Student and Off-Campus Housing in Singapore
Find Off-Campus Housing and Student Apartments Near Singapore Colleges and Universities. Furnished and Move-In Ready. All-inclusive with Free Utilities and WiFi.
Student and Off-Campus Housing in Singapore
Congrats, you got accepted to an amazing college in Singapore... now what? So you're getting ready to go off to college in Singapore—far from your home. First comes the elation of success. Nice work, you made it! Then the panic... if you don't want to live in a dorm, where will you live? How will you find something affordable close to campus? And how will you find an off-campus apartment that allows you to not sign a long lease, so you don't have to keep paying when the semester lets out? Squash that fear! Using Anyplace will make the process easy, affordable and flexible in a place like Singapore.
How Anyplace Works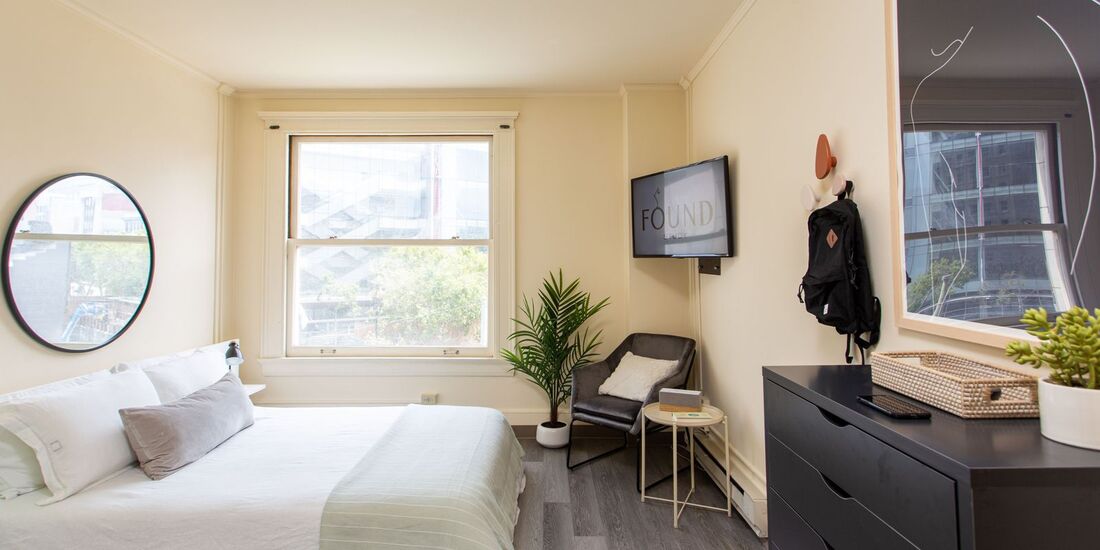 Choose Your Accommodation
Browse our selection of flexible-term, fully-furnished accommodations. You'll find a wide variety of apartments, co-living spaces, and hotels.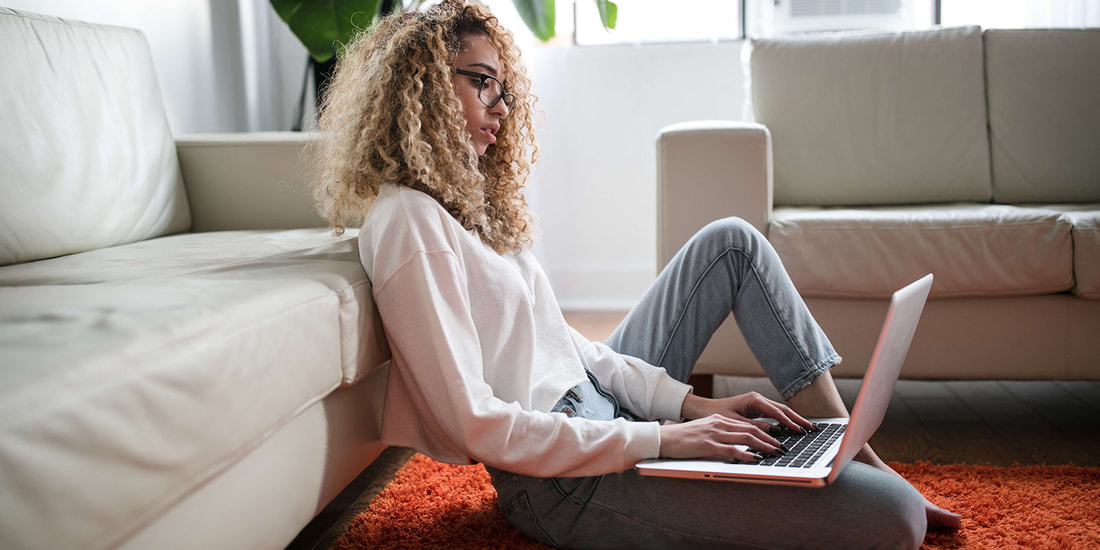 Apply Online & Pay Securely
Apply online and when approved, pay securely. Forget about emailing back and forth with people on Craigslist or other sites, just apply for the off-campus housing that you want.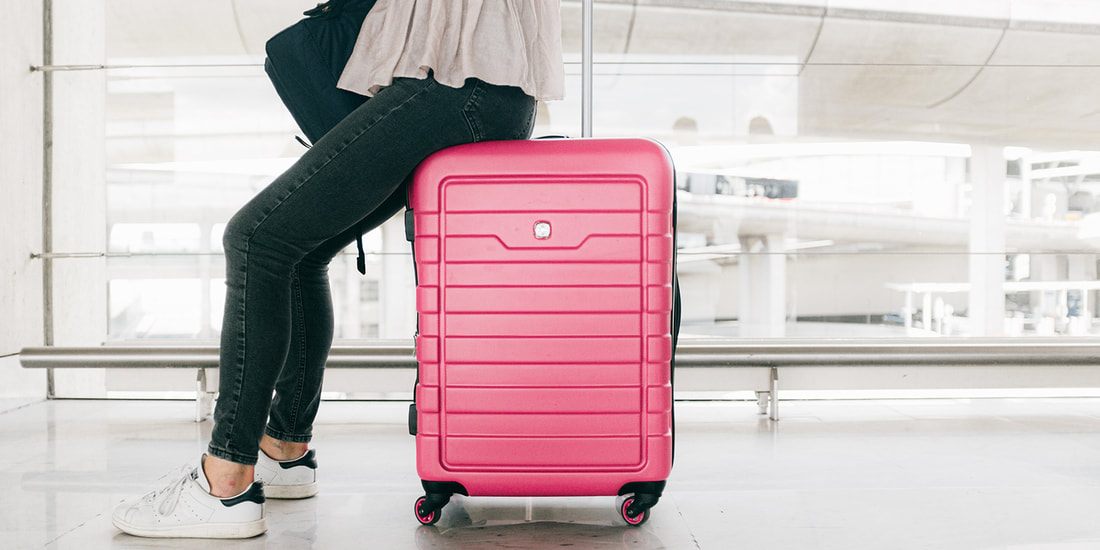 Move-in Hassle-Free
Every place is full-furnished and utilities/WiFi are already set up for all your needs as a student. All you have to do is arrive and get ready for the semester!
Flexible-Term
Planning to leave during the summer or only want to live near college for some of the year? No problem—all of our off-campus and intern housing can be rented on a month-to-month basis. And rest assured, you can always extend your stay one month or more. Say hello to total flexibility.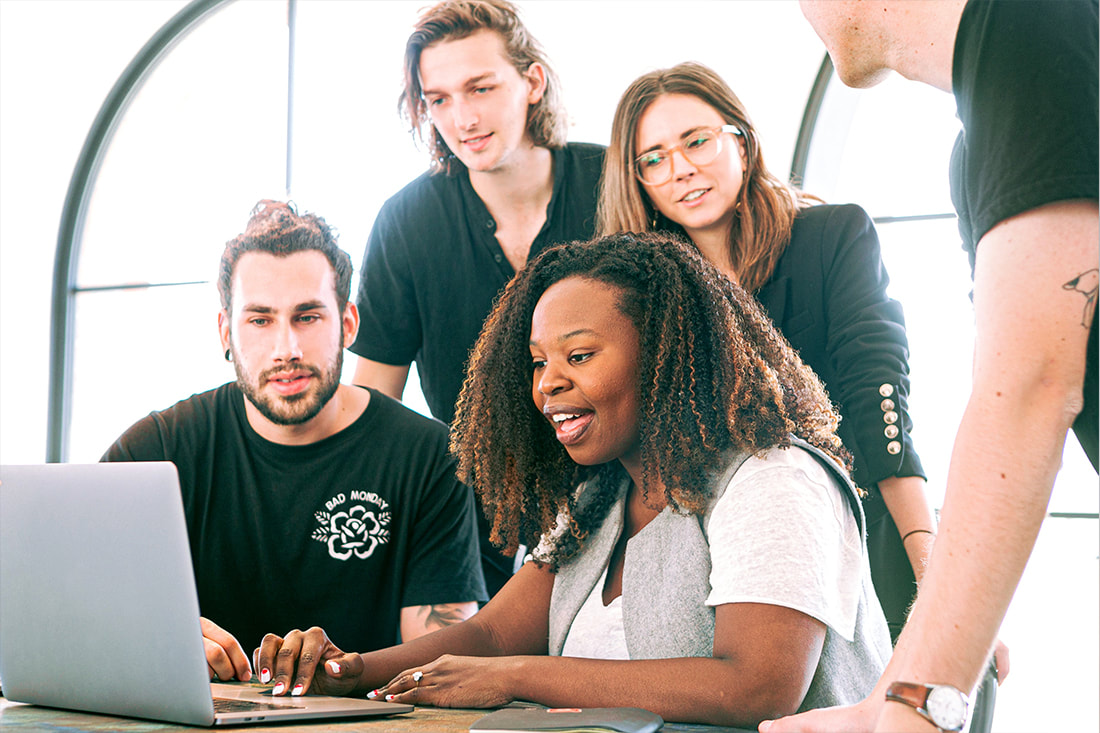 Furnished Rooms
We know that budgets can be tight while in college. Don't worry about having to buy a bed or furniture—every room we have for off-campus and intern housing is fully furnished. Utilities and WiFi will already be set up for you as well. Most places have weekly housekeeping, too. Just arrive with your suitcase and get ready to start the semester.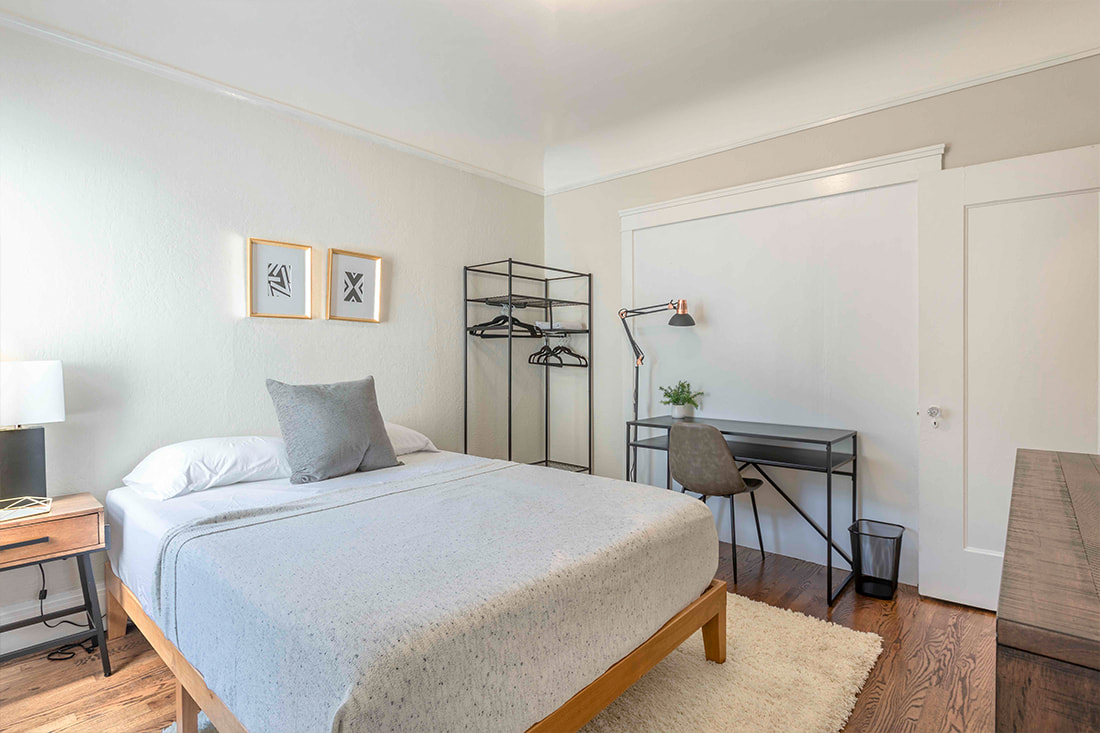 Great Locations
There are plenty of locations to choose where you're going. Choose one that fits your needs—whether you want to be ultra-close to campus, coffee shops, amazing restaurants, your college job or active nightlife—we guarantee you'll find intern housing that's right up your alley.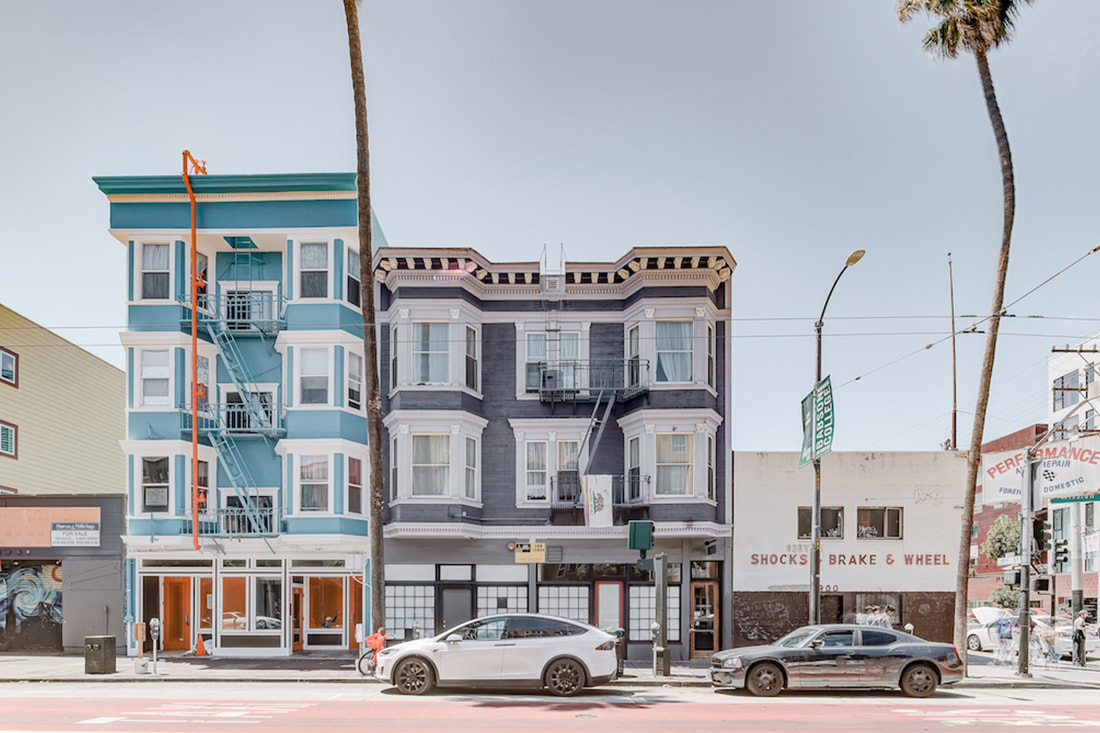 Affordable Intern Housing
Again, we know the cost of rent can be tough to pay during the college years. That is why we have a diverse selection of room types that can fit almost every budget. We're trying to make off-campus and intern housing as affordable as possible.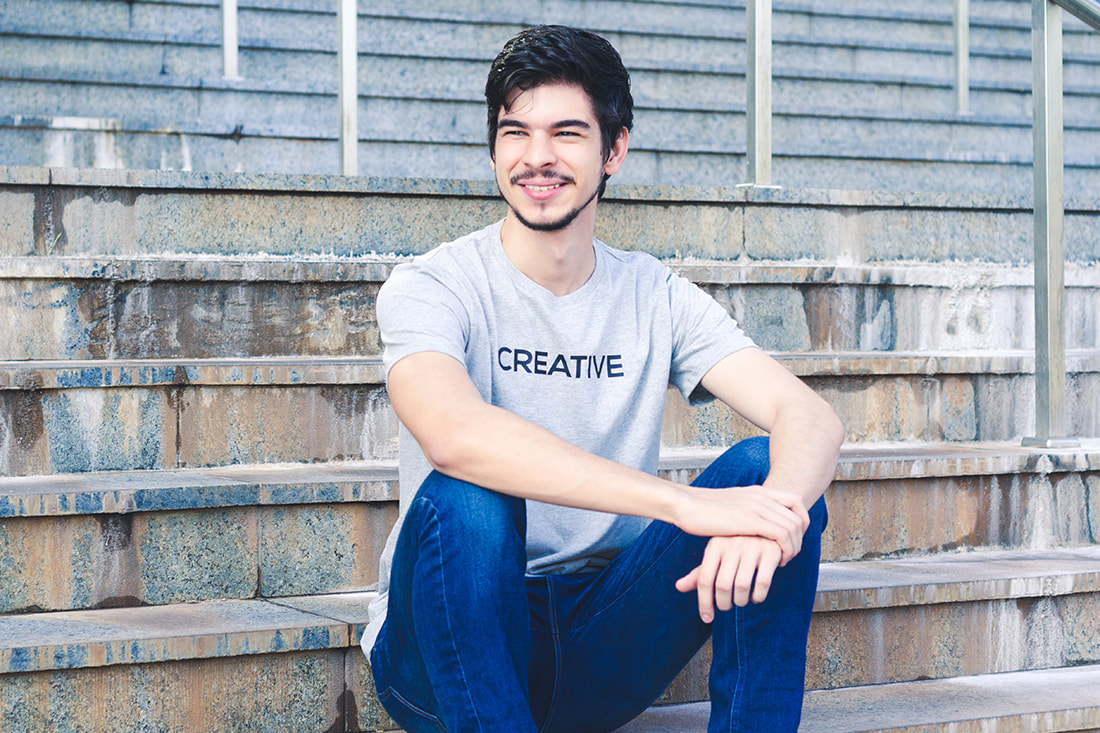 Colleges and Universities in Singapore
Singapore is a sprawling metropolis that has grown into one of the world's leading financial and educational hubs. The city-state's Downtown Core is lined with soaring skyscrapers, museums, art galleries, governmental institutions, and corporate headquarters. Singapore's equatorial location gives it a year-round tropical climate, and you can witness the lush scenery outside the city at places like Jurong Bird Park, Bukit Timah Nature Reserve, and the Sungei Buloh Wetland Reserve. Students wishing to study in Asia have a variety of educational opportunities in Singapore. The National University of Singapore is the oldest educational institution in Singapore and is often touted as the top school in Asia Pacific. Nanyang Technological University is a global research leader, and the school boasts one of the world's most prestigious engineering programs. Students wishing to pursue business, finance, law, social sciences or economics can attend Singapore Management University. The Singapore University of Technology and Design collaborates with the Massachusetts Institute of Technology (MIT) to develop a rigorous curriculum and outstanding research facilities. Singapore has plenty of other options for students, including Singapore Polytechnic, the Singapore Institute of Technology, James Cook University, Singapore University of Social Sciences, and the LASALLE College of the Arts.
Anyplace for Student Housing
At Anyplace, our goal is to connect student renters with great housing in college towns and cities across the country, and worldwide. You'll be able to find and compare the best off-campus and student housing in Singapore—view rental rates, photos, reviews, amenities, and more. New rental listings in Singapore are posted all the time so check back often or sign up for waiting lists to get exactly what you want. You wouldn't want to miss out on a new place near campus for next semester, now would you? Whether you want a studio or 4 bedrooms, cheap or luxury-loaded, furnished or pet friendly, you'll find plenty of student housing options in Singapore on Anyplace.com.
What Student and Off-Campus Housing Options are Available in Singapore on Anyplace?
You can find student and off-campus housing in both residential and commercial properties in Singapore—from a small apartment to a high-rise hotel. Let's take a look at the types of properties that are available on a month-to-month basis, or for your desired length of time.
Furnished Apartments in Singapore
Furnished apartment rooms in Singapore are an excellent option for student housing for those who want their own space but are willing to share areas like a kitchen or bathroom. Beyond having furnishings already in the unit, a furnished apartment can vary in other amenities. Some are fully serviced apartments with house cleaning, and you'll find all of them are equipped with a bed, kitchen, bathroom, furniture, and most appliances.
Co-Living Spaces in Singapore
Extended Stay Hotels in Singapore
Did you know that hotels are also an option when looking for off-campus housing in Singapore? It's true! These properties are called extended stay hotel rooms. An extended stay hotel offers a private furnished room at an establishment that typically has amenities such as a kitchen, WiFi and usually a cleaning service. There are a variety of different extended stay accommodation styles that you can rent, ranging from inexpensive to very luxurious.
The Main Perks of Using Anyplace.com for Off-Campus Housing in Singapore
With off-campus housing in Singapore on Anyplace, you have much more flexibility than having to sign a traditional lease. Let's take a look at some of the top perks. Zero hassle Select a property in Singapore that you want to live in on the website, and then book. No emails, roommate interviews or complications when you're trying to find the perfect option for you. No landlord No landlord, no problem. You just need to move in—we handle the rest for you! All-inclusive All utilities and WiFi are included for the duration of your stay in Singapore and will be set up for you and ready to go. No long-leases Forget about ever having to sign a long lease. Our properties in Singapore are available month-to-month. Stay as long or little as you'd like—down to the day. Move-in today—or any day Find an accommodation on Anyplace that will fit your college move-in schedule. Select the apartment or room you want in Singapore with the exact dates you need. Move out or extend your stay Manage your student housing accommodation in Singapore online, with the option of extending your stay at any time. This gives you the freedom to control the length of your stay with the click of a button.
Additional Benefits of Choosing Anyplace for Student Housing in Singapore
Benefit #1: Short Term Leases in Singapore Finding an off-campus apartment room in Singapore with a lease agreement that's less than a year is challenging, but not impossible. If you use a site like Anyplace, you'll be able to find thousands of apartments, co-living spaces and hotel rooms with month-to-month contracts. Short term leases don't restrict you and give you the flexibility to keep moving and not get stuck with a long lease in one place, just in case something changes to your college schedule. Benefit #2: Save Money on Move-In Costs The move-in costs of a lease agreement can be very overwhelming—especially in a place like Singapore. Usually, landlords require first and last month's rent, plus a security deposit. And then, you'll need to buy all of the furniture, beds, appliances and more to fill out your place. If you can find a fully furnished place on a month-to-month contract, there is a lot more flexibility. The most you'll have to pay is the first month's rent plus a security deposit. And the best part? Every property is fully furnished with utilities set up and WiFi included. Benefit #3: Save Money on Rent (Big for Students!) If you find off-campus housing in Singapore on Anyplace, it will be furnished, which can save you a lot of money. You won't have to pay for a bed, dresser, or other items you need to live comfortably. The utilities and WiFi will be ready when you move in, so you don't need to spend extra money on the initial costs for setting up those services. Thus, making your total rent each month lower than other housing options. Benefit #4: Discover the Neighborhood Before Deciding Booking a property for one or a few months gives you the perfect opportunity to get to know your neighbors and neighborhood before signing a long term lease. You'll have plenty of time to learn how to navigate Singapore and understand the pros and cons of the area you've chosen. If you do like the area, you can either extend the accommodation on a monthly basis or confidently book a longer-term stay. Benefit #5: Some Off-Campus Housing Options Have More Flexibility Than Others While some properties are only available for a short amount of time, others allow more freedom and let you choose to live in an apartment room, hotel room or co-living space in Singapore as long as you want. You can arrange your student housing on Anyplace.com for one month or more, and then have the ability to extend your stay for a longer period of time. This is the best-case scenario, as your living situation is on your terms.
What to Consider When Looking for Off-Campus Housing in Singapore
As a student, when comparing off-campus housing options in Singapore, consider the location to the campus, the convenience, price point and amenities that you need to feel comfortable. Luckily, all the properties on Anyplace are super easy to move into, offer everything you need for day-to-day living, and some even provide services like housekeeping. You can find a variety of room sizes, from private with a private bathroom to shared rooms with communal kitchens and lounges. Our off-campus student housing units are available in some of the world's greatest cities—like Singapore—and many more. With Anyplace, you can live in style and not give up the conveniences of home sweet home. Just pick the city where you're looking for off-campus housing and you'll find plenty of options to choose from!
Things To Do
Gardens by the Bay
18 Marina Gardens Dr, Singapore
Singapore Botanic Gardens
1 Cluny Rd, Singapore
Singapore Zoo
80 Mandai Lake Rd, Singapore
Jurong Bird Park
2 Jurong Hill, Singapore
Clarke Quay
3 River Valley Rd, Singapore
Night Safari
80 Mandai Lake Rd, Singapore
Singapore Flyer
30 Raffles Ave, Singapore
Cloud Forest
18 Marina Gardens Dr, Singapore