MID-TERM RENTALS
Book a flexible fully furnished accommodation Anyplace.
What is a Mid-Term Rental?
If you're a remote worker, slow traveler, or testing out a new city, you need more than a vacation rental. You need the same amenities that would come with a traditional lease like a fully-equipped kitchen, strong wifi, and an area to work from. But without a year-long commitment.
That's where mid-term rentals come in. A mid-term rental is a temporary rental that lasts from 1-12 months. All properties are furnished and typically less expensive than renting a property with a daily rate. They provide the comfort of being at home at a monthly rate.
Who Are Mid-Term Rental For?
There are many reasons why you might not want to commit to a yearly rental — whether you're exploring a new area or on a temporary work permit — mid-term rentals could be a great fit.
Those Who Are Relocating to a New City
When you're amidst relocating, it can be scary to commit to a new neighborhood without experiencing it first. A new home might fit the bill when viewing it online, but the area might not be what you expected when you're there in person.
That's why many people will stay in a mid-term rental for upwards of three months to get a better perspective of a city. In that time, you can explore new neighborhoods, tour homes, and test out your commute. So when you're ready to buy or lease a year-long apartment, you're confident that it's the perfect fit.
Students Who Stay for the School Year
If you're a student who returns home or heads to a new city for an internship or work in the summer months, a mid-term rental could be for you. Avoid paying for subletting your place near campus from May to August by only renting for the months you need it.
Mid-term rentals have flexible leases, so you could rent your place for the duration of a school year without worrying about moving furniture in and out every time.
Temporary Work Contracts
Are you an intern or working on a 3-6 month temporary work contract? A mid-term rental will allow you to rent an apartment or home for the duration of your contract and will eliminate the stress of setting up utilities or purchasing furniture.
Homeowners in Transition
Coordinating the perfect timeline of selling your home and purchasing a new one isn't easy, and is sometimes downright impossible (especially if you get an offer you can't turn down!). That's why many people will sell their homes, rent a storage unit for their belongings, and stay in a mid-term month-to-month rental while searching for their next property.
You shouldn't feel rushed while looking for a forever home — take the time you need to find the perfect fit for the perfect price.
Remote Workers and Slow Travelers
If you work remotely, there's nothing tying you down to one city. So why not try out a bunch? You can experience different cities every month or every few months with a mid-term rental. Book for one month and extend if you like the area you're staying in — a mid-term rental gives you the flexibility you need to get your best work done wherever you are.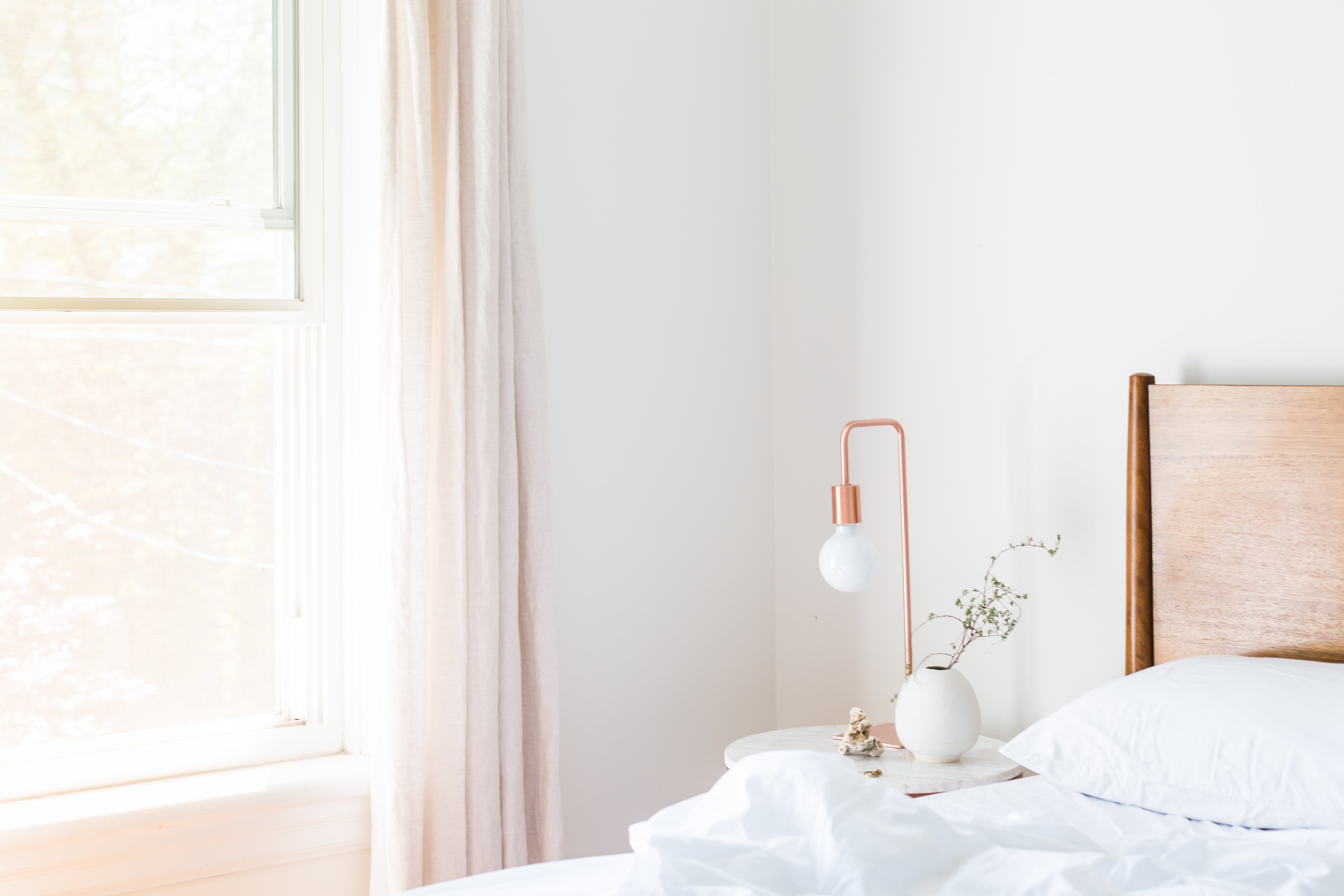 Types of Mid-Term Rentals
Mid-term rentals aren't a one-size-fits-all way of living. There are many different monthly options that suit different lifestyles.
Homes
Need an entire home for your family or a group of friends? There are all types of month-to-month homes that could fit what you're looking for. Whether you need a 3-bedroom home in the middle of a busy neighborhood or a one-bedroom home with a large fenced-in backyard for your furry friend, there are many mid-term rental options.
Cabins
If you've always wanted to be close to nature, but don't want to compromise on your connectivity, a mid-term cabin rental could be for you. Experience the feeling of unplugging, but get access to strong wifi when you need it.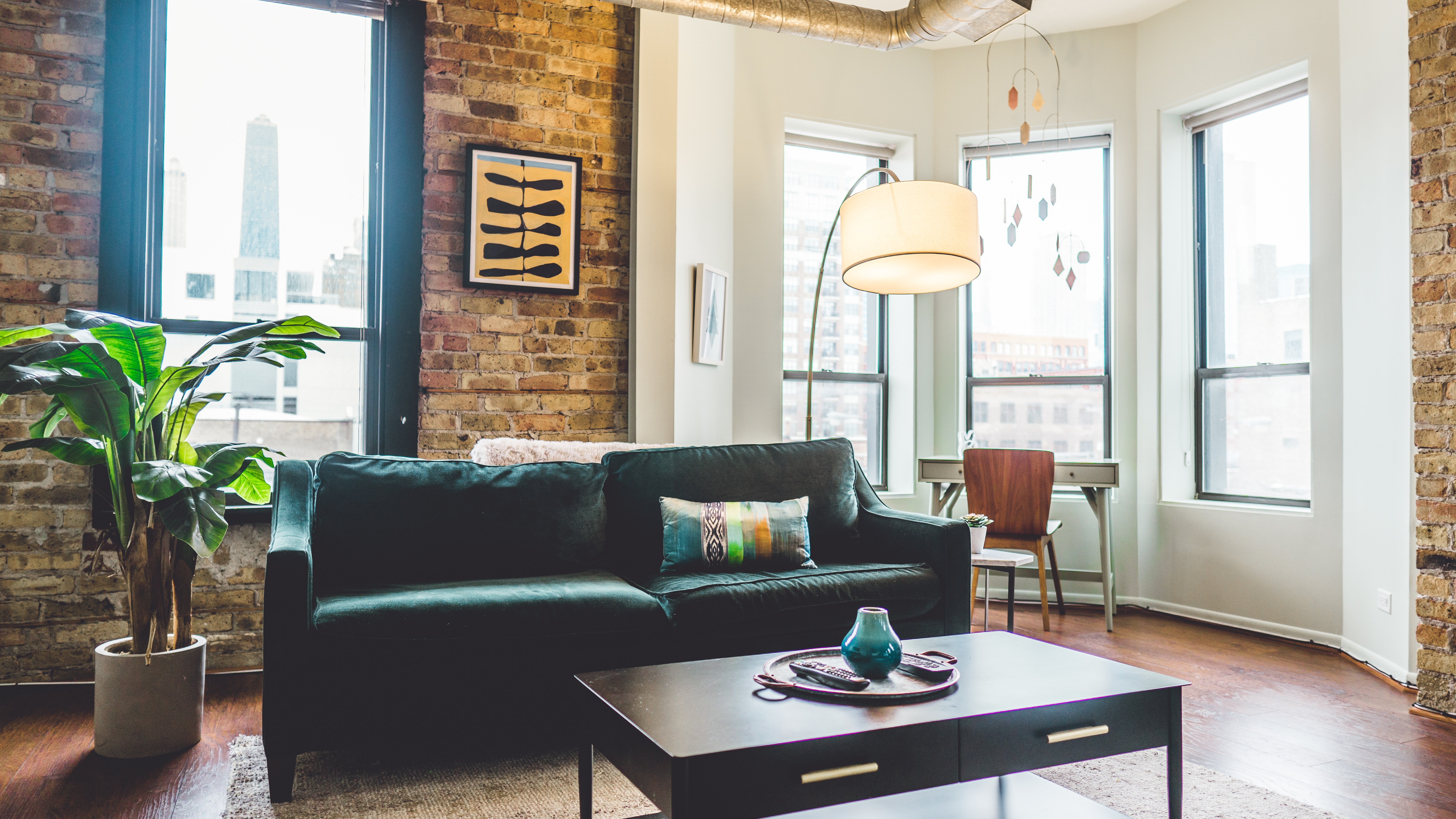 Furnished Apartments
One of the most popular mid-term rental types is furnished apartments. Some apartment complexes even have added amenities such as a pool, gym, common areas, a business center or coworking space, and more.
Unique Rentals
There are plenty of unique rentals available all around the world — stay in a treehouse, a villa near the beach, a chalet in the mountains on a monthly basis. If you've always wanted to try out a different kind of living in a new city, book a unique mid-term rental.
How to Find a Mid-Term Rental
Anyplace will help you find mid-term rentals around the world based on the aspects you're looking for. You can browse accommodations that are already set up with furniture, utilities, laundry, and extra amenities like a pool and gym. All you have to do is reserve online, pay, and move in. And if you like it, you can easily extend your stay online.
Forget about endlessly searching on multiple sites and apps to find the ideal spot for your home away from home. Use Anyplace and choose a property that matches your preferences, budget, and provides you with the amenities you need for a comfortable stay.