6 Ways to Meet and Network With Digital Nomads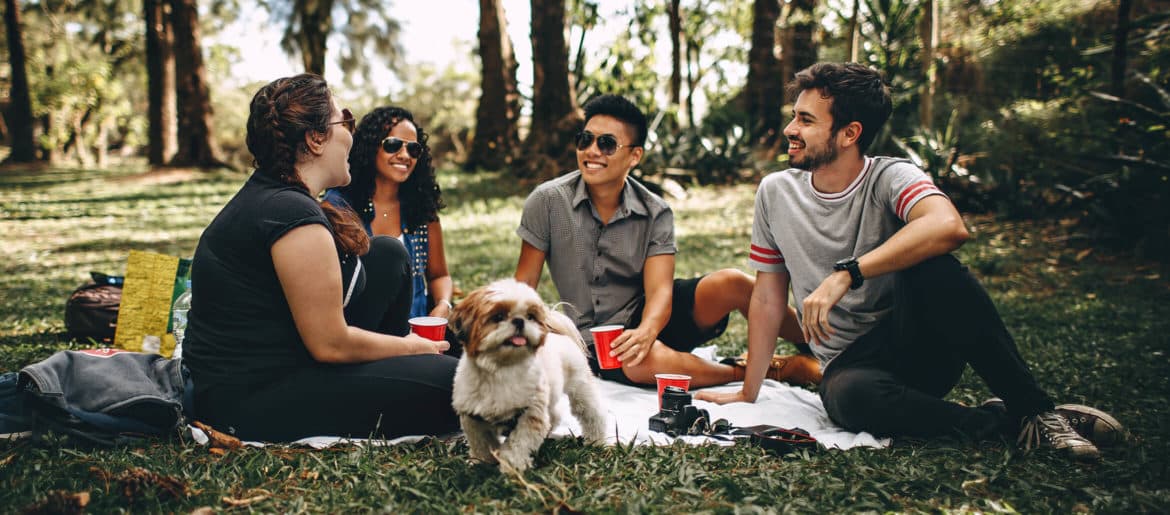 Life as a digital nomad doesn't have to mean a life alone. Here are the best resources for meeting other remote-workers on the road.
If you ask most full-time travelers the hardest part of the nomad lifestyle, it's likely they'll all tell you the same thing: loneliness.
Life on the road is filled with new experiences and stunning surroundings, but even on the most amazing adventures, it's totally normal to wish you had someone to share it with. It can make even the happiest of campers feel distant and detached from the comfort of home, friends and family.
On the contrary, one of the coolest parts about being a solo traveler is learning how to put yourself out there and having the opportunity to meet extraordinary people who you may never have been able to meet otherwise.
So turn that frown upside down, because there are many ways to meet new, like-minded people. But where to begin? It's not like your job requires you to go to an office with the same co-workers on a day-to-day basis, thus putting you in an environment that's conducive to honing new relationships steadily over time. Eh. Who needs it?!
While traveling offers opportunities to meet new people, it's hard not to feel like most of the friendships you make along the way are fleeting. When you take the time to network with other remote-workers and digital nomads who understand to a fuller extent what your lifestyle actually entails, it's easier to feel that deeper sense of connection that's essential to having meaningful relationships.
For that reason, the best way for nomads to build sustainable relationships is to network with other, well… nomads.
There's a growing number of ways to help you find a community. With a mix of research and personal experience, I've put together a list of websites, apps and beyond that you can trust.
1. Facebook Groups
The experts agree! There's no shortage of Facebook groups that are geared towards digital nomads. Facebook groups are a great way to find out who's in your city, as well as share and learn tips and tricks from other travelers about destinations and life on the go.
Digital Nomads Around The World has over 100,000 members (that's over 100,000 potential new mates!) Global Digital Nomad Network has over 44,000 and Digital Nomad Girls has just over 25,000. Yas ladies!
If you want to dive into a more specific niche, brightnomad.net has a great list of sites, with more specific groups, say, just in Europe, or for entrepreneurs only.
Facebook is a great resource because you can get a sense of someone's personality prior to meeting them. Make sure you take a look through their pictures and check out their friend-list. Just some minor stalking can tell you a lot (like, if it's a Russian bot, for instance.)
2. Nomad List
Nomad List is a pay-to-play, growing hub for digital nomads with over 50,000 members. Just click on the place you want to go and you'll comprehensive list of how other nomads rated that city. You can find information about cost, how safe people felt, and whether it's recommended for LGBT communities, solo female travelers, etc.
Most importantly it will let you know how many nomads in their network are at your destination, making connecting as easy as pie! A Membership will cost you $10 for monthly, or $99 for the year. There's also a lifetime subscription for $148.
I don't love the idea of having to pay to network, but you can be certain that those who utilize the site are serious about life as a remote-worker, and if that's in line with your own goals then it's worth the cost.
3. Coworking Spaces
What better way to network and meet like-minded people and other digital nomads than by getting out of bed and getting your work done in a communal space in whatever country you're staying in? That's right, co-working spaces are popping up in tons of cities around the world, and you should definitely take advantage.
My favorite resource for finding co-working spaces is Selina. It's very easy to navigate their site, and their growing number of workspaces can be found in over 15 countries (with plenty more coming soon.)
This, of course, is the closest way to how those back in the "real world" typically meet people. Working at an "office" not only puts you at the same place at the same time as other people, it also pretty much guarantees that you and you're desk neighbor have some things in common.
4. Meetup.com
Another favorite from the digital nomad community is finding a Meetup. Meetup is filled with social events in locations all over the world, all with the intent of bringing people together.
You can search any location and you'll discover TONS of events. While the site as a whole doesn't cater strictly to nomads, there are plenty of fun activities specified for us. On Meetup, you can find nomads getting together to make sangria in Barcelona, or go on a bike ride through Amsterdam. You can even sign up to host your own event!
5. Anyplace
Skip the hostels and isolating Airbnbs and opt for a co-living space with Anyplace.com. These short and/or long-term living accommodations don't only offer furnished housing complete with perks like working WiFi, housekeeping, and workspaces. Anyplace also offers an opportunity to get to know and network with other digital nomads and long-term travelers in various cities around the world.
Just pick a location and search through their housing database that's been specifically constructed to fit your needs as a remote-worker and traveler. You can opt for a dorm-style room or private room. There's no long leases so it's easy to come and go as you please.
Staying in a co-living space is definitely my favorite way to meet new people who you can explore with (or hang on the couch with,) work beside and share all the woes and joys that accompany nomadic lifestyle.
6. Social & Dating Apps
Why not reach out to some of the digital nomads you follow on Insta? You might just wind up crossing paths at some point, and if you've already established communication most people are more than willing to grab a coffee or a share a more exotic adventure with other travelers.
Also, dating apps like Tinder or Bumble don't have to be for dating. People are on those apps for all sorts of reasons and you can be too. Just remember to specify what you're looking for in your profile. This is a great option, as you're likely not the only person jumping on the apps to satisfy your insatiable appetite for human connection.
So, how did you meet other digital nomads when you're traveling? Let us know your tips in the comments below.
---
Where to next? Find flexible month-to-month rentals across the globe on Anyplace.
digital nomad loneliness
digital nomad tips
remote work loneliness
remote work tips