6 Money-Saving Tips You Can Use While Traveling the World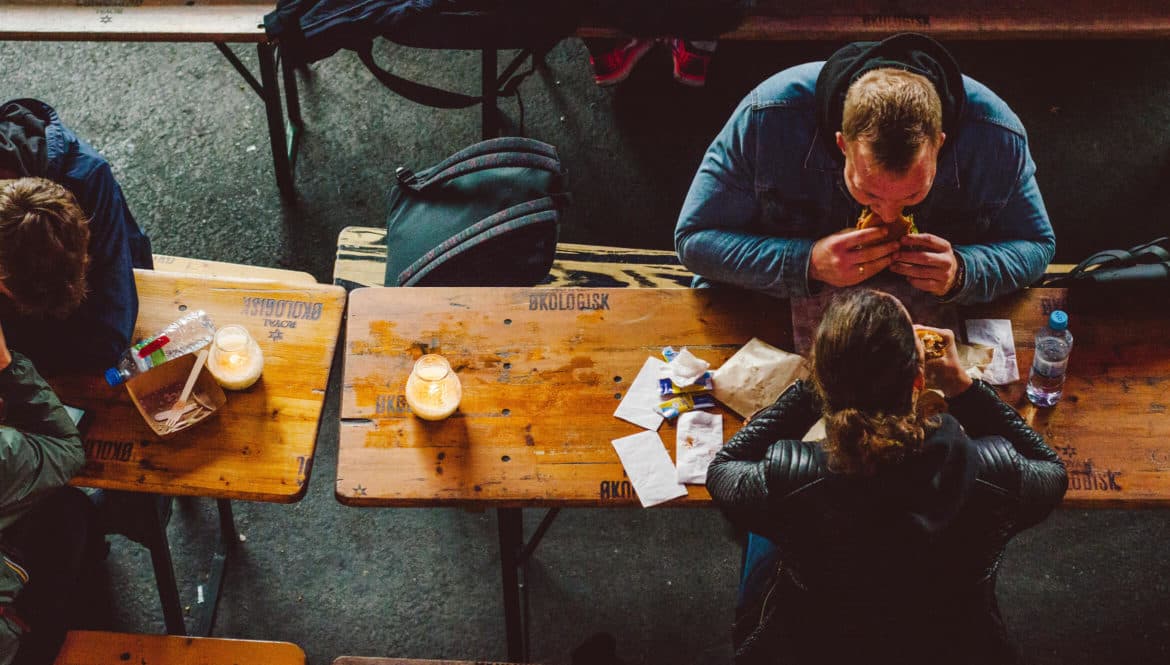 The one reoccurring issue with travel is that you'll always want more.
Learn how to stretch your dollar much further on your trips, so that you can enjoy the digital nomad lifestyle without feeling strapped. As someone who initially planned a month-long trip to Thailand and extended it to over one year through eight countries in Asia, my money-saving tips can be applied to anyone interested in traveling long-term.
Invest in Good Gear From the Start
Quick backstory: I break things often.
Before I traveled through Asia, I went shopping for a backpack that could hold me through the trip. I weighed between a $40 backpack and a $155 backpack. Being someone who's money-conscious, in the end I bought the $40 option. And before my trip to Asia, I tested it out on a local camping trip.
Lo and behold, the zipper broke before I finished packing.
It helped me realize: when you're backpacking, your life is your bag. And if your bag falls apart, it can make a big impact on your plans. Imagine if that happened on the road?
In my experience, daily use items, such as your laptop and bags, are not the area to cheap out on. It will cost you much more in the long run to get a cheaper product. I wound up getting the $155 pack, a Kelty Redwing Reserve, and it is one of the best purchases I have ever made.
Eat on the Cheap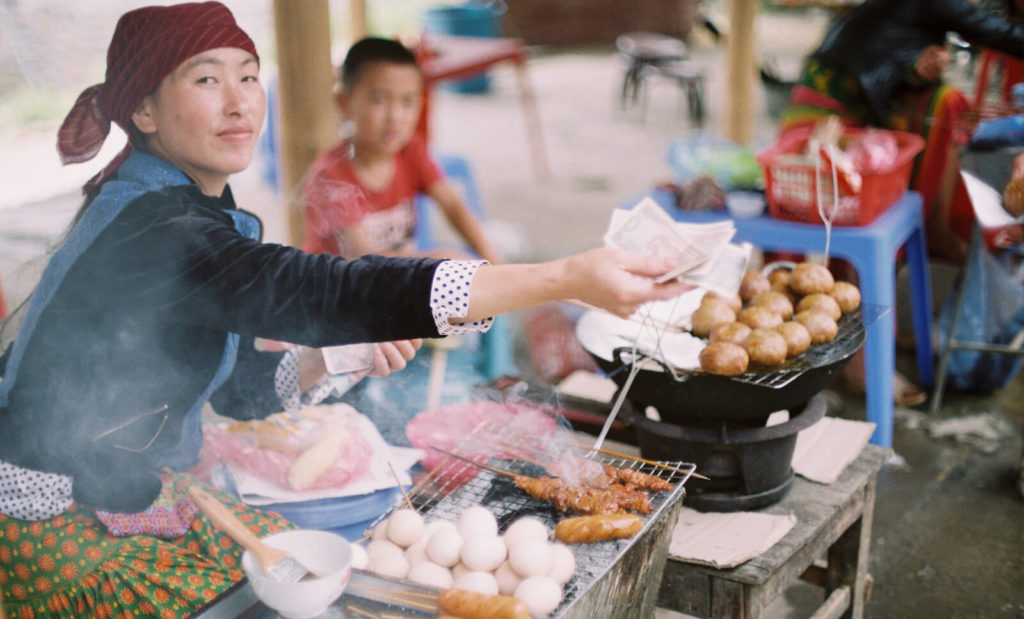 Now how you manage your food budget depends on the destination. For countries around Europe, plan your stay at a co-living space, extended-stay hotel, or furnished apartment with a kitchen and purchase groceries. The average meal in a European city could set you back $17 – 29. If you're in Asia, I recommend street food as it can cost you as little as $1 – $3 per meal, and the flavors are amazing. If you want to experience local cuisine in Southeast Asia, plan for 1 or 2 meals out per week.
Here are some numbers I took note of during my time easting in Thailand.
When I was budget-conscious:
Breakfast : $1.25 (omelette from street)
Lunch: $0.75 (pad thai)
Dinner: $1.25 (curry soup)
Beer: $1.00
Total: $4.25
Not bad! Now let's look at a day where I wasn't very focused on my budget.
When I was not budget-conscious:
Breakfast: $3.00 (smoothie bowl from a hostel)
Lunch: $3.50 (burger and fries)
Dinner: $7.00 (seafood dish)
Beer: $2.00
Total: 15.50
The day that I was not budget-conscious might not look like a lot, but it adds up in a huge way after a month or year on the road. When it comes to food, I'd recommend you to eat as the locals do. Explore local markets for fresh seasonal food and cook on your own. Or, eat on the street and see the sights, smells, and tastes of the city. This will save you a lot of money, in the long run, to put towards your amazing adventures.
Be Wary of Transportation Costs
Transportation can take up a huge portion of your budget. In the U.S., busses are typically inexpensive, but they take a long time with many layovers. So if you are on a time constraint, taking flights is the better option.
Stalk sites like SkyScanner to find great prices on flights. And remember that if you have flexible dates, it can save you a fortune. For travel outside of the U.S., there are many land travel options that will give you a unique opportunity to travel like the locals, see much of the beautiful countryside, and save some cash.
I mainly traveled by bus and train in Asia. I also rented a moped for very cheap to save money on public transport. Many locals travel this way and cars are much less common. If you're in Europe, the best transport option is by train but compare the prices against budget airlines and busses to get the best deal.
Find Free Attractions in Your Area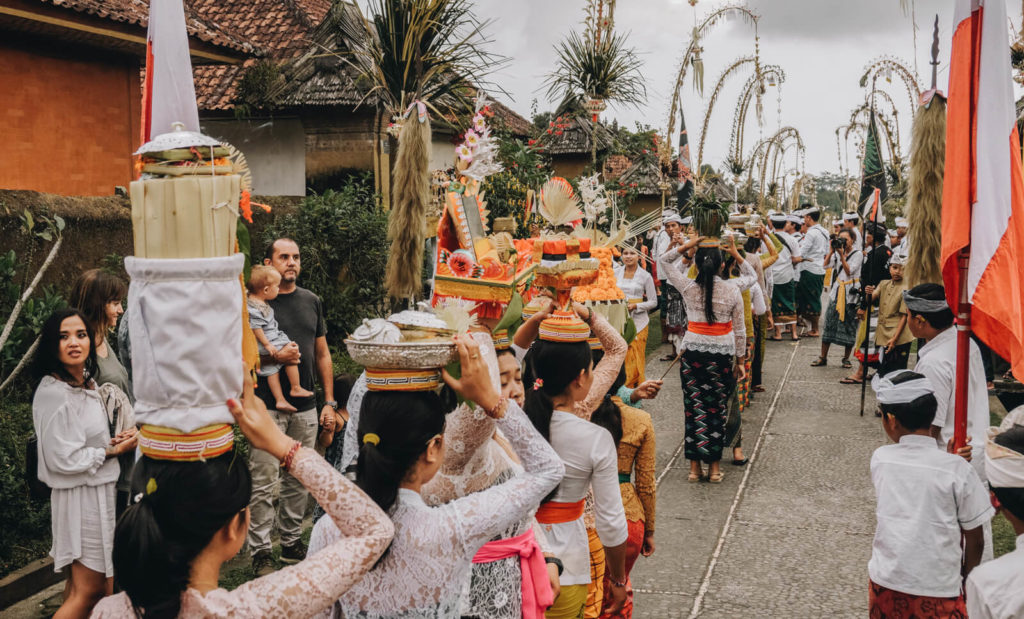 Tickets to music concerts, attractions, and events can add hundreds, if not thousands of dollars to a trip.
Of course, it's worth splurging at times. For example, if you're visiting Paris, pay the $12 to go to the top of the Eiffel tower. But, there are other opportunities to do things for free like exploring the local markets or enjoying free music at the pubs. You can find free local activities in fliers in local coffee shops or newspapers.
In New Orleans for example, you could easily pay hundreds of dollars in one day enjoying a concert and eating out. But a great alternative is wandering the French Market for free. Or, you could even head to Bourbon Street for free street performances and local bands playing the pubs.
Not only will these decisions save you money, but it's a great opportunity to explore the local culture.
Book Month-Long Accommodations
While you might find a great deal for a 1-2 day stay here and there, booking short-term accommodations can add up.
Every time you stay at a new property, you could be billed for an additional cleaning fee. And, consider the cost of transportation between several properties within a one-month span. If you stay a minimum of 30 days at each property, hidden expenses won't add up week-over-week, and you can use the same kitchen staples throughout your entire stay.
If you're looking for longer stays, Anyplace has a number of fully-furnished and flexible rentals available across 33+ countries in 100+ cities around the world.
Travel is fun, rewarding, and eye-opening. It provides the opportunity to learn about other cultures, eat new foods, see new sights, and hear new music — ultimately broadening your perspective. If you manage your budget properly, you can make the most out of your trip (and maybe even extend it like me).
Written by Thomas Fortune
---
Where to next? Find flexible month-to-month rentals across the globe on Anyplace.
budgeting
digital nomad budget
traveling on a budget