The Ultimate Guide for Digital Nomads in the Philippines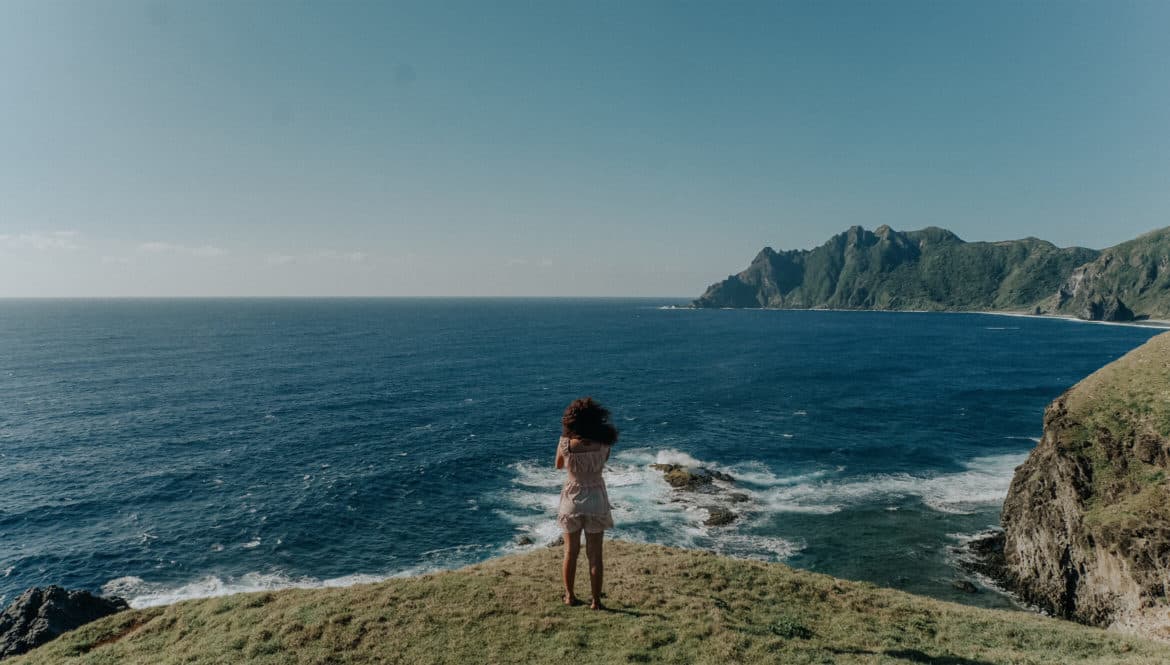 Many people sit in offices in their home countries dreaming of a tropical paradise to escape to for a while. The kind of place that they dream of can be found in the Philippines: an island nation of sun, sea, sand, and smiles. But it doesn't need to be only a dream, because as a digital nomad in the Philippines you can make this beautiful country your home for months.
What Makes the Philippines a Great Place for Digital Nomads?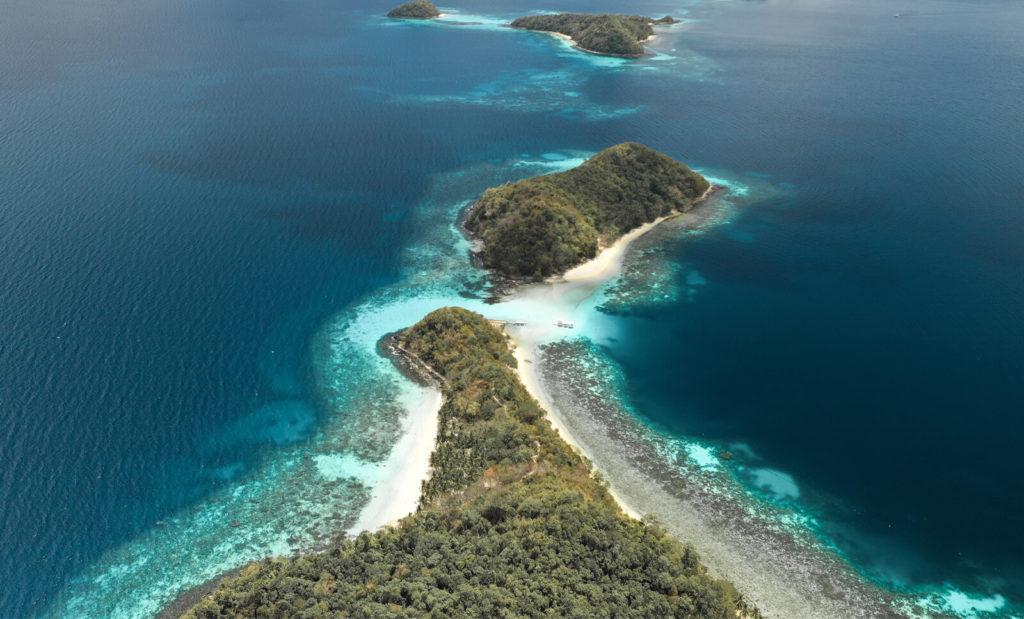 The Philippines offers digital nomads the freedom to explore at a low cost, appreciate the incredible nature and wildlife, and get involved in water sports and outdoor activities. The Philippines also has a vibrant and colorful culture and cuisine of delicious and varied foods.
Cost of Living
In general, visitors to the Philippines can enjoy a low cost of living, though it is not necessarily affordable in comparison to other countries of Southeast Asia. Naturally, this varies by location, with Makati, Manila, and Cebu city as more expensive, as well as popular tourist resorts like Boracay.
Costs are also affected by lifestyle preferences, and those that immerse themselves in the local street food culture, or buy groceries at markets and cook at home, can keep their monthly expenses to a minimum.
Internet Speed
In the Speedtest Global Index 2020, the Philippines was ranked 107th, with average internet speed of 27.07Mbps. This is relatively low and it can represent a challenge for digital nomads that are spending lots of time on the move, especially for those that are used to the high speeds of Europe or North America.
But it is mainly rural areas that have poor connections and most cities and resorts in the Philippines are adequately connected. To make things easier, it's possible to secure a reliable mobile connection to use as backup when wireless connections are lacking. It's also a good idea to check the details of internet connections before choosing a hotel or apartment.
Cuisine
Filipino cuisine has received many influences over the centuries, including Chinese, Indian, Spanish, and American. It includes various curries, stews, grilled pork, and spring rolls to mention a few of the delicious dishes.
Well-known dishes include Adobo, seasoned stewed meat served with rice; Pata, a crispy pork dish; or Pancit, sauteed noodles served with vegetables, fish, or meat. The wide range of dining options from all parts of the archipelago leaves the impression of a culture that makes food a first priority.
Weather
As the Philippines is located in a tropical climate zone, the country is warm throughout the year with average temperatures ranging from 78°F (25°C) to 90°F (32°C). The warmest months are from March to October and the monsoon season brings rainy weather from June to October.
Eastern regions on the edge of the Pacific Ocean receive rain all year round, while western regions are dry from November to April. Baguio in the north is located in the mountains and is cooler, with temperatures that fall below 68°F (20°C) at night. The Philippines is sometimes hit by typhoons, which usually occur between July and October.
Things to Do
As a tropical archipelago that is geographically and culturally diverse, there is always a great range of fun activities to engage in when living and working in the Philippines. Many visitors are drawn to the beautiful beaches of Palawan, El Nido, or Botolan, where they can try out scuba diving, kayaking, fly-fishing, or parasailing. Others prefer to seek out the incredible Filipino wildlife, such as the bug-eyed tarsier monkeys of Bohol, the spotted whale sharks of Luzon, or the Philippine Eagle, the largest eagle in the world.
Sporting activities include trekking in the region around Baguio or caving and rock climbing in various locations. For more cultural engagement, you can visit one of the many colorful festivals, such as Kadayawan in Davao or Sinulog in Cebu.
The Digital Nomad Community in the Philippines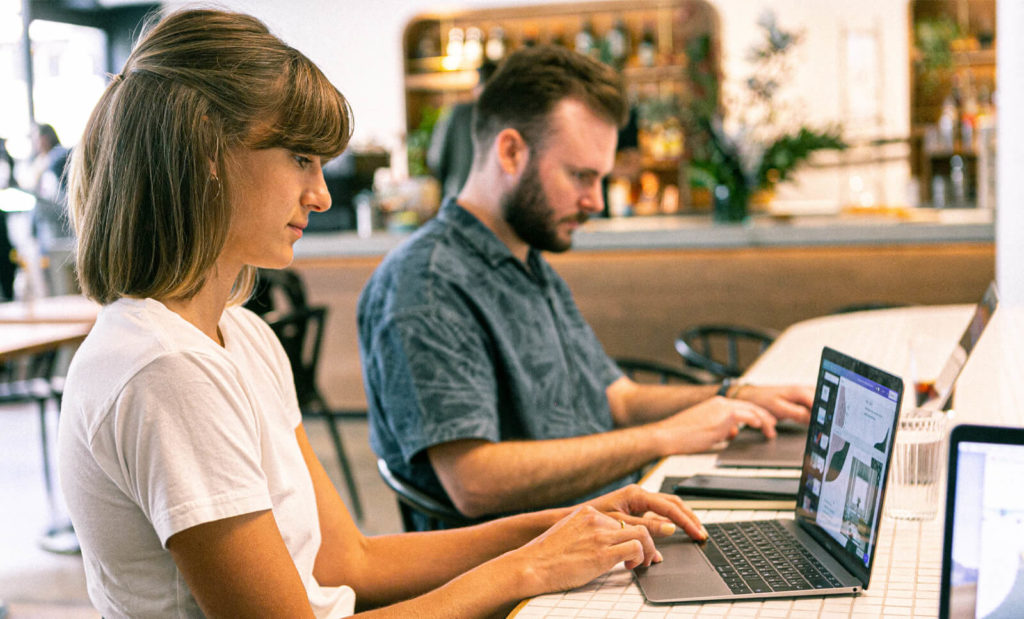 As in other parts of the world, the digital nomad scene in the Philippines is growing. Because the country is very spread out across many islands, there are not so many central hubs as there are in other parts of the world. But with coworking spaces in the main cities, it's easy to connect with other nomads and attend special events.
You can also find out about local meetings and events, or share information with other digital nomads in the Philippines, by joining Facebook groups like Digital Nomads Philippines or checking the digital nomad subreddit.
Another point that shouldn't be forgotten is that English is an official language in the Philippines and the majority of Filipinos are proficient in English. This can make life a lot easier when trying to find out essential information or learning more about local events and culture.
What Are the Best Cities to Work Remotely From in the Philippines?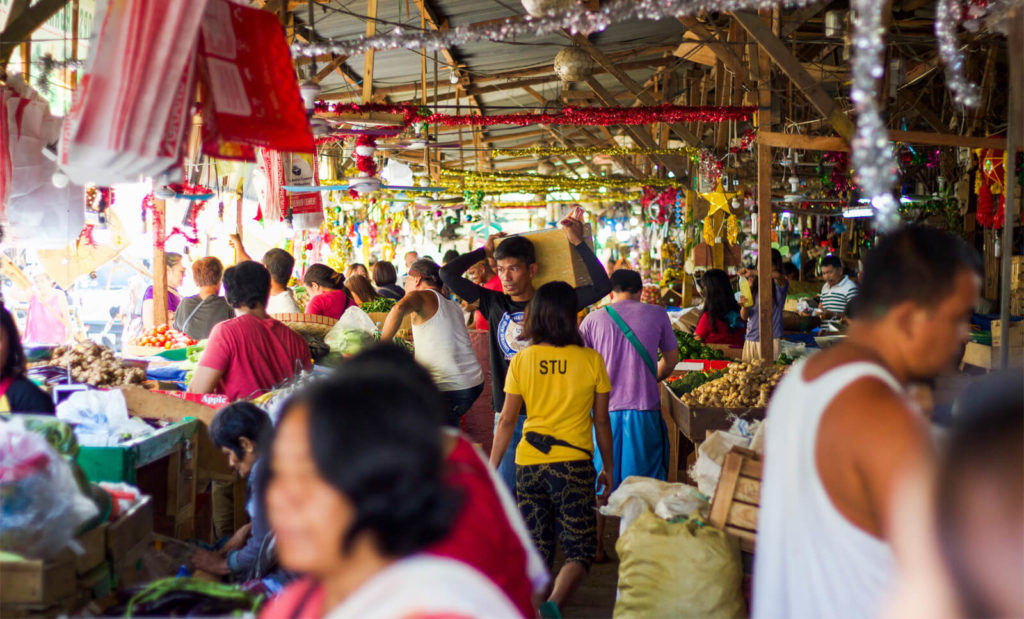 It was recently discovered that there are a total of 7,641 islands in the Philippines, which sets a challenge for any adventurous traveler. The archipelago has a diverse range of beaches, rainforests, mountains, and cities for digital nomads to choose from.
Cebu
Cebu City is one of the largest cities in the country, but it is still small in comparison to the urban sprawl of the Greater Manila Area. It's centrally located so it is easier to get out and explore the rest of Cebu island, or neighboring islands like Bohol or Negros.
It has a large expat scene, which makes it a convenient place to lead a digital nomad life. It also has a good collection of coworking spaces, such as The Company Cebu or A Space Cebu, and cafés to work from like Coffee Bean and Tea Leaf. The traffic in Cebu is a bit hectic, but for those who like a convenient base for varied weekend trips, Cebu is a good choice.
Baguio
A small city in the north of Luzon, the largest island of the Philippines, Baguio is around 5,000ft above sea level (1500m), which makes it relatively cool. In addition to beautiful mountain scenery, there are also local attractions and hiking options, such as climbing the highest mountain on the island, Mount Pulag. Coworking spaces include Calle Uno and The CORE Workhub. A refreshing option for those looking to escape busy city life.
Davao
Davao is a city on the south coast of Mindanao Island, at the southern edge of the island group. It's one of the largest cities and it is warm and rainy throughout the year. It's relatively cheap, free from crime, and friendly. And it's another good place to go on excursions, such as to Mount Apo, the highest mountain in the country, or to seek out the Philippine Eagle.

The city is also well developed, with attractive cafés, restaurants, and shops. Good coworking spaces include Dev Hub, Spacelab, and Dreamwork, and suitable cafés to work from could include Chicco Di Caffe, Blugré Coffee, or Green Coffee.
Makati
For those that enjoy the excitement of the big city and prefer to stay at the top end of town, Makati could be a good choice. This is the wealthy financial and commercial hub of Manila that is home to high-end shopping malls as well as art galleries, museums, and historical buildings. The cost of living is higher, but if you want to be in the place where it all happens then maybe you should consider Makati.
There are plenty of coworking options to choose from, such as Warehouse Eight, Aspace, and Alt-Shift. It is also easy to find a suitable café to spend the day working in Makati, such as Single Origin or Coffee Project. These upscale options are stylish and comfortable, with reliable WiFi connections and ample power sockets.
Palawan
If you are happy to relinquish the conveniences of the city to be closer to the beach, then you may prefer to try out Palawan. This is a long, narrow island in the east of the archipelago, with incredible beaches, coral, and natural wonders. There are many beaches, lagoons, and limestone cliffs to check out, a UNESCO World Heritage underground river, and a breathtaking coral reef.
Palawan also has a central town, Puerto Princesa, with coworking spaces that include Clock In and Think Space. These may not be up to the standard of your usual urban coworking spaces, so it is a good idea to find accommodation with reliable internet connections, as well as go-to working spaces, like Eightynine Cafe.
How to Get a Visa in the Philippines?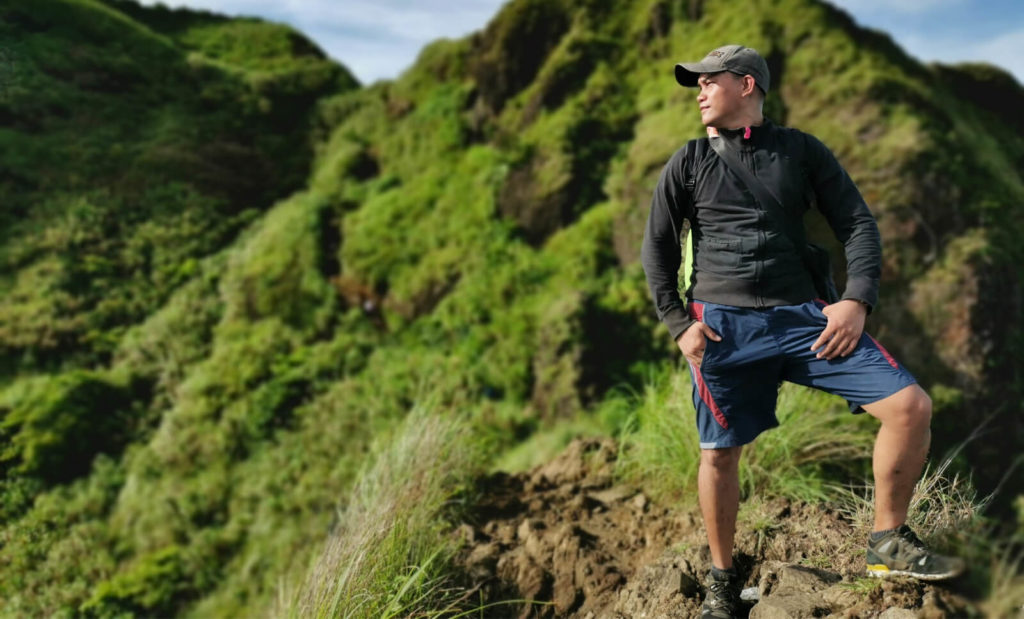 Citizens of most countries in the world, including the U.S. and European Union member states, are eligible for a 30-day visa waiver on arrival in the Philippines. However, all visitors must show valid tickets for their onward travel plans and a passport with at least six months remaining. It is possible to apply for a 29-day extension from the immigration office at a cost of $63. 
The more popular option for digital nomads in the Philippines is the Non-Immigrant Visa, which is a 6-month visa extension that costs around $200. For those interested in staying in the Philippines for a longer period, there is a Special Resident Retiree's Visa for people over the age of 35. Compared to other parts of the world, this retirement visa is easy to obtain.
The Non-Immigrant Visa requires a passport photo, return or onward plane ticket, bank statements from the last six months, and for self-employed visitors, a copy of your most recent tax returns.
Where to Stay in the Philippines?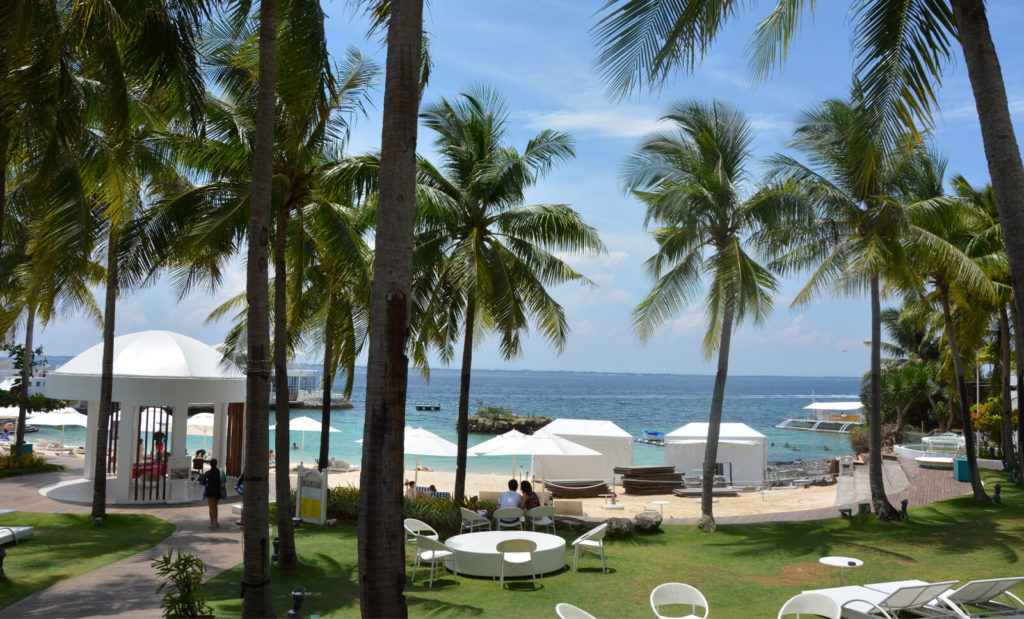 In such a richly diverse country it is not at all surprising that there is also a wide section of great housing options in the Philippines. This includes stylish urban apartments, friendly and productive co-living spaces, or beach-front resorts where you can work while enjoying the finer things in life.

The Philippines caters to all visiting digital nomads, including those that are on a strict budget while working on personal projects, and others that are prepared to splash out on a few extra comforts. It's easy to find accommodation that is comfortable, affordable, and with all the required modern conveniences.
What to Prepare for as a Digital Nomad in the Philippines?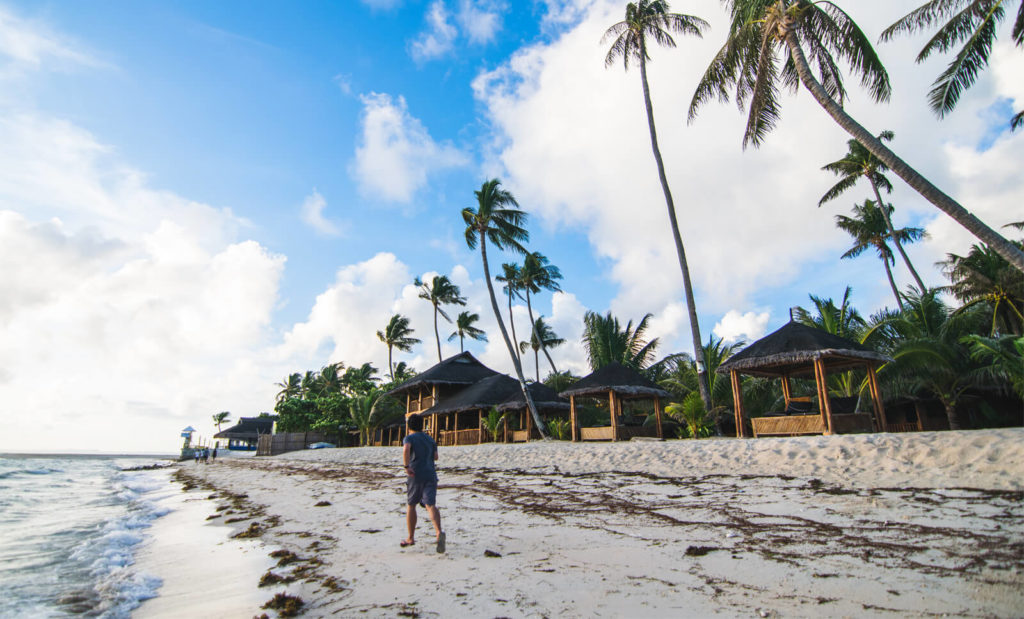 On the whole, the Philippines is an easy place to fit into, with warm weather at all times, friendly people, and a laid-back lifestyle. But there are also certain insider tips and challenging factors that it is better to be ready for.
As previously mentioned, parts of the country receive a great deal of rain and even typhoons, although most of the time the weather is warm, dry, and beautiful. It's a good idea to take rain gear with you when you leave the house, such as a poncho that can keep you dry in a sudden thunderstorm.
Digital nomads in the Philippines will probably need to secure at least one SIM card for their phone and to keep the possibility of using the mobile hotspot for an emergency laptop connection. There are various carriers that offer similar packages, and the deals offered to vary at different times. SIM cards can be purchased in many shops and vendors, but check first that the prices offered are correct. In general, Globe has wider coverage but Smart offers faster connections. More details on carriers and SIM card options can be found here.
When it comes to finances, remember that credit cards cannot always be used outside of the big cities and resorts, so be sure to carry cash with you. Unfortunately, ATMs can be difficult to come by in many parts of the country, so remember to plan your ATM visits and withdraw a larger amount of cash. It is also better to use ATMs that are located inside banks, as card skimming and identity theft are increasing concerns in the Philippines.
Filipino cuisine is rich, varied, and delicious, but it also includes a high amount of meat and fish, which means this country can be more difficult for vegetarians and vegans. There are usually not the same dietary options that can be found in Thailand and Bali, except for in the larger and more metropolitan cities.
The Philippines has an unmistakable draw for many visitors and a growing appeal to the global digital nomad community. The country is not without its drawbacks, but these are mainly minor details that can be easily overcome so that the numerous beauties and wonders can be enjoyed. It is easy to access and spend long periods of time in the Philippines, and the country offers enough variety to keep any digital nomad entertained for an extended stay.
---
Where to next? Find flexible month-to-month rentals across the globe on Anyplace.
digital nomad destinations