A Digital Nomad's Guide to London in 2021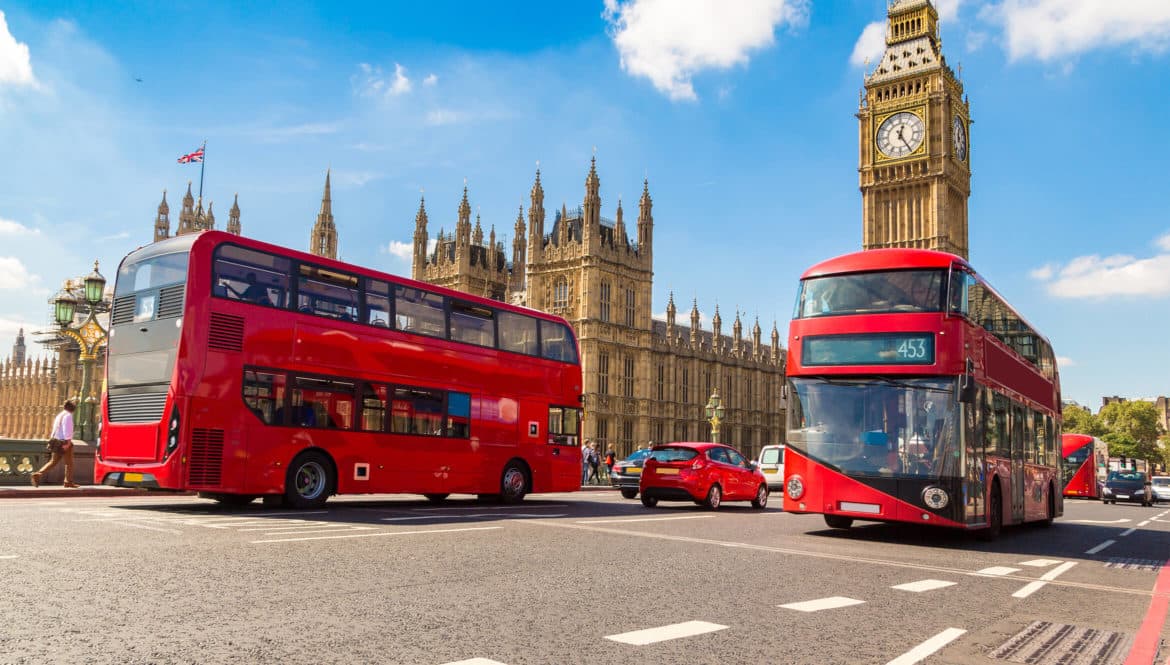 Ah, London.. There's no denying that this multicultural metropolis is bustling with opportunity. It might not be the first city that comes to mind when thinking about a digital nomad haven due to its higher cost of living, but don't write it off just yet.
London's a great city for a digital nomad to set up camp for a while — with over eight million inhabitants there's a huge pool of entrepreneurs and creatives to network with and no shortage of coworking spaces.
If you're headed to London on the next leg of your digital nomad journey, learn about the best coworking spaces, housing options, and ways to meet like-minded people from someone who's experienced it first-hand.
Where to Work From in London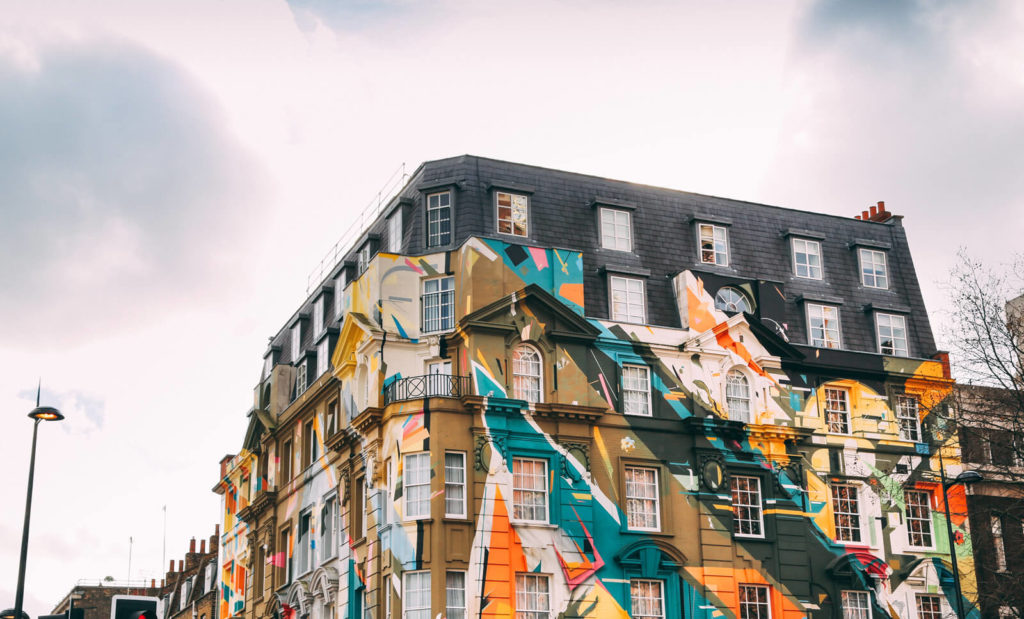 London is a city full of professionals in cafes having meetings and hogging the much-needed power outlets, so you won't be hard pushed to find a cafe with reliable WiFi. Some pubs and bars will also let you plugin and get some work done if you buy a drink. However, if you prefer to head to a coworking space, these are our favorites.
Mama Shelter, Hackney
Mama Shelter boasts a quirky co-working space that doubles up as a bar and restaurant inside a hotel, if you're lucky enough to be in London when the sun is shining there's also a lovely outdoor garden to work from. It's just a short walk away from the trendy area of Shoreditch. A benefit of this area is having places like Google for Startups Campus relatively close by.
Location: 437 Hackney Road, London, UK E2 8PP
Central Working, Farringdon
Central Working is great for those that don't tend to stick to the typical 9 to 5 work hours. It has 24-hour access, phone booths, and meeting rooms. Perfect for meeting like-minded professionals. Located just a 5-minute walk from Farringdon Underground station, which is surrounded by bars and restaurants.
Location: 86-88 Clerkenwell Road, London EC1M 5RJ
Work.Life, Camden
Camden is one of the most famous areas of London, known for its market, loch, and being the former home of Amy Winehouse. The Work.Life coworking space is located in the heart of Camden, perfectly situated to grab some street food for lunch from Camden Market. It's ideal for creative freelancers and entrepreneurs. Work.Life offers members access to free meeting rooms, private phone booths, and unlimited artisan coffee.
Location: 13 Hawley Cres, Camden Town, London NW1 8NP
If you don't want to commit to just one coworking space, try the croissant app. You can see which coworking spaces have spots available and you can even reserve a desk via the app. (psst.. we have an offer for a free trial and 30% off the first month through our Anyplace Lifestyle Perks program)
The Best Neighborhoods for Digital Nomads in London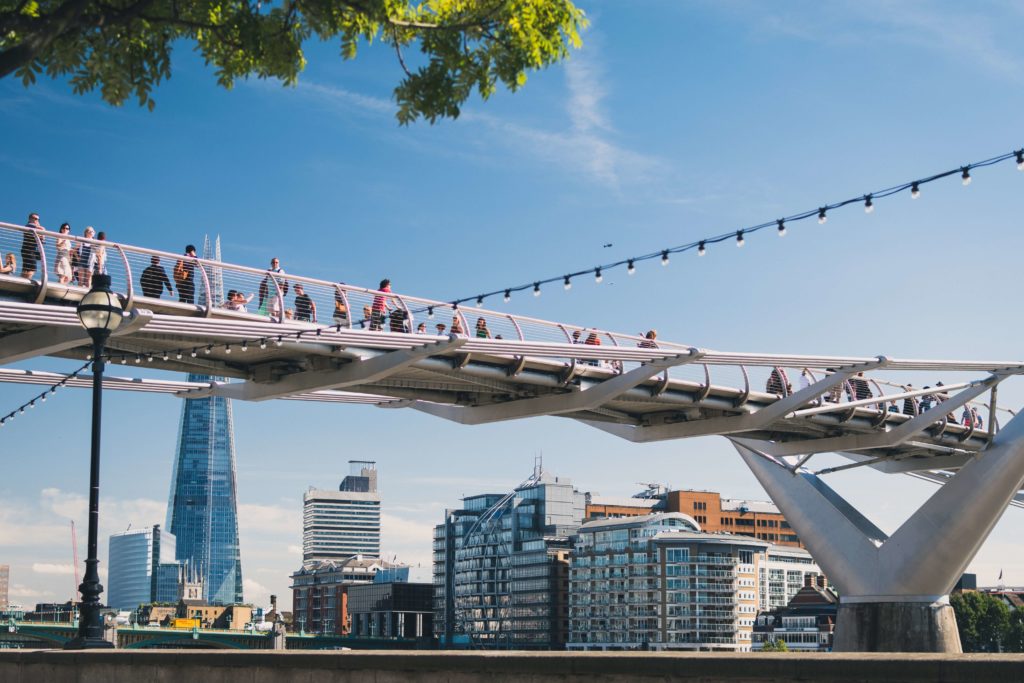 London is a huge city — it's actually one of the top five of the biggest cities in Europe. Meaning there's a lot of choices when it comes to areas to stay. It can be overwhelming, so we've broken it down by the best zones.
East London
East London is a great area to stay in as a digital nomad. Especially Shoreditch and Hackney, these 'hipster' areas are full of rooftop bars and warehouses-turned-coworking spaces. East London is also a lot of fun, there's plenty of markets, cafes, and art galleries — a great place to find creative inspiration!
North London
If hipster isn't quite your vibe, head north of the river. Areas such as Hampstead and St Johns Wood are some of the most beautiful in London. These neighborhoods have more of a residential feel but there's still lots to do, like shopping in high-end boutiques and having a few 'pints' (pints of beer) in quintessentially British pubs.
In terms of public transport, North London is also very well connected, it's rare that you'll be too far away from a London Underground station or a bus stop.
South London
The phrase 'South London' refers to anywhere south of the river Thames. Residents of South London appreciate the abundance of green spaces and parks, and it's exciting food markets.
One of the best places to live south of the river is Clapham, considered a desirable place to live amongst Londoners. There's a whole host of bars, pubs, and restaurants whether you're looking for a cheap meal or something a little more upmarket. Another great location in South London is Brixton, known for its vibrant market and nightlife. It's a melting pot of culture and creativity.
West London
In West London you'll find some of London's most sought after postcodes — this side of London is known for its charm and sophistication.
In general, it's slightly more residential, some of the most desirable areas include Notting Hill, Fulham, and Chelsea. If you like the finer things in life this area is for you, here you'll find a plethora of fancy restaurants and high-end stores. It's a great area to visit, even if you don't end up staying there.
How to Fit Into London's Social Scene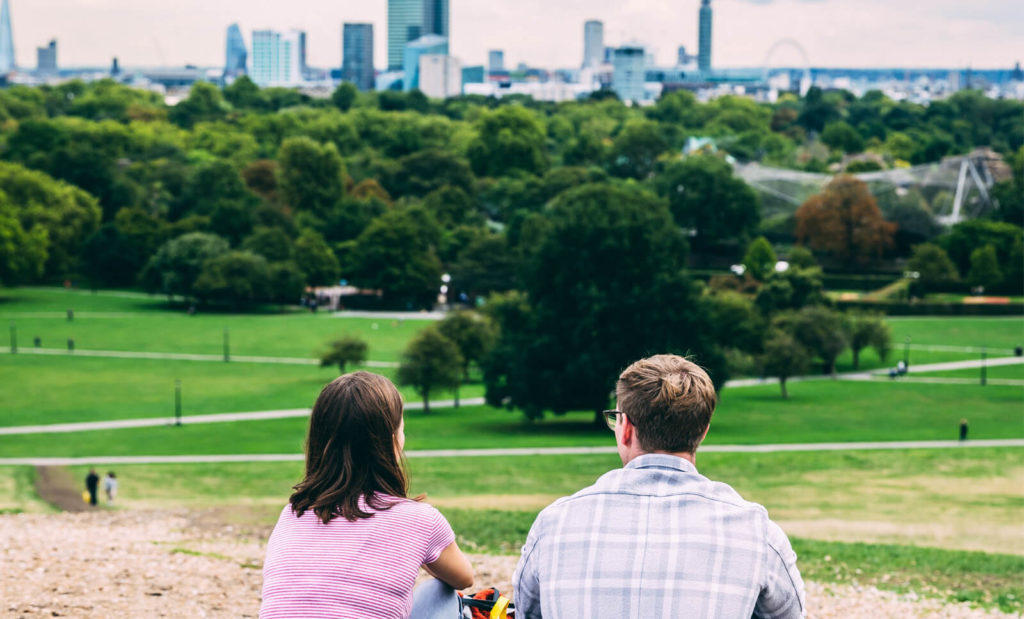 Moving to a new city is always exciting, however, it can be daunting when you don't know anybody. Making friends and forging meaningful connections as an adult can be hard, especially as a digital nomad, as you're constantly leaving friends behind in search of your next destination.
London is renowned for being a busy city, interactions with others are usually fleeting — everybody seems to be in a rush to get to work, home, or to the local pub. Apart from meeting other freelancers and business owners at a coworking space, these are a few other tips on how to meet people in London.
Meetup.com is a very active community in London and a great way to connect with people that share the same interests as you. Whether you're into sports, art or just going out and meeting new people, you'll find things to do every night of the week.
Another exciting way to meet people is to bond over food! Eatwith offers culinary get-togethers and cooking classes, giving you the chance to sit down and introduce yourself properly with other foodies!
There's so much to discover in London, making it an exciting city for your next adventure. Every neighborhood has a completely different feel. You can walk 5 minutes and be immersed in a completely new environment, as famously said by Samuel Johnson: "When a man is tired of London, he is tired of life."
Written by Fern Pearson
---
Where to next? Find flexible month-to-month rentals across the globe on Anyplace.
digital nomad lifestyle
digital nomad tips
London