21 Best Coliving Spaces in the World (From Those Who Stayed There)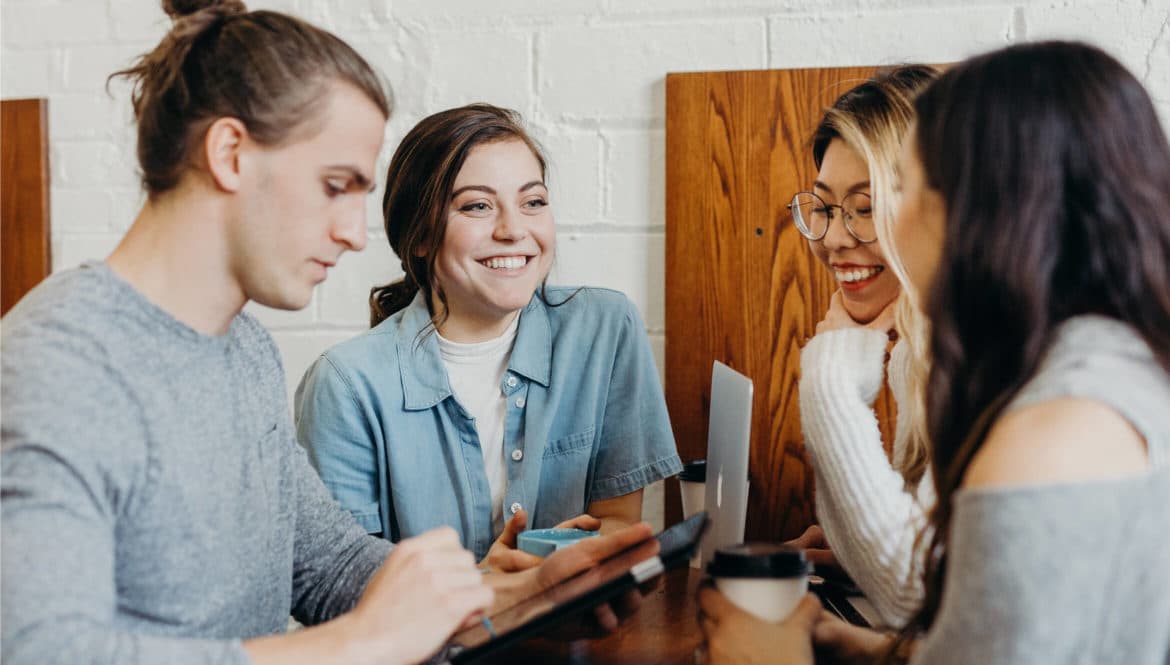 It's 11 am on a Friday and I've taken an early break from work to have lunch by the pool with my new friend Sarah, who runs boot camps for women in Vietnam, working remotely from her phone. As we sip Costa Rican coffee and dangle bronzed legs into the water, we discuss social media marketing strategy, sales funnels, and whether or not we're going to join the afternoon yoga session provided by our hosts. This kind of informal pool-side collaboration, for me, is one of the best things about being a full-time digital nomad.
We are at Selina coliving space in Manuel Antonio, just one of the many incredible co-living spaces that have been popping up all over the world. More and more people have been joining the ranks of digital nomads in the last few years, as the remote job market has been booming. As a result, the growing requirement for trendy places to live, work, eat, and meet other digital nomads in popular destinations has given rise to a whole new lifestyle concept: the coliving space.
Table of Contents:
What Is Coliving All About?
Coliving spaces offer flexible communal living at surprisingly affordable rates in highly sought out locations. You can stay in a private room, but share a workspace with reliable internet and beautiful living spaces with other entrepreneurs, creatives, and remote workers from all over the world.
If you're worried that working and traveling alone could lead to isolation, coliving spaces have you covered. The environment is fun and friendly, group activities are often included in the room rates, and you get to jump straight into a new social circle as soon as you arrive. For those of you who are single and on-the-road, co-living spaces are also well-known as the ultimate place to meet fellow single nomads. Forget worrying about whether or not your destination will have strong wifi, or how you're going to make new friends, these co-living spaces have everything covered and then some.
But not all co-living spaces are created equal. Luckily, I've done the hard work for you. As a full-time nomad for the past 10 years, I've stayed at co-living spaces on four different continents. Through personal experience, years of trial and error, and recommendations from fellow nomads, I've put together the 20 best coliving spaces in the world. Get ready to meet and collaborate with inspiring entrepreneurs, enjoy the convenience of having a built-in community right on your doorstep, and rest assured that you'll be able to get your work done at the same time.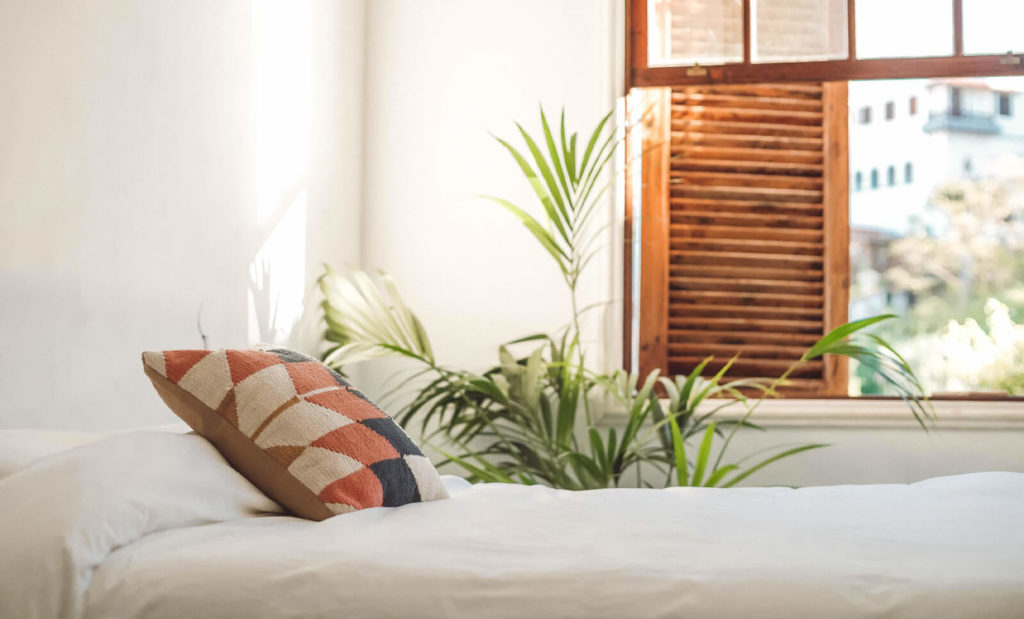 Tenerife's year-round good weather and beautiful beaches make it a popular choice for digital nomads. Nine Coliving is right in the heart of the historical center of La Orotava, where they've lovingly restored an old Canarian house to create the ultimate coliving space. With gorgeous wooden floors and big windows looking out onto pretty courtyards, it's an incredible space to base yourself as a digital nomad. The sundrenched rooftop is the ideal place to meet new friends, and enjoy a BBQ, and the coworking space has some unique quirks such as stand up desks and a balcony with cozy wicker reading chairs.
Selina came from humble beginnings, started by two friends who created their first coliving space in Venaoa, Panama. Their popularity allowed them to quickly expand across Central and South America, eventually arriving in Europe and North America. But Selina's quick expansion hasn't dampened their spirit for unique design and authentic experiences. Selina pride themselves on refurbishing old heritage buildings and filling them with local artwork, making each location distinctive from one another.

Selina Porto is right in the center of the city, just walking distance from the Ribeira. They have a wide range of affordable rooms which all wrap around a giant courtyard with its own bar — the ideal place to meet fellow nomads.
Insider tip: Just around the corner from Selina, Aduela Bar is a well-known wine bar with a busy and popular outdoor space where you'll find plenty of trendy locals drinking wine after 8 pm. This is a great place to try the port that Porto is famous for, and get a feel for the city's buzzy nightlife, just a stone's throw away from where you'll be living.
Lisbon's good weather, affordability, and laid-back attitude make it one of those cities that you can't avoid. It's the hot topic on the digital nomad grapevine. And if you're looking for the coolest place to stay in Lisbon, look no further than Same Same Creative Coliving, a 100% Portuguese-owned co-living space with a strong focus on community and collaboration.
In a sweet location just between the buzzy nightlife of the Bairro Alto and the charming streets of Alfama, Same Same Creative Coliving boasts an awesome '60s themed design and a workspace that looks like an artist's residence. And it doesn't stop there. Same Same create a super-friendly environment with family meals, movie nights, nights out, workshops, talks, and networking events, along with a whole host of other activities.
Want to meet future business partners, collaborate with other digital nomads, or just make friends? This is the place to do it.
This popular seaside town in Alicante was once popular with pirates and smugglers but is now a hotspot for the rather less threatening tourists and digital nomads. With an incredible coastline and warm clear water, you can expect to spend your weekends sunbathing, snorkeling, and scuba diving.
Sun and Co. has created a home away from home in this beautiful area. With a Skype room and three different office spaces, they've got your work-life covered. And on the social side, events, skillshare sessions, and cultural immersion activities will help you adjust to the laid-back Spanish lifestyle whilst meeting like-minded professionals from all over the world.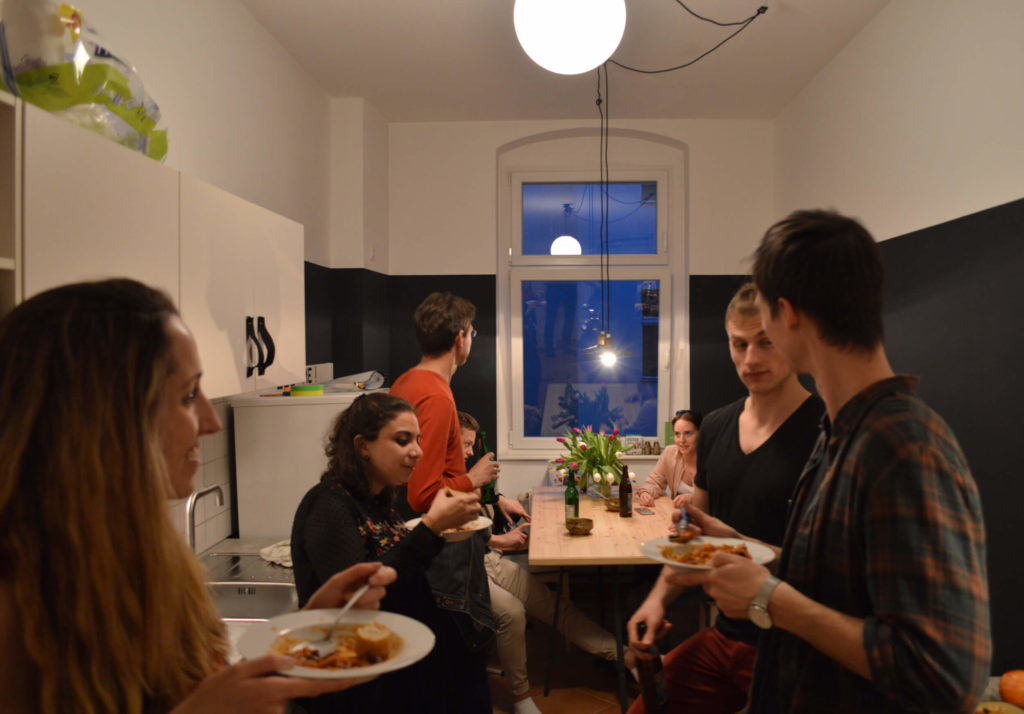 Berlin is one of those cities on every digital nomad's bucket list. It has great internet, a central location in Europe, a very international vibe, and it just oozes hipster cool. So it makes sense to stay in an equally hipster and very much Instagrammable location while you're there.
Happy Pigeons coliving spaces are exactly that — they've got a trendy urban vibe with vintage furniture and plenty of splashes of cooler than cool artwork. Separated out over a couple of different apartments, each with their own coworking space, you'll get your own set of housemates to socialize with, along with being part of the wider Happy Pigeons community.
Playworking — Đuraševići, Montenegro
One of Croatia's coolest neighbors, Montenegro overlooks the beautiful Adriatic coastline. Playworking's co-living space is affordable and offers a friendly atmosphere with some absolutely incredible views of the mountains, bay, and ocean.
This is a great spot for adventure-loving digital nomads because there are plenty of watersports and activities right on your doorstep for when you've got a day off from work. And when it's time to turn on the laptop and get down to it, the common area has a coffee-shop style set up with comfy booths to work from.
Here's one for the true adventurers out there. Undoubtedly the most quirky on this list, the Arctic Coworking Space is a little bit different from the work-in-paradise concept of most co-living spaces, given that it's located in the freezing cold Arctic.
For lovers of winter sports, or those looking to get totally off the beaten track, this little lodge boasts a strong sense of community, reliable wifi, and a comfortable and cozy working space that makes it the ideal co-living space for warm-blooded lovers of the great outdoors.
Working from somewhere so completely remote and surrounded by jaw-dropping nature would be completely impossible if it wasn't for the Arctic Coworking Lodge. If you do make it this far, you'll be rewarded with the option to spend your weekends hiking glaciers, kayaking, surfing, skiing, and enjoying the mind-blowingly beautiful landscapes of this incredible part of the world! This is truly something special.
In a completely remote setting in Northern Serbia, just over the border from Romania, Mokrin House is more of a co-living village than a co-living space. Spread out over acres of land, miles away from anything else, this is an opportunity to escape from the rest of the world in a custom-designed co-living space that feels more like a retreat than anything else.
Decorated minimalist Scandinavian-style with large wide-open spaces and rooms, it's an incredibly calming environment to work from. In-house chefs cook three delicious meals a day with food grown on their own farm, taking the hassle of cooking away from guests. That gives so much more time to work, socialize, and collaborate. This incredible space is great for doubling down on work, so it's perfect for freelancers with a tendency to procrastinate.
Insider tip: If you're going to Mokrin House, go in the summer months so that you can enjoy the beautiful outdoor spaces and the pool.
Located in the heart of Bali's spiritual Mecca, Ubud, Outpost offers everything you need to live and work in Bali. Guests at Outpost stay in beautifully decorated Bali-style suites and can choose between two different coworking spaces, which are both air-conditioned.
Bali is a hub for digital nomads and it's not uncommon for entrepreneur celebs to pass through. Outpost also hosts workshops and events that are open to all entrepreneurs in the area and these can be incredible places to network with some of the world's most successful nomads.
Insider tip: Ubud is an incredible place for health-conscious nomads, and Outpost is ideally located to make the most of this. Check out the restaurants Sage and Mother for incredible plant-based food options, just a short walk from the Outpost accommodation. And just a bit further up the road, you'll find one of the best gyms in Bali – Titi Batu – which has an Olympic size pool, a modern and air-conditioned gym with plenty of great equipment, and even a skate park.
CoSpace — Koh Phangan, Thailand
Koh Phangan, one of Thailand's island hotspots has a bit of everything for everyone. If you like nightlife, you'll enjoy Haad Rin beach. On the other hand, if you prefer quiet beach vibes, there are plenty of sleepy hamlets to escape to.
Reliable internet used to be hard to come by on Thailand's beaches, but those days are thankfully behind us, and CoSpace offers reliable and fast internet and a beautiful beachfront location to work from. Each room at CoSpace is spacious and modern, with an individual in-room desk and great views over the water and surrounding gardens. The benefit of this is you can choose to work from either your room or the coworking space — great for those who have to make a lot of Skype calls for work and want some extra privacy from time to time.
Insider tip: They have two locations — both on the Western side of the island, close enough to for nightlife to be easily accessible, but far enough away that it's quiet. Choose Casa Tropicana if you prefer to be closer to the party and Baan Jai Dee if you want to be closer to a good range of vegan and plant-based restaurants.
Dojo Bali — Canggu, Indonesia
Canggu is Bali's popular beach town and it is truly one of the world's most well-known digital nomad hangouts. Some days in Canggu it feels like everyone you meet has their own business or brand, so there is plenty of inspiration and creative energy in the air!
Dojo Bali encapsulates the creative and collaborative vibe of Canggu perfectly. They describe their co-living space as an opportunity to "work in paradise" and the coliving space itself is exactly that — paradise. The building is set in a beautiful oasis full of palm trees and sunshine, just a few minute's walk to the beach and surrounded by raw juice bars, delicious Australian-style brunch spots, and plenty of other things that are bound to make your Instagram account pop like never before.
Dojo hosts talks, workshops, and other networking events regularly so it's easy to meet people once you get there. When it comes to getting your work done, they've got a very cool workspace, but there are also plenty of little nooks and crannies on the property which are all nice places to curl up with your laptop.
Singapore makes an incredible base for digital nomads. It's easily accessible to other countries in Asia, and with all the modern conveniences you would expect from other first world countries. But jumping into life in Singapore can be a little more challenging than in surrounding Asian countries simply because the cost of living is so much higher.
Lyf Funan makes it more accessible to a range of budgets. With an affordable co-living space right in the heart of the Central Business District, the monthly rates at Lyf are a fraction of what you'd pay for your own apartment. The rooms are modern and bright and the internet speed is oh-so-good! Singapore has a buzzy vibe with plenty going on to keep you entertained, but Lyf also organizes unique events and activities to help you quickly make friends and feel like a part of the community.
Hub 53 — Chiang Mai, Thailand
People come from all over the world to work in Chiang Mai, where the food is world-renowned, the cost of living is low, and the sun is always shining. For a relatively small town, Chiang Mai has a lot going for it, and it's a traveler's favorite for a reason.
Hub 53 is not the fanciest co-living space, nor the most unique in design, but it has a great community atmosphere, reliable internet, and some lively meet-ups and events that will let you network with other entrepreneurs. The co-living space is affordable, comes with daily housekeeping, and is a great way to meet fellow nomads.
SunDesk — Tagazhout, Morocco
The beautiful sunny beach town of Tagazhout should be on every digital nomad's radar. Favored by surfers and yogis alike, it's an idyllic spot with a lively atmosphere and a cool chilled-out hippie vibe. The Internet can be fairly hit and miss in the area, which is why SunDesk makes the ideal co-living space for those wanting to soak up the relaxed attitude and surfer lifestyle of Tagazhout, without disconnecting during work hours.
SunDesk is a short walk from the beach and has just a few rooms and a small workspace, giving a really intimate feel to the place, and offering you the opportunity to get really close with fellow digital nomads.
Insider tip: Breakfast is included and they serve up a big healthy communal breakfast at the start of each day. It's definitely worth getting up in time for this as it's a great way to meet everyone and have a good natter before everyone gets sucked into work for the day.
The digital nomad community has been waiting for a great co-living space to make it to South Africa, and this new concept by Neighbourgood has beautifully designed spaces down to every detail and gorgeous light-filled coworking spaces.
Neighbourgood promises a "fully connected living experience that integrates accessibility, community, and freedom." They've gone with a super modern approach to everything with Scandinavian-style design and some cool quirks like a members app. Members can get discounts at local businesses and also enjoy unique amenities on-site such as a gym, vegetable patch, meditation and wellness spaces, and game room.
Insider tip: Neighbourgood is set to be completed by early 2021!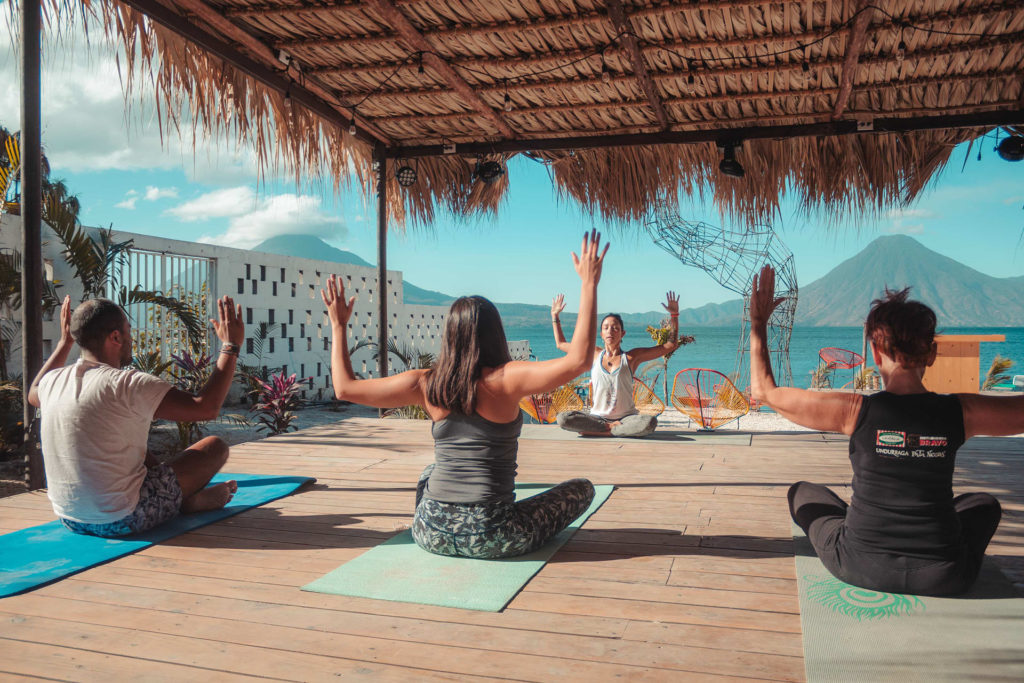 Lake Atitlan is such a magical place. In my opinion, there is no landscape on earth quite as memorable as the Lake at sunset, with the reflection of the surrounding volcanoes. But as beautiful and incredible though the Lake may be, getting reliable internet around that area is a nightmare. And that's where Selina comes in.
I'm a big fan of Selina regardless, but they really saved me when I was coworking in Guatemala. Selina Lake Atitlan is a charming co-living space, with magnificent views of the Lake and beautiful decor with local artwork and indigenous Mayan patterns. With daily yoga classes to start the mornings and live DJs to liven the place up in the evenings, it's a great spot to meet like-minded souls.
Insider tip: There are plenty of great villages to explore around the lake, so don't miss out. The easiest and quickest way to get to them is by boat, which you can grab from the dock just in front of Selina. Taking the road route means you'll experience a tuk-tuk ride on very bumpy dirt roads. Make sure you always check what time the last boat leaves to get back to avoid ever having to take these roads — trust me!
U-Co — Mexico City, Mexico
Mexico City has it all: an incredible international community, the most amazing street food you're ever going to eat, year-round good weather, an enviable art scene, some of the coolest shops and restaurants you'll find, and don't even get me started on the nightlife. Let's just say you're always only one tequila away from the weekend!
But Mexico City is big, and it can feel lonely if you are not sure how to tap into some of the incredible communities hidden amongst its busy streets. U-co is a coworking and coliving space with a fun urban design and plenty of personality. You can hit the ground running with U-co, tapping straight into a cool collection of entrepreneurs and digital nomads who will be your new housemates in your cool and colorful accommodation. The place has room for only 22 people, so you'll know everyone by face and name after a week, making it nice and easy to build a sense of community in this big city, right from the second you land.
Ever dreamed of one of those incredible Brooklyn apartments that you see in all the American movies? Well, FOUND 97 has those on offer, and they are more affordable than you might think. Jumping into a thriving city and trying to get set up and ready to work is a huge hurdle alone, but FOUND 97 has made it the easiest process it possibly could be.
You get a room in a house that would make any Instagram influencer proud. Your kitchen is fully stocked with household staples, and your room gives you a dreamy night's sleep. And the wifi is fast and reliable, leaving you free to simply get on with your work and enjoy the Big Apple.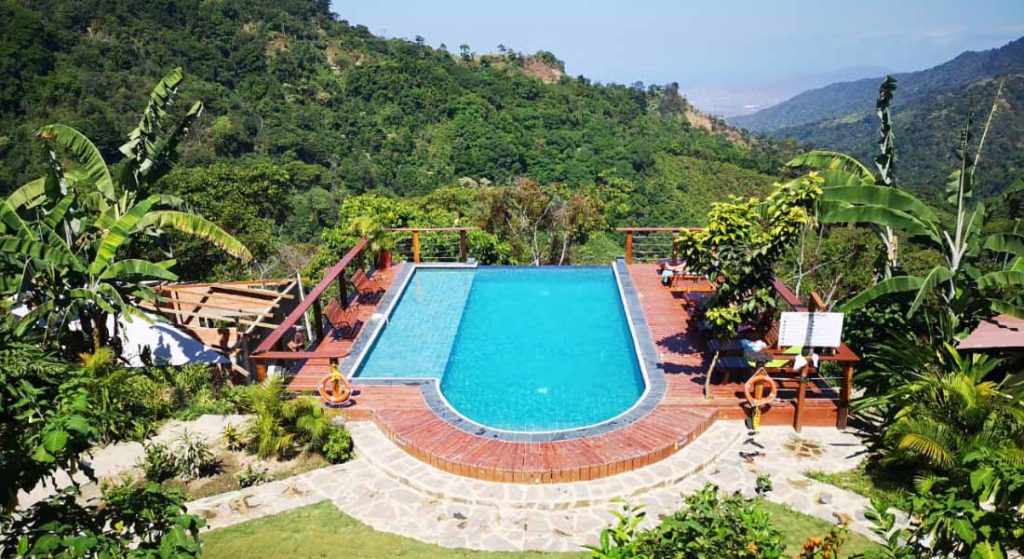 High up in the Andes, the mountainous landscape of Quito is unworldly. With plenty of culture, history, and heritage, Ecuador is a great country for Digital Nomads looking for vibrant and unique experiences. Quito is also a great place to be based as it offers easy access to the Galapagos and surrounding mountain ranges. Masaya Coliving is in a beautifully restored colonial building in the heart of the historical district of Quito.
Although it doesn't have a dedicated workspace, it is well set up for working with desks and tables spread out throughout the property and plenty of quiet areas to tuck into with a laptop. The wifi is also fast and reliable.
Flamingo — Medellin, Colombia
Medellin has an incredible story. Once the bad-boy city that was known only for its high crime rate, the city has seen a huge turnaround in recent years, mostly due to incredible urban planning and efforts from the local government who pledged to revolutionize the city.
The low cost of living coupled with a vibrant culture, nightlife, and excellent food are just some of many reasons why it's a digital nomad favorite. Flamingo, with its neon-bright color scheme, it's own dedicated Spanish school, and a range of brightly decorated and affordable accommodation, has all the energy you'd expect from one of the most popular co-living spaces in Colombia.
In a sometimes overwhelmingly large city like Medellin, it's great to be able to get a sense of community, and you can certainly find this at Flamingo. Make use of their Spanish lessons to grasp the local lingo, and network with fellow coworkers on the flamboyantly decorated, and yet ultra-cool garden-rooftop.
UKO — Sydney, Australia
UKO has five locations, offering an all-inclusive co-living space to the Australian market. The team boasts about their community with events, yoga, community dinners, movie nights, and wine tastings to bring digital nomads in Sydney together. Their rooms and studios are modernly furnished, so all of your comforts are met while also having access to common spaces.
Co-living with other digital nomads is a unique and fantastic experience that has allowed me to grow my business, meet new potential clients, and make lifelong friends. Networking with people in your industry is undoubtedly one of the best ways to get ahead, and when you're all strangers in another country, there's an openness, ease of collaboration, and an added sense of fun and fulfillment. Who knows, perhaps we'll meet pool-side to chat sales funnels and digital marketing strategy somewhere someday.
---
Where to next? Find flexible month-to-month rentals across the globe on Anyplace.
coliving
digital nomad tips