RENTALS FOR REMOTE WORKERS
Book a flexible fully furnished accommodation Anyplace.
What is a Rental For Remote Work?
A remote work rental is a furnished apartment, house, or co-living space where you can get your best work done with access to the amenities you need during your off-hours. All remote work rentals are equipped with strong wifi, a desk or workstation, and oftentimes a coffee and tea station and a separate business center or coworking space. Remote work rentals allow you to go outside of your normal routine and rent a monthly space in a different area of your country or around the world. You'll feel comfortable working with uninterrupted video calls while being able to explore somewhere free when you sign off.
Who Are Remote Work Rentals For?
Remote work rentals are for anyone who wants a change in their routine without using all of their vacation time. These rentals are equipped for remote workers to be on when they're on, and off when they're off. Many properties have access to a gym, pool, community, so any remote worker can get that R&R they are looking for.
Monthly Stint in a New Place
If you're itching to try something new but don't want to give up your homebase, consider working remotely from a new location from a remote work rental. If you're used to the bustling city center, get away and rent a place in the mountainside. Or if you spend your days working from the suburbs, give the big city life a try by renting a place in a metropolis like New York City, San Francisco, or Los Angeles.
Move Around at a Slower Pace
One of the biggest fears of remote workers that travel alongside their work is experiencing a hiccup in your work schedule. Whether that's due to an interruption in wifi or a loud neighbor, that fear can sometimes make you hesitate to move around at all. But with a remote work rental, you can eliminate those fears and experience the slow travel and digital nomad lifestyle.
Temporary Work Contracts
If you're offered a 3-6 month work contract in another city, you might not be willing to sign a year-long lease. But if your employer supports part-time remote work, you want your place to be equipped with all you need to be productive at home. Book a remote work rental to feel comfortable with signing on from home without the commitment of a lease.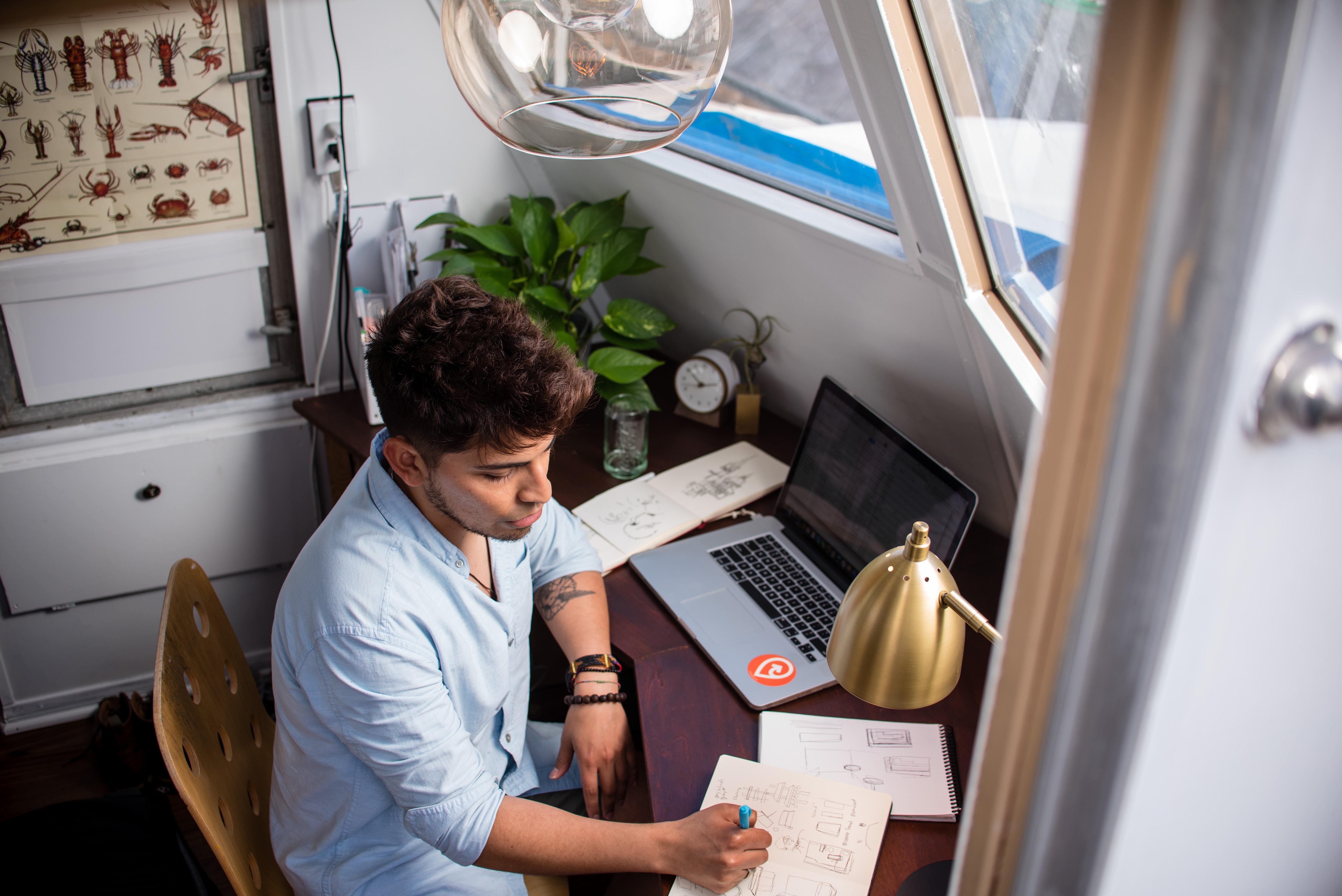 Types of Remote Work Rentals
Remote work rentals can come in many different shapes and sizes with a number of additional amenities beyond the standards like strong wifi and a workstation.
Coliving Spaces
If you're a remote worker that's looking for a sense of connection while trying out new destinations, a coliving space could be the perfect fit for you. Coliving spaces offer remote workers all they need — strong wifi, a coworking area, a private room and bathroom, and fully-stocked kitchen — but you also get the community aspect weaved in. You'll find a group of remote workers working alongside you in the coliving space who you can network with and spend time with outside of work.
Rooms for Rent
Sometimes you might be looking for a home away from home when working remotely in a new place. You want that feeling of comfort that a home provides, so you could be interested in booking a room for rent inside of a home. Many homes have plenty of backyard and patio space to give you plenty of outdoor space, while not having to shell out too much of your hard-earned income on an entire home rental.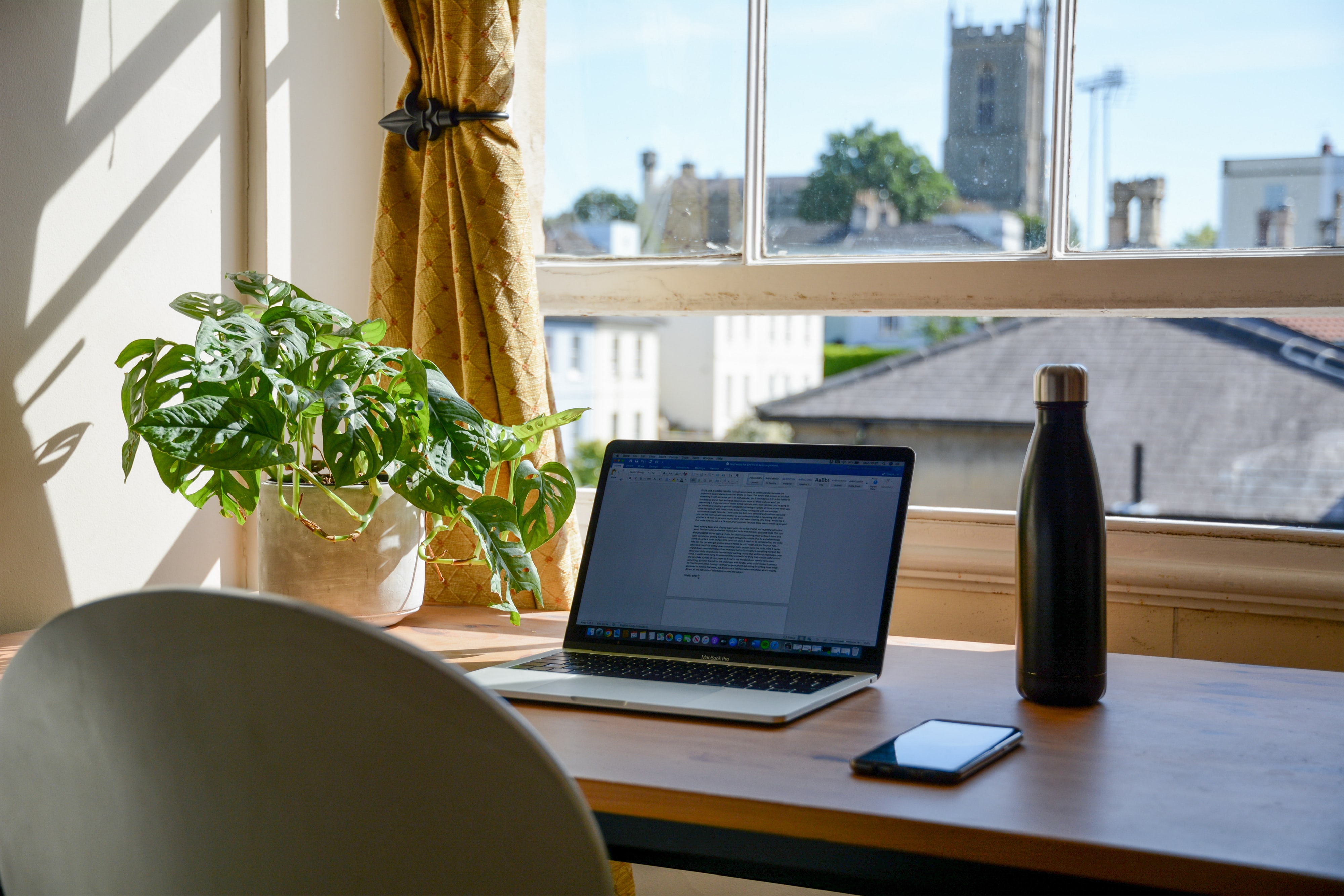 Furnished Apartments
One of the most popular remote work rental types is furnished apartments. Some apartments come with a separate office, so you have a space solely for your work. And if you're in a larger apartment complex, you might have access to added amenities such as a gym, a pool, common areas, a business center or coworking space, and more.
How to Find a Remote Work Rental
Anyplace will help you find rentals for remote workers around the world based on the aspects you're looking for. You can browse accommodations that are already set up with furniture, utilities, laundry, and extra amenities like a pool and gym. All you have to do is reserve online, pay, and move in. And if you like it, you can easily extend your stay online. pForget about endlessly searching on multiple sites and apps to find the ideal spot for your remote work rental. Use Anyplace and choose a property that matches your preferences, budget, and provides you with the amenities you need for a comfortable stay.