Anyplace is built for a work-from-anywhere world.
We're rapidly growing global midto long-term housing marketplace that allows people to live in unique places around the world with properties in 50+ countries and 350+ cities.
We're on a mission to connect digital nomads, remote workers, and anyone who strives to lead a more adventurous and fulfilling life with amazing accommodations.
Quick Facts
65+
Countries with listings
7 months
is the average length of stay
Anyplace brand assets
Use the follow links to download brand resources such as logos, screenshot of our website and app, and headshots of our leadership. If you need something in particular, please let us know at marketing@anyplace.com.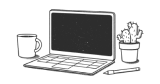 Logos
Download logos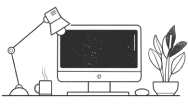 Brand Images
Download brand images

Exec Headshots
Download exec headshots
Press Releases from Anyplace
Let us know how we can help
Working on a story that we might be able to help with? Or, have questions about Anyplace?
Contact our team at