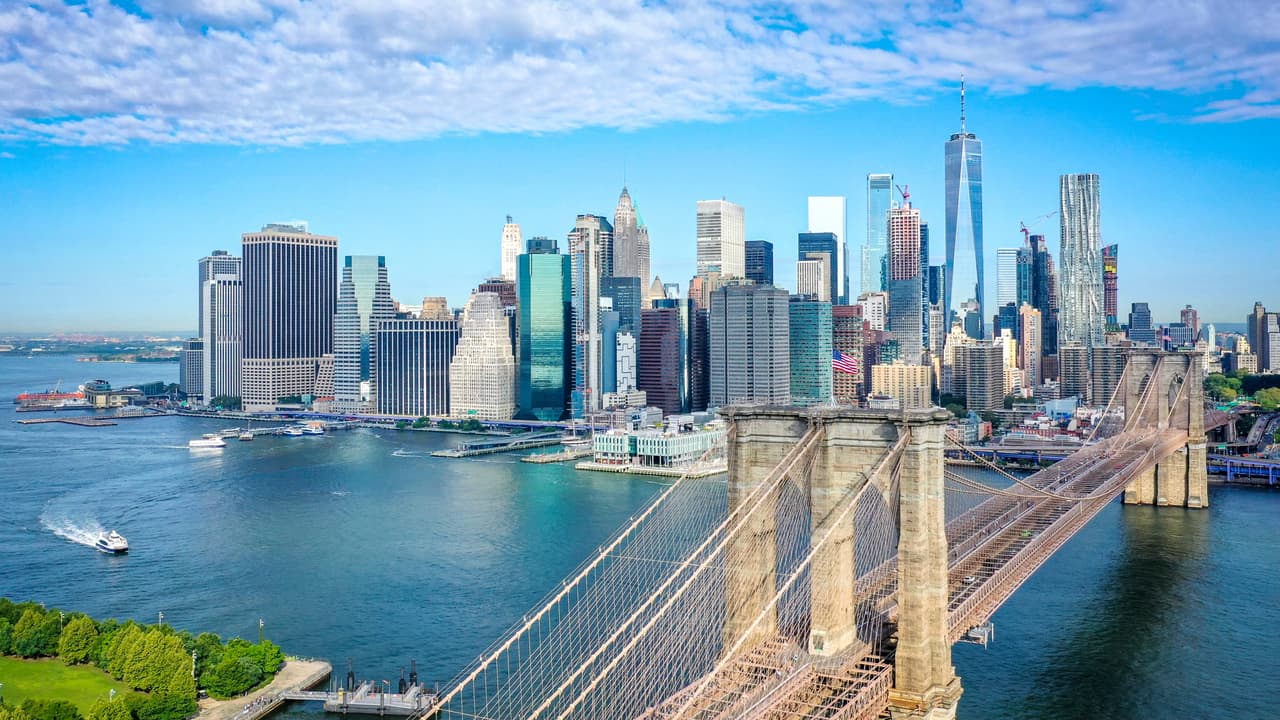 Long-Term Hotels in New York City - Manhattan
Find affordable long-term hotels in New York City - Manhattan. All properties offer free utilities, WiFi, and more.
Rooms for rent in New York City - Manhattan
About New York City - Manhattan
Manhattan, otherwise dubbed as The City, has the richest history out of all of the five boroughs in New York City. America's first president was inaugurated in Manhattan, and the now-administrative center also became the first capital city of America in 1789. The vast area is divided into three parts: Lower, Midtown, and Upper Manhattan. And you'll find numerous different industries spanning the area. The biggest ones? Entertainment and financial sectors. Manhattan, being in the glitzy, exciting, enchanting New York City, encompasses some of the Big Apple's most popular attractions including Times Square, Central Park, and Grand Central Terminal.
Long-Term Hotels in New York City - Manhattan
So many artists, writers, and actors dream of developing their career in Manhattan, where the neverending lights attract unique personalities, and the entertainment business stimulates. Despite the high cost of living, several creatives and digital nomads flock to Manhattan, making it a great place to meet likeminded individuals. Can't afford to stay? Perhaps a room for rent may be an option for you! You can always find a way to stay somewhere cheap, even in the city that never sleeps. However, signing long-term leases, finding furniture, and setting up utilities can make moving to a city like Manhattan extremely stressful—and very expensive. That said, there is a housing option you might not know about that can help make living in a new city very affordable... long term hotels! A long term hotel—or extended stay hotel, as they are often called—offers a private furnished room at an establishment that typically has amenities such as a kitchen, WiFi and sometimes even a cleaning service. Searching for long term hotels on a site like Anyplace.com can help you access premium rooms without the traditional hassles of finding a new place to live. And as mentioned, long term hotel rooms come fully furnished so you won't have to deal with buying costly furniture. Opting for a long term hotel room in Manhattan provides an excellent opportunity for new residents (and short-term visitors) to reside in traditional apartments without signing lease agreements. And, long term hotels on Anyplace are a perfect solution for those who constantly travel from place to place and do not have a permanent home. This would include digital nomads (remote workers who like to travel), medical professionals or travel nurses, people who relocate frequently due to work, people in between accommodations, and those who simply want to explore a new neighborhood in a city without too much commitment. Frequently moving to different locations and trying to find temporary housing can be difficult, especially if you have to negotiate the rental agreement, sign leases, and buy furniture. With a long term hotel on Anyplace, you're guaranteed a simple experience when it comes to living in a new location like Manhattan.
Access the Best Long term hotels in New York City - Manhattan
Anyplace simplifies the process of finding the perfect long term hotel in Manhattan. Every room on our platform is available on month-to-month contracts, giving you the flexibility to stay as short or as long as you want. All the hotel rooms on our website are fully furnished with utilities and WiFi already set up, too, allowing you to enjoy a hassle-free experience—you just have to arrive with your stuff! You'll find plenty of long term hotel options in Manhattan on Anyplace. New residents can explore a variety of choices online and apply for a spot that fits their specific needs. With high-quality, trusted properties, you won't waste time and money looking for the right hotel. And as mentioned, long term hotels on Anyplace are totally optional, giving you the freedom to live monthly in any part of Manhattan. We are firm believers in providing a housing experience that's easy to manage and works for your schedule and needs. Just select the city of Manhattan, the dates you need, and the specific housing type right on the website/app and book with the click of a button. We offer a "turn-key" opportunity to find a great place with enjoyable housemates. Check out our long term hotels in Manhattan directly on our site!
Why Anyplace is Different than Craigslist and Other Long Term Hotel Sites?
When it comes to finding a new place to live in a city, flexibility is extremely important—the move-in date, duration and move-out date needs to fit your needs. With websites like Sublet.com and Craigslist, you are browsing through rooms that fit the current tenant's schedule—not yours. This poses a challenge when it comes to finding the right spot in Manhattan for you. We built Anyplace to flip that scenario, so you can search for a room that matches your schedule and needs. We simplify the process and make it extremely easy to find what you're looking for. On Anyplace, you can select Manhattan, type in the exact dates you need, and adjust your budget. You'll see hundreds of housing options like long term hotel rooms and also apartments and and co-living spaces. Then, just choose your room, apply online and book right there. There's no need to deal with landlords or tenants leasing the space. And, you'll be able to manage your stay online, so if you realize that you'd like to extend the duration of your stay in Manhattan, you can do it with the click of a button. There are plenty of other reasons to choose Anyplace for your long term hotel in Manhattan, too. Zero hassle Find a room in Manhattan on the website, and then book. No emails, roommate interviews or complications when you're trying to find the best option for you. No landlord No landlord, no problem. You just need to move into your hotel room—we handle the rest for you. All-inclusive All utilities and WiFi are included in the room and will be set up for you and ready to go. No long-leases Forget about ever having to sign a long lease. The title "long term hotel" might have the word "long" in it, but they're all available on a month-to-month basis in Manhattan. Stay as long or little as you'd like—down to the day. Move-in today—or any day Search for a hotel room in Manhattan on Anyplace that matches your schedule. Select the city you wish to live and type in the exact dates you'd like your room. Move out or extend your stay Manage your stay online, so if you decide to extend the duration of your long term hotel, you can with the click of a button.
Things To Do
Rockefeller Center
45 Rockefeller Plaza, New York
Radio City Music Hall
1260 6th Ave, New York
St. Patrick's Cathedral
5th Ave, New York
Statue of Liberty National Monument
New York
Gulliver's Gate
216 W 44th St, New York