Mission 1 BR w/ Office - 11452

Superhost

4.9
100+ Reviews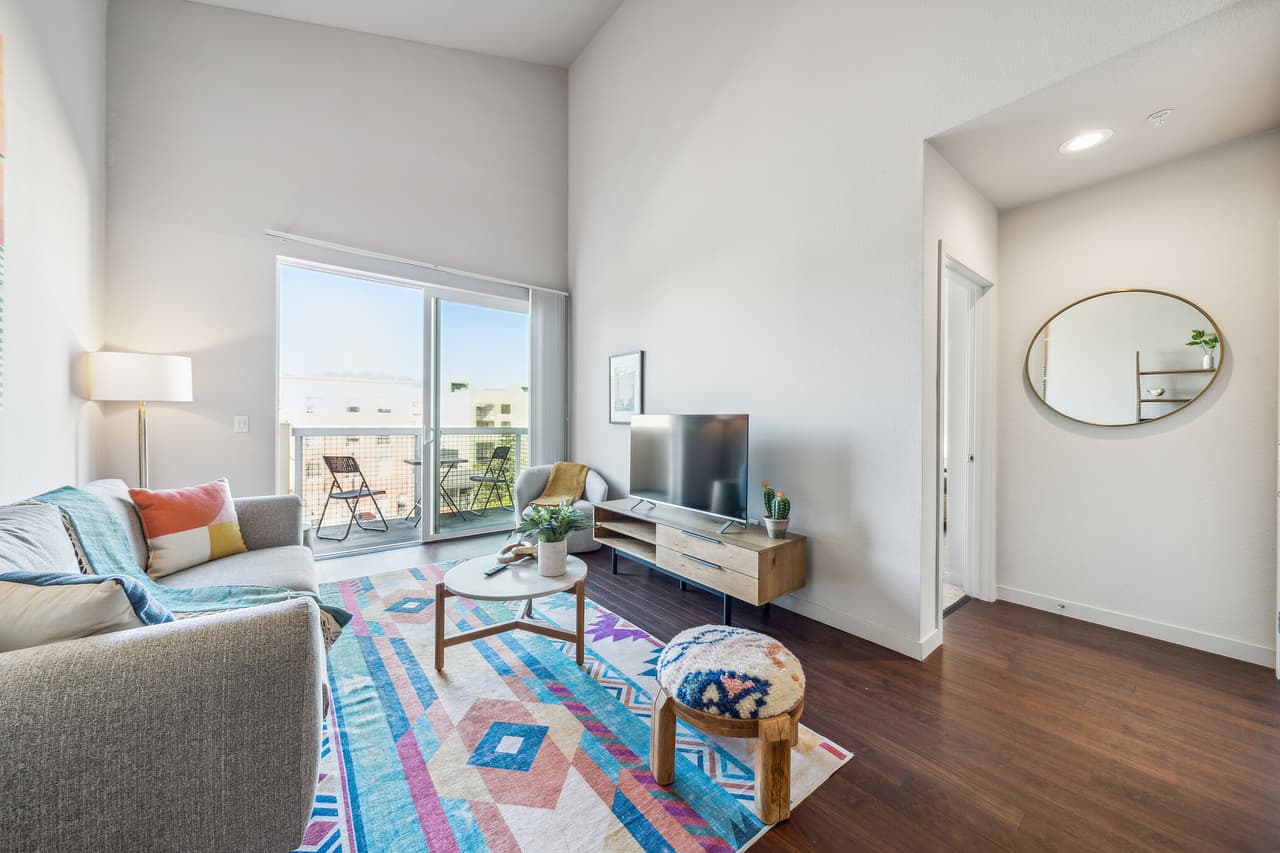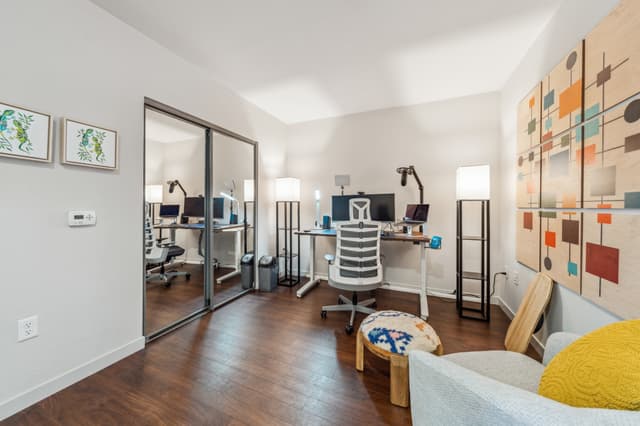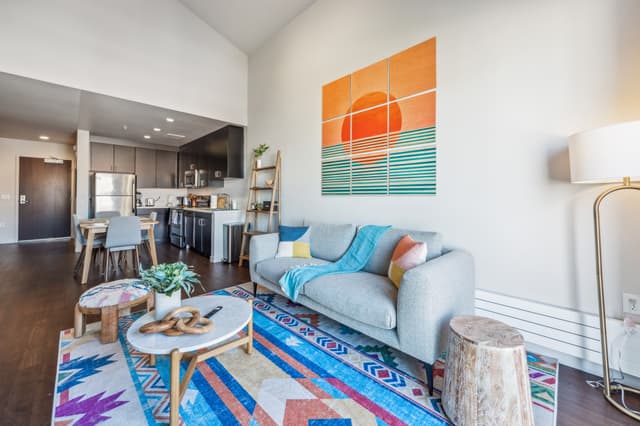 Available Now
2 people are interested in this listing
Add Dates for Prices
Min. 30 nights
Best Price
Direct
Usually Booked
This apartment is not available often. We recommend booking soon.
1 Bedroom Apartment
1600 15th Street, San Francisco, United States | ID: 11452
Furnished Apartment
Entire space
797 ft2 / 74.04 m2
1 King Bed
2 Guests
6th Floor
In the heart of The Mission District, Anyplace at Vara Apartments offers convenient and stylish community living with modern amenities from an unparalleled location. Explore designer shopping, world-class cuisine, live music, and local favorites in the vibrant and bustling neighborhood just outside your door. Meet up with friends for a drink in the clubhouse, enjoy an evening on the deck with a BBQ dinner, or wake up for an early work out in the fitness center, all without leaving the property. This fully furnished, 1 bedroom apartment is custom designed for the remote worker looking for a comfortable and inspiring environment in which to be productive. The unit includes a fully-equipped kitchen, full bathroom, king size mattress, plenty of storage, smart TV, and all utilities. Most importantly, it features a home office set up with private gigabit internet that you won't find anywhere else. Home office setup includes: - Ultra-high-speed 1 Gigabit WiFi (Webpass) - Standing desk (Uplift) - Ergonomic work chair (Uplift) - 34-inch ultra-wide monitor (Samsung) - Microphone (Blue Yeti) - Webcam (Logitech) - Computer speakers (Bose) - LED Video light - Green screen - Keyboard (Logitech) - Mouse (Logitech) - Laptop stand - TOTU 16-in-1 Triple Display USB-C 3.1 Docking Station Amenities include: - Stainless steel appliances - Hardwood floors - In-unit laundry - Dishwasher - Fitness center - Co-working space & conference rooms - Resident lounge - Bike room - On-site maintenance - Gated community - Concierge PLEASE NOTE: The laptop computer is not included in the home office setup Garage parking available upon request: → Standard vehicle $375/month → Oversized vehicle $450/month
Amenities
High-speed internet up to 1,000 Mbps
Private High-Speed Internet
You'll have access to reliable, gigabit internet (up to 1,000 Mbps) during your entire stay. The network is private to your apartment, and will not be shared. This will ensure the utmost security for your online work and the highest possible speeds.
Modern Professional Workspace
This apartment features a fully equipped workspace, unlike anything you'll find on any other housing platform. It includes all the gear you need to do your best work. Just bring your laptop and plug in. Whether you're here for business or pleasure, this setup has you covered.
1
2
3
4
5
6
7
8
9
10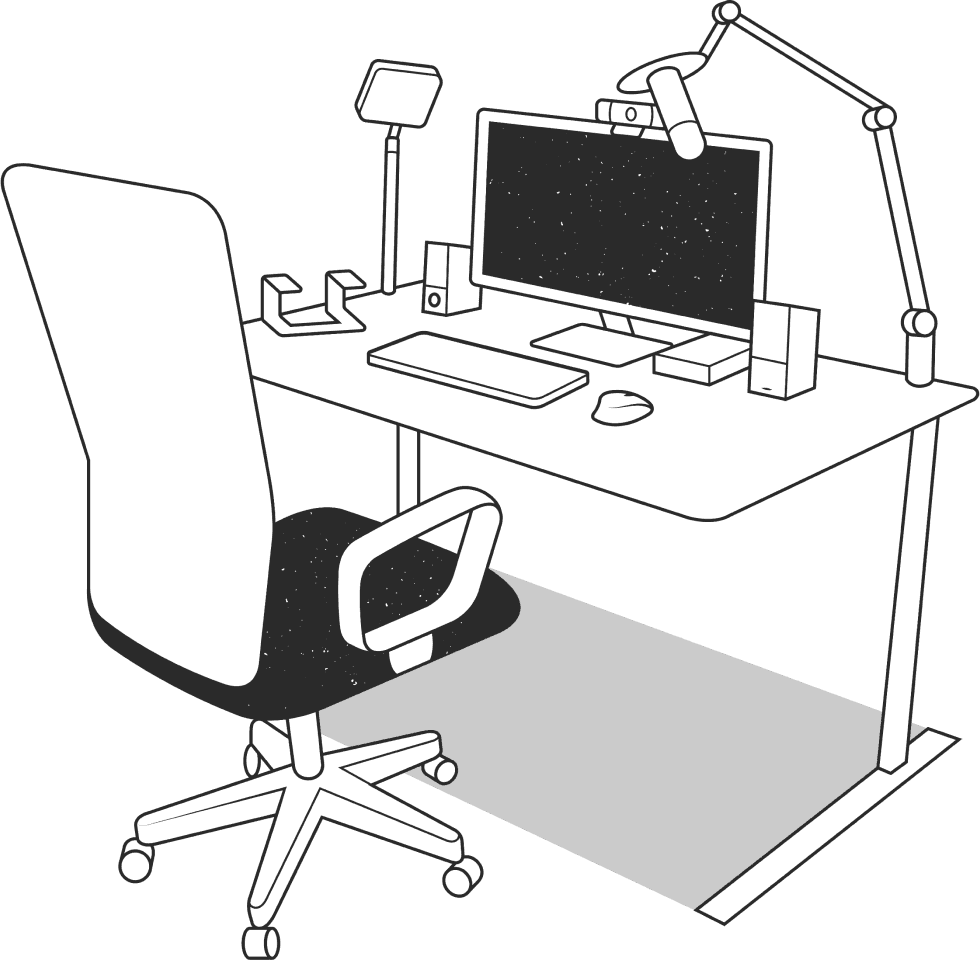 Rules
Due to local regulations, all guests may be subject to a credit and background check. Failure to complete this check or not meeting minimum requirements may result in the cancellation of the reservation. A leasing agreement must also be signed.
Anyplace

Secure
You're covered! Every booking includes free protection for your personal belongings and accidental damage. Learn More
Cancellation Policy
You will get a full refund if you cancel your reservation within 48 hours of your booking or if you cancel more than 7 days before your arrival date. Bookings are non-refundable once you have checked in.
Building Amenities at Vara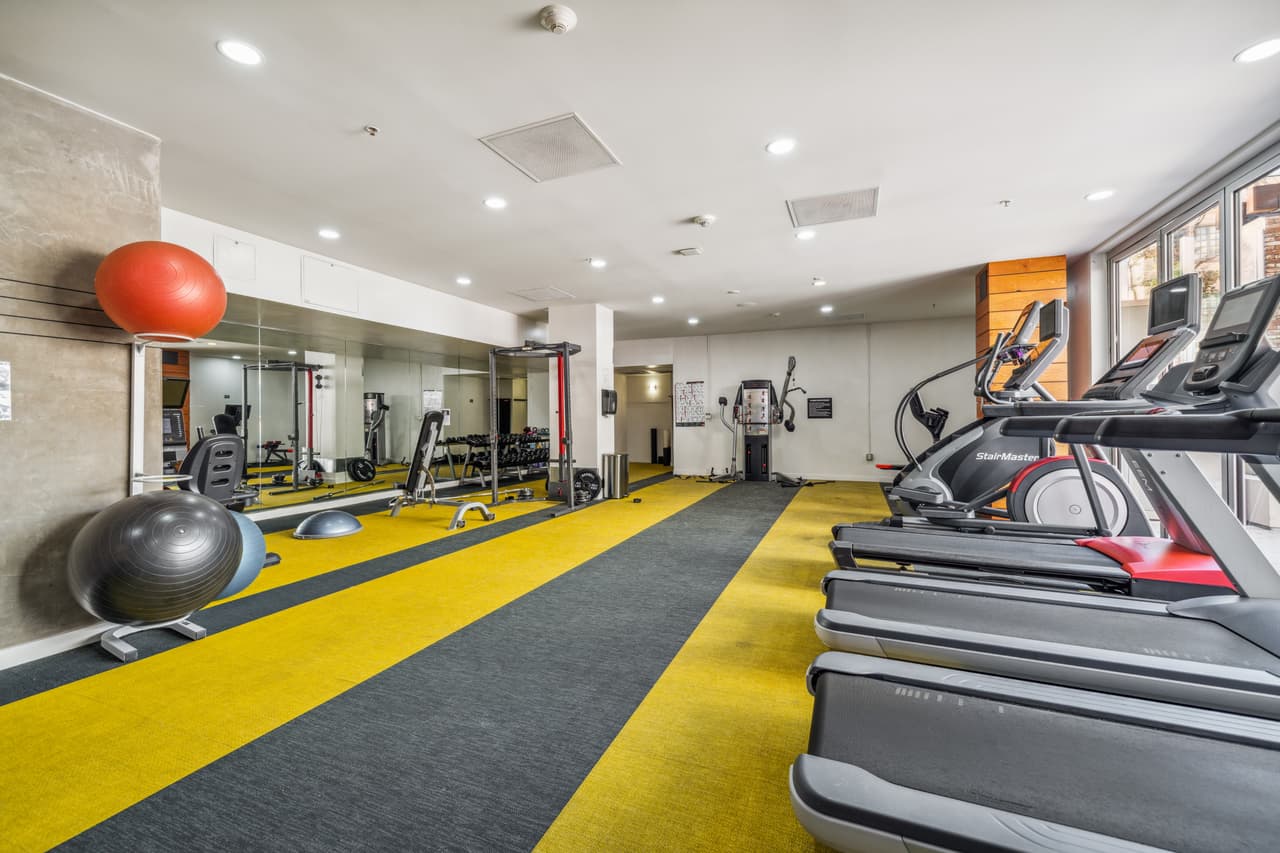 FITNESS CENTER
Feeling like working up a sweat? Hit the fitness center at Vara – it has everything you need for your cardio and weight training needs, including treadmills, ellipticals, stair masters, free weights, and more.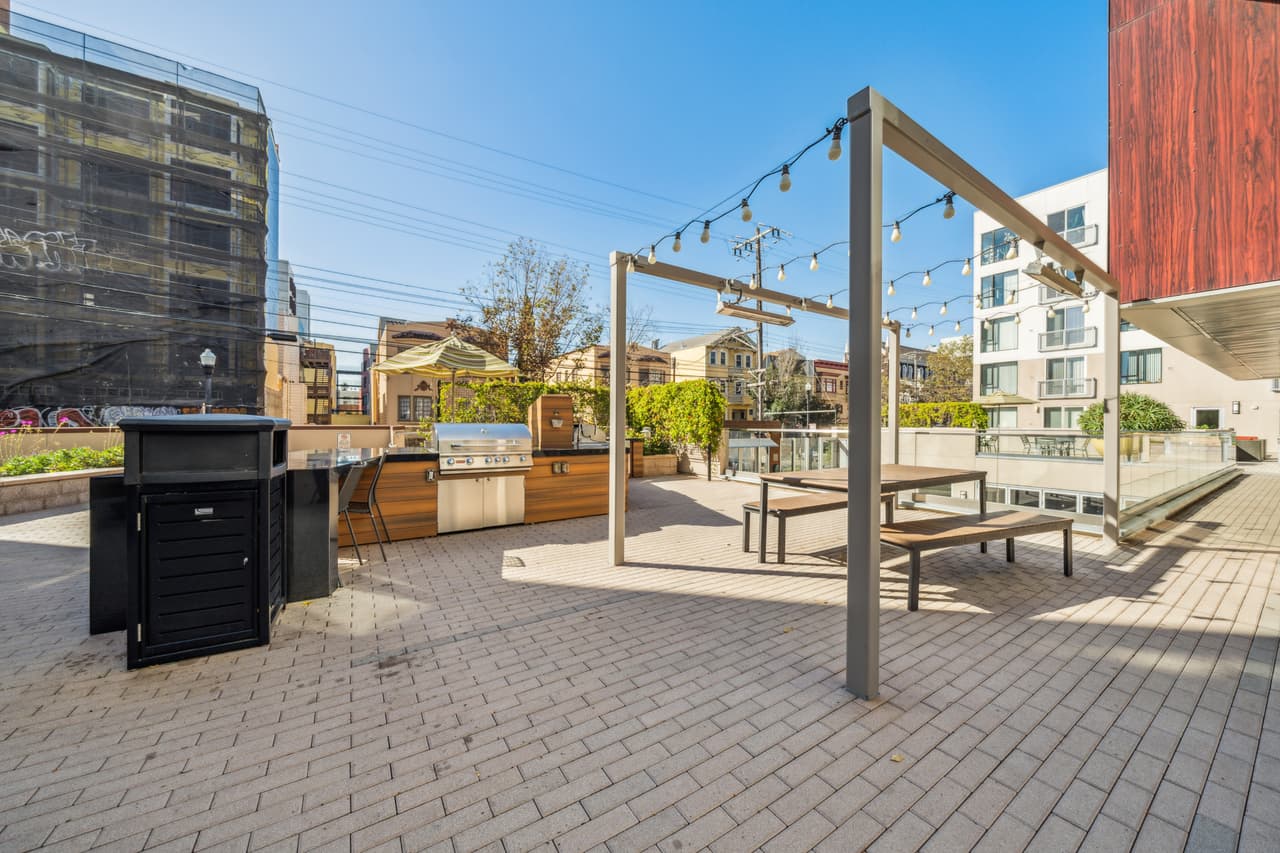 ROOF PATIO WITH BBQ GRILLS
Host your next gathering on the rooftop patio. Cook up your favorites at the community grilling station, relax at one of the many tables, and enjoy the views on the Mission.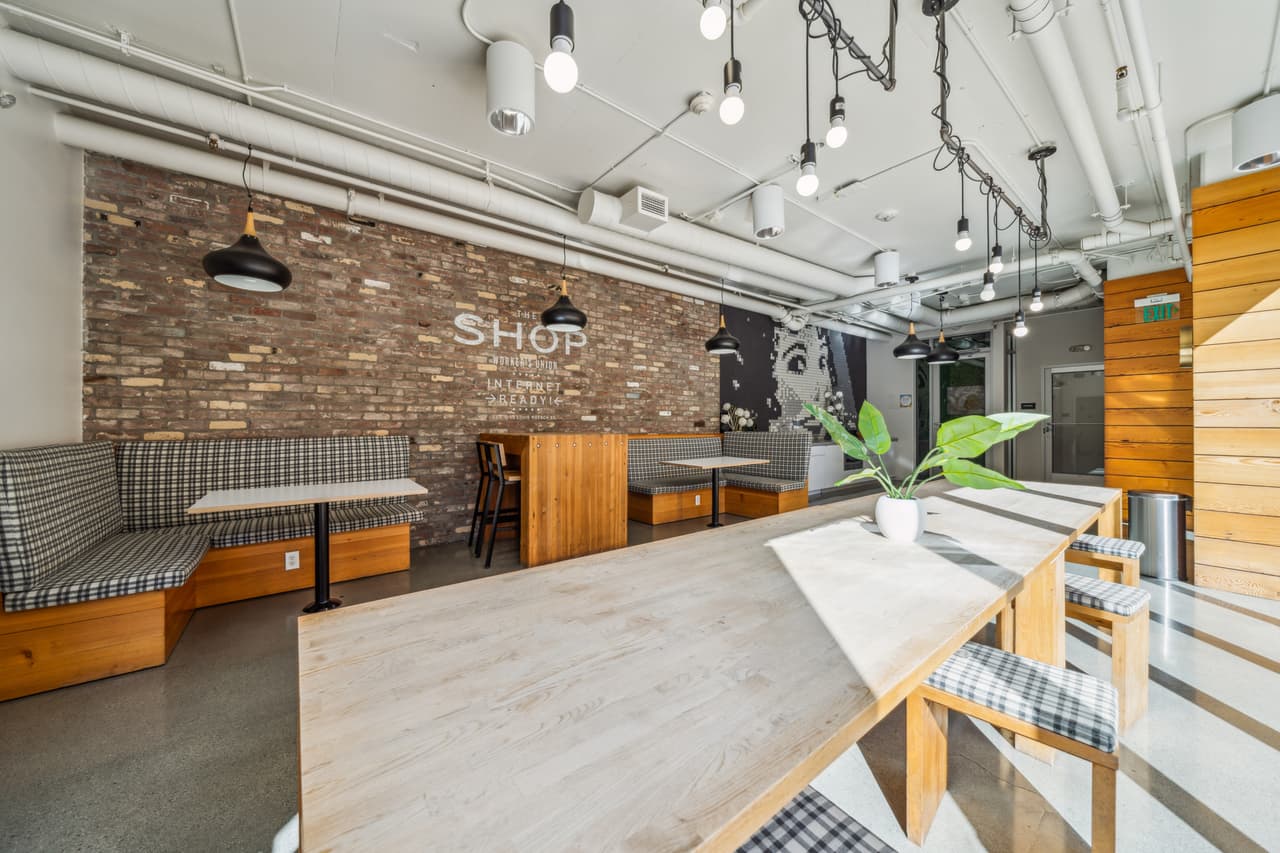 CLUBHOUSE
Meet up with friends for a drink in the clubhouse in a cozy booth, hi-top table, or at the bar. You'll find gas range stoves and a kitchen prep area, too, if you feel like making something tasty to share.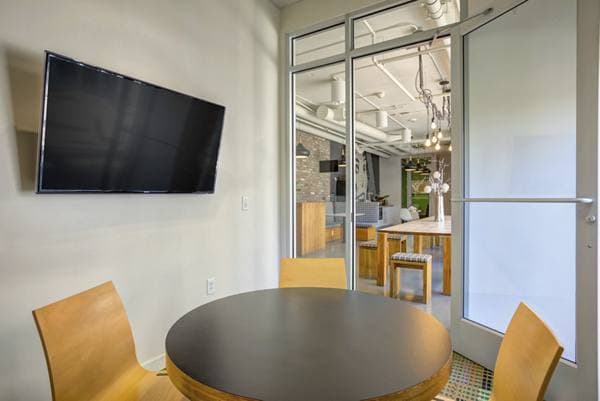 CONFERENCE ROOM
The private conference room is a great place to do some work outside of your apartment. Use the flat-screen TV and round table where you can take in-person meetings, calls, and video sessions.
Mission District
The Mission District is a vibrant and culturally rich neighborhood located in the heart of San Francisco. It's known for its colorful murals, bustling street life, and amazing food scene. The Mission is home to many excellent restaurants and bars, serving up everything from traditional Mexican cuisine to artisanal cocktails. You'll find plenty of music venues too, with live entertainment almost every night. Dolores Park, a popular gathering spot for locals, offers incredible views of the city skyline and a lively atmosphere that makes it a must-visit on the weekends.
Get Directions
J
Joseph William
May 26, 2023
The apartment was bright and clean with everything I needed. The workspace was super useful, too. Only 1 block away from Four Barrel Coffee, which was an added perk.
Overall a great stay! Communicative hosts, a clean and comfy place, and was a nice perk to have a gym in the building and easy trash pick-up! It is located in the Mission, so it's not the quietest or most quaint neighborhood of SF but you're near the BART stop, lots of busses, and a lot of awesome bars and restaurants!
great apartment, tall ceilings, an entire private office, large bathroom, and a great balcony this apartment has tons of sunlight as well!