Mission Bay 1 BR w/ Office - 11450

Superhost

4.9
50+ Reviews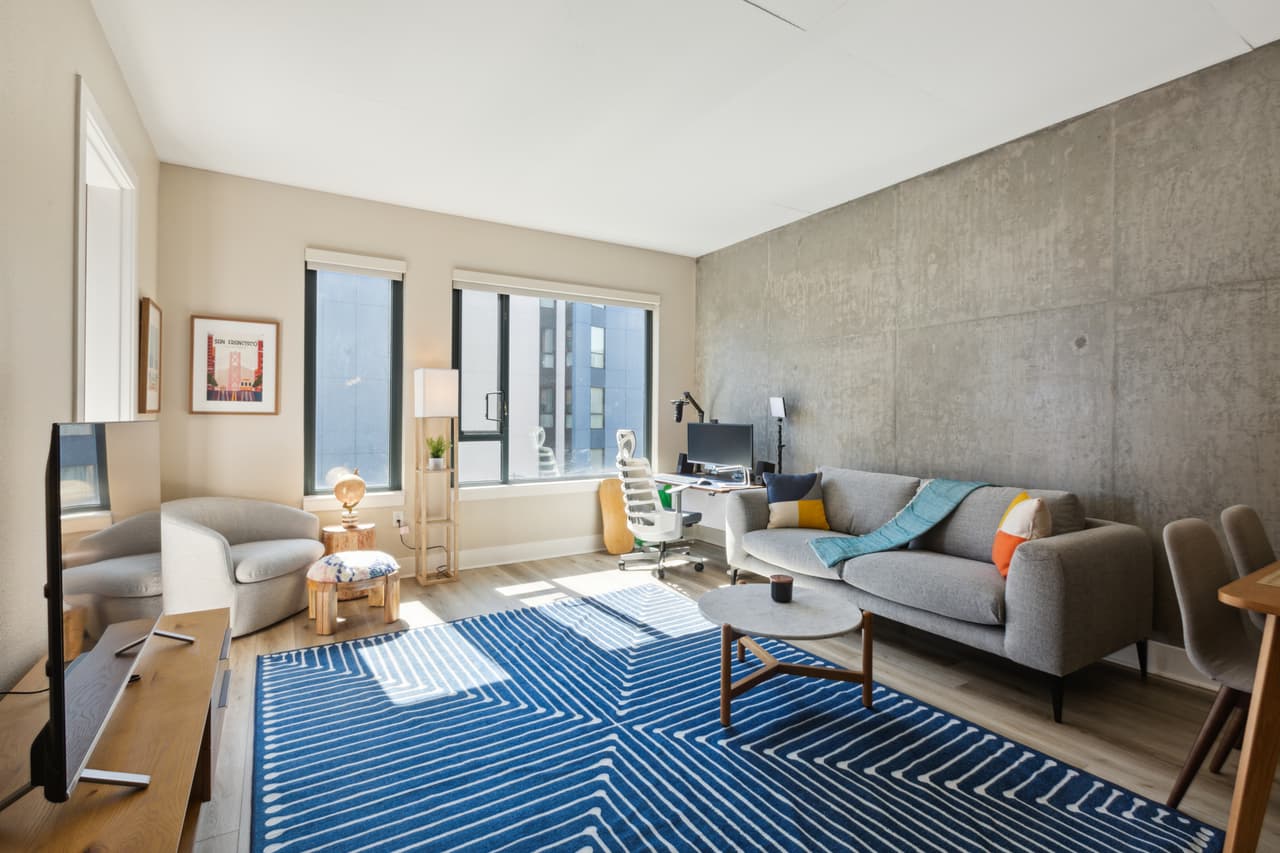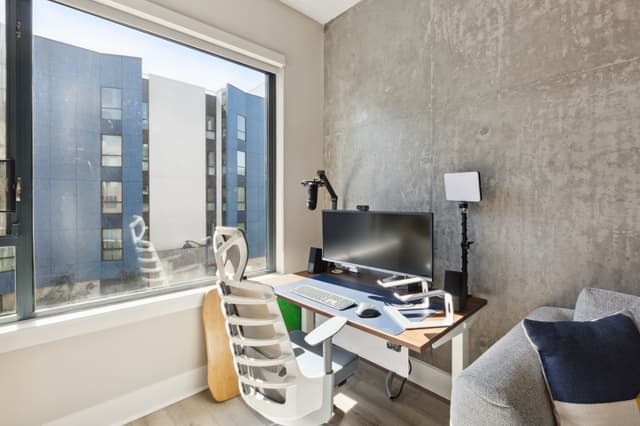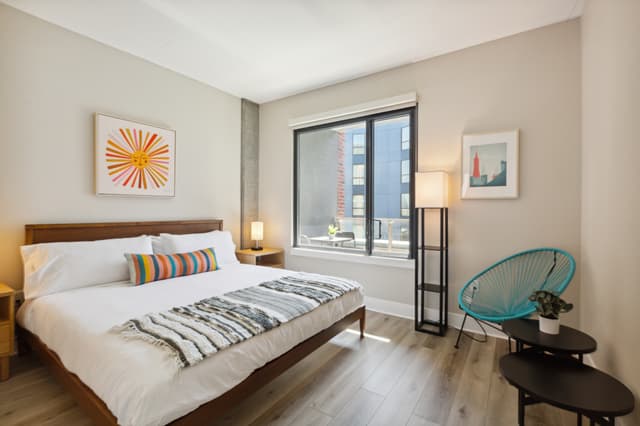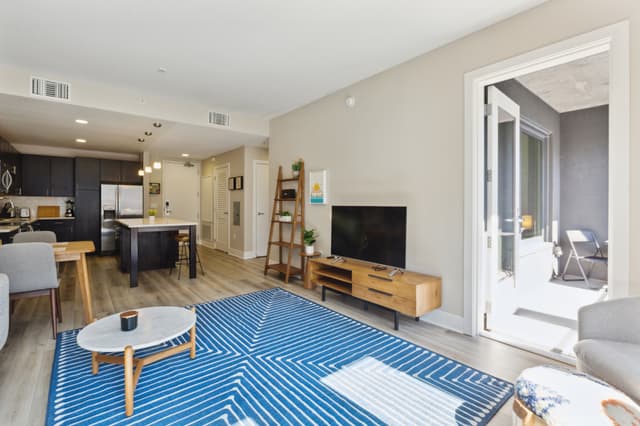 Available from April 23, 2023
Add Dates for Prices
Min. 30 nights
1 Bedroom Apartment
Furnished Apartment
Entire space
758 ft2 / 70.42 m2
1 King Bed
2 Guests
3rd Floor
185 Channel Street, San Francisco, United States | ID: 11450
Experience the ultimate in comfort, style, and convenience in the heart of Mission Bay. With modern amenities and tastefully furnished interiors, Anyplace Select at Channel Mission Bay provides all you need to live and work from home in San Francisco's most up-and-coming neighborhood. Just South of China Basin and Oracle Park, the trendy and rapidly expanding residential area is a stone's throw from SoMa, Union Square, and the financial district. This fully furnished, 1 bedroom apartment is custom designed for the remote worker looking for a comfortable and inspiring environment in which to be productive. The unit includes a fully equipped kitchen, full bathroom, king size mattress, plenty of storage, smart TV, and all utilities. Most importantly, it features a full home office set up that you won't find anywhere else. Home office setup includes: - Ultra-high-speed 1 Gigabit WiFi (Webpass) - Standing desk (Uplift) - Ergonomic work chair (Uplift) - 34-inch ultra-wide monitor (Samsung) - Microphone (Blue Yeti) - Webcam (Logitech) - Computer speakers (Bose) - LED Video light - Green screen - Keyboard (Logitech) - Mouse (Logitech) - Laptop stand - TOTU 16-in-1 Triple Display USB-C 3.1 Docking Station Amenities include: - Stainless steel appliances - Hardwood floors - Walk-in closet - In-unit laundry - Private balcony - Dishwasher - Air Conditioning - Fitness center - Business center & conference rooms - Heated outdoor pool - Grilling area - Gaming courtyard - Entertainment lounge PLEASE NOTE: The laptop computer is not included in the home office setup Secure garage parking available upon request (based on availability) → Resident parking starting at $360/month → Guest parking $25 for 24hrs Storage is available for $130/month
Amenities
Ultra High-Speed Internet up to 1000 Mbps
Rules
Due to local regulations, all guests may be subject to a credit and background check. Failure to complete this check or not meeting minimum requirements may result in the cancellation of the reservation. A leasing agreement must also be signed.
Cancellation Policy
You will get a full refund if you cancel your reservation within 48 hours of your booking or if you cancel more than 7 days before your arrival date. Bookings are non-refundable once you have checked in.
Location
0.24 miles to Umami Burger
0.25 miles to Public House
0.15 miles to Philz Coffee
What a beautiful room, area and overall stay it was! The amenities (gym, pool, hot tub etc.) were right there, therefore everything I needed! A very nice and neat community grocery store was also just beneath, along with a bunch of cafes and restaurants. The location couldn't be any better. Overall I can HIGHLY recommend staying here for a long time! You won't regret it. The overall process that Anyplace provided was also EXCELLENT! Thank you so much April and Samantha!
Reviews

4.9
50+ Reviews
Chelsea 1 BR w/ Office by Anyplace - 11436
November 2022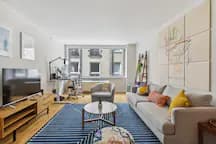 "The stay met our expecatations. The appartment was as described. The appartment was functional and clean. It did fit our needs well. Also Communication and check-in with the host was very smooth. Only minor consideration was the ongoing renovation in the building's first floor. Still we are happy to stay at Anyplace again if in need for longer term stay. Highly recommended."
SoMa 1 BR w/ Office by Anyplace - 10489
November 2022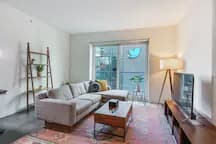 "Great apartment - modern, comfortable, high quality!"
SoMa Studio w/ Office by Anyplace - 10765
October 2022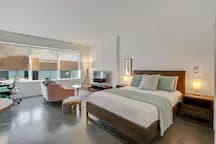 Christoph, Vienna, Austria
"A great place to stay and work for 1 month."