Mission Bay 1 BR w/ Office - 11450

Superhost

4.9
100+ Reviews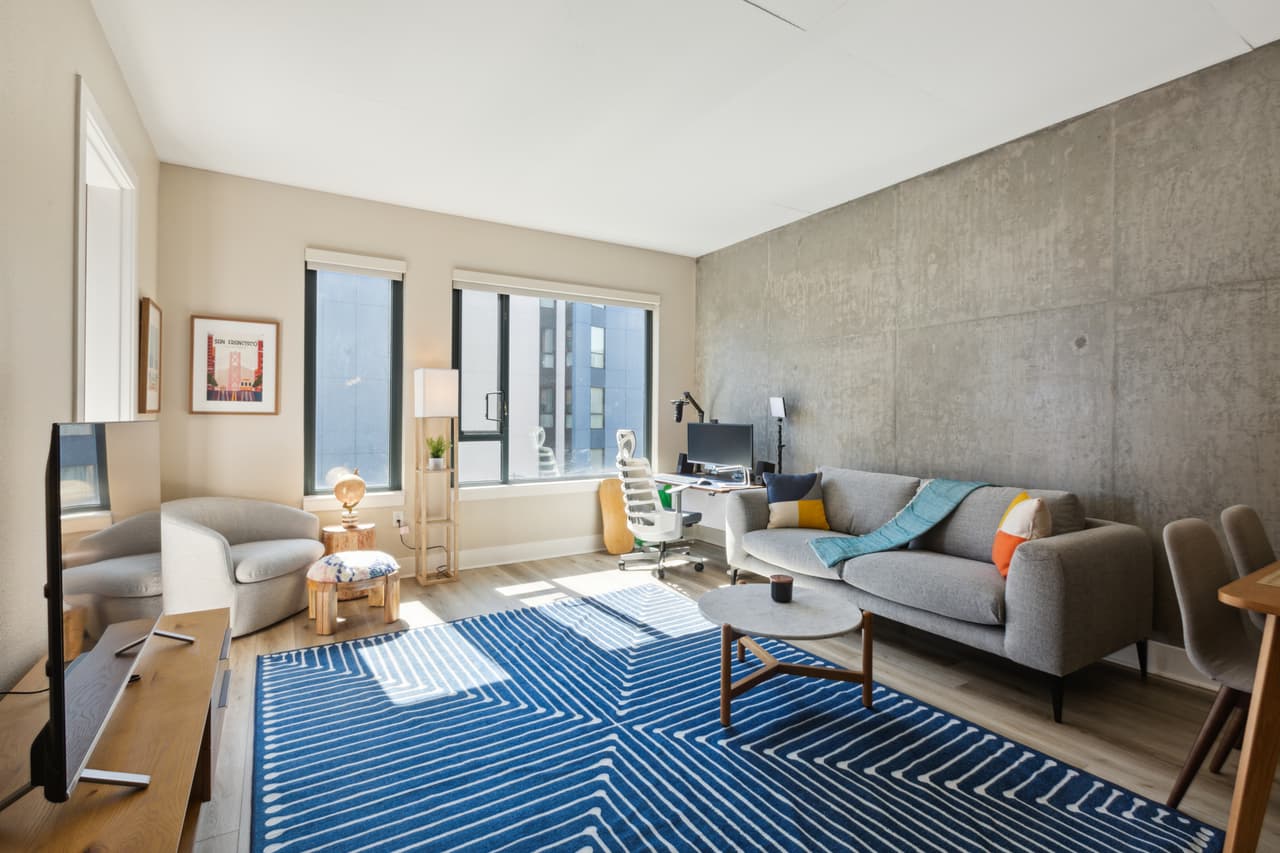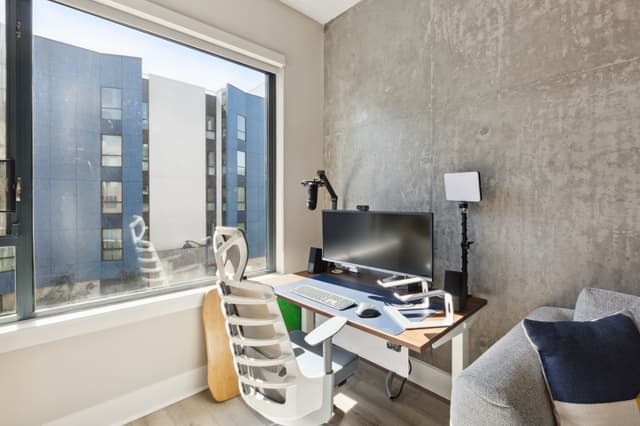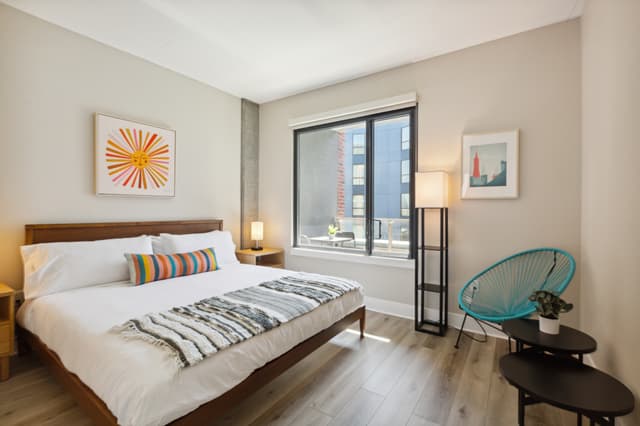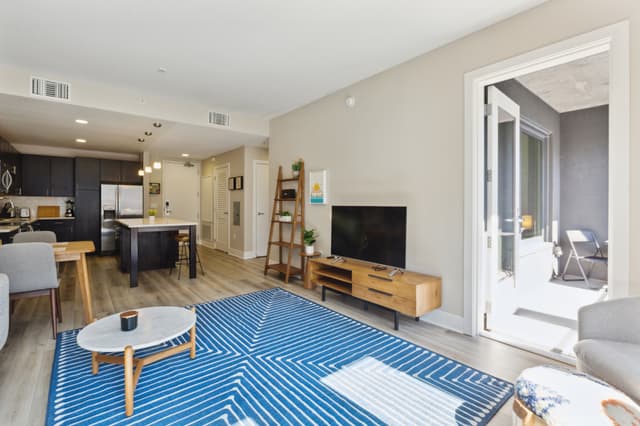 Available Now
1 other person is interested in this listing
Add Dates for Prices
Min. 30 nights
Best Price
Direct
1 Bedroom Apartment
Furnished Apartment
Entire space
758 ft2 / 70.42 m2
1 King Bed
2 Guests
3rd Floor
185 Channel Street, San Francisco, United States | ID: 11450
Experience the ultimate in comfort, style, and convenience in the heart of Mission Bay. With modern amenities and tastefully furnished interiors, Anyplace at Channel Mission Bay provides all you need to live and work from home in San Francisco's most up-and-coming neighborhood. Just South of China Basin and Oracle Park, the trendy and rapidly expanding residential area is a stone's throw from SoMa, Union Square, and the financial district. This fully furnished, 1 bedroom apartment is custom designed for the remote worker looking for a comfortable and inspiring environment in which to be productive. The unit includes a fully equipped kitchen, full bathroom, king size mattress, plenty of storage, smart TV, and all utilities. Most importantly, it features a home office set up with private gigabit internet that you won't find anywhere else. Home office setup includes: - Ultra-high-speed 1 Gigabit WiFi (Webpass) - Standing desk (Uplift) - Ergonomic work chair (Uplift) - 34-inch ultra-wide monitor (Samsung) - Microphone (Blue Yeti) - Webcam (Logitech) - Computer speakers (Bose) - LED Video light - Green screen - Keyboard (Logitech) - Mouse (Logitech) - Laptop stand - TOTU 16-in-1 Triple Display USB-C 3.1 Docking Station Amenities include: - Stainless steel appliances - Hardwood floors - Walk-in closet - In-unit laundry - Private balcony - Dishwasher - Air Conditioning - Tri-level fitness center - Business center & conference rooms - Heated outdoor pool - Grilling area - Gaming courtyard & outdoor lounge - Outdoor TRX Fitness Area - Entertainment lounge PLEASE NOTE: The laptop computer is not included in the home office setup Secure garage parking available upon request (based on availability) → Resident parking starting at $370/month → Guest parking $25 for 24hrs Storage is available for $130/month
Amenities
High-speed internet up to 1,000 Mbps
Private High-Speed Internet
You'll have access to reliable, gigabit internet (up to 1,000 Mbps) during your entire stay. The network is private to your apartment, and will not be shared. This will ensure the utmost security for your online work and the highest possible speeds.
Modern Professional Workspace
This apartment features a fully equipped workspace, unlike anything you'll find on any other housing platform. It includes all the gear you need to do your best work. Just bring your laptop and plug in. Whether you're here for business or pleasure, this setup has you covered.
1
2
3
4
5
6
7
8
9
10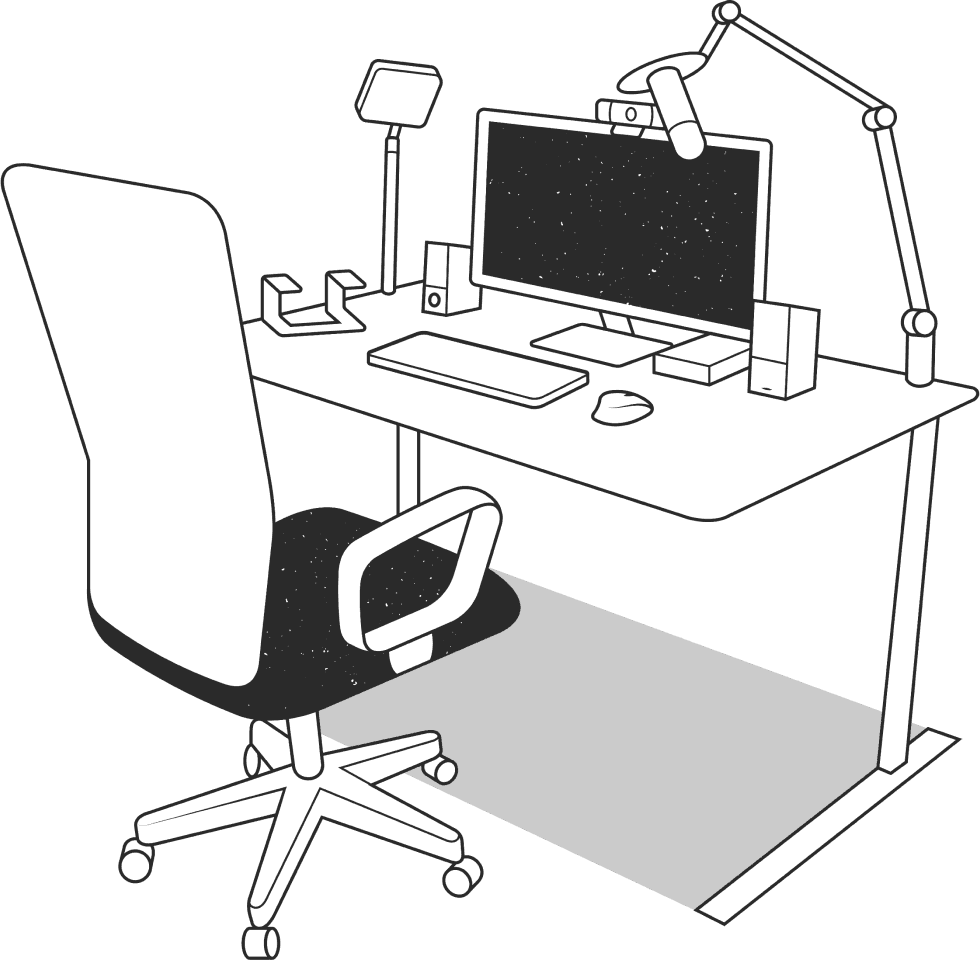 Rules
Due to local regulations, all guests may be subject to a credit and background check. Failure to complete this check or not meeting minimum requirements may result in the cancellation of the reservation. A leasing agreement must also be signed.
Anyplace

Secure
You're covered! Every booking includes free protection for your personal belongings and accidental damage. Learn More
Cancellation Policy
You will get a full refund if you cancel your reservation within 48 hours of your booking or if you cancel more than 7 days before your arrival date. Bookings are non-refundable once you have checked in.
Building Amenities at Channel Mission Bay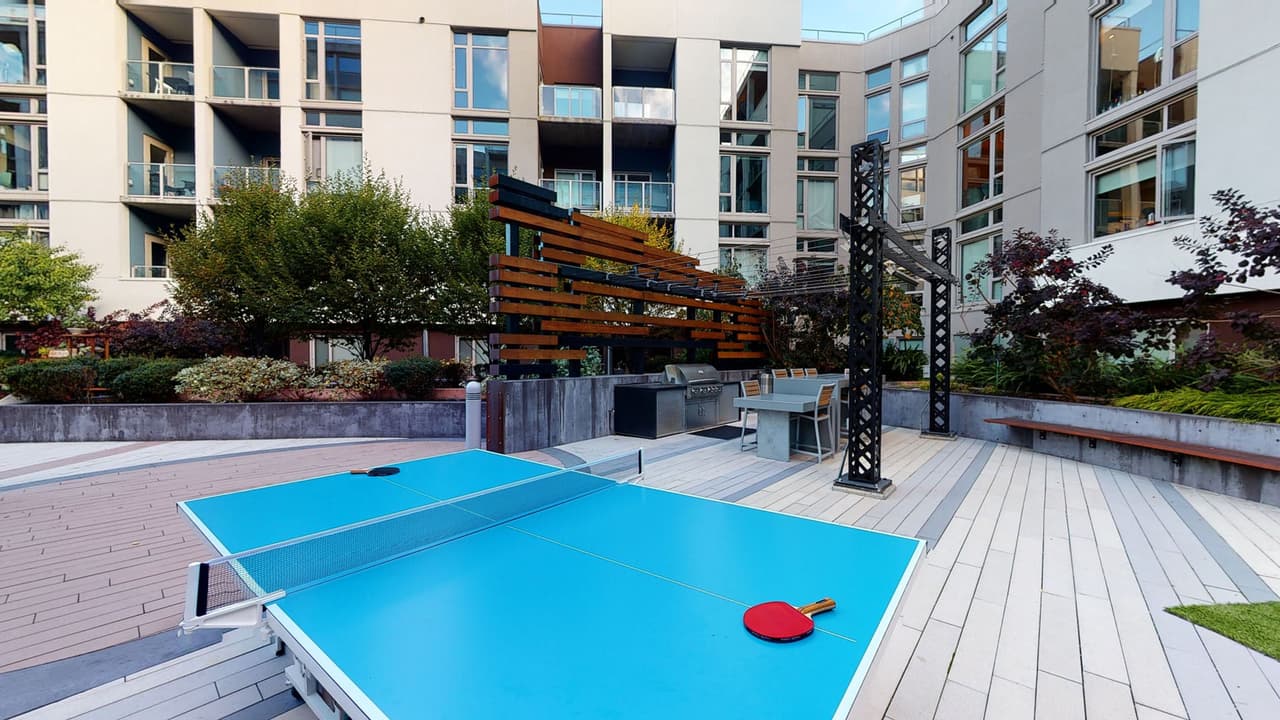 DUELING COURTYARDS
Enjoy two courtyards at Channel Mission Bay that feature ping pong, cornhole, barbecue grills, and lounge areas with fire pits. It's a great place to spend an afternoon or evening with friends all year round.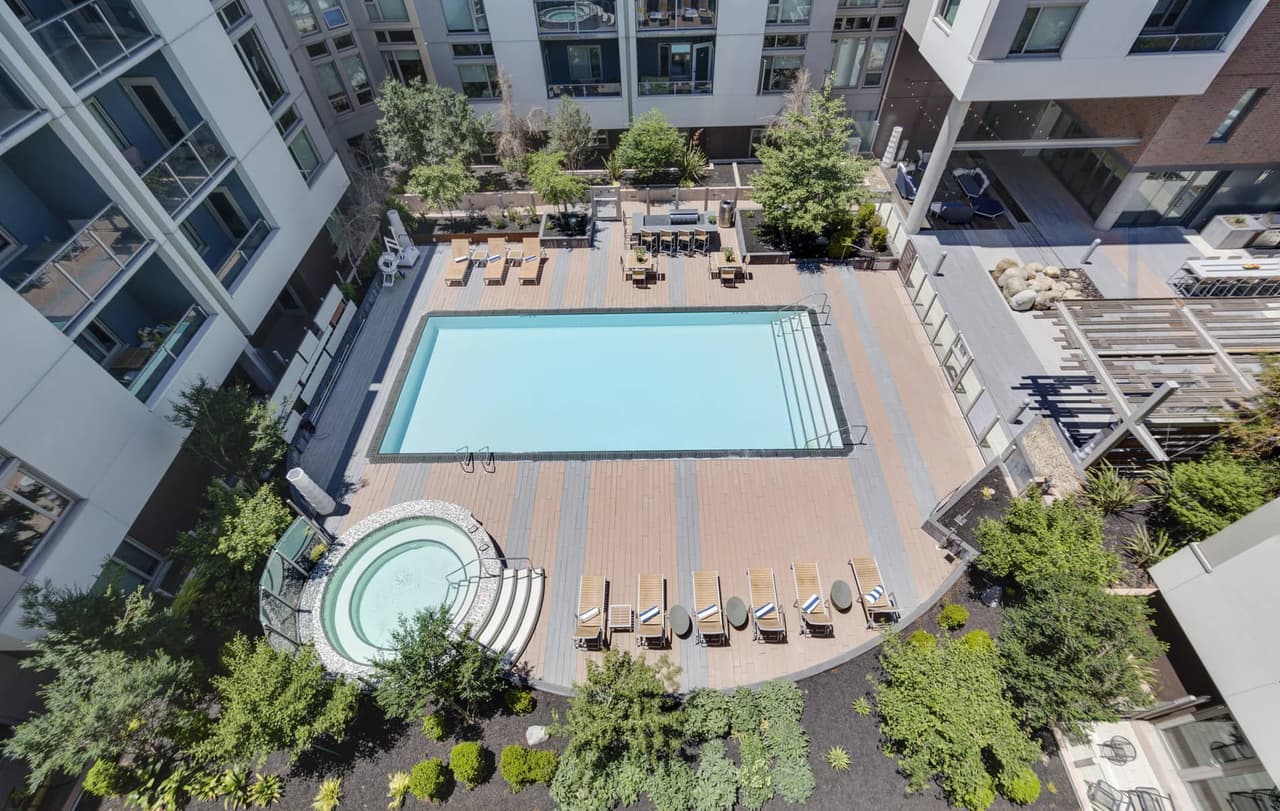 OUTDOOR HEATED POOL
Swim a few laps in the outdoor heated pool or dip in the jacuzzi for a relaxation session. Or soak up the sun on one of the many reclining lounge chairs.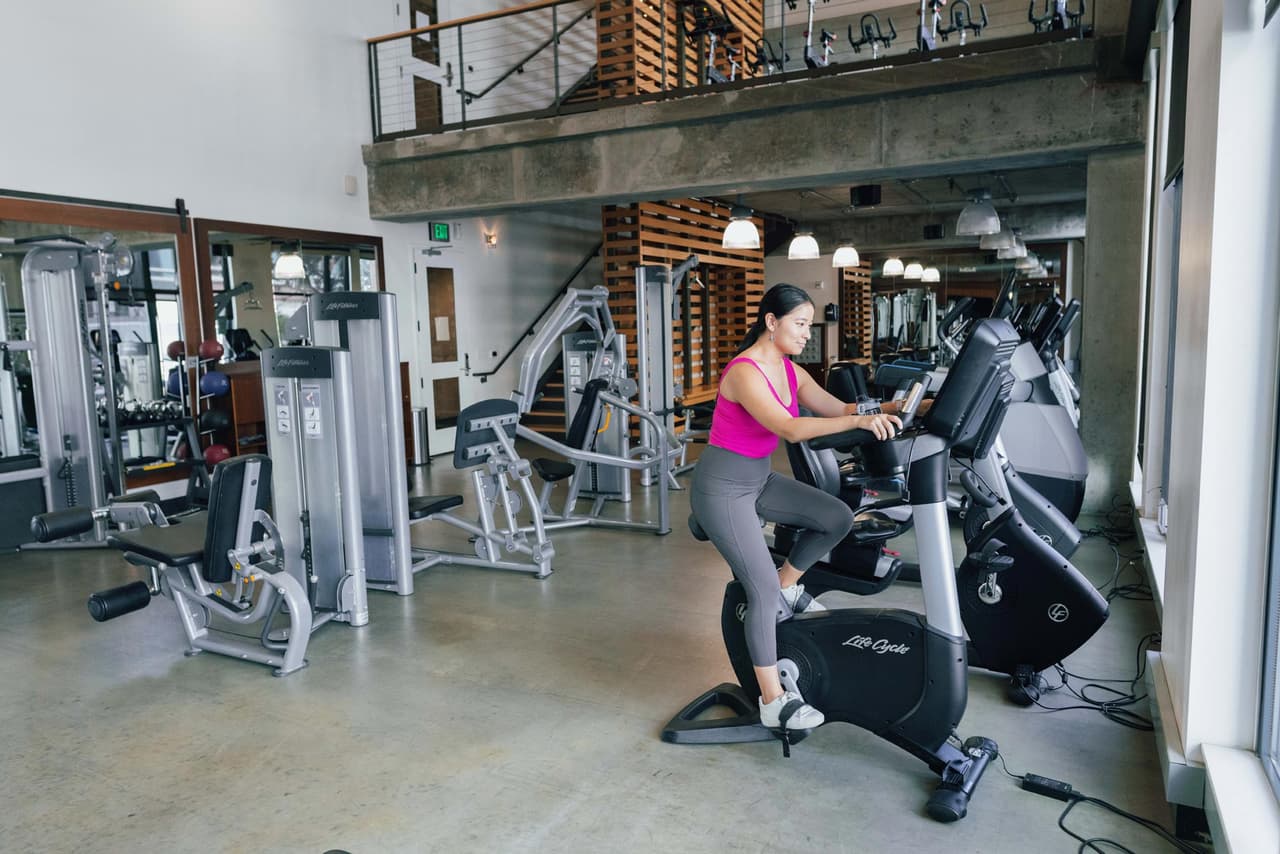 TRI-LEVEL FITNESS CENTER
This fitness center has everything you need for a killer workout—and more. It's outfitted with state-of-the-art cardio and weightlifting equipment and is sure to become a regular part of your routine while living here.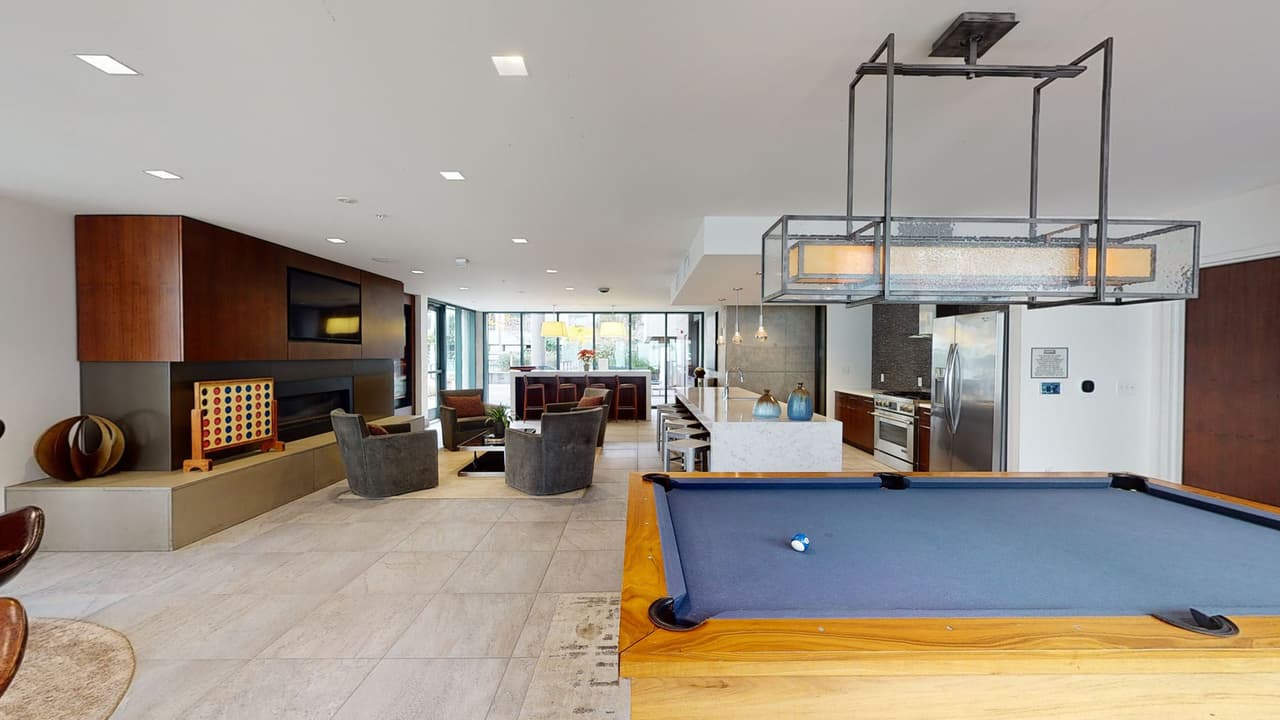 RESIDENT LOUNGE
Take advantage of the exquisitely built resident lounge with contemporary accents, a fireplace, a pool table, a gourmet kitchen, and plenty of places to sit and unwind. There's a smaller, intimate zone to hang out, too—the Connect Lounge.
Mission Bay
Mission Bay is a modern neighborhood located in the southeastern part of San Francisco. It was once an industrial region of the city but has undergone significant redevelopment since the late 1990s, resulting in a thriving community. The views are spectacular, with the San Francisco Bay just to the east of the neighborhood. The area is home to several notable institutions, including the University of California San Francisco Medical Center and AT&T Park, where the San Francisco Giants play. Mission Bay also offers a variety of shopping, dining, and entertainment options, making it a popular destination for both residents and visitors.
Get Directions
The apartment was wonderful - specious, well furniture, great working space, quiet, and really close to the pool and jacuzzi. Actually, we've got an upgrade, so the apartment was in the same building, with the same features, but the apartment itself was bigger than we rented.
I booked this place for my parents who are visiting from abroad and they liked it very much. Home was very spacey. Kitchen equipment and furniture was brand new. Kitchen was fully packed with coffee and tea. Work from home setup was high quality. Amenities were good and mostly available. April from anyplace was very friendly and responsive. Mission bay location is great if you would like to hang out like a local. Reveille coffee and Casey's pizza are perfect local spots. Although it is a bit pricey, it worth it. I prefer to stay in a place like this instead of a hotel.
What a beautiful room, area and overall stay it was! The amenities (gym, pool, hot tub etc.) were right there, therefore everything I needed! A very nice and neat community grocery store was also just beneath, along with a bunch of cafes and restaurants. The location couldn't be any better. Overall I can HIGHLY recommend staying here for a long time! You won't regret it. The overall process that Anyplace provided was also EXCELLENT! Thank you so much April and Samantha!