Nob Hill Studio w/ Office - 11444

Superhost

4.9
50+ Reviews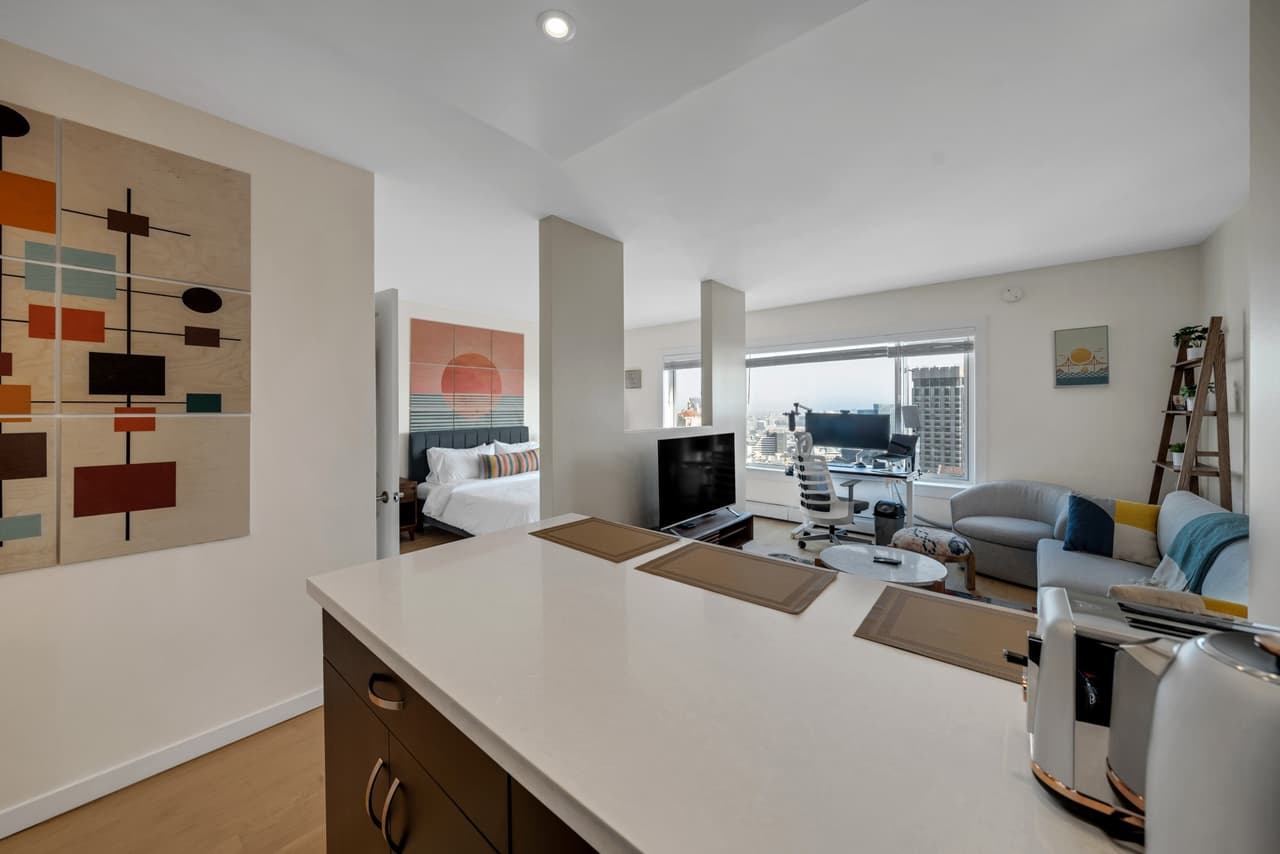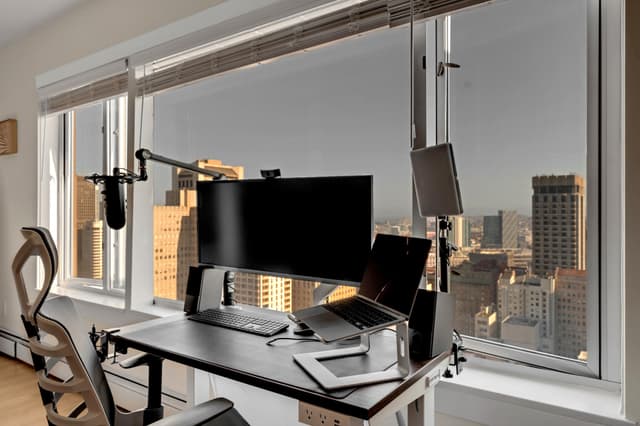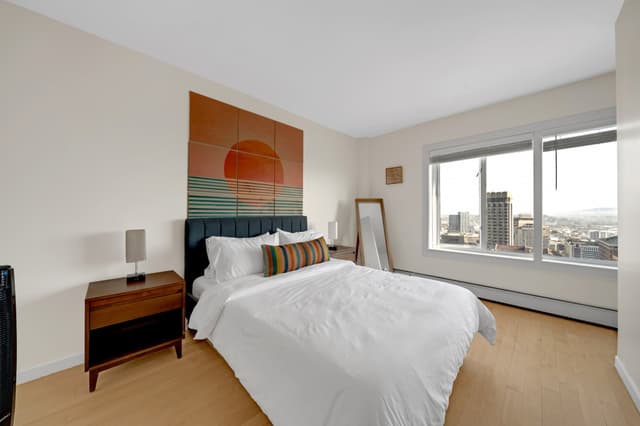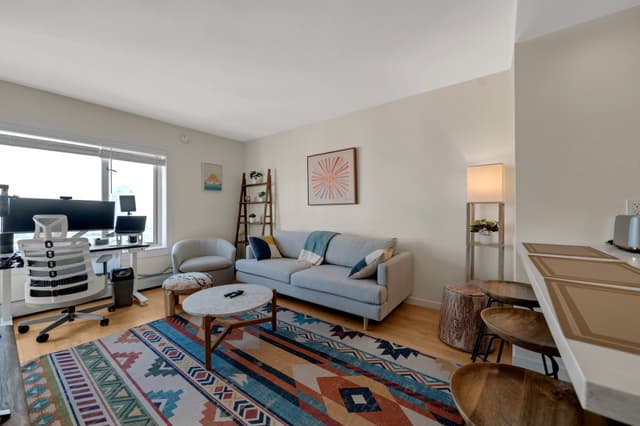 Available from April 19, 2023
Add Dates for Prices
Min. 30 nights
Best Price
Direct
Studio Apartment
Furnished Apartment
Entire space
550 ft2 / 51.1 m2
1 Queen Bed
2 Guests
19th Floor
899 Pine Street, San Francisco, United States | ID: 11444
Enjoy upscale living with sweeping views in the historic San Francisco neighborhood of Nob Hill. Anyplace Select at The Pinnacle offers open-plan, stylish interiors with a contemporary design, featuring hardwood flooring, stainless steel appliances, and plenty of closet space. Take in the breathtaking, panoramic views from the sunny rooftop lounge, get in a workout at the state-of-the-art fitness center, or unwind in the resident lounge using the high speed WiFi. This fully furnished, studio apartment is custom tailored for the remote worker looking for a comfortable and inspiring environment in which to be productive. Along with stunning views of the city and surrounding hills, the unit includes a fully-equipped kitchen, full bathroom, queen size mattress, plenty of closet space, smart TV, and all utilities. Most importantly, it features a home office set up with private gigabit internet that you won't find anywhere else. Home office setup includes: - Ultra-high-speed 1 Gigabit WiFi (Xfinity) - Standing desk (Uplift) - Ergonomic work chair (Uplift) - 34-inch ultra-wide monitor (Samsung) - Microphone (Blue Yeti) - Webcam (Logitech) - Computer speakers (Bose) - LED Video light - Green screen - Keyboard (Logitech) - Mouse (Logitech) - Laptop stand - TOTU 16-in-1 Triple Display USB-C 3.1 Docking Station Amenities include: - Stocked kitchen with breakfast bar - Dishwasher - Carpeted bedrooms - In-unit laundry - Resident lounge - Fitness center - Sauna - Rooftop lounge with outdoor seating - 24hr Doorman - Paid parking upon request (based on availability) - EV vehicle rental & charging available PLEASE NOTE: The laptop computer is not included in the home office setup
Amenities
Ultra High-Speed Internet up to 1000 Mbps
Private High-Speed Internet
You'll have access to reliable, gigabit internet (up to 1,000 Mbps) during your entire stay. The network is private to your apartment, and will not be shared. This will ensure the utmost security for your online work and the highest possible speeds.
Rules
Due to local regulations, all guests may be subject to a credit and background check. Failure to complete this check or not meeting minimum requirements may result in the cancellation of the reservation. A leasing agreement must also be signed.
Anyplace

Secure
You're covered! Every booking includes free protection for your personal belongings and accidental damage.
Cancellation Policy
You will get a full refund if you cancel your reservation within 48 hours of your booking or if you cancel more than 7 days before your arrival date. Bookings are non-refundable once you have checked in.
Location
Nob Hill is a neighborhood built for those with a finer taste in life, so it's no surprise that it was once the site of the mansions which were home to the biggest railroad tycoons. There is a gorgeous park in Nob Hill, and Grace Cathedral, a huge Gothic church. You'll also find some of the city's poshest hotels, shops and restaurants in Nob Hill.
Get Directions
0.12 miles to Charisma Crafts
0.16 miles to Tunnel Top Lounge and Bar
0.12 miles to Fairmont San Francisco
0.19 miles to Market Mayflower & Deli
0.05 miles to Bush Market
The apartment, building, and view were amazing! This apartment is on the top floor and right near the entrance to the rooftop deck. The furnishings, amenities, and especially the workstation make this the perfect spot for working from home or just relaxing! The neighborhood is nice and convenient to restaurants and shops within walking distance. There is a trolley stop nearby as well. I highly recommend this location!