Gaslamp Loft w/ Office - 10496

Superhost

4.9
50+ Reviews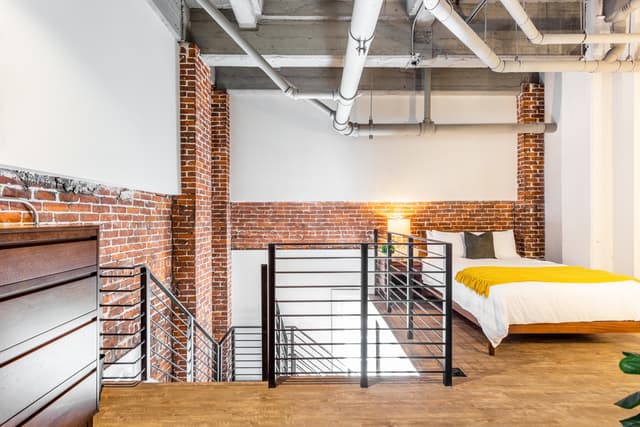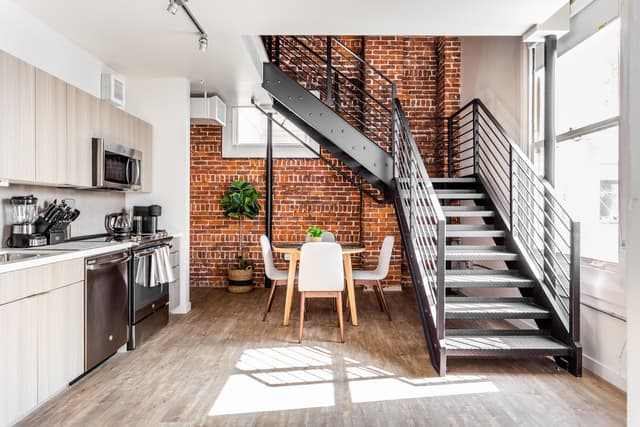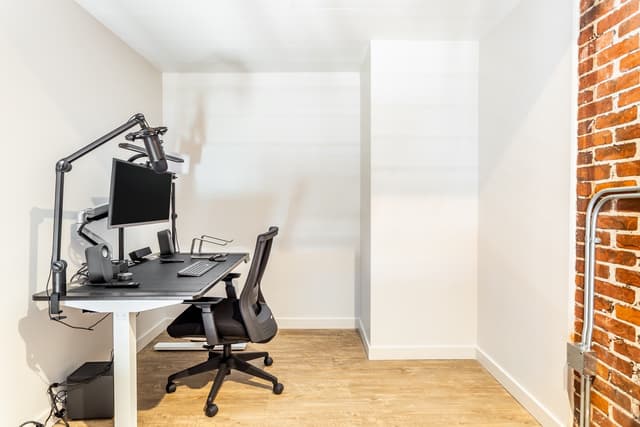 Available from April 2, 2023
5 people are interested in this listing
Add Dates for Prices
Min. 31 nights
Best Price
Direct
Loft Apartment
Furnished Apartment
Entire space
814 ft2 / 75.62 m2
1 Queen Bed
2 Guests
12th Floor
625 Broadway, San Diego, CA 92101, USA | ID: 10496
Stay at a San Diego Icon. The Spreckels Building is one of San Diego's original tall buildings, towering over downtown for nearly a century. The apartments at 625 Broadway offer a unique aesthetic, with original pane windows, exposed concrete, and period details, all in one of downtown's most central, connected, and walkable locations. 625 Broadway puts you at the very heart of San Diego, with the best of Downtown, the Gaslamp, Ballpark, and East Village just steps from your door. Every day is a new adventure, every direction a new discovery. This fully furnished apartment features a fully-equipped kitchen, full bathroom, Nespresso coffee machine, plenty of storage, in-unit laundry, smart TV, and all utilities. Most importantly, it features a home office set up with private gigabit internet that you won't find anywhere else. Home office setup includes: - Ultra-high-speed 1 Gigabit WiFi (Webpass) - Standing desk (Autonomous) - Work chair (Autonomous) - 34-inch ultra-wide monitor (Samsung) - Microphone (Blue Yeti) - Webcam (Logitech) - Computer speakers (Logitech) - Monitor light - Green screen - Keyboard (Logitech) - Mouse (Logitech) - Laptop stand - TOTU 16-in-1 Triple Display USB-C 3.1 Docking Station Amenities include: - Washer and dryer ensuite - Coffee maker - Stocked kitchen - Dishwasher - Business Center and Co-Op Workspace - State-of-the-art fitness studio - Yoga studio with natural sky lighting - Community lounge areas with TVs, pool table, and shuffleboard - Parking garage (1 space included) **Guests should be aware that this iconic building has a nightclub on the first floor, which can be noisy and disruptive on weekend nights** PLEASE NOTE: *Stays at this apartment must be for 31 nights or more* The laptop computer is not included in the home office setup Parking garage is adjacent with direct access to the building (key passes issued at check-in) One parking spot is included Due to the placement of the external A/C, guests may experience noise while the living room window is open, as well as a partial view obstruction.
Amenities
High-speed internet up to 1,000 Mbps
Private High-Speed Internet
You'll have access to reliable, gigabit internet (up to 1,000 Mbps) during your entire stay. The network is private to your apartment, and will not be shared. This will ensure the utmost security for your online work and the highest possible speeds.
Modern Professional Workspace
This apartment features a fully equipped workspace, unlike anything you'll find on any other housing platform. It includes all the gear you need to do your best work. Just bring your laptop and plug in. Whether you're here for business or pleasure, this setup has you covered.
1
2
3
4
5
6
7
8
9
10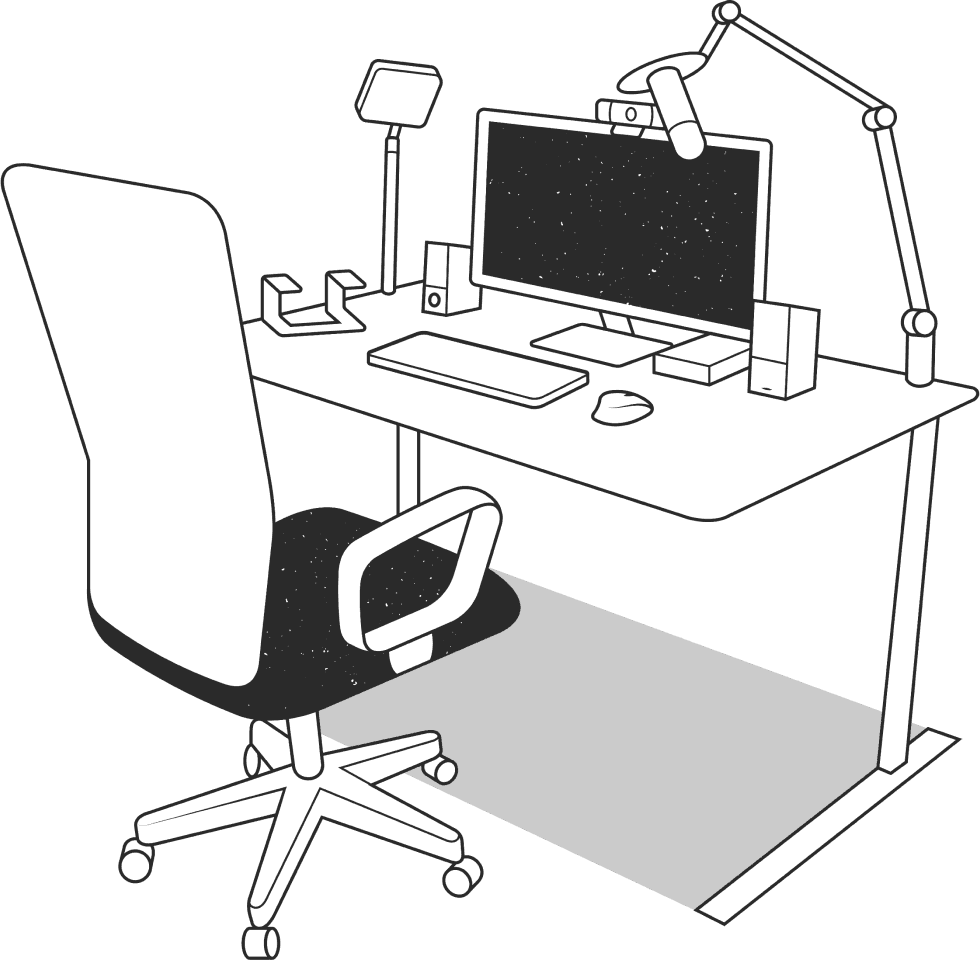 Rules
Due to local regulations, all guests may be subject to a credit and background check. Failure to complete this check or not meeting minimum requirements may result in the cancelation of the reservation. A leasing agreement must also be signed.
Anyplace

Secure
You're covered! Every booking includes free protection for your personal belongings and accidental damage. Learn More
Cancellation Policy
You will get a full refund if you cancel your reservation within 48 hours of your booking or if you cancel more than 7 days before your arrival date. Bookings are non-refundable once you have checked in.
Gaslamp Quarter
The Gaslamp Quarter is a vibrant and historic neighborhood in downtown San Diego. This neighborhood is known for its lively nightlife, delicious dining options, and Victorian-era architecture. The Gaslamp is home to over 100 restaurants, bars, and nightclubs, making it a popular destination for both locals and visitors. In addition to the bustling nightlife scene, the Gaslamp Quarter boasts a number of cultural and historical landmarks, including the Gaslamp Museum at the Davis-Horton House, the San Diego Chinese Historical Museum, and the William Heath Davis House. Whether you're looking to experience San Diego's nightlife, explore its history, or simply enjoy a great meal, the Gaslamp Quarter is a must-visit destination.
Get Directions
5 star amenities, location, accommodation, hosting and convenience. Anyplace is my new "go-to" when traveling.
Great working with anyplace! Communication superb, they address my needs immediately and extensively. Apartment as shown, clean with additional items such as vacuum and cleaning supplies. This particular location is San Diego DT walking distance to Gaslamp, plenty restaurants, convenience stores you really don't have to live car. However though I enjoyed my inside space, the outside had more homeless encampments than I'd like to be right next too. Otherwise apartment was nice, updated amenities and clean. Nice workout/yoga studio; lounge area. The building itself they keep clean as well. Would work with anyplace again other locations
Awesome Stay! and Great Customer Support. The representative in San Diego, Kapono was super helpful and attentive.