Studio Apartment
10 Hanover Square, New York, United States | ID: 11433
921 ft2 / 85.56 m2
1 King Bed
2 Guests
12th Floor
1 Bathroom
Work from home in the heart of New York City's famous Financial District, with the action of Wall Street at your doorstep. Stroll through Battery park, enjoy a delicious meal by the Seaport, or indulge in high-end shopping at the Brookfield Mall, all within walking distance of your apartment. Each of our fully furnished studios at 10 Hanover Square is specifically designed for remote workers and professionals, featuring an extended desktop and standing desk to optimize your workday. This spacious unit includes a king size mattress, full bathroom, fully-equipped kitchen with a breakfast bar, smart TV, and all utilities. Most importantly, it features a home office set up with private, ultra-high-speed internet that you won't find anywhere else. Home office setup includes: - Ultra-high-speed internet up to 1 gigabit (Astound) - Standing desk (Uplift) - Work chair (Uplift) - 34-inch ultra-wide monitor (Samsung) - Microphone (Blue Yeti) - Webcam (Logitech) - Computer speakers (Logitech) - Key light - Monitor light - Green screen - Keyboard (Logitech) - Mouse (Logitech) - Laptop stand - TOTU 16-in-1 Triple Display USB-C 3.1 Docking Station Amenities include: - Stocked kitchen with Keurig coffee machine and pods - Stainless steel appliances (including dishwasher) - Washer & dryer in-unit - 2 sets of elevators - Business center and conference rooms - Resident lounge and bar with pool tables - Rooftop sundeck with city views and BBQ grills - Dry cleaner in the lobby - Special rates at onsite Complete Body Fitness Club* - 24 hr door attendant - 24 hr Duane Reade across the street - Starbucks next door - Steps to the Seaport and riverside promenade - 4 min. walk to Broad St. Station with the J + Z trains - 3 min. walk to Wall & William St. and the 2 + 3 trains - 4 min. walk to the NY Ferry Terminal - 6 min. walk to Bowling Green Station and the 4 + 5 trains - 7 min. walk to Battery Park, Whitehall Terminal and the Staten Island Ferry PLEASE NOTE: Internet speeds are not guaranteed, and may fluctuate based on your computer model and the router location The laptop computer is not included in the home office setup There is NO PARKING at this property (off-site parking is available nearby) *Access to the fitness club is not included. All guests are eligible for a resident discount during their stay, and can purchase a membership at the club.
Available from December 31, 2023
Add Dates for Prices
Min. 30 nights
Best Price
Direct
Building Amenities at 10 Hanover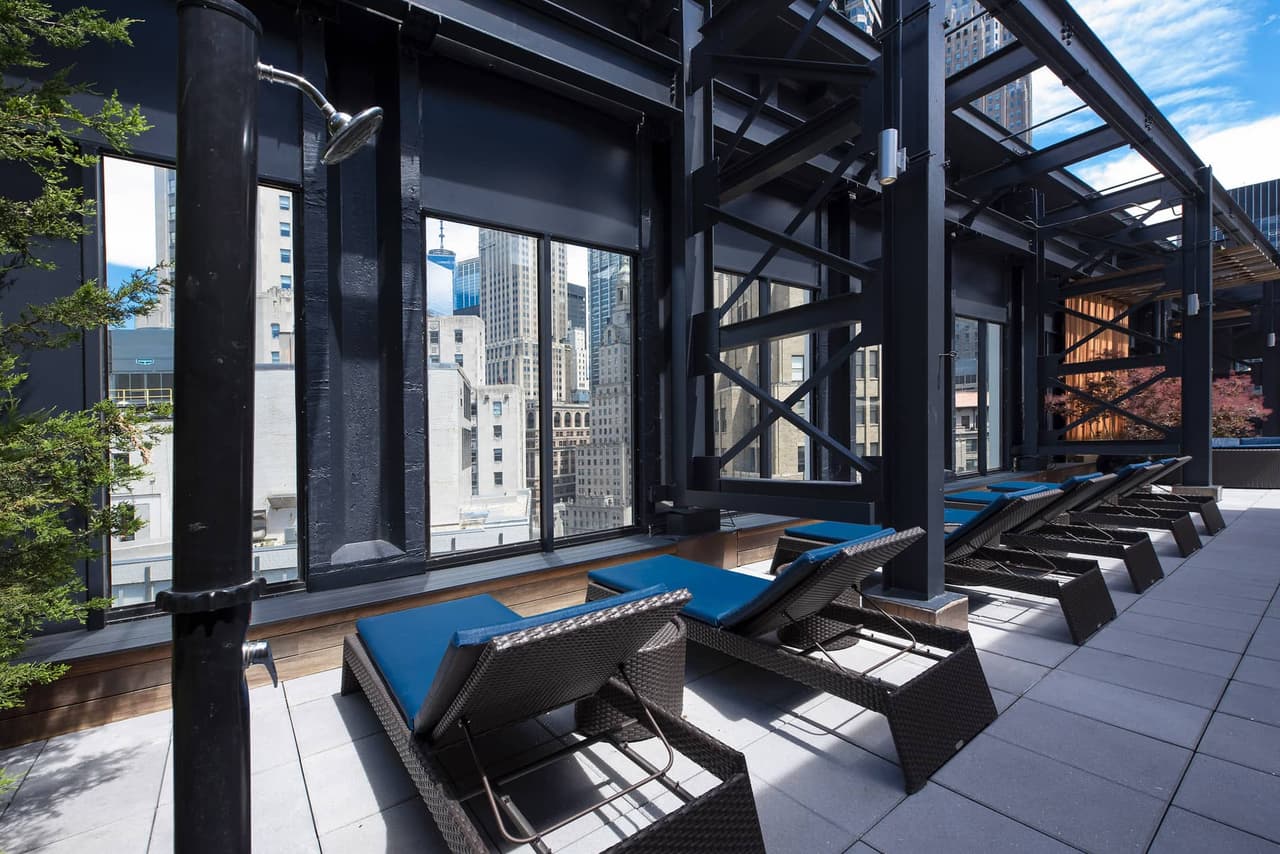 SUNDECK WITH CITY VIEWS
The rooftop sundeck provides spectacular views of Manhattan. Bring your favorite foods up to the deck and cook them up on the gas grills, all the while looking out over the city.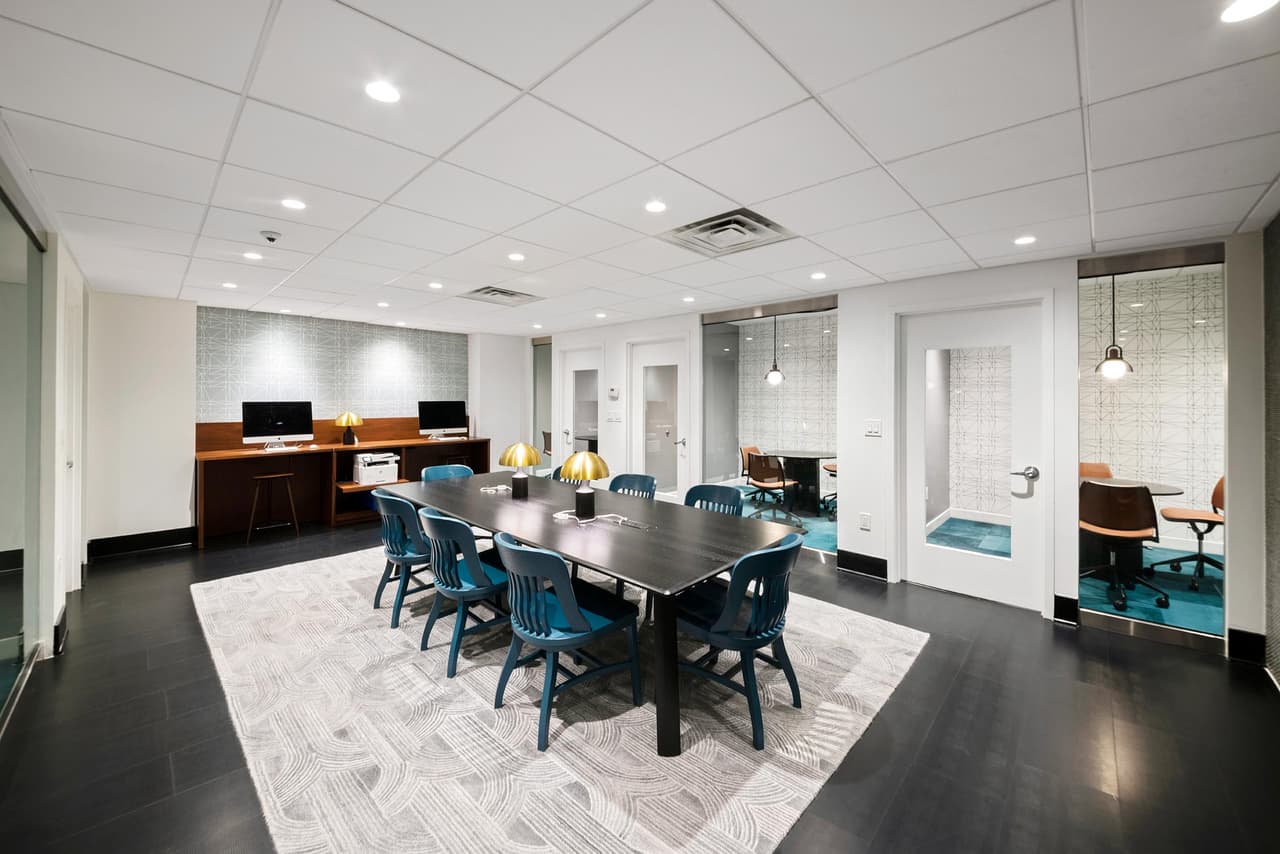 BUSINESS CENTER
Need to get some work done in a different setting than your apartment? The business center at 10 Hanover includes fast WiFi, a flat-screen TV, and multiple conference rooms where you can take calls and video meetings.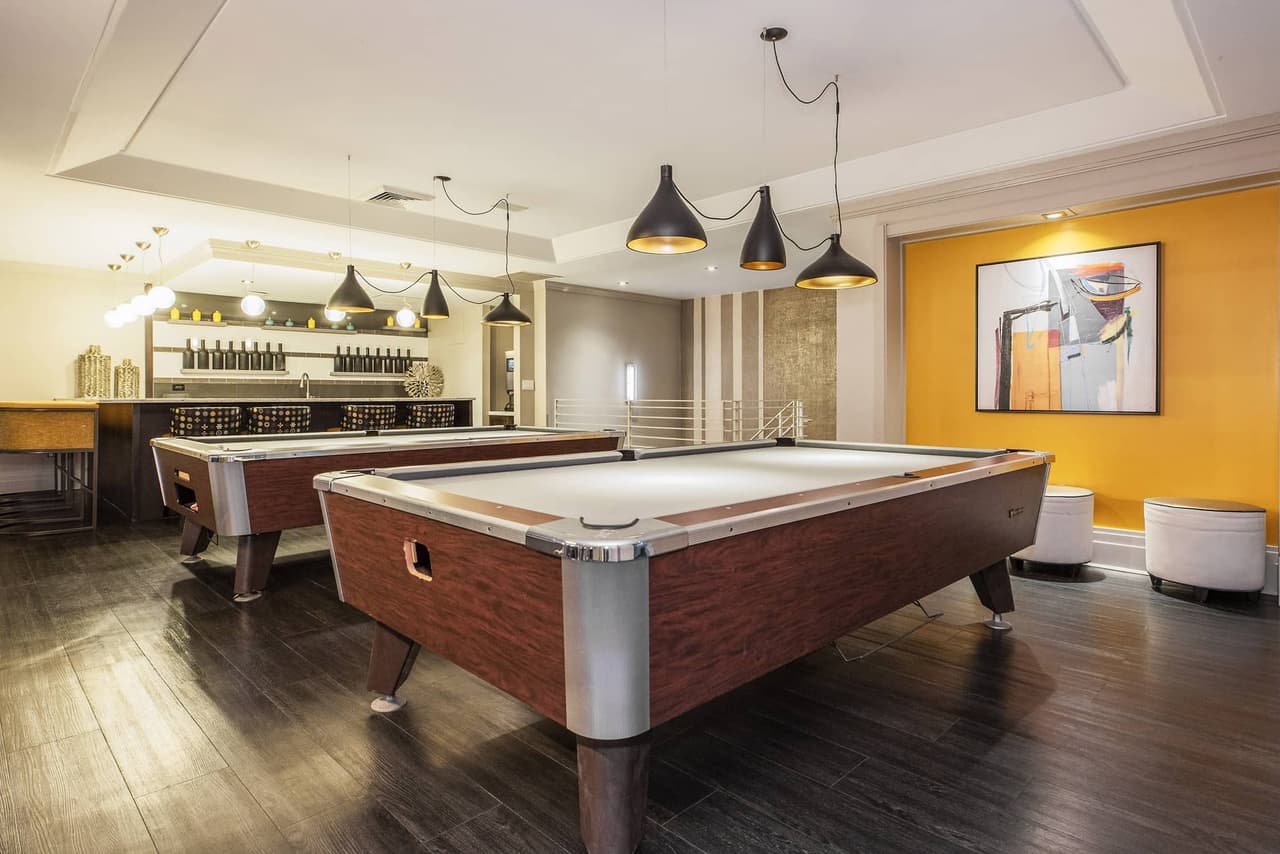 RESIDENT LOUNGE WITH GAME ROOM
Get a few friends together and head to the resident lounge. You'll find a bar for mixing drinks, plenty of space to lounge, and two new pool tables.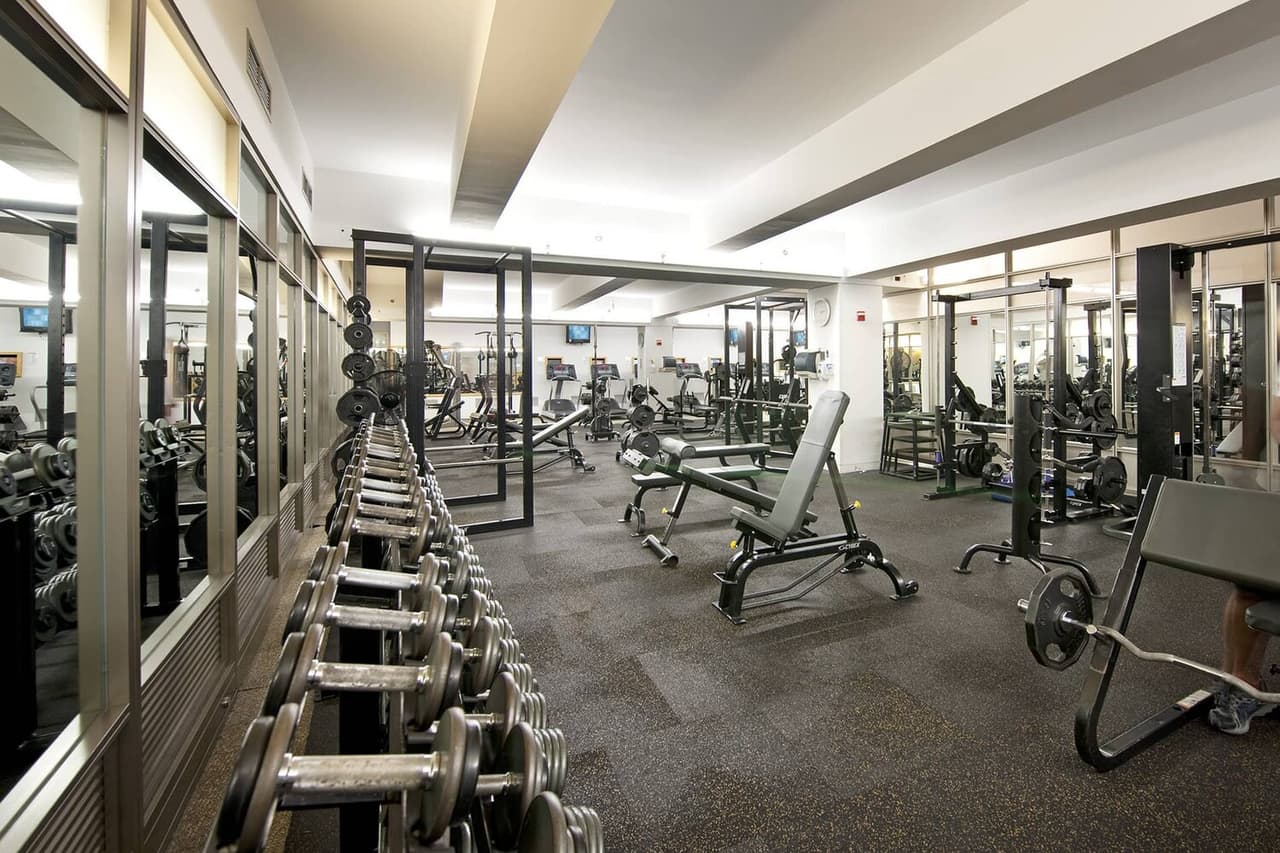 ON-SITE FITNESS CENTER DISCOUNT
Receive a resident discount during your entire stay at the on-site fitness center. The space has everything you need for an amazing workout – cardio machines, strength training equipment, free weights, and more.
Private High-Speed Internet
You'll have access to reliable, gigabit internet (up to 1,000 Mbps) during your entire stay. The network is private to your apartment, and will not be shared. This will ensure the utmost security for your online work and the highest possible speeds.
Modern Professional Workspace
This apartment features a fully equipped workspace, unlike anything you'll find on any other housing platform. It includes all the gear you need to do your best work. Just bring your laptop and plug in. Whether you're here for business or pleasure, this setup has you covered.
1
2
3
4
5
6
7
8
9
10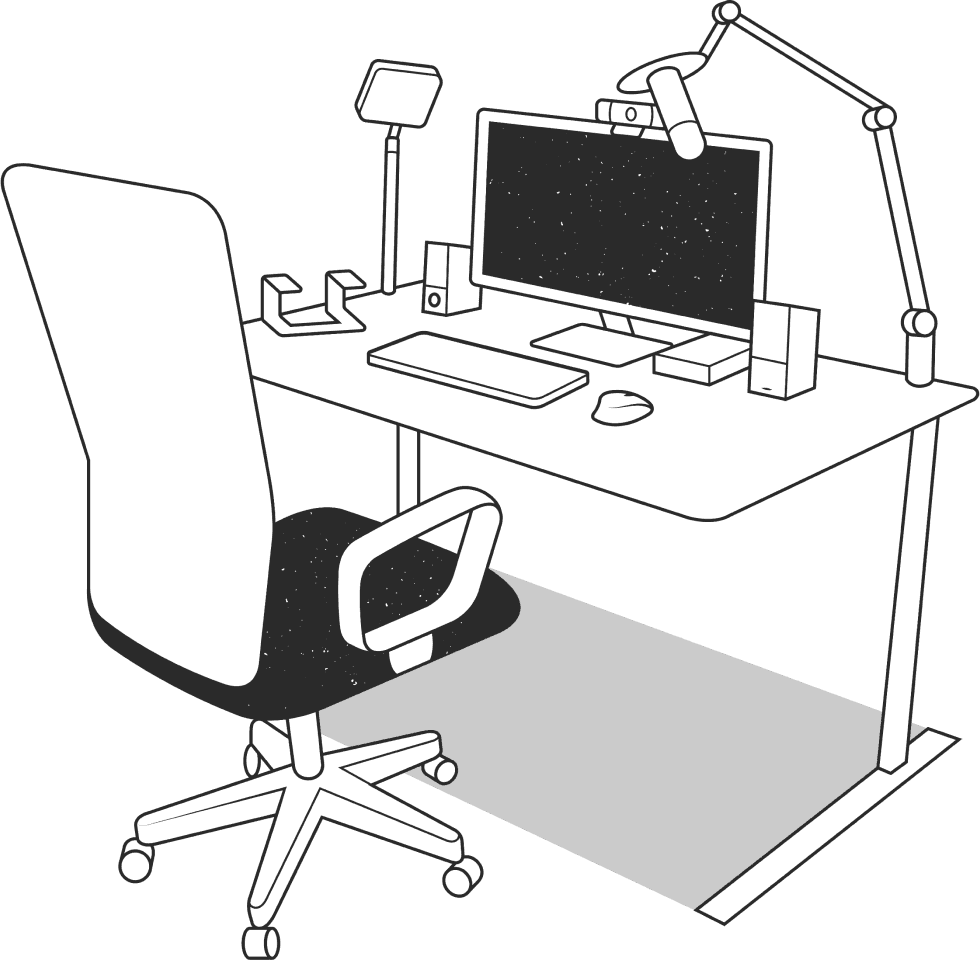 Amenities
High-speed internet up to 1,000 Mbps
Financial District
Living in the Financial District neighborhood in Manhattan is an experience like no other. This bustling area is the center of the financial industry in the United States, home to the New York Stock Exchange, Wall Street, and other famous financial institutions. Residents have access to world-class dining, shopping, and entertainment options, as well as convenient transportation connections to other parts of the city. Additionally, the neighborhood boasts stunning waterfront views and a rich history, with landmarks such as the Statue of Liberty and Wall Street within walking distance. The Financial District provides a unique blend of modern amenities and rich cultural heritage that is unmatched by any other neighborhood in Manhattan.
Get Directions
Rules
Due to local regulations, all guests may be subject to a credit and background check. Proof of income may also be required. Failure to complete this check or not meeting minimum requirements may result in the cancellation of the reservation.
Anyplace

Secure
You're covered! Every booking includes protection for your personal belongings and accidental damage. Learn More
Cancellation Policy
You will get a full refund if you cancel your reservation within 48 hours of your booking or if you cancel more than 7 days before your arrival date. Bookings are non-refundable once you have checked in.
Had a great stay — the place was nice and Anyplace was very communicative and thoughtful. We were quite comfortable. Prices are high so wouldn't call it a value deal, but seems to be par for the course in NYC!
It is a great apartment and a top notch Host. They were very proactive and responsive. Even gave me a quick tour upon checkin. Theodora was great. She kept in constant touch on whatapp and kept a check on me if I am comfortable and needed anything. Upon checkin I found that the room was very hot and as per the laws in New York the building cannot turn the heat down. Minutes later Theodora shows up at my apartment with a table Fan and some maintenance guys to make the apartment as comfortable as they can for me. This is a very great service. The thing that I loved most about the apartment was their home office setup. OMG i cant explain in words how much that made my life easy. They have a great home office and i got the tons of work done. If you are one of those who work remotely this apartment can be a game changer. Everything else was very comfortable. The bed was great and gave me long and peaceful sleeps. The apartment is lit with natural light in the day and ooze positivity.
Ich hatte eine sehr schöne Zeit Theodora war immer fir Mich erreichbar Nur die Lüftung war etwas laut Ansonsten empfehle ich die Unterkunft gerne weiter