Hollywood Studio w/ Office - 9963

Superhost

4.9
50+ Reviews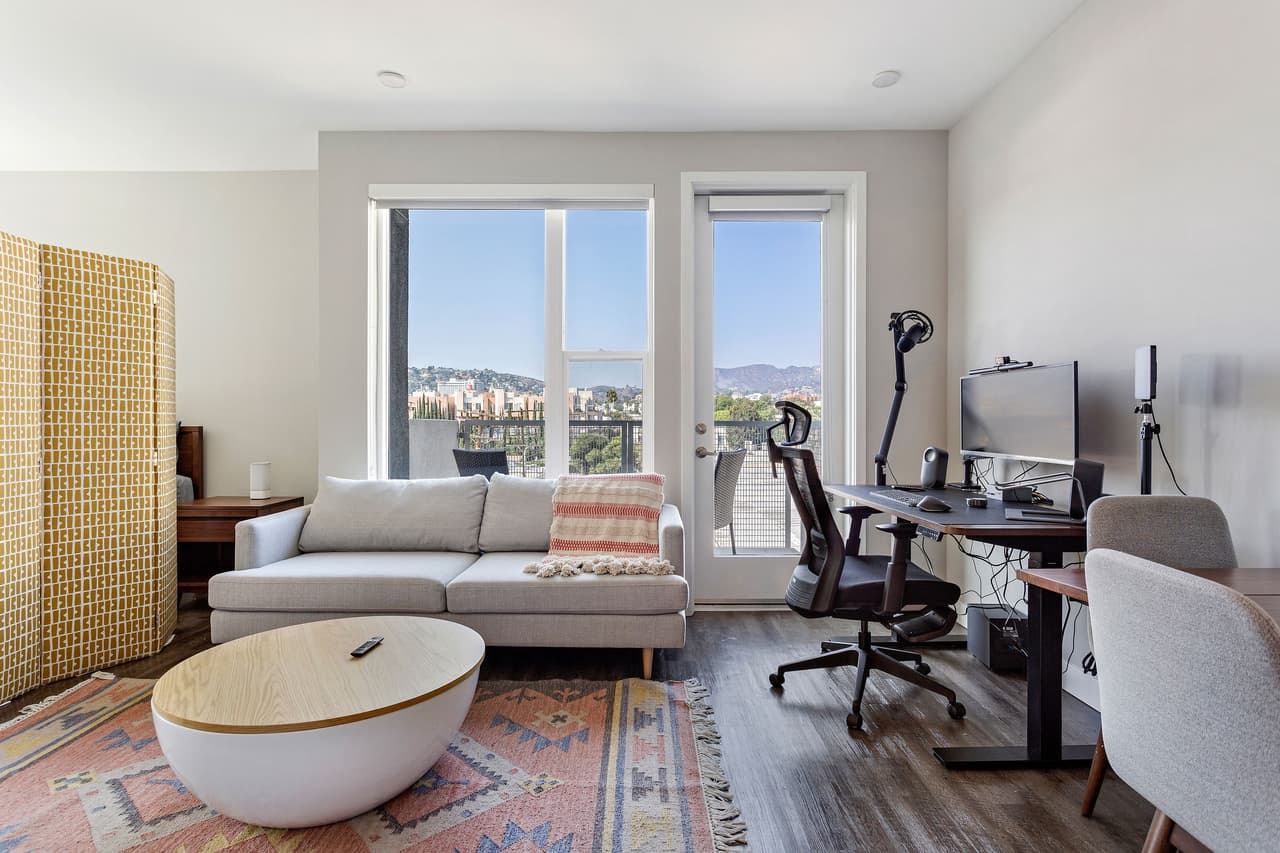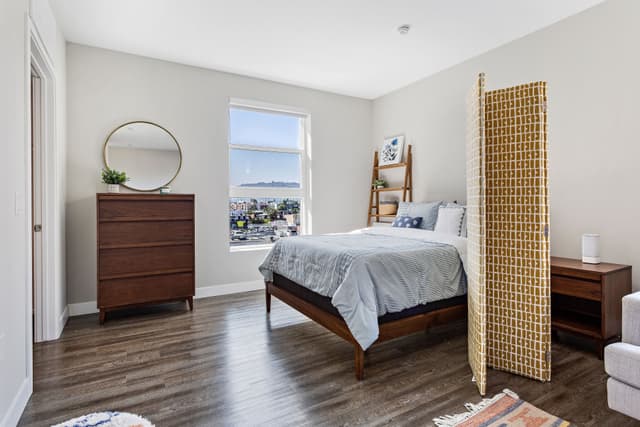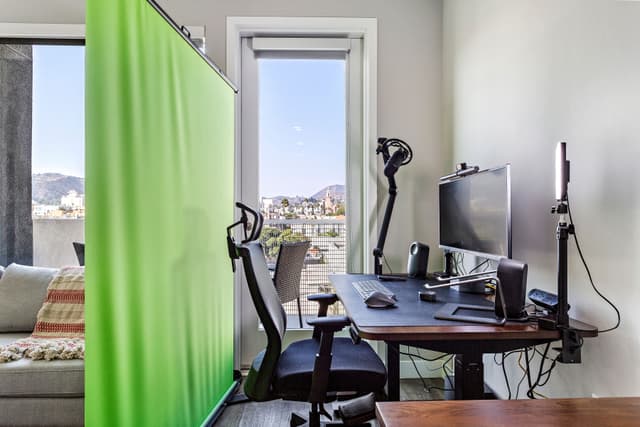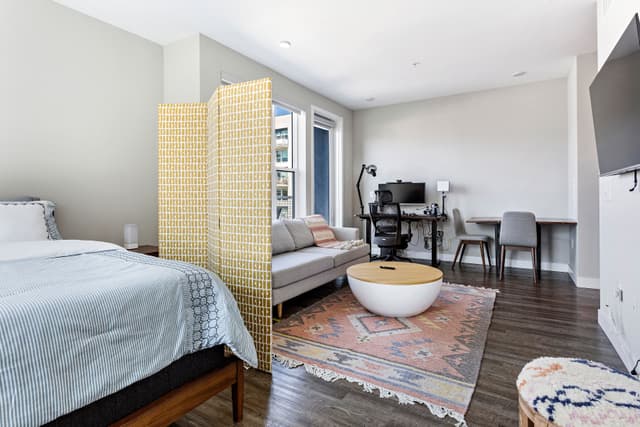 Available from January 3, 2023
Add Dates for Prices
Min. 31 nights
Studio Apartment
Furnished Apartment
Entire space
608 ft2 / 56.49 m2
1 Queen Bed
2 Guests
5th Floor
6677 Santa Monica Blvd, Los Angeles, CA 90038, USA | ID: 9963
This well appointed studio is the ultimate choice for the remote worker looking to get away in the sun. In the heart of Hollywood's media district, this property is minutes away from Netflix, Buzzfeed, SiriusXM, and OWN offices. Overlooking the Hollywood Hills and within walking distance to all the biggest sound stages in LA, including Disney, this 5 building apartment complex is the most happening address in Hollywood. 5 rooftop terraces offer the best views in L.A, and guests can even enjoy a glass of wine with a direct view of the Hollywood sign. Access to indoor and outdoor terraces and lounges, an outdoor pool and sun deck, 5000 sqft fitness center, co-working space, pet park, and more, ensures you have all you need to work and play from home. This fully furnished apartment includes a fully-equipped kitchen, queen size mattress, Nespresso coffee machine, walk-in closet, in-unit laundry, smart TV, and all utilities. Most importantly, it features a full home office setup that you won't find anywhere else. Home office setup includes: - Ultra-high-speed 1 Gigabit WiFi (AT&T) - Standing desk (Autonomous) - Work chair (Autonomous) - 34-inch ultra-wide monitor (Samsung) - Professional Podcast Microphone (Blue Yeti) - Webcam (Logitech) - Computer speakers (Logitech) - Key light - Monitor light - Green screen - Keyboard (Logitech) - Mouse (Logitech) - Laptop stand - TOTU 16-in-1 Triple Display USB-C 3.1 Docking Station Amenities include: - Rooftop Pool - Hot Tub - Co-working Lounge - Foosball Table - Ping Pong Table - Multiple BBQ stations - 39 seat capacity Theatre - Private event space (subject to reservation) - 5 Rooftop terraces with BBQ (views of Hollywood Sign and Downtown) - 24 Hour state of the art gym - Spin Room - Dog Park - Gas fire pit and outdoor lounging areas - Property is entirely secured and monitored by cameras and staff PLEASE NOTE: The laptop computer is not included in the home office setup Parking Details: → 1 parking space is included → Parking permit + garage transmitter must be left on the table in the unit upon departure, otherwise charges will apply → EV Charger: $54/month unlimited use Pet Rules: → Aggressive dog breed restrictions apply → Pets must be approved (service animals exempted) → $500 one-time, non-refundable fee → $125/month per pet → $500 deposit
Amenities
Ultra High-Speed Internet up to 1000 Mbps
Rules
Due to local regulations, all guests may be subject to a credit and background check. Failure to complete this check or not meeting minimum requirements may result in the cancelation of the reservation. A leasing agreement must also be signed.
Cancellation Policy
You will get a full refund if you cancel your reservation within 48 hours of your booking or if you cancel more than 7 days before your arrival date. Bookings are non-refundable once you have checked in.
Location
3-minute walk to Trejo's Coffee & Donuts
4-minute walk away from Eat this Cafe which serves casual breakfast and brunch
0.27 miles to Gemstar Investments
0.13 miles to Hi Land Park
0.13 miles to ATM Walgreens 12057
0.14 miles to Self Made Hollywood
T
Tatiana Catalina
November 10, 2021
This room was exactly as pictured! It was decorated nicely, very clean and they even stocked me up with all the necessities you could think of. The team was quick and responsive to any questions I had. This was my first stay with Anyplace and I will definitely be back for more!
Reviews

4.9
50+ Reviews
Chelsea 1 BR w/ Office by Anyplace - 11436
November 2022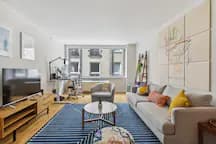 "The stay met our expecatations. The appartment was as described. The appartment was functional and clean. It did fit our needs well. Also Communication and check-in with the host was very smooth. Only minor consideration was the ongoing renovation in the building's first floor. Still we are happy to stay at Anyplace again if in need for longer term stay. Highly recommended."
SoMa 1 BR w/ Office by Anyplace - 10489
November 2022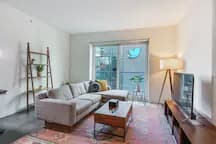 "Great apartment - modern, comfortable, high quality!"
SoMa Studio w/ Office by Anyplace - 10765
October 2022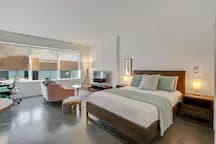 Christoph, Vienna, Austria
"A great place to stay and work for 1 month."