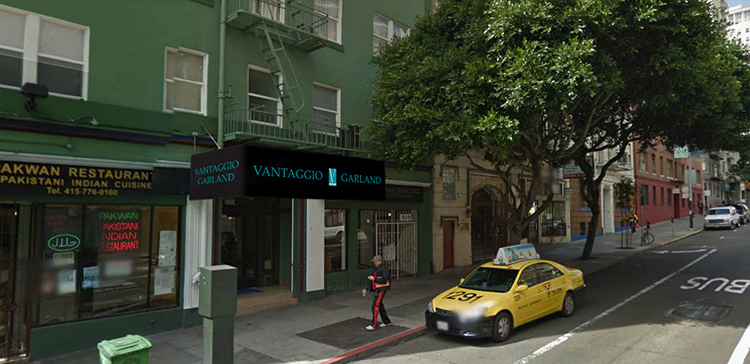 Vantaggio Suites Garland
505 O'Farrell Street San Francisco, CA 94102
Vantaggio Suites Garland (O'Farrell Street) is located a few blocks from Union Square in the heart of the city and a short walk to Chinatown, the famous cable cars and San Francisco's best shopping. We offer weekly housekeeping, complimentary breakfast, free wireless internet, laundry facilities, and cable TV. Private Room Units: 175 Square Feet (53 Square Meters). Shared Room Units: 232 Square Feet (71 Square Meters). Shared rooms are available for students. Please be advised that Deluxe Rooms will include a kitchenette, a countertop with a sink and cabinets, that takes up approximately 13 to 20 Square Feet (4 to 6 Square Meters) of the room space.
Min. stay
32 days
Max. stay
–
Rooms
Triple Room (Rate Per Person)
Standard Shared (Rate Per Person)
Deluxe Shared (Rate Per Person)
Deluxe Double (Rate Per Person)
Deluxe Triple Shared Room (Rate Per Person)
Amenities
Wi-Fi

Weekly housekeeping

Shared kitchen

Laundry facility

Complimentary breakfast

Bar/Lounge

Public parking

Fitness center
Rules
---All arrivals between June 1 and August 31 are subject to a 5% seasonal charge.---
Smoking

Suitable for pets

Suitable for infants

Parties or events

Suitable for children
Civic Center is home to tree-lined streets and City Hall. Civic Center is also a National Historical Landmark area, complete with intriguing architecture and plenty of cultural establishments, including the ballet and an Asian art museum.
9 min walk to Westfield San Francisco Centre
8 min walk to Union Square
9 min walk to Powell Street Station