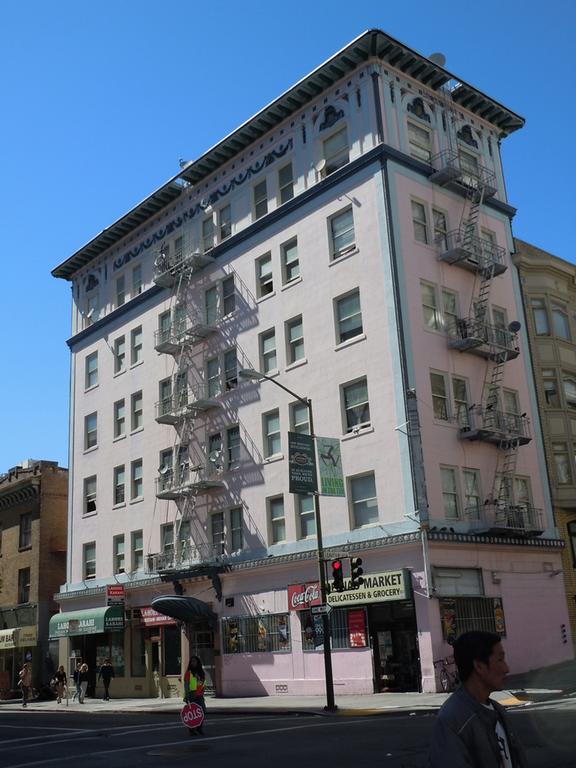 The Admiral Hotel
608 O'Farrell St, San Francisco, CA 94109
32 nightsminimun
This property is walking distance to cafe's restaurants, parks & markets. Each room features a queen size bed and private bathroom.
Min. stay
32 days
Max. stay
–
Room Types
Queen with private bathroom
$1,780 / Mo + $1,200 One-Time Refundable Security Deposit
Property Amenities
Private Bathroom

Weekly Housekeeping

WiFi
Property Rules
Property allows overnight visitors at no extra charge as long as it's not more than 8 to 9 nights per month. ID is required for guests.
The Tenderloin has a reputation for being somewhat of a rough-and-tumble, gritty part of town. There are, however, some fantastic Vietnamese restaurants in the Tenderloin, and excellent bars and concert venues.
3 minute walk to Geary & Hyde Market
2 minute walk to The TL Cafe and Laundromat
Less than 2 minutes from Bourbon & Branch Cocktail Bar
Walking distance to El Tesoro Taqueria & Grill
Near Tenderloin Children's playground