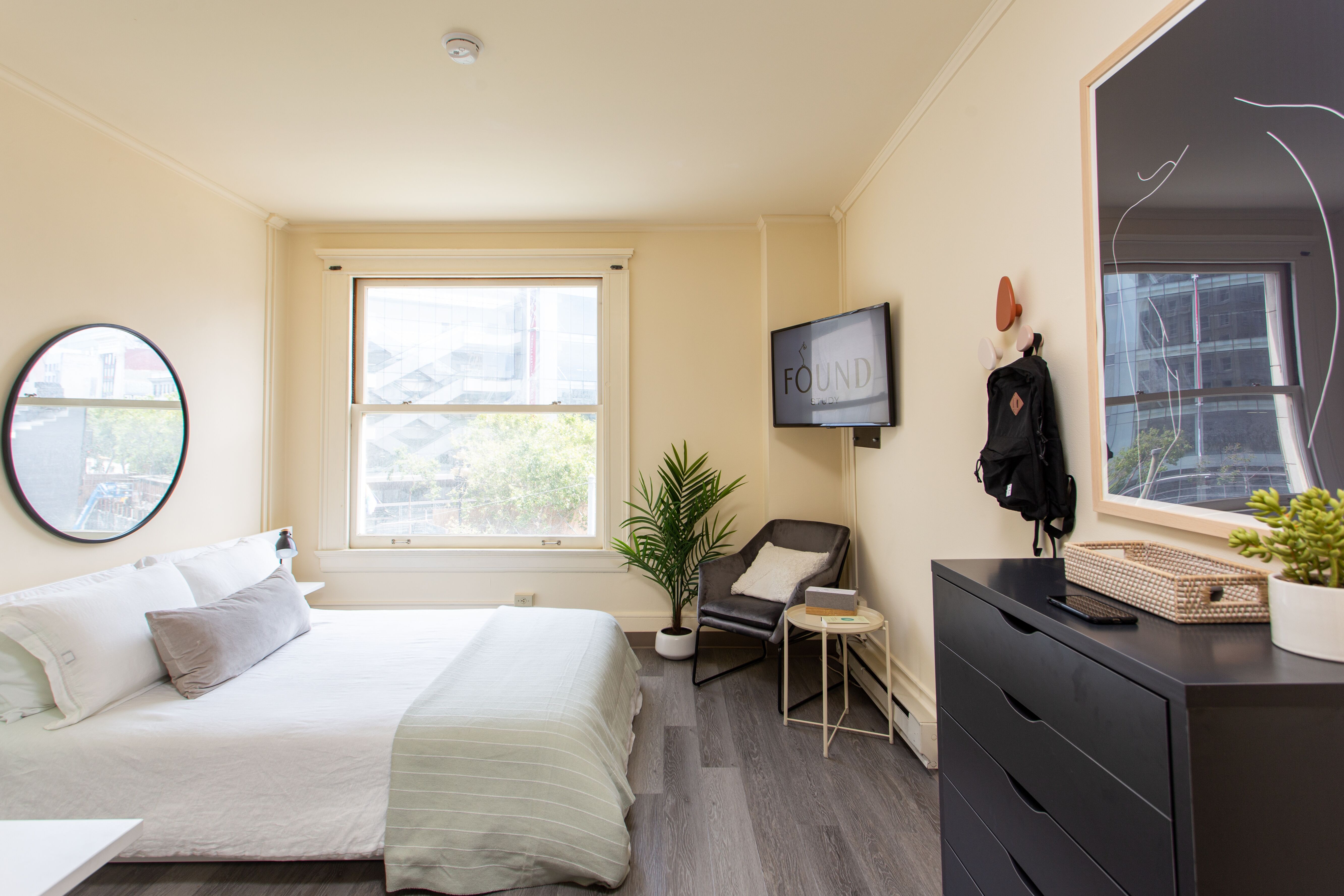 FOUND Study San Francisco
Turk St, San Francisco, CA 94102, USA
Found Study Co-living is located on the corner of Market Street, in the mid-market area of downtown San Francisco. This property is close to public transportation, eateries, and shopping centers. It features fully furnished private urban studios and shared co-living units in a wonderful new apartment community. Residents enjoy shared amenities, including 24/7 security and concierge, communal kitchens, resident lounges, library and coffee bar, and laundry facilities. All utilities included - water, sewer, gas, electric, trash, and heating/AC.
Min. stay
30 days
Max. stay
365 days
Rooms
Shared Room (Rate per guest)
$1,250 / Mo + $500 One-Time Refundable Security Deposit
$2,200 / Mo + $1,000 One-Time Refundable Security Deposit
Amenities
Wi-Fi

Shared kitchen

Laundry facility
Rules
*Please note that housekeeping is provided for the common areas only. Bed linens and towels are not included at this location. The security deposit, less any amount applied to deep cleaning, repairing damages, and other incidentals will be returned timely after check-out. *
As the name implies, the Theatre District is the home of the city's finest theatres, including the Golden Gate Theatre, the Orpheum Theatre and the Geary Theatre. As you might imagine, there's an artistic air to this neighborhood, and a lively nightlife. There are a number of hotels in the Theatre District, as well as great places to stop for a bite to eat after the show.
2 min walk to Golden Gate Theatre
Westfield San Francisco Centre
3 min walk to Powell Street Subway Station
Market St @ 5th St