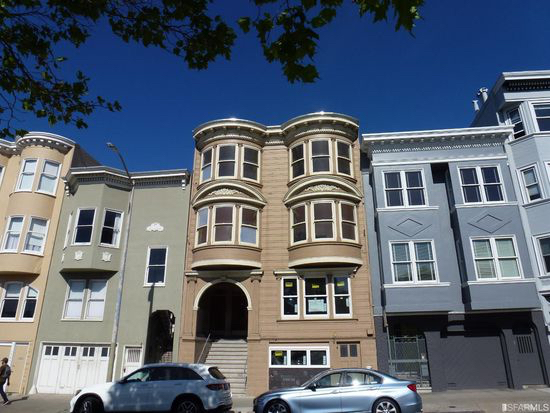 Powell Co-living
1930 Powell St, San Francisco, CA 94133, USA
Located on the iconic Joe di Maggio Square, the house features 5 bedrooms with twin bunk beds, 2 full bathrooms and 1 half bathroom. All utilities and Wifi are included.
Min. stay
32 days
Max. stay
180 days
Rooms
Bed in a Shared Room (2 to 4 people / Twin Bunk Beds)
Amenities
Wi-Fi

Weekly housekeeping

Shared kitchen

Laundry facility

Public parking

Bar/Lounge

Fitness center

Complimentary breakfast
Rules
Parties or events

Smoking

Suitable for pets

Suitable for infants

Suitable for children
North Beach/Chinatown is actually the meeting of two separate neighborhoods, both of which are heavily populated by immigrant populations; Chinatown contains the largest Chinese community outside of Asia, while North Beach is commonly referred to as Little Italy. The conjoining of North Beach and Chinatown results in a delightful mixture of culture and a vibrant atmosphere, complete with some of the best ethic food and markets in the city.
North Beach Farmers Market
Fisherman's Wharf
Washington Square Park
Joe DiMaggio Playground