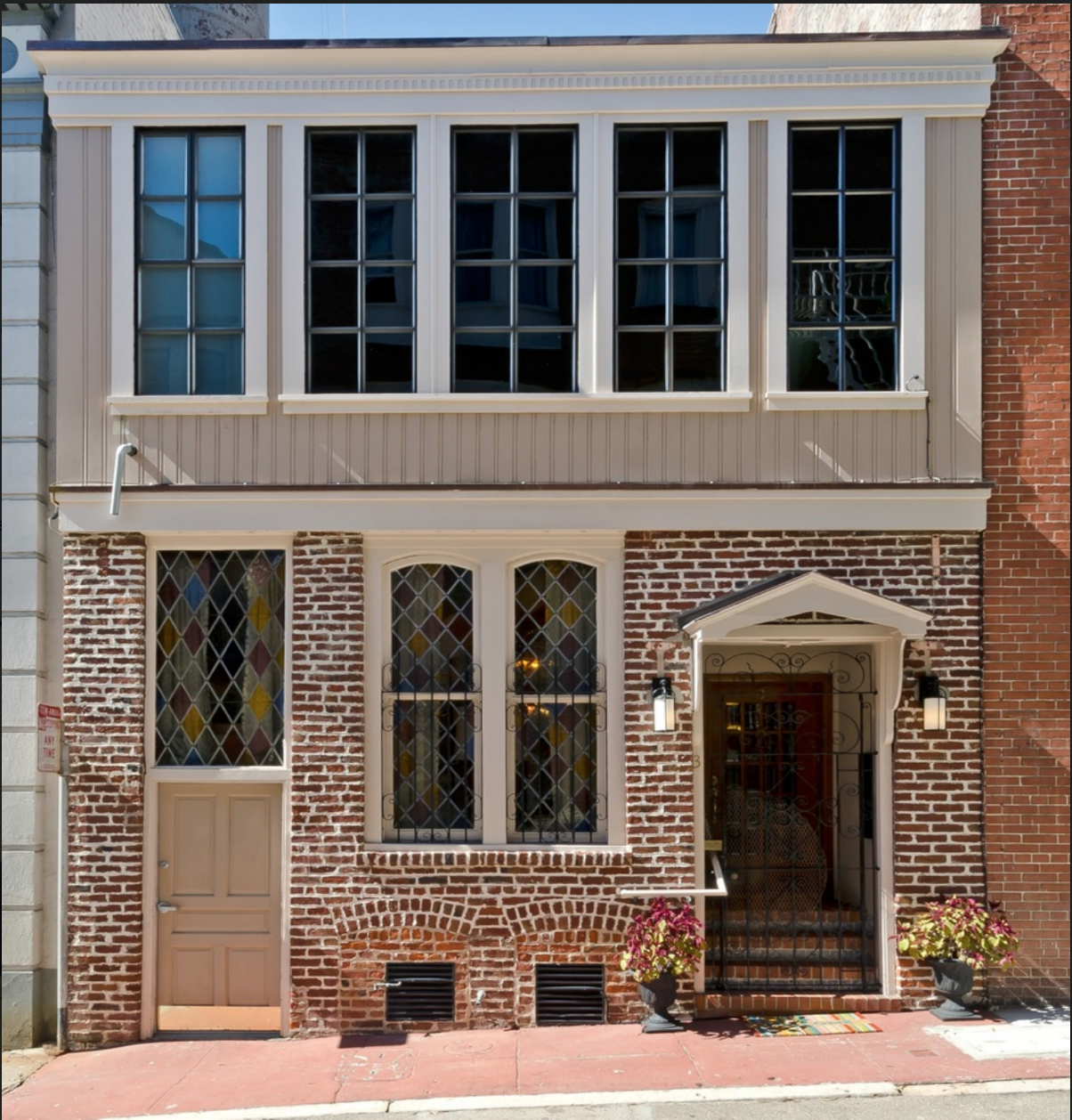 PodShare - San Francisco
3 Meacham Pl, San Francisco, CA 94109, USA
Booking here also gives you access to 5 locations in L.A! Please ask for details. Each pod has a personal television, outlets, nightlight, and storage. This property has a total of 16 beds, 5 double beds (sleeps 2) and 11 single beds (sleeps 1). This is an open, shared, co-ed dorm style setup. No security deposit, access to 5 LA neighborhoods for transfers anytime. Gated residence (keypad entry), washer/dryer in building, sun deck on the top floor, tv room lounge, full kitchen with tv, dishwasher, 2 ovens, water filter, and stovetop. Office area with 6 individual desks, WIFI, fireplace, lockers, linens, and towels. 4 floors with tons of break out areas, sleeping area on one floor.
Min. stay
30 days
Max. stay
–
Rooms
Single Bed
Show amenities
Double Bed
Show amenities
Amenities
Wi-Fi

Weekly housekeeping

Shared kitchen

Laundry facility

Bar/Lounge

Public parking

Fitness center

Complimentary breakfast
Rules
All PodShare locations are open to members – so you have a hub across the city of L.A. as well. Whether you need a desk, a cellphone charger or a power nap. The kitchens are stocked with breakfast foods and the bathrooms have clean towels, toiletries, and toothpaste for your use. All PodShare computers have DIY software programs like FCP and Adobe. Pods are custom built minimalist spaces for social travelers. All pods have a 22″ flat screen TV with Netflix, Hulu, games plus personal outlets, LED night light and a memory foam mattress.
Smoking

Suitable for pets

Suitable for infants

Parties or events

Suitable for children
Located in Lower Nob Hill, in close proximity to the San Francisco City Hall, Union Square and Polk St.