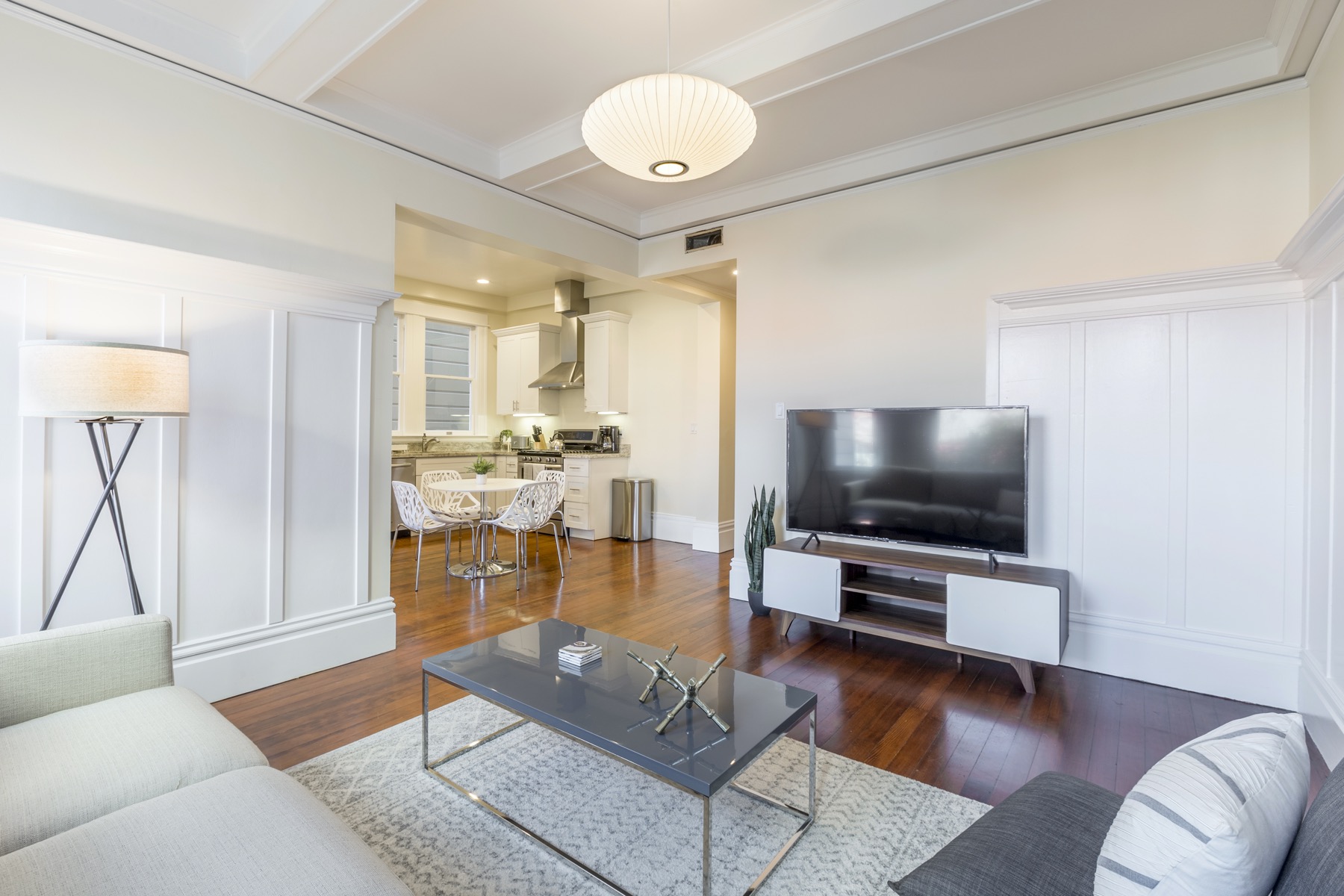 Modern and spacious furnished home.Hot find in Mission!
259 S Van Ness Ave, San Francisco, CA 94103, USA
60 nightsminimun
Our newly remodeled home has 4 spacious bedrooms, 1 full bathroom (the shower and toilet are conveniently split into two rooms), high-end finishes featuring high ceilings, hardwood floors, a brand new in-unit washer/dryer, plenty of natural light and a large backyard. Located in the bustling heart of San Francisco, enjoy the rush of high-intensity urban living. Our home faces the 101 Freeway, so light sleepers need not apply. This gem is conveniently located on the border of SoMa and Mission District, and is within a 15-minute walk of Twitter HQ , Airbnb HQ, Rainbow Grocery, Trader Joe's, Mission Cliffs, Four Barrel Coffee, Tartine Manufactory, Audio Nightclub, DNA Lounge and the 16th St Mission BART. Our home is beautifully furnished and decorated with everything but your towels.
Min. stay
60 days
Max. stay
365 days
Room Types
$1,795 / Mo + $897 One-Time Refundable Security Deposit
$1,795 / Mo + $897 One-Time Refundable Security Deposit
$1,895 / Mo + $947 One-Time Refundable Security Deposit
$1,950 / Mo + $975 One-Time Refundable Security Deposit
Property Amenities
Laundry on site

Shared Kitchen

WiFi
Property Rules
null
Frequently referred to simply as The Mission, the Mission District neighborhood is high-energy and heavily influenced by its Latino roots. In the Mission District, you can find everything from live music and tattoo parlors to craft cocktail bars and taco stands, along with the oldest standing building in the entire city.
Within a 15-minute walk of Twitter HQ , Airbnb HQ, Rainbow Grocery, Trader Joe's, Mission Cliffs, Four Barrel Coffee, Tartine Manufactory, Audio Nightclub, DNA Lounge and the 16th St Mission BART