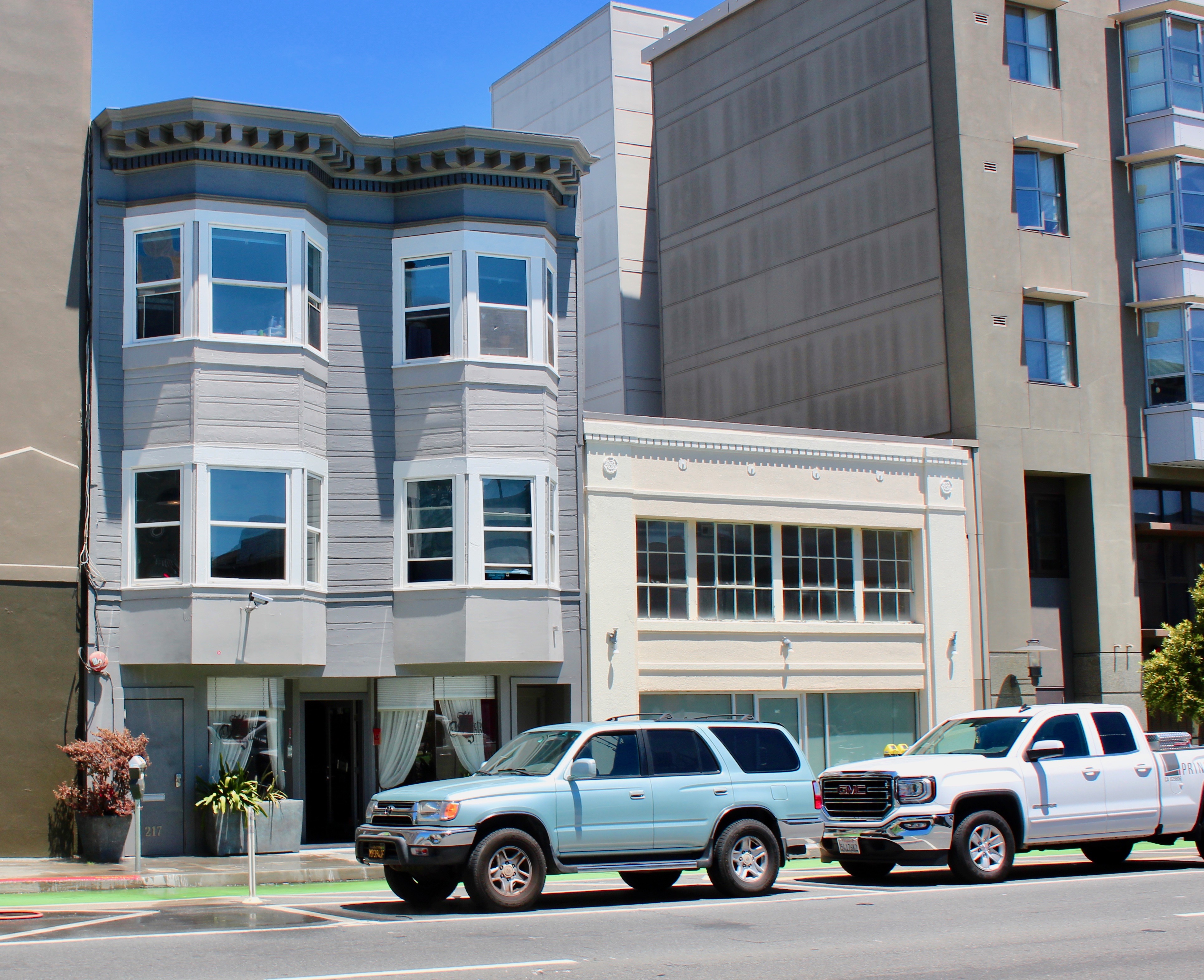 7th Street Co-living
221 7th St, San Francisco, CA 94103, USA
Located in the highly desired SOMA area, between Howard and Folsom - convenient to Tech companies, start-ups, incubators and schools. Walking distance to Union Square and Financial District, easy access to Bart/Muni, Freeway and public transportation, close to many restaurants, bars and cafes, including San Francisco´s famous Sightglass Cafe. Completely renovated space with common kitchen, laundry on-site, 21 fully furnished remodeled rooms, all utilities and WIFI included. Ideal for students or professionals working in SOMA or Financial District.
Min. stay
90 days
Max. stay
365 days
Rooms
$845 / Mo + $845 One-Time Refundable Security Deposit
S
M
T
W
T
F
S

1

2

3

4

5

6

7

8

9

10

11

12

13

14

15

16

17

18

19

20

21

22

23

24

25

26

27

28

29

30

31
Single Room with Shared Bathroom
$1,495 / Mo + $1,495 One-Time Refundable Security Deposit
$725 / Mo + $725 One-Time Refundable Security Deposit
Full Double Room (Bunk Bed) with Shared Bathroom
$1,695 / Mo + $1,695 One-Time Refundable Security Deposit
Amenities
Laundry on site

Shared Kitchen

WiFi
Rules
1. Any Act(s) which violate(s) any city, state, or federal law or ordinance and/or house rule my subject you to termination of tenancy. 2. There should be no loud noise, or radio playing, which disturbs other residents. 3. Room doors should always be locked. 4. Violent behavior or threats of any kind are strictly prohibited. Please speak with courtesy to all staff members as well as tenants. 5. Absolutely no use or possession of illegal drugs in the hotel. 6. Absolutely no alcohol consumption inside or in front of the property. 7. Absolutely no smoking inside or within 20 feet of the entrance of the property. 8. Damage to or theft of hotel property is prohibited. You will be held financially responsible for any damage in the hotel. 9. No public passage shall be obstructed by you or by your guest. 10. Pets are not allowed. 11. Fire escapes must be kept clear at all times. 12. No clothes or other personal belongings may be hung or stored from the window or the exterior of the hotel. 13. You may not throw trash out your window. 14. All common area are considered shared space, and you are required to maintain respect for private and community property a well as all persons enjoying the area. 15. Proper attire is required in common areas at all times. 16. Please inform management of all needed repairs in a timely manner. 17. If entry is not possible during an emergency due to an altered lock, tenant will be held liable for all damages. 18. Tenant will be charged the actual cost of replacing keys
Also known as South of Market, SoMa is home to a large number of warehouses, and it is quite large and widespread, which means it's not over crowded. You can visit the Oracle Park where the San Francisco Giants play, visit several museums or take advantage of SoMa's chic nightclubs.
14 min walk to Whole Foods Market
6 min walk to Civic Center Subway Station
5 minute walk to Victoria Manalo Draves Park