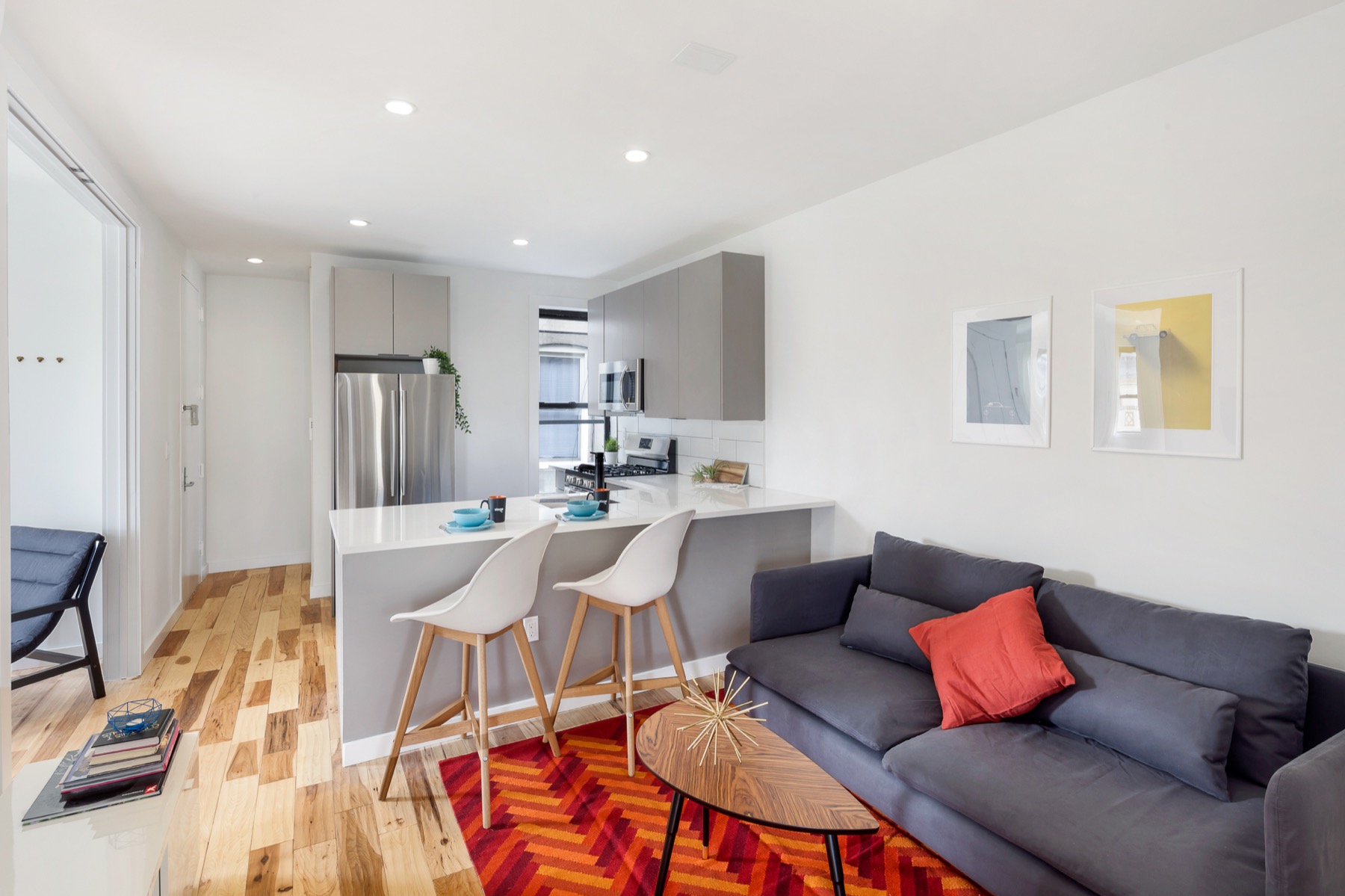 Onderdonk Avenue Co-living
791 Onderdonk Ave, Ridgewood, NY 11385, USA
Feel right at home, in this brightly colored Ridewood apartment. This deluxe 4 bedroom and 2 bathrooms apartment, includes amenities that will make you feel like a local. Surround yourself by this iconic neighborhood, filled with hip local shops and restaurants. Details throughout the entire apartment matches the colors of its original modern artwork, making this your perfect NYC accommodation.
Min. stay
90 days
Max. stay
–
Rooms
$1,450 / Mo + $1,350 One-Time Refundable Security Deposit
Amenities
Wi-Fi

Shared kitchen

Laundry facility
Rules
No couples in private bedrooms. no pets. no smoking. no parties. no guest more than 3 days a month.
Ridgewood in Queens is just a quick subway ride away from Brooklyn and Manhattan, yet there is a definite sense of Queen's pride amongst its residents as well. Rent in Ridgewood tends to be less expensive than neighboring areas, yet it's still quite family-friendly. As a fun fact, Ridgewood is also quite a historic neighborhood, being one of the oldest cities in the entire country.
3 min walk to Forest Av Subway Station
4 min walk to Seneca Avenue Station