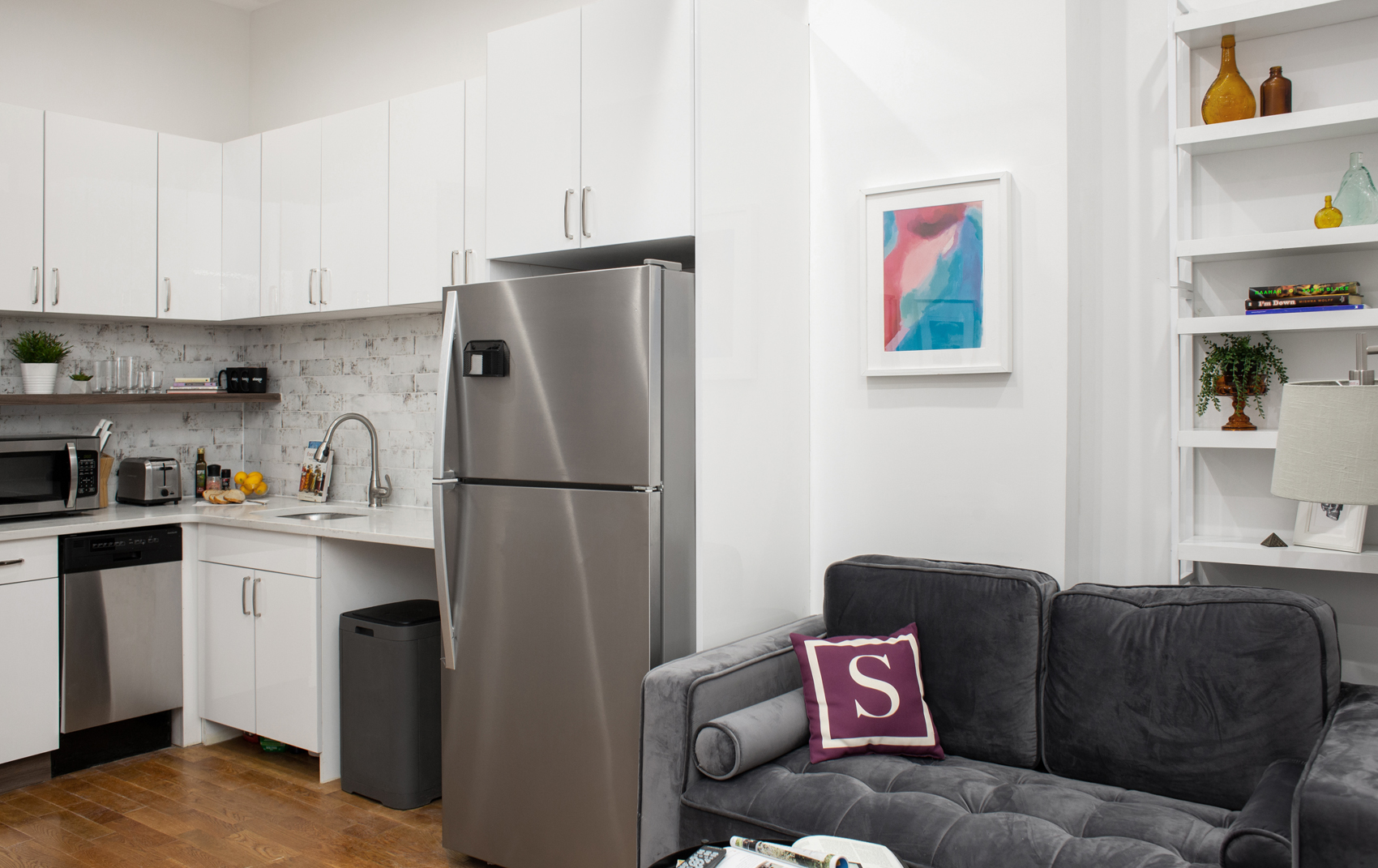 Grandview Avenue Co-living
503 Grandview Ave, Ridgewood, NY 11385, USA
Bordering Bushwick, brimming with culture, and hip young people, the area is as New York as it gets. Ridgewood is known as the best of both worlds. With a combination of Brooklyn's nightlife and its residential neighborhood, it is a tranquil section to call home. With it's 130 spoken languages, there's no surprise that Ridgewood welcomes an array of international cuisines. Some notable eateries in Ridgewood include: Tortilleria Mexicana, Northeast Kingdom, Arepera Guacuco and Bunker Vietnamese. Young professionals have made their way to this direction, due to its hotspots along Myrtle Avenue and Fresh Pond Road. The ideal night out, is covered by buzz-worthy bars like The Bad Old Days and Sweet Jane's.
Min. stay
90 days
Max. stay
–
Rooms
$1,500 / Mo + $1,400 One-Time Refundable Security Deposit
Amenities
Wi-Fi

Shared kitchen

Laundry facility
Rules
No couples in private bedrooms. no pets. no smoking. no parties. no guest more than 3 days a month.
Ridgewood in Queens is just a quick subway ride away from Brooklyn and Manhattan, yet there is a definite sense of Queen's pride amongst its residents as well. Rent in Ridgewood tends to be less expensive than neighboring areas, yet it's still quite family-friendly. As a fun fact, Ridgewood is also quite a historic neighborhood, being one of the oldest cities in the entire country.
6 min walk to Korean Square
7 min walk to McDonald's
6 min walk to Dunkin'