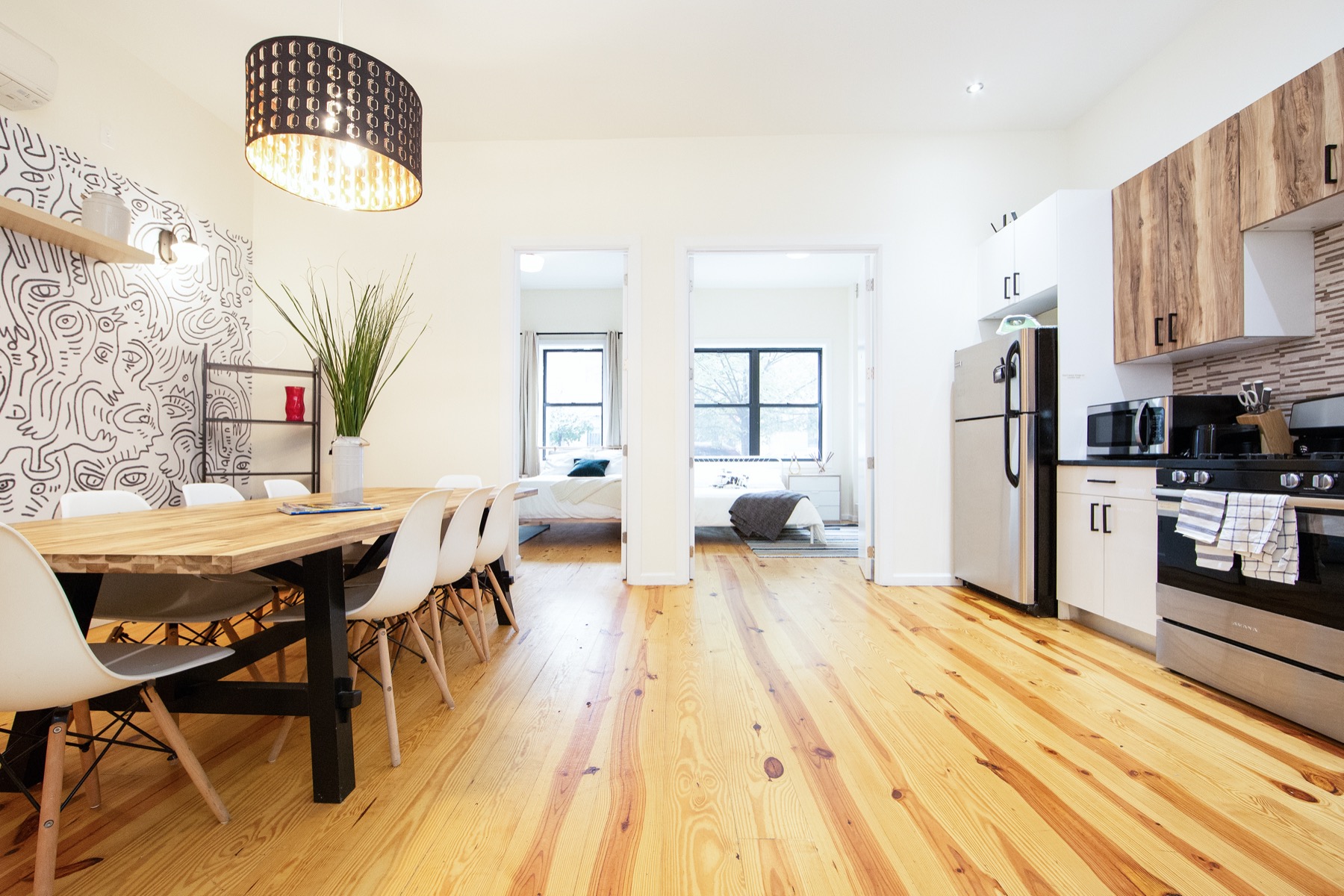 Himrod Street Co-living
235 Himrod St, Brooklyn, NY 11237, USA
Welcome to your new apartment in Brooklyn! The private bedrooms are part of the co-living space. These Bushwick apartments are designed to meet the needs of seasonal and long term guests. With a neutral color palette that will match the sunrise coming from your window, you'd be living your best NYC life. Giving a bold statement, its high ceilings and sleek common spaces will inspire you to meet your new crew.
Min. stay
90 days
Max. stay
365 days
Rooms
Private Bedroom
Show amenities
Amenities
Wi-Fi

Shared kitchen

Laundry facility

Weekly housekeeping

Bar/Lounge

Public parking

Fitness center

Complimentary breakfast
Rules
No couples in private bedrooms. no pets. no smoking. no parties. no guest more than 3 days a month.
Smoking

Suitable for pets

Suitable for infants

Parties or events

Suitable for children
Bushwick is well known for its live music venues, amazing food and dive bars as well as its funky art and fashion. In Bushwick, you'll find galleries and venues setting up shop in former warehouses, as well as some of Brooklyn's best nightlife.
3 min walk to Walgreens
7 min walk to Maria Hernandez Park
2 min to Knickerbocker Av / Myrtle Av Subway Station