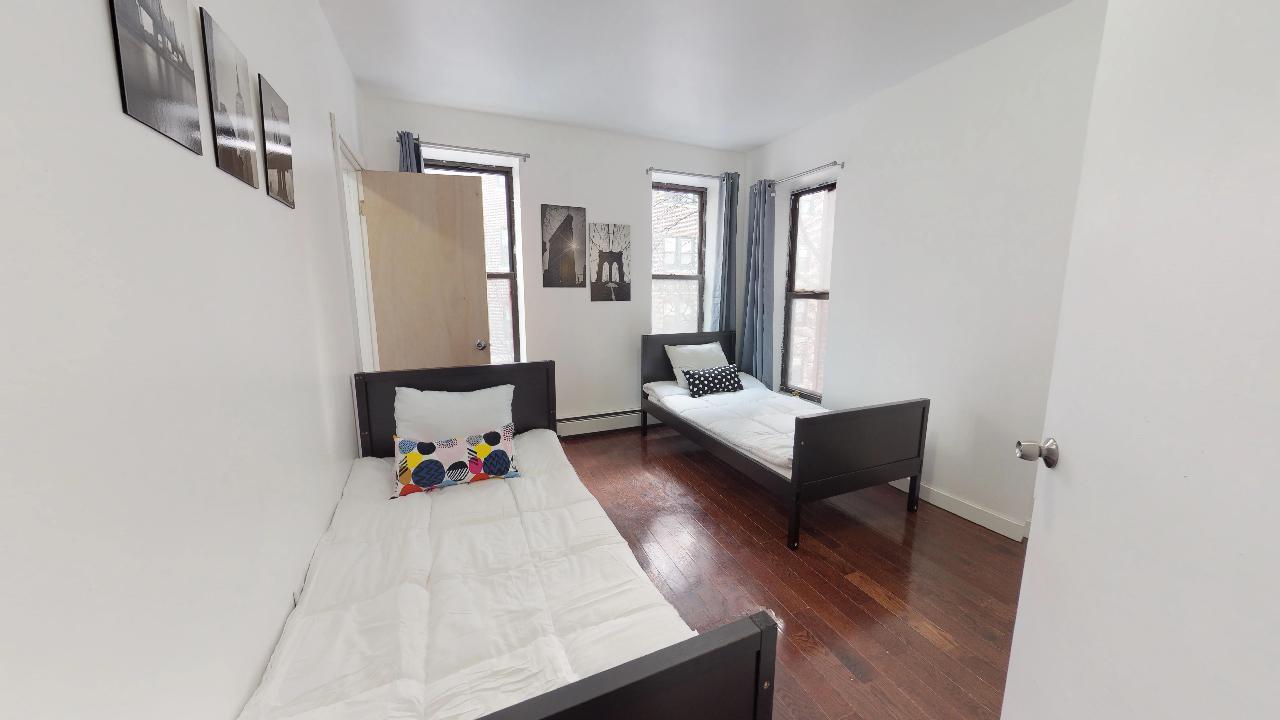 Mt. Morris Park House - West 124th Street Co-living
W 124th St, New York, NY, USA
West 124th Street Co-living located in a newly renovated building on West 124th street, a quiet street, just off of restaurant row on "Lower Lenox". Steps away from great restaurants and bars on Restaurant Row, some of which offering live jazz music and dancing. The unit is also conveniently located only two blocks from the 125 street station for the 2/3 express train. Central Park, Morningside Park, and Marcus Garvey Park also only minutes away. Each apartment features a kitchen, an open living area / dining area and two bathrooms. Cleaning twice a month. All utilities and wifi are included.
Min. stay
30 days
Max. stay
–
Rooms
$1,431 / Mo + $1,331 One-Time Refundable Security Deposit
$2,179 / Mo + $2,079 One-Time Refundable Security Deposit
Amenities
Rules
Harlem once had a somewhat questionable reputation, yet today, it is a center of bustling activity and thriving businesses, as well as the old iconic landmark, the Apollo Theatre. Harlem has a strong history of jazz, and not surprisingly, there's a number of music clubs you can visit that will make you feel as though you've been transported back in time.
Whole Foods Market
Mt Morris Pk W/W 124 St
W 125 Street & Malcolm X Blvd
Mount Morris Park Farmers Market
Starbucks
New York Public Library - Harlem Library
125 Street Station
Marcus Garvey Park