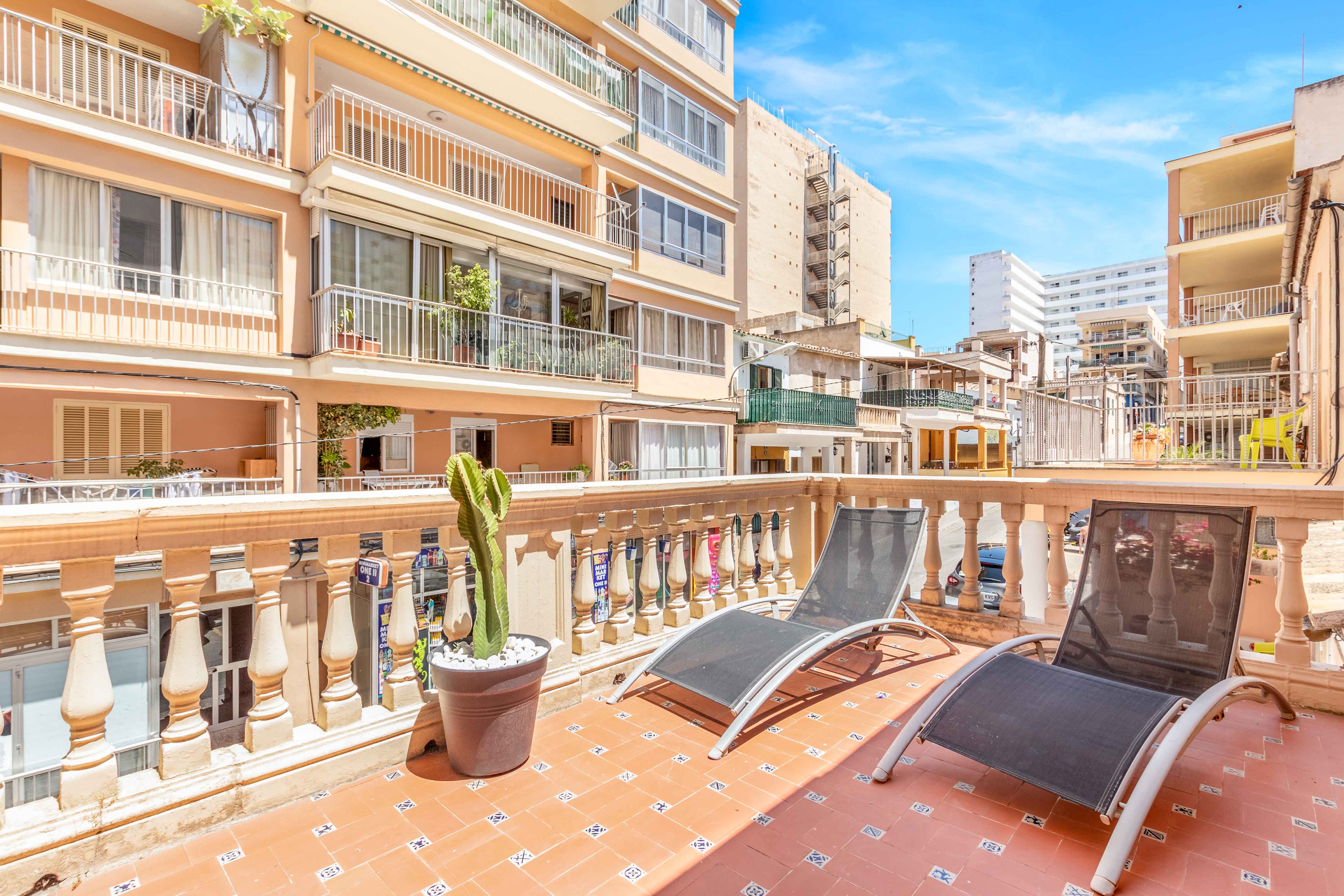 Palma Co-living
Carrer de la Marineta, 5B, 07600 S'Arenal, Illes Balears, Spain
Located in the Balearic Island of Mallorca, one block away from Playa de Palma, a 5 km white sandy beach, the place is a perfect spot to enjoy your business and leisure stay, an oasis for a digital nomad or any independent location worker! It features a co-working space, a meeting room and a skype room, a fully equipped kitchen and dinning area, a rooftop terrace / BBQ / chill out area with WIFI, double bedrooms and individual bedrooms and weekly events to meet up everyone in the community.
Min. stay
30 days
Max. stay
365 days
Rooms
Private Room with Shared Bathroom
Single Plus Room with Shared Bathroom
Double Room With Shared Bathroom
Amenities
Wi-Fi

Weekly housekeeping

Shared kitchen

Laundry facility
Rules
Please note: The rates are listed and will be charged in USD - Rates include: Desk at the coworking space. Access to all the common areas. Access to all the events managed by the Co-living. Taxes and bills included - Cancellation Policy: * More than 2 weeks before arrival - Full refund (less fee payment). * Between 2 and 1 week before arrival – 50% refund * Less than 1 week of arrival, no show or departure prior departure date. - No refund.
This beachside hotspot on the southern coast of Mallorca serves up plenty of sun, sand and nightlife. A variety of water sports, restaurants and cafes can be found in the little neighborhood of S'Arenal. Its beautiful palm trees, white sand and long wide beaches make it one of the most popular beach destinations in the area. Although families may want to find another tropical location in which to relax - S'Arenal has quickly gained a reputation for being the latest party spot among young locals and tourists.
Walking distance to Banks, Bars and Restaurants
2 min walk to Irongym Arenal
1 min walk to Eroski Supermarket
One block away from Playa de Palma