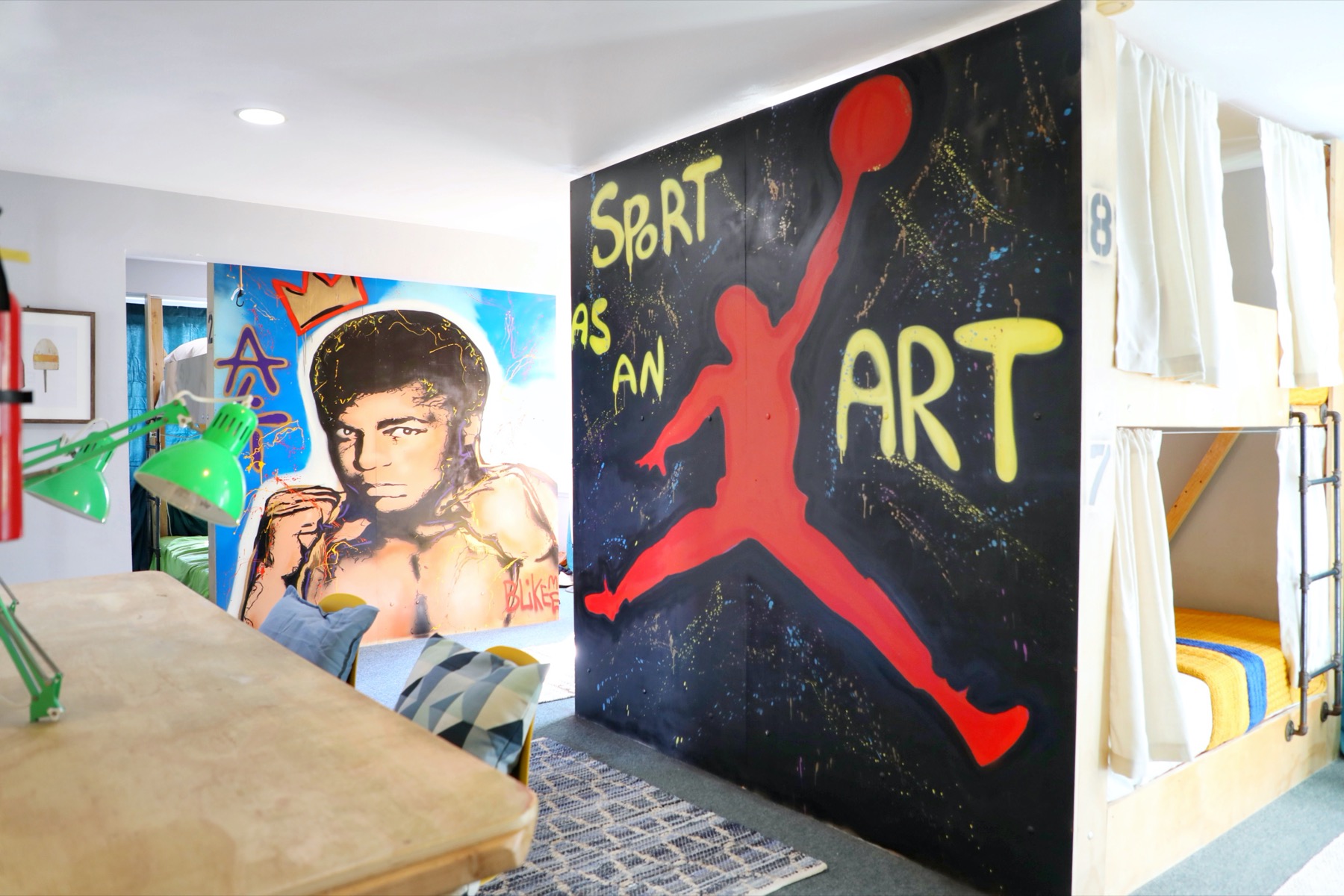 K-Town Co-living
2815 W 7th St, Los Angeles, CA 90005, USA
K-Town Co-living has Shared Bedrooms with 4, 6 or 8 Bunk Beds and 9 Bathrooms. It features a fully equipped kitchen, TV Netflix , Hulu Cable, Play Station, Air conditioning Heating, a patio with outdoor furniture. Coffee and tea are available and all basic things for cooking, like salt, pepper, oil etc. Enjoy the sport equipment (Yoga mats, Dumbbell, fitness balls etc.) and the garden area to do a workouts , as well as the Library (with more than 200 books), a big screen movie night, a Coworking area, an Art area - drawing set and a free storage of 2 big bags included, while living. Daily housekeeping, including change of bedding once a week, is included as well as all utilities and wifi. Everything you need is in walking distance. If you are in Hollywood you are in the middle of everything. If you are artist - lots of studios in the area. If you are young professional - a lot of business events happening in Hollywood, and we are between Downtown, Central LA, Valley, Santa Monica.
Min. stay
30 days
Max. stay
–
Rooms
$655 / Mo + $100 One-Time Refundable Security Deposit
S
M
T
W
T
F
S

1

2

3

4

5

6

7

8

9

10

11

12

13

14

15

16

17

18

19

20

21

22

23

24

25

26

27

28

29

30

31
$655 / Mo + $100 One-Time Refundable Security Deposit
$655 / Mo + $100 One-Time Refundable Security Deposit
Amenities
Rules
Private parking is possible on site (reservation is needed) and costs USD 150.
MacArthur Park in Los Angeles dates all the way back to the 19th century and was designated as the City of Los Angeles Historic Cultural Monument #100 in the 1940's. The park includes a lake, an amphitheater, and plenty of recreational space. MacArthur Park has grown into one of the most culturally iconic locations in LA and is featured in a Charles Chaplin film as well as popular TV shows and movies like The Amazing Spider Man and The Fresh Prince of Bel-air.
15 min walk to Walgreens, Ihop, Denny´s
10 min walk to Wilshire / Vermont Station
6 min walk to MacArthur Park