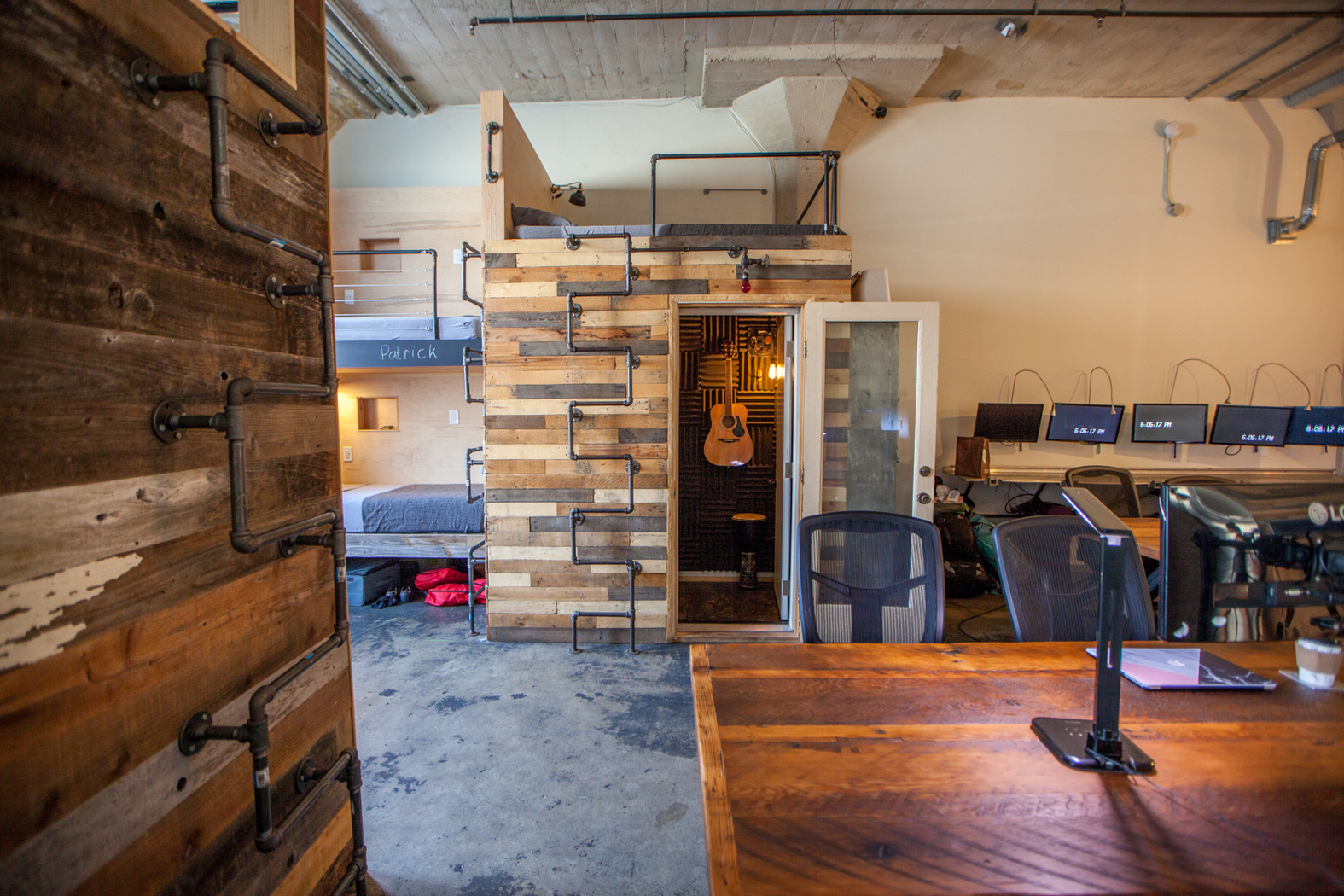 Hollywood Podshare
1631 Cosmo Street Los Angeles, CA 90028
All PodShare locations are open to members – so you have a hub across the city of LA whether you need a desk, a cellphone charge or a power nap. The kitchens are stocked with breakfast foods and the bathrooms have clean towels, toiletries, and toothpaste for your use. All PodShare computers have DIY software programs like FCP and Adobe. Pods are custom-built minimalist spaces for social travelers. Twin or queen-sized. Some pods convert from bed to desk (see Murphy Pod), some have closets and trundle areas for suitcases and all have a 22″ flat-screen TV with Netflix, Hulu, games plus personal outlets, LED night light and a memory foam mattress. Please note: 7 beds in a co-ed open dorm.
Min. stay
30 days
Max. stay
–
Rooms
Amenities
Wi-Fi

Shared kitchen

Laundry facility
Rules
Extensions are available on a month-to-month basis with a minimum 30-day extension requirement.
Hollywood is synonymous with show business and celebrity, from its giant letters emblazoned on the hillside to the walk of fame and multiple film studios. There's a huge amount to see and do in Hollywood, but keep in mind it is a primary tourist destination, so it's prone to crowds.