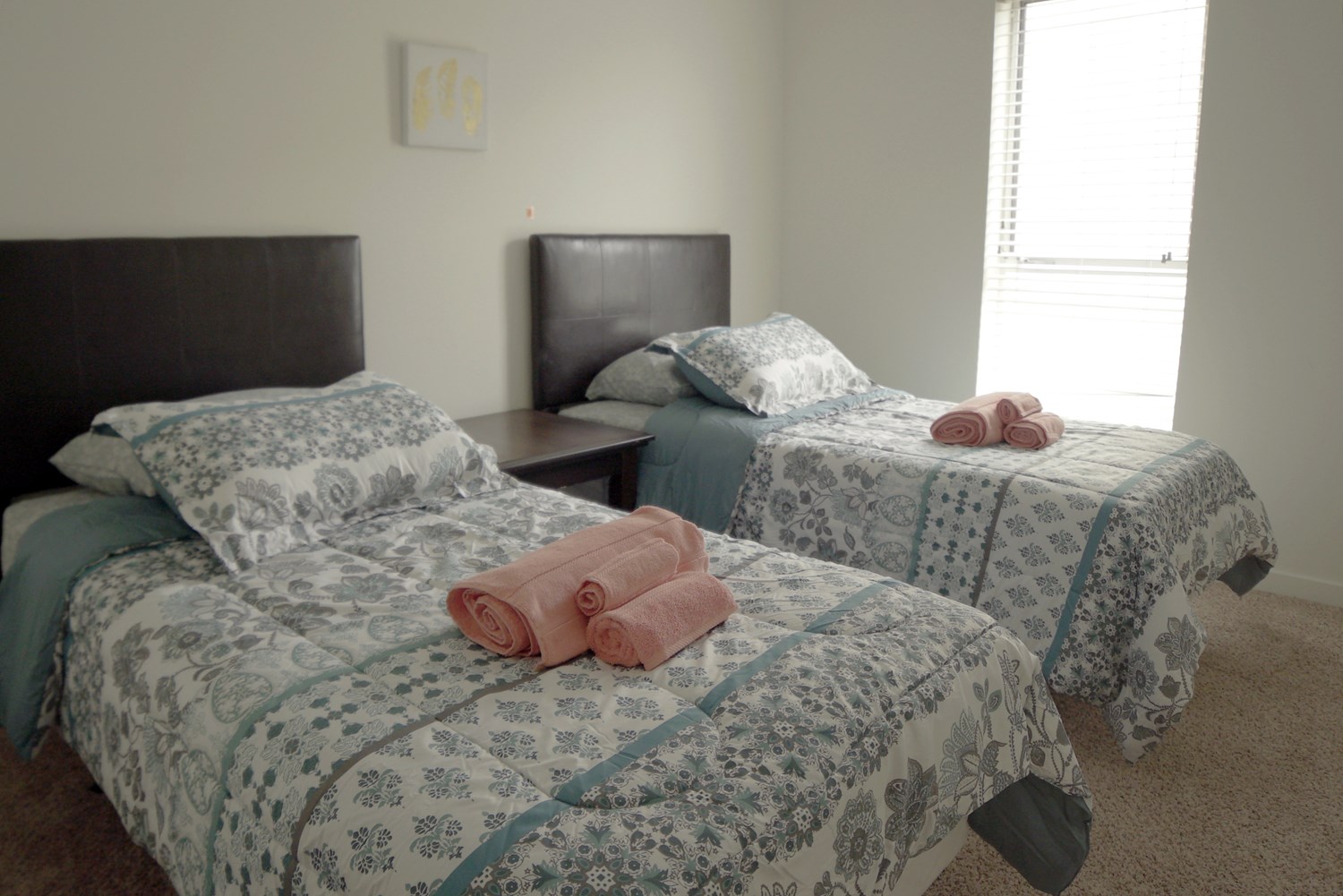 Downtown Santa Monica Apartments
Santa Monica, CA, USA
Student and intern housing. These 2 bedroom 2 bathroom apartments come furnished, with free in-unit washer/dryer, and secured garage parking for ($75/month extra). Reserve a private room with ensuite bath or share a bedroom with another student/intern. We will match you with someone if you don't have a friend! This neighborhood has it all - one block away from Vons Supermarket, 3rd street promenade, Metro train station, and of course the beach! Easy access to Santa Monica English schools, UCLA, and SMC. Rent includes all utilities and bi-weekly maid service.
Min. stay
30 days
Max. stay
–
Rooms
Shared Room (rate per person) - Male
$1,400 / Mo + $350 One-Time Refundable Security Deposit
Private Room
$2,600 / Mo + $350 One-Time Refundable Security Deposit
Amenities
Wi-Fi

Weekly housekeeping

Shared kitchen

Laundry facility
Rules
Santa Monica is arguably one of the prettiest places in the entire city of Los Angeles. There's an open-air pedestrian mall and pristine, palm-tree lined beachfront to take in, as well as plenty of theatres and live music venues. Santa Monica is also home to some of the best restaurants in the area, particularly in regards to seafood dishes.