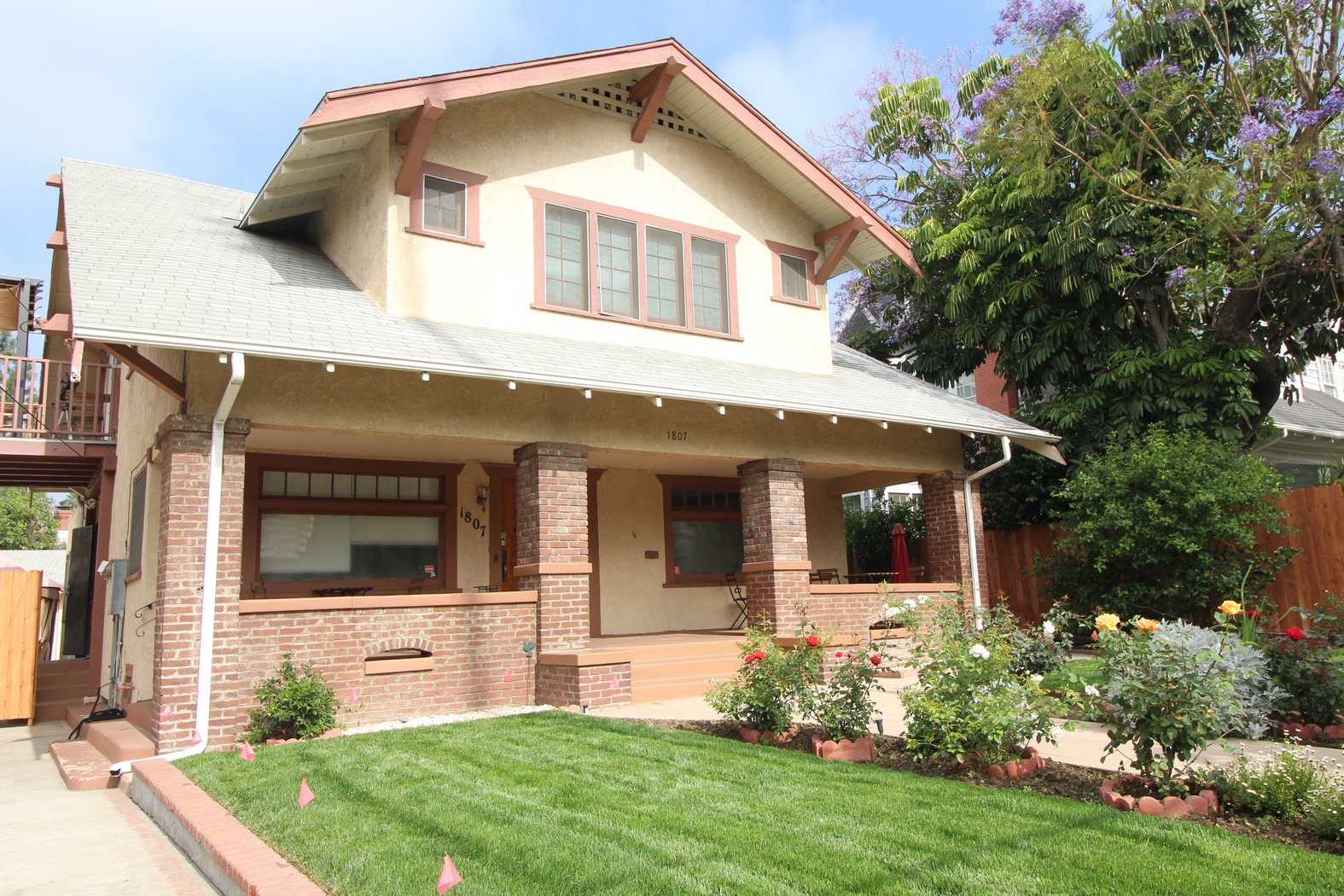 Van Ness House
1807 N Van Ness Ave, Los Angeles, 90028
Min. stay
30 days
Max. stay
–
Rooms
Twin Bunk Bed (shared with 4-8 residents)
Amenities
Wi-Fi

Weekly housekeeping

Shared kitchen

Laundry facility

Public parking

Bar/Lounge

Fitness center

Complimentary breakfast
Rules
***Please read this fully:*** This is for a bed in a shared house near Silver Lake, Los Angeles. Residents are a group of comedians, playwrights, screenwriters, novelists, illustrators, DJs, animators, directors, photographers, painters, dancers, visual artists, sculptors, designers, musicians, percussionists, singers, and otherwise creative people who live together in order to save money on rent and focus their time and energy on their careers. Don't want to pay $1200 for a studio? Rather focus on your creativity than working around the clock just to cover the rent? Network and collaborate by living with others who share the same goals, while saving money and making a ton of new friends. Stay a month or a year! Offering month-to-month, completely furnished shared rooms (dorm style) with an awesome list of amenities plus weekly activities. There is a large common area with comfy sectional couches, blazing fast WIFI, Netflix, Hulu, etc. There is a community computer with editing software, hot tub, photo backdrops, and plenty more. Rent covers one bunk bed in a *shared room* (4-8 people to a room) in the renovated space with all utilities included - plus storage space for your clothes and belongings. Guys and girls rooms are in separate bedrooms. All common areas are shared. Residents are picky about who is let in. To foster a sense of community, weekly activities for all members - regular family dinners (included in your rent), acting classes, dance classes, photography classes, vocal lessons, house concerts, and more! These events are all free, included in the cost of rent. Please be ready to inspire and be inspired by the other creative people!
Smoking

Suitable for pets

Suitable for infants

Parties or events

Suitable for children
Centered around its namesake street, Franklin Avenue, this fashionable neighborhood is known for its chic vibe, often being likened to the Manhattan of Los Angeles. There's an emphasis on understatement in Franklin Village, so while there is plenty of culinary and shopping gems to explore here, it largely remains one of the city's most hidden gems.