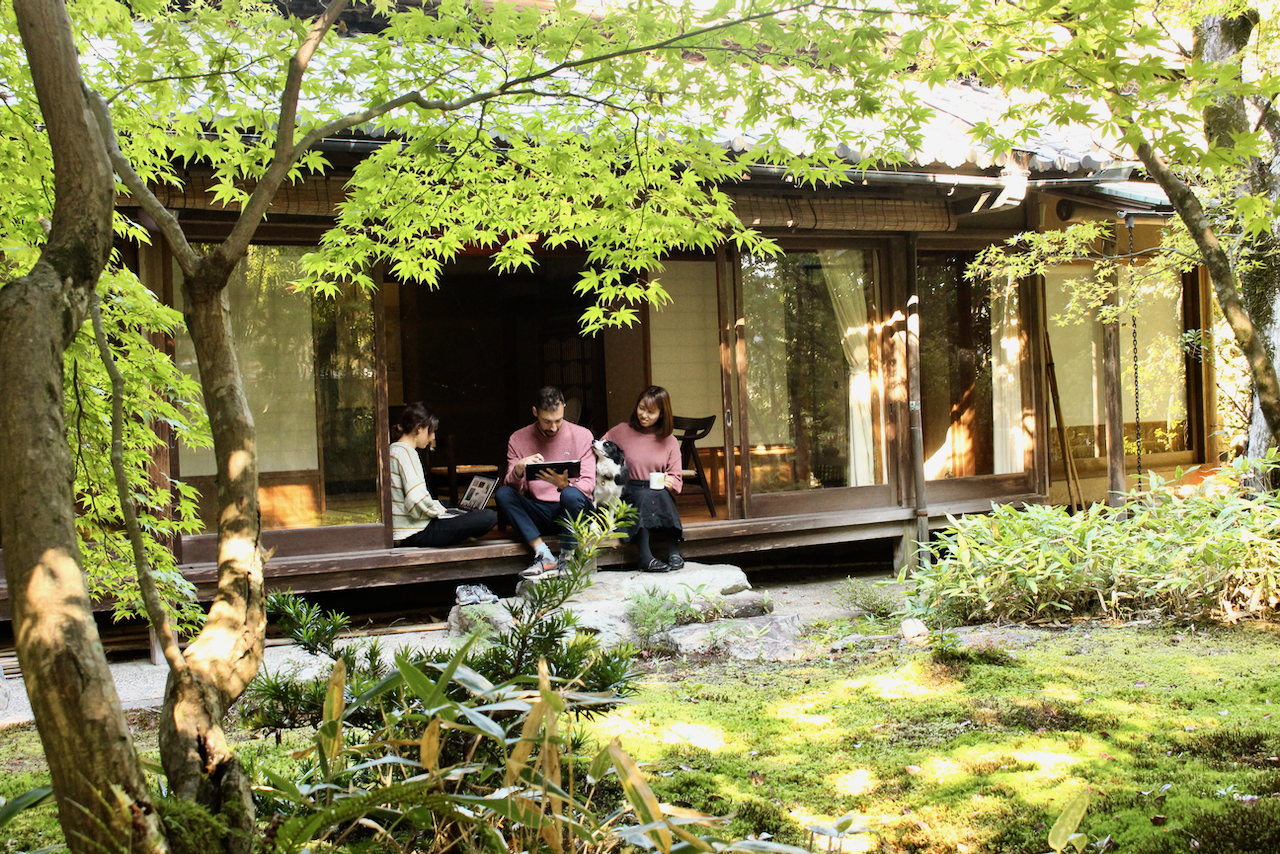 Taikoukyo Co-living
31-1, Yamada Minami-cho, Nishikyo-ku, Kyoto, Japan
Located 15 min walk away from Kamikatsura Station, just two stops from Arashiyama area, this coliving space features a shared kitchen, a living room, terrace, bath and toilet on both floors. All are fully-equipped. The monthly rent includes twice-weekly consumables like tissues and toilet paper, and twice-weekly trash collection (only the common trash bins). Two pairs of linens and bed sheets, pillow covers, and bath and face towels are provided when you move in. Near the station you'll find a supermarket, 24 hour convenience stores, drugstores and restaurants. The guests at Taikoukyo Coliving can also use Taikoukyo Coworking, which is located only a minute away from the Coliving.
Min. stay
30 days
Max. stay
365 days
Rooms
Japanese Style Room (Tatami floor with a private terrace and futon mattresses)
Twin Bedroom with a Private Terrace
Single Bedroom with a window
Amenities
Wi-Fi

Shared kitchen

Laundry facility
Rules
*Please note: The monthly rates are listed and will be charged in USD* – Other expense : Utility expense is 10,800 JPY (tax included)/month* Promos starting from October: 1) First month rent 20% OFF!* 2) Long Term discount 10% off from the third month! * 3) FREE Coworking use!
Nishiyama Ryokan is located in Kyoto's Central Kyoto neighborhood. The area's natural beauty can be seen at Philosopher's Walk and Lake Biwa, while Gion Corner and Kyoto Minamiza Theatre are cultural highlights. When in Nishiyama Ryokan, check out an event or a game at Kyoto Racecourse, and consider making time for Kyoto Aquarium, a top attraction not to be missed.
Restaurants (ramen noodle or sushi restaurants along Hankyu Railway)
Supermarket, 24 hour Convenience Stores, Drugstores
15 min walk from Kamikatsura Station