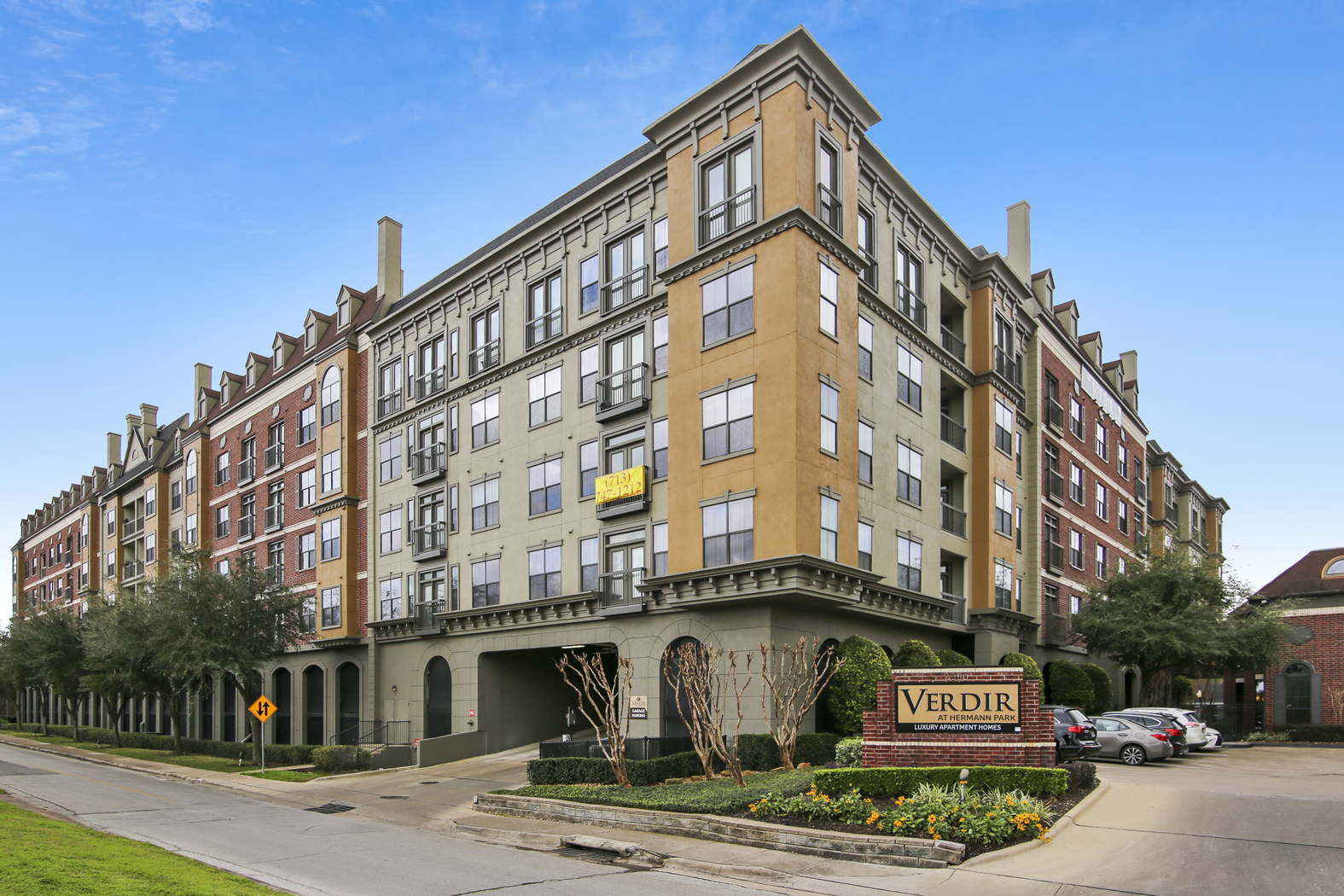 Verdir at Herrmann Park
2380 S MacGregor, Houston, TX 77021
Min. stay
30 days
Max. stay
–
Rooms
Amenities
Wi-Fi

Bar/Lounge

Laundry facility

Fitness center

Weekly housekeeping

Shared kitchen

Public parking

Complimentary breakfast
Rules
At Verdir, you can enjoy the comforts of the luxury amenities available to residents and also enjoy the short walk to Hermann Park where you can spend a leisurely afternoon walking around the Japanese garden or strolling through the museum. As an Gray Spear Lodging guest, feel free to take advantage of our 24/7 support should you find yourself desirous of anything else. As a resident, you will be able to take full advantage of an on-site coffee bar with Wi-Fi access, and a 24-hour fitness center is available for residents looking to stay in shape without commuting to a gym. After your workout, grab your towel and relax next to the swimming pool with poolside grilling and entertaining.
Smoking

Suitable for pets

Suitable for infants

Parties or events

Suitable for children
The Houston Museum District is one of the top cultural districts in the country. Nineteen institutions make up the Houston Museum District, and 11 are free all the time. The district is the proud home of the nation's sixth largest art museum—The Houston Museum of Find Arts—offering guests 300,000-square-feet of space dedicated to paintings, sculptures, costumes, photography and textiles dating back to the antiquities.