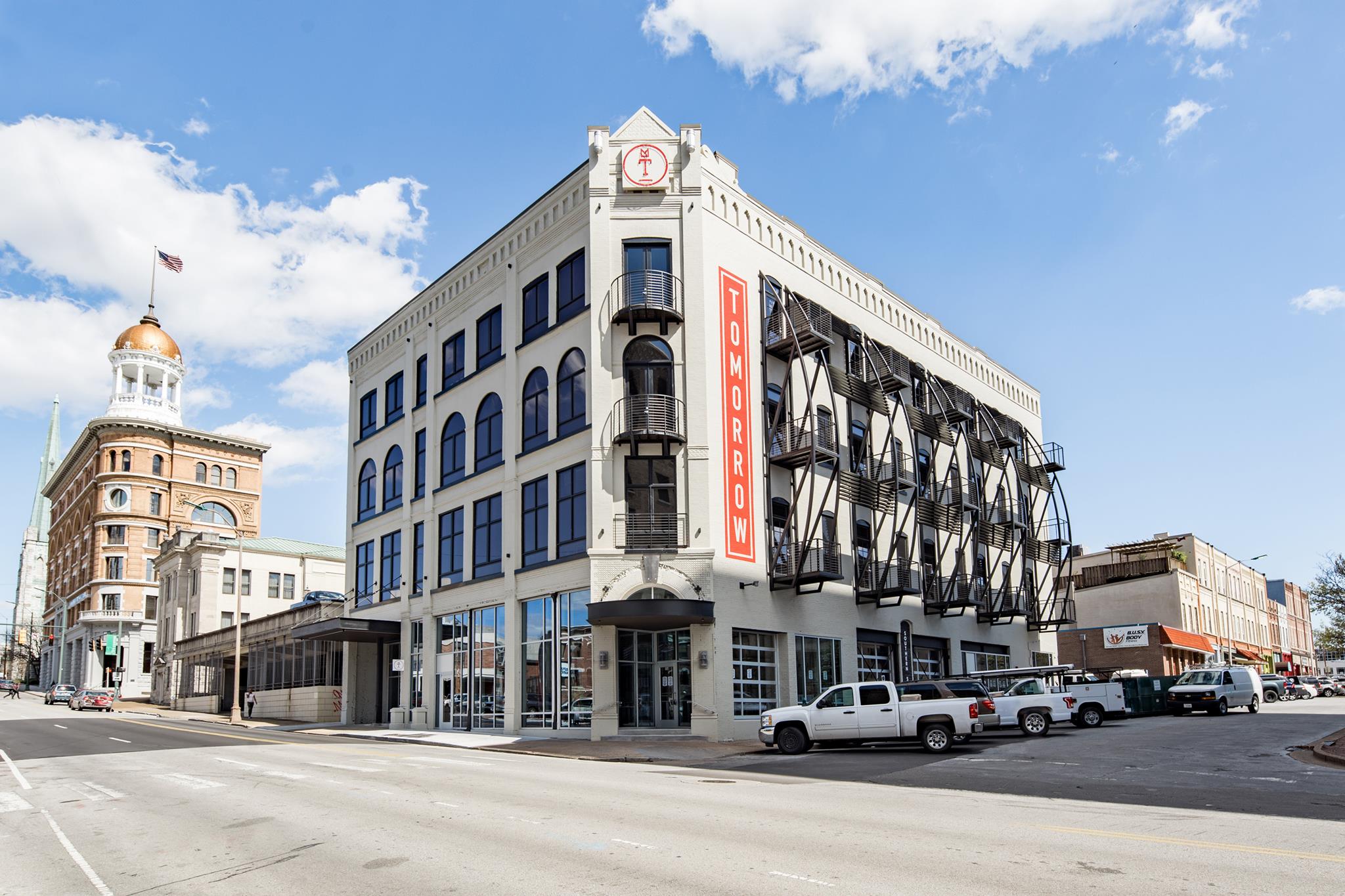 Tomorrow Building
818 Georgia Ave, Chattanooga, TN 37402, USA
Located in the Innovation District of Chattanooga, Tennessee, the Tomorrow Building is the first coliving residence in the southeast! This historic building (built in 1888) is in the heart of downtown where nearby developments include the newly renovated Miller Park, improved walkability, and plenty of retail establishments. One of only a few cities to have a designated innovation district, this 140-acre radius is made up of businesses, organizations, and nonprofits that appeal to the city's entrepreneurs, creatives, civil servants and professionals.
Min. stay
30 days
Max. stay
–
Rooms
$1,485 / Mo + $800 One-Time Refundable Security Deposit
S
M
T
W
T
F
S

1

2

3

4

5

6

7

8

9

10

11

12

13

14

15

16

17

18

19

20

21

22

23

24

25

26

27

28

29

30
$1,720 / Mo + $800 One-Time Refundable Security Deposit
Amenities
Private Bathroom

Laundry on site

Shared Kitchen

WiFi
Rules
There is an $800 security deposit, $55 one-time refurbishment fee, and one-time programming fee depending on the length of stay. The breakdown is as follows; $50 (1-3 months), $100 (4-8 months), or $200 (9-12 months). A $200 programming fee will be collected upfront, and a portion shall be reimbursed upon check-out depending on the length of stay.
The City Center in downtown Chattanooga is simply the place to be if you want the best of the city just outside your front door. You'll find plenty of art, music, dining, shopping. City Center is one of the most popular Chattanooga neighborhoods and the best place to experience our city's unique traditions.