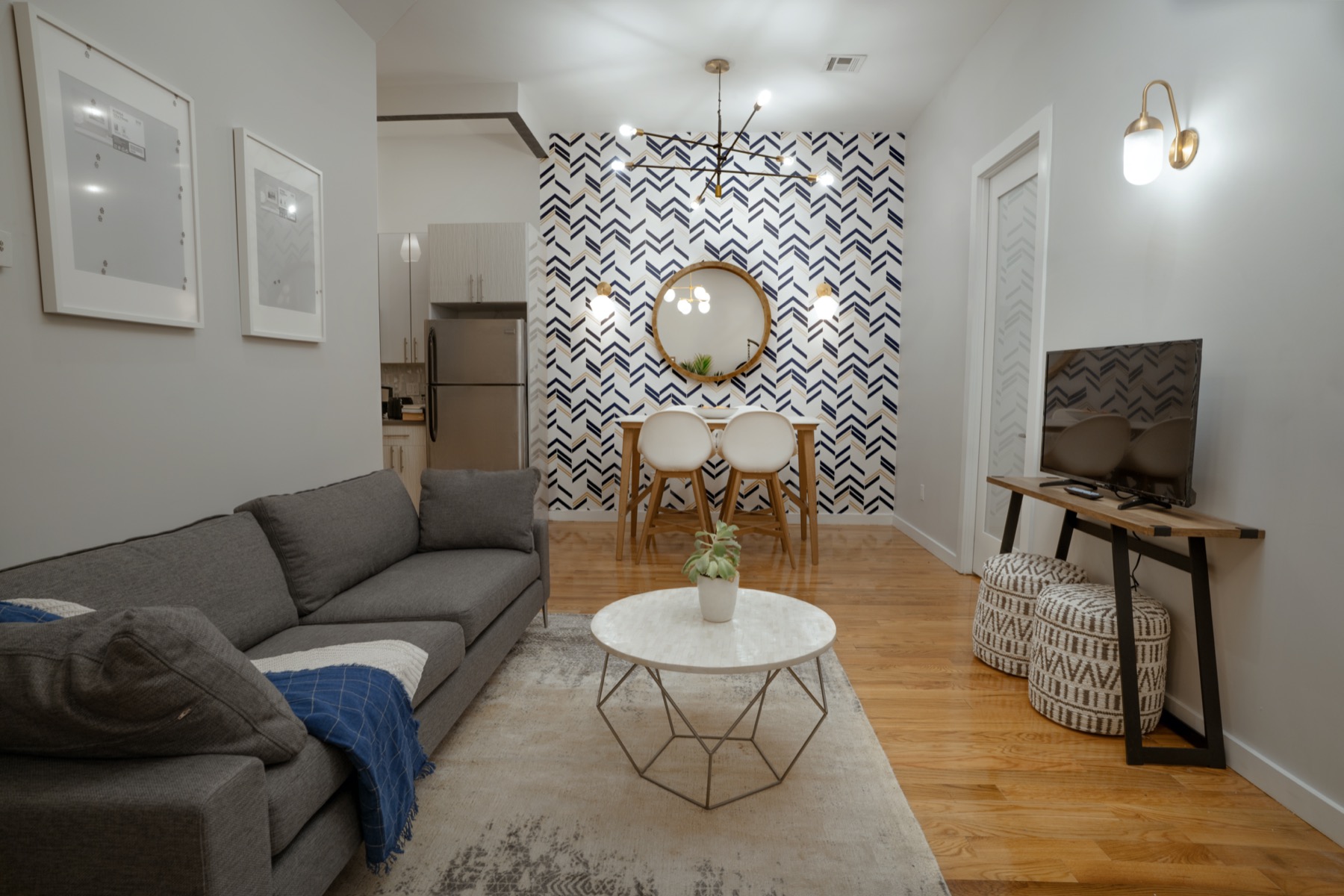 Harman Street Co-living
Harman St, Brooklyn, NY, USA
Welcome to Harman. Harman by Aleph gives you the time to live a better life, at a price tag you can afford. Fully furnished with a weekly cleaning service, utilities and WiFi included in rent, a beautiful home to share with great roommates ... what more could you ask for? Raves and coffee shops aside, Bushwick is a hardworking, diverse, blue-collar neighborhood where opinions are respected and interesting activities are just around the corner. If you're looking for a living experience where you're surrounded by different lifestyles stumbling together in the New York experiment, come check this place out.
Min. stay
30 days
Max. stay
365 days
Rooms
$1,850 / Mo + $1,850 One-Time Refundable Security Deposit
Amenities
Wi-Fi

Weekly housekeeping

Shared kitchen

Laundry facility

Public parking
Rules
Monthly Rates: One month: $1850 / 2-3 months: $1800 per month / 4-5 months: $1750 per month / 6-7 months: $1700 / 8-9 months: $1650 / 10-11 months: $1600 / 1-year : $1550per month
Bushwick is well known for its live music venues, amazing food and dive bars as well as its funky art and fashion. In Bushwick, you'll find galleries and venues setting up shop in former warehouses, as well as some of Brooklyn's best nightlife.
L-train
M-train
Frutti Yummi Frozen Ice and Ice Cream Bar
Dromedary Urban Tiki Bar
Chimu Express: Peruvian chicken. If you haven't, you should.
Taqueria Santa Fe
El Charro Bakery (4.5 stars on 218 reviews!)
Party On: 80's Themed Pizza Bar