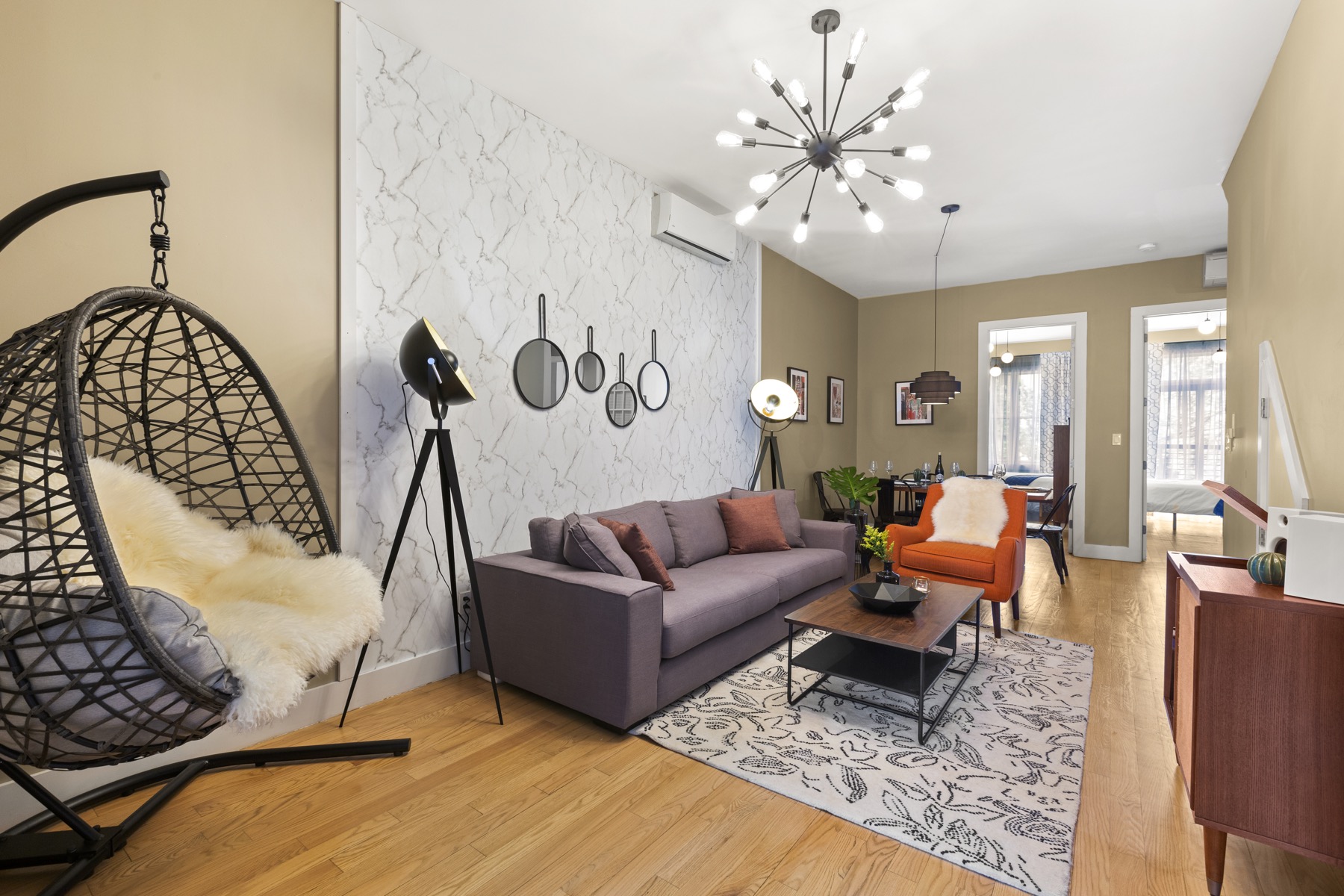 Flushing Avenue Co-living
1035 Flushing Ave, Brooklyn, NY 11237, USA
"Where the young, hip, and fashionable are drawn to chic boutiques, trendy cafes, and buzzy restaurants" Not our words, but we concur. ​ Williamsburg is quintessential Brooklyn. From incredible waterfront views of Manhattan to revived industrial neighborhoods, this neighborhood offers some of the best shopping, nightlife, and overall quality of living experience in all of the borough of Brooklyn. Welcome to Flushing. Flushing by Aleph gives you the time to live a better life, at a price tag you can afford. Fully furnished with a weekly cleaning service, utilities and WiFi included in rent, a beautiful home to share with great roommates ... what more could you ask for?
Min. stay
30 days
Max. stay
365 days
Rooms
$1,700 / Mo + $1,700 One-Time Refundable Security Deposit
Amenities
Wi-Fi

Weekly housekeeping

Shared kitchen

Laundry facility

Public parking
Rules
Monthly Rates: One month: $1700 / 2-3 months: $1650 per month / 4-5 months: $1600 per month / 6-7 months: $1550 / 8-9 months: $1500 / 10-11 months: $1450 / 1-year : $1400 per month
Located in the northwest corner of Brooklyn, East Williamsburg is most well-known for the East Williamsburg Industrial Park. Its reputation for being a cultural melting pot is formed by its diverse inhabitants from all over the world, making it a dynamite location for young artists and students. East Williamsburg has a number of unique shops, start-ups and murals along with easy access to all surrounding areas in Brooklyn.
L - train (Morgan Ave) - .25 miles
Forrest Point - funky joint with cocktails and modern grub
Brooklyn Cider House - bar that brews its own cider and serves family-style Basque meals
Bunna Cafe - Ethopian vegan food
Kávé Espresso Bar - artsy coffee shop with light bites
Syndicated Bar Theater Kitchen - intimate cinema and eatery
Tina's Place - unfussy diner for breakfast and lunch
The Brooklyn Mirage - incredible outdoor concert venue