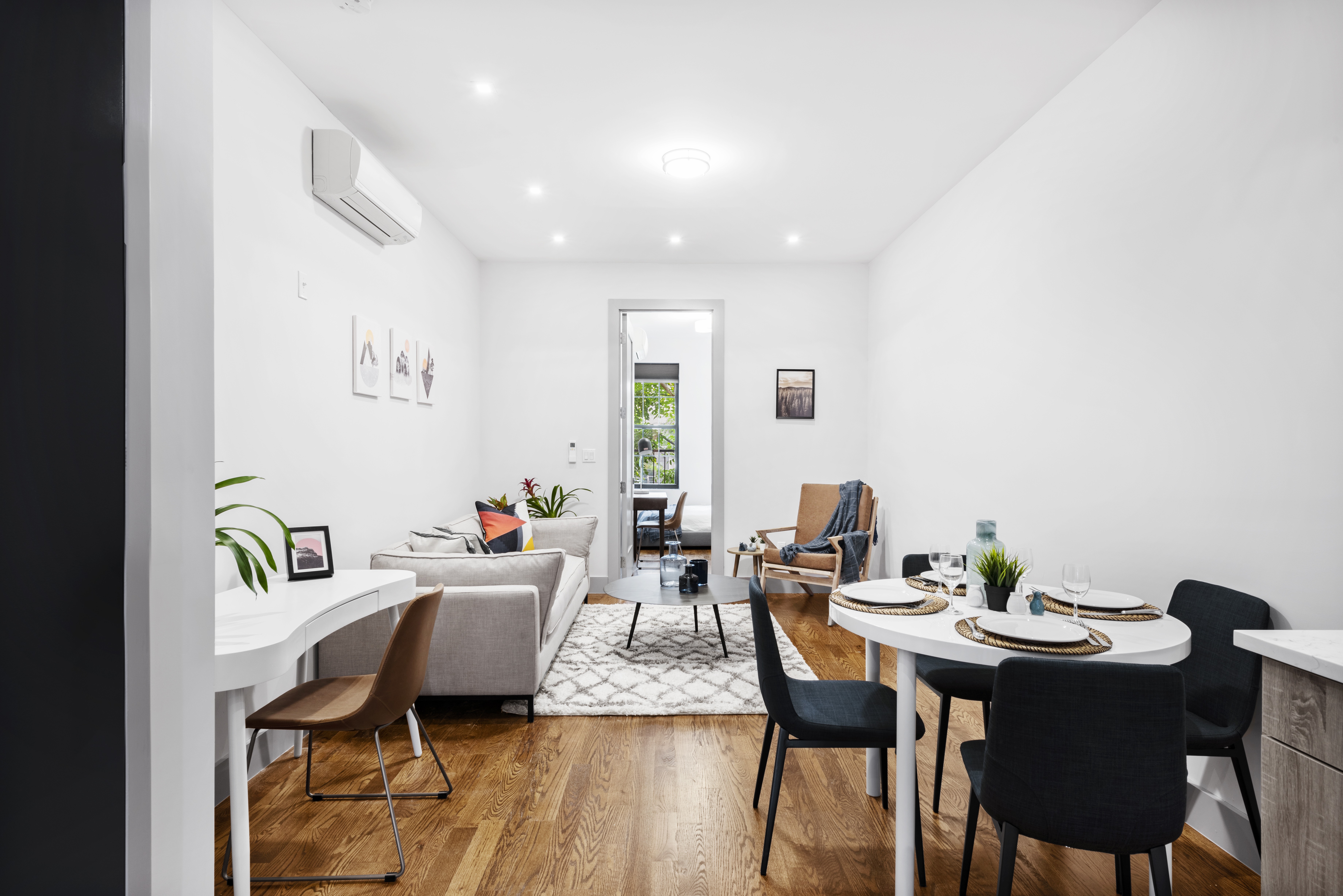 Chauncey Street Co-living
274 Chauncey St, Brooklyn, NY 11233, USA
Chauncey Street Co-living is located in Brooklyn. It features 6 fully furnished apartments with a total of 18 bedrooms, a rooftop and a backyard. Each apartment features 3 bedrooms and 1.5 bath. Basic cleaning supplies/toiletries are provided. The building has a washer/dryer. All utilities and wifi are included.
Min. stay
30 days
Max. stay
365 days
Rooms
$1,450 / Mo + $1,450 One-Time Refundable Security Deposit
Amenities
Wi-Fi

Weekly housekeeping

Shared kitchen

Laundry facility

Public parking
Rules
Monthly Rates: One month: $1600 / 2-3 months: $1550 per month / 4-5 months: $1500 per month / 6-7 months: $1450 / 8-9 months: $1400 / 10-11 months: $1350 / 1-year : $1300 per month
Stuyvesant Heights is an upscale enclave located in Bedford-Stuyvesant that has a great deal of history, and is considered a very desirable place to live. There is not only a lot of gorgeous architecture to take in, you can also find a number of wonderful bars and restaurants in Stuyvesant Heights, as well as some funky thrift stores that provide one of a kind finds.
The Wilky
L'Antagoniste
Lady Moo Moo
The MacDonough Cafe
3 min walk to Ralph Avenue Subway Station