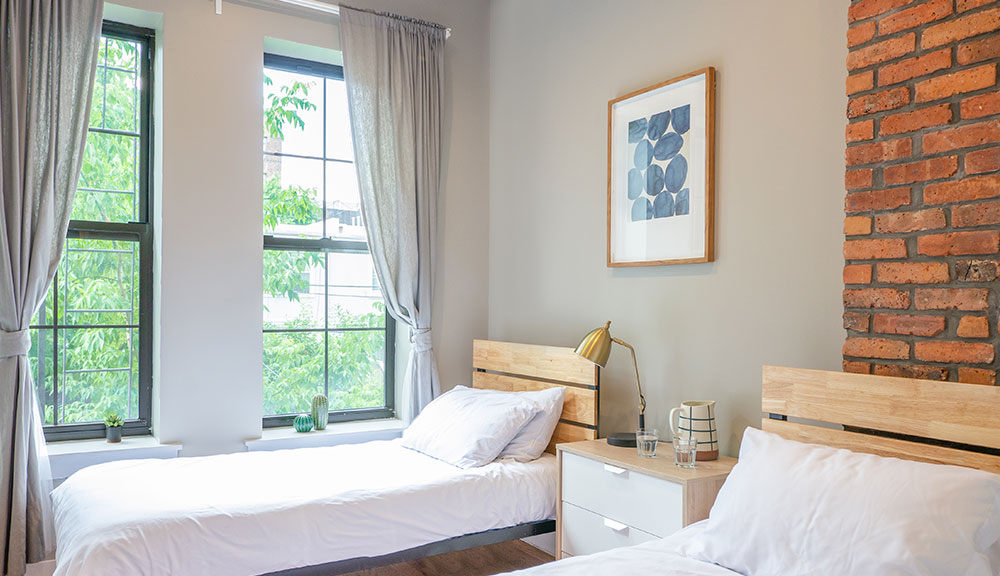 Bed-Stuy House - Co-living and Co-Working
Brooklyn, NY 11206
Located on the north side of the Bedford-Stuyvesant neighborhood in Brooklyn. The Bed-Stuy House is a seven-minute walk to the Myrtle Ave. stop on the J, M and Z trains, and a 10-minute walk to the Myrtle-Willoughby Aves. stop on the G train. The location is near coffee shops, pizza joints and bars. The house features updated appliances and hardwood floors. This house is equipped with 17 bedrooms, six kitchens and six living rooms. All of the common areas are massive in comparison to your average New York City apartment. This space is move-in ready; and includes all utilities and free wifi.
Min. stay
30 days
Max. stay
–
Rooms
Private Room with Private Bathroom (Rate per person)
$1,890 / Mo + $1,890 One-Time Refundable Security Deposit
Amenities
Wi-Fi

Weekly housekeeping

Shared kitchen

Laundry facility
Rules
Bed-Stuy is a combination of two different neighborhoods – Bedford, and its slightly more upscale neighbor, Stuyvesant. Bed-Stuy has the quintessential Brooklyn look and vibe, with gorgeous, historic brownstones set along tree-lined streets. There's a strong artistic population in this area, as well as a number of young professionals.