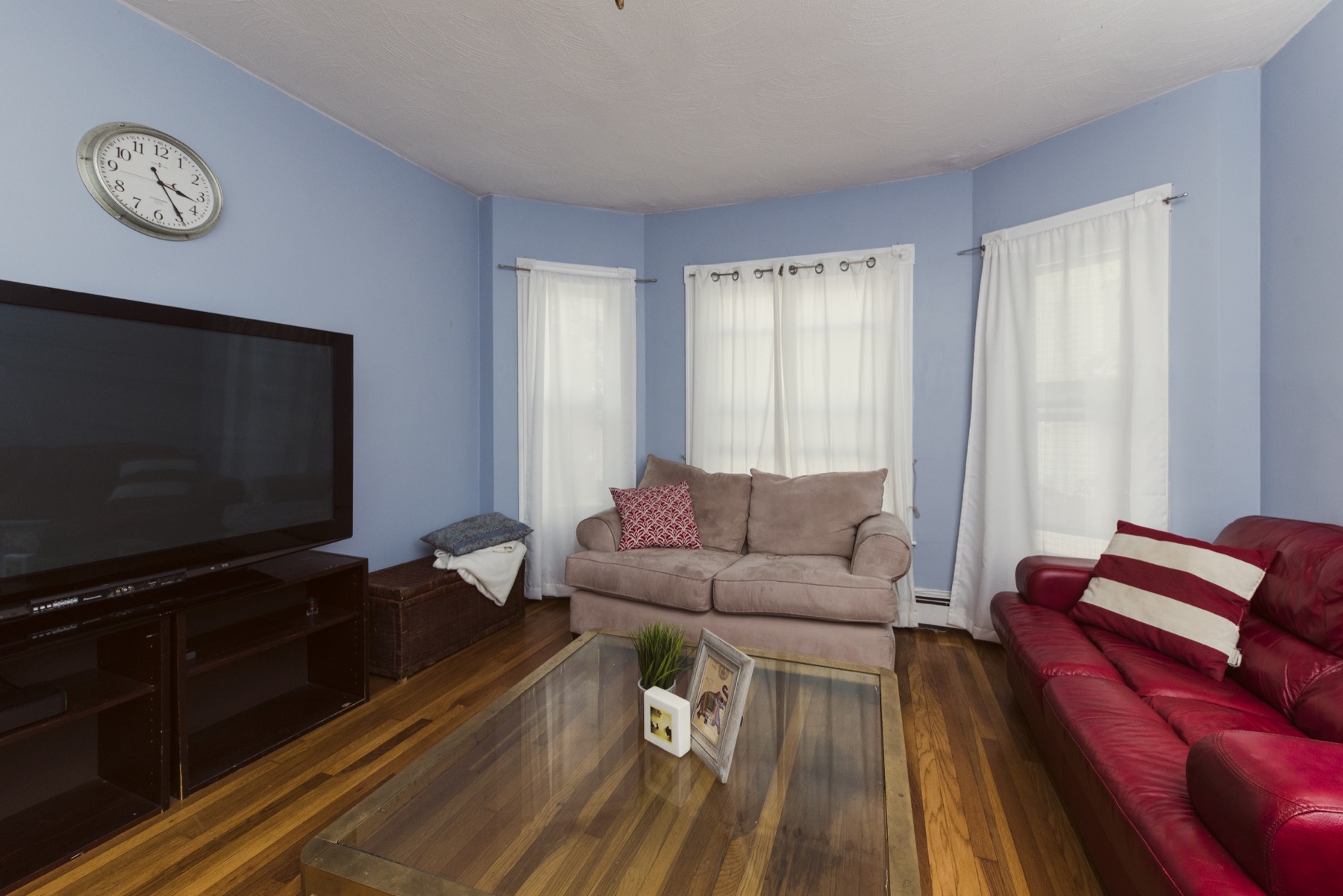 Wheeler Street Apartment
20 Wheeler St, Somerville, MA 02145, USA
This apartment is located in a friendly and residential neighbourhood in Somerville. The four-bedroom apartment is bright and spacious lined with hardwood floors and filled with new furnishings. Located on 20 Wheeler Street in Somerville, the MBTA and several bus stops are within walking distances as well as major grocery and home good stores. This comfortable and fully furnished four-bedroom apartment comes with lots of closet space, hardwood floors, and one bathroom. All utilities (Gas, Water, and Energy), Wi-Fi, monthly cleaning is included in the rent. The kitchen is fully stocked with cooking essentials, a large dining room table great for dinners, and living room with cable TV.
Min. stay
30 days
Max. stay
365 days
Rooms
Room 2 (Apt 1)
Show amenities
Room 3 (Apt 1)
Show amenities
Amenities
Wi-Fi

Shared kitchen

Laundry facility

Weekly housekeeping

Bar/Lounge

Public parking

Fitness center

Complimentary breakfast
Rules
A $150 cleaning fee will be charged for leases under 3 months. The property has two monthly cleanings, one on the 1st of each month and the second cleaning at mid-month.
Smoking

Suitable for pets

Suitable for infants

Parties or events

Suitable for children
There's a fun-loving, live and let live vibe to Somerville which strongly complements its young population. Incredibly family-oriented, there are plenty of markets and shops in Somerville, as well as a variety of restaurants and quick access to other areas of the city.
Walking distance to major grocery and home good stores
Walking distance to the MBTA and several bus stops