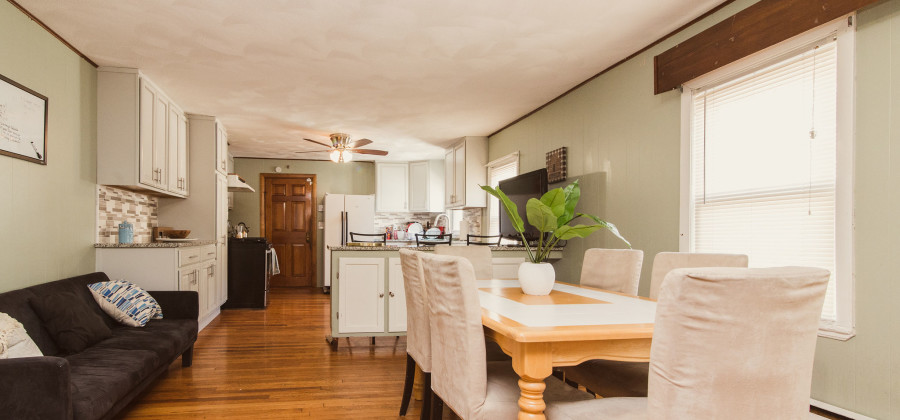 Thorndike Street Apartment
99 Thorndike St, Cambridge, MA 02141, USA
This apartment is located in Thorndike St, Cambridge. It is a short commute to MIT, Hult Business School, Google, Harvard and Galleria Mall. Great restaurants nearby include Lone Star and Loyal Nine. The apartment is walking distance to gym facilities, supermarkets, MBTA Lechmere Station (Green Line) and Kendall Square (Red Line). The apartment has four bedrooms, one bathroom, a fully renovated modern kitchen equipped with all stainless appliances and marble counter tops, a kitchen bar, and a dining area. There are bright common areas with lots of natural light. All utilities and wifi are included.
Min. stay
30 days
Max. stay
–
Rooms
$1,618 / Mo + $1,618 One-Time Refundable Security Deposit
$1,619 / Mo + $1,619 One-Time Refundable Security Deposit
$1,678 / Mo + $1,678 One-Time Refundable Security Deposit
$1,689 / Mo + $1,689 One-Time Refundable Security Deposit
Amenities
Wi-Fi

Shared kitchen

Laundry facility
Rules
A $150 cleaning fee will be charged for leases under 3 months. The property has two monthly cleanings, one on the 1st of each month and the second cleaning at mid-month.
Located across the river from Boston, Cambridge is the home of Harvard University, and MIT, so there is a very strong youth influence here as well as a somewhat upscale vibe. In Cambridge, you can take in art museums and various libraries, or stop into any one of the local pubs for hearty yet reasonably priced dishes.
Walking distance to gym facilities, supermarkets, MBTA Lechmere Station (Green Line) and Kendall Square (Red Line)
Short commute to MIT, Hult Business School, Google, Harvard and Galleria Mall