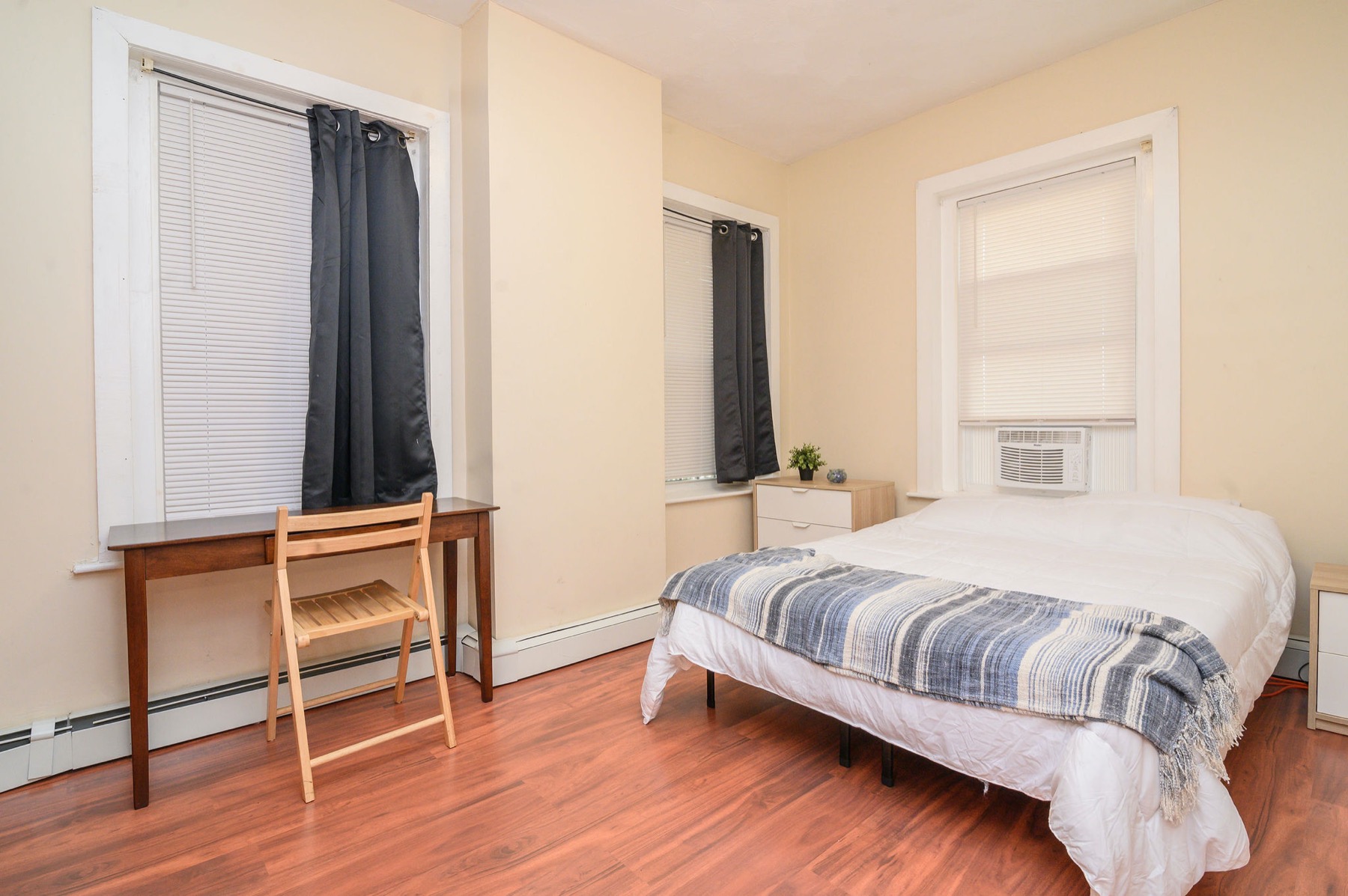 Mark Street Apartment
5 Mark St, Boston, MA 02130, USA
Beautiful red-brick townhouse apartment, centrally located in the vibrant and popular Jamaica Plain neighborhood, just south of Mission Hill. The apartment is a few steps away from Centre street, and conveniently located only a short walk from MBTA Orange Line Jackson Square T station. Downtown Boston is a 10-minute train ride away. Jamaica Plain is the perfect neighborhood to live in with its amazing dining options, warm neighborhood feel, and green spaces like Boston's Emerald Necklace. This apartment has four-bedroom, 1 bathroom, located on the property's first floor. Spacious and comfortable, it features a newly renovated eat-in kitchen and a fully furnished living area with a sofa and dining table set.
Min. stay
30 days
Max. stay
–
Rooms
$1,130 / Mo + $1,130 One-Time Refundable Security Deposit
$1,125 / Mo + $1,125 One-Time Refundable Security Deposit
$1,135 / Mo + $1,135 One-Time Refundable Security Deposit
Amenities
Wi-Fi

Shared kitchen

Laundry facility
Rules
A $150 cleaning fee will be charged for leases under 3 months. The property has two monthly cleanings, one on the 1st of each month and the second cleaning at mid-month.
Known for its diverse yet closely-tied population, Jamaica Plain has a strong community vibe, and takes pride in its appearance. There is some beautiful landscaping in Jamaica Plain, as well as walking trails that lead through Harvard University's arboretum and a number of welcoming, family-owned restaurants.
a few steps away from Centre street
a short walk from MBTA Orange Line Jackson Square T station