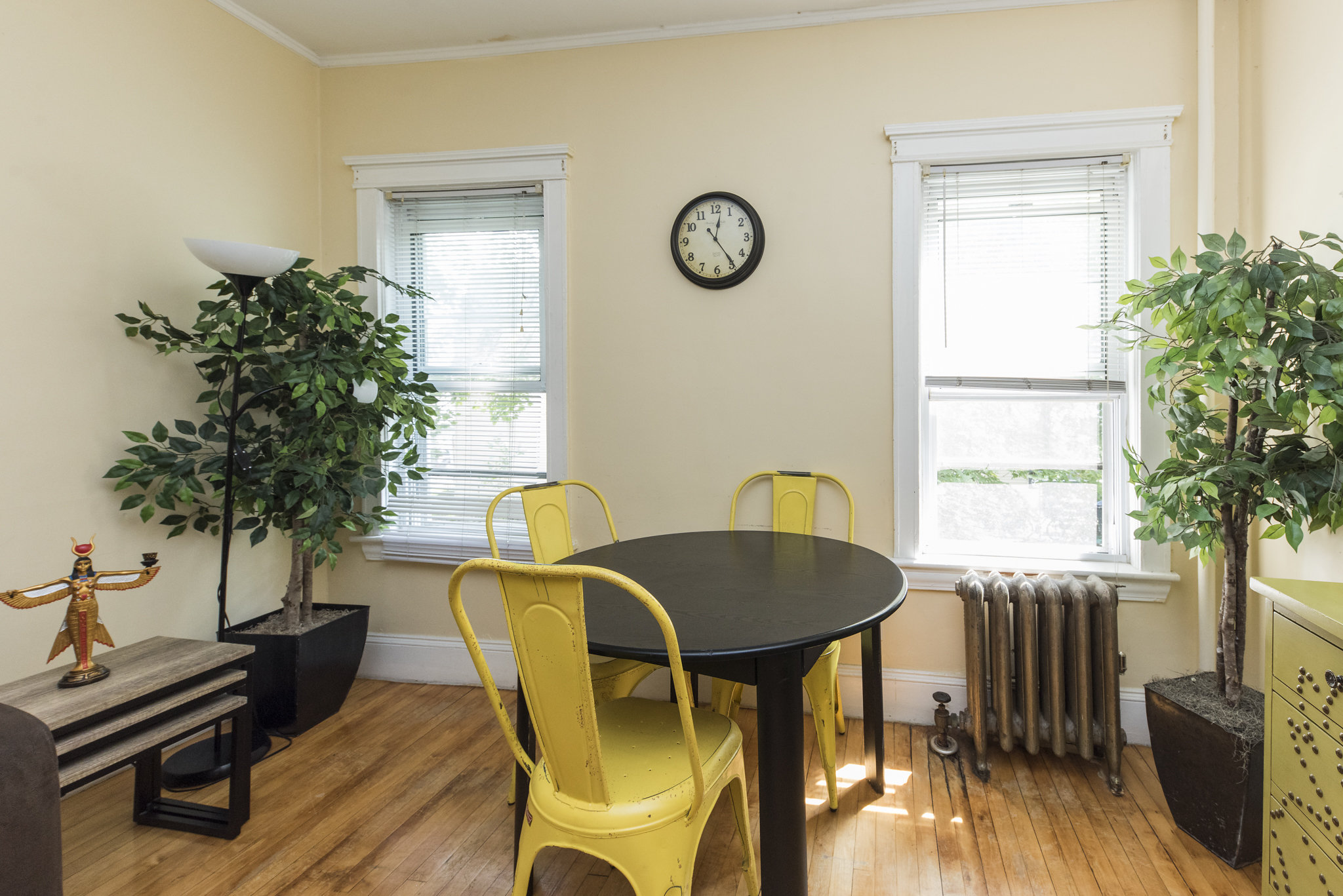 Magazine Street Apartments
158 Magazine St, Cambridge, MA 02139, USA
The apartments are in a safe and welcoming neighborhood within a 10-minute walk you will be in the bustling neighborhood center of Central Square, an area known for its eclectic community of artists, musicians, students, and science researchers, and premium grocery stores including Trader Joe's and Whole Foods. If you need to get out of the house to get work done, Starbucks and other local coffee shops are located within a 5-minute walk. Only steps away is the majestic Charles River, offering incredible views of the Boston skyline.
Min. stay
30 days
Max. stay
365 days
Rooms
#158 Room 1 (Apt 7)
Show amenities
#154 Room 1 (Apt1)
Show amenities
#154 Room 3 (Apt1)
Show amenities
#158 Room 3 (Apt 6)
Show amenities
#158 Room 1 (Apt 6)
Show amenities
#158 Room 5 (Apt 7)
Show amenities
Amenities
Wi-Fi

Shared kitchen

Laundry facility

Weekly housekeeping

Bar/Lounge

Public parking

Fitness center

Complimentary breakfast
Rules
A $150 cleaning fee will be charged for leases under 3 months. The property has two monthly cleanings, one on the 1st of each month and the second cleaning at mid-month.
Smoking

Suitable for pets

Suitable for infants

Parties or events

Suitable for children
Located across the river from Boston, Cambridge is the home of Harvard University, and MIT, so there is a very strong youth influence here as well as a somewhat upscale vibe. In Cambridge, you can take in art museums and various libraries, or stop into any one of the local pubs for hearty yet reasonably priced dishes.
Starbucks
Trader Joe's and Whole Foods
Central Square