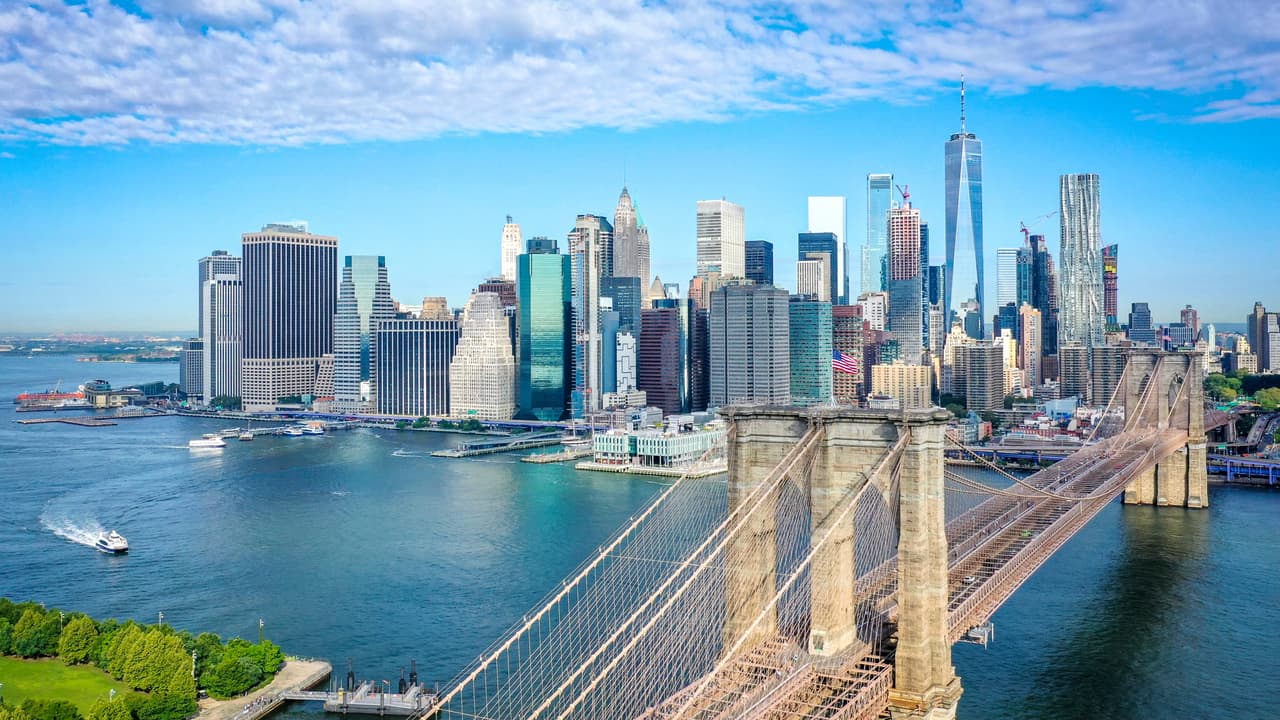 Extended Stay Hotels in New York City - Manhattan
Find flexible-term extended stay hotel rooms in New York City - Manhattan. Fully furnished, access to a kitchen, WiFi, and amenities included.
Top Rated Extended Stay Hotels in New York City - Manhattan
About New York City - Manhattan
Skyscrapers, Broadway shows, yellow cabs, Central Park… this is what most of the world thinks of when they think of New York City. The heart of NYC (and some say the world) lies on Manhattan Island. Receiving the bulk of the city's tourism, Manhattan is hands down the liveliest borough – and also the most expensive. Home to some of the most expensive housing costs in the world, Manhattan is also the smallest and most densely populated of New York City's 5 boroughs. Its iconic skyline is divided into Lower Manhattan, Upper Manhattan and Midtown. While Brooklyn is the land of small family-owned businesses, Manhattan is arguably the world capital of big business. The companies of the world are headquartered here and landing a well-paying job is easy. Large sectors of the local economy include finance, real estate, media, news, tourism and technology. The city's population is diverse and Spanish-speaking residents make up almost ¼ of the borough. 
Extended Stay Hotels in New York City - Manhattan
If a fast-paced lifestyle with plenty of amenities is what you're after – Manhattan is the place to be for a "classic New York" experience. The city that never sleeps offers an endless stream of art, entertainment, music, nightlife, shopping, dining, sporting events and outdoor activities. Job opportunities are rich and the population is diverse, making Manhattan the perfect place for your urban adventures. Looking for the ultimate in convenience? Extended stay hotels allow potential residents to make reservations - not leases - and offer a flexibility that most apartments and other living situations do not. You won't have to worry about furniture, appliances, utilities or any other necessities - these are all provided for you, allowing your temporary residence in Manhattan to feel like home! Extended stay hotels are a great option for both business and leisure travelers, as well as anyone who is relocating to Manhattan, transitioning from military service, or simply working on temporary projects. The safety and security of a hotel - which is usually staffed around the clock - make them a great option for solo travelers. This sector of lodging continues to grow as both the job and housing markets adapt to American's changing priorities and values. To keep up with the increasing demand for flexible and comfortable housing options, extended stay hotels expertly focus on providing elevated communal and residential living to their temporary residents. Many of these hotels now offer additional amenities such as laundry service, free meals and even special events for their guests. Manhattan offers many great extended stay hotels to choose from in both the city's core neighborhoods and its many suburbs. So if you're looking to make the most of your time in the "City of Light" without breaking the bank, take a look at your extended stay options for a simple solution that is both comfortable and affordable.
Extended Stay Hotel Options in New York City - Manhattan?
For those looking for extended stay hotels in Manhattan, Anyplace hosts the best properties in the city. All of our hotels in Manhattan offer amenities such as fast WiFi, comfortable beds, housecleaning, and more with convenient access to the city. And with with all-inclusive rent, your utilities will be taken care of, allowing you to live in Manhattan at an affordable price. If you'd like to begin the process of moving into your next extended stay hotel, check out our extensive selection today. We partner with hotels in the most popular neighborhoods throughout Manhattan.
What is Extended Stay Hotels?
Extended stay hotels offer apartment-style living with the flexibility and convenience of a hotel. Your suite will typically include a bedroom, bathroom, living area, desk or workstation, fully equipped kitchen, and a dining or bar area. On-site amenities often include continental breakfast buffets, housekeeping services, laundry rooms, fitness centers, and even grocery delivery services. Extended stay hotels offer additional discounts on monthly stays, making them an affordable option for longer term accommodations. Although extended stay hotels cater primarily to business clients, due to their increased amenities many travelers prefer them for leisure travel as well. Extended stay hotels are the perfect option for anyone looking to experience the comforts of home alongside the convenience and amenities of a hotel.
Things To Do
Rockefeller Center
45 Rockefeller Plaza, New York
Radio City Music Hall
1260 6th Ave, New York
St. Patrick's Cathedral
5th Ave, New York
Statue of Liberty National Monument
New York
Gulliver's Gate
216 W 44th St, New York