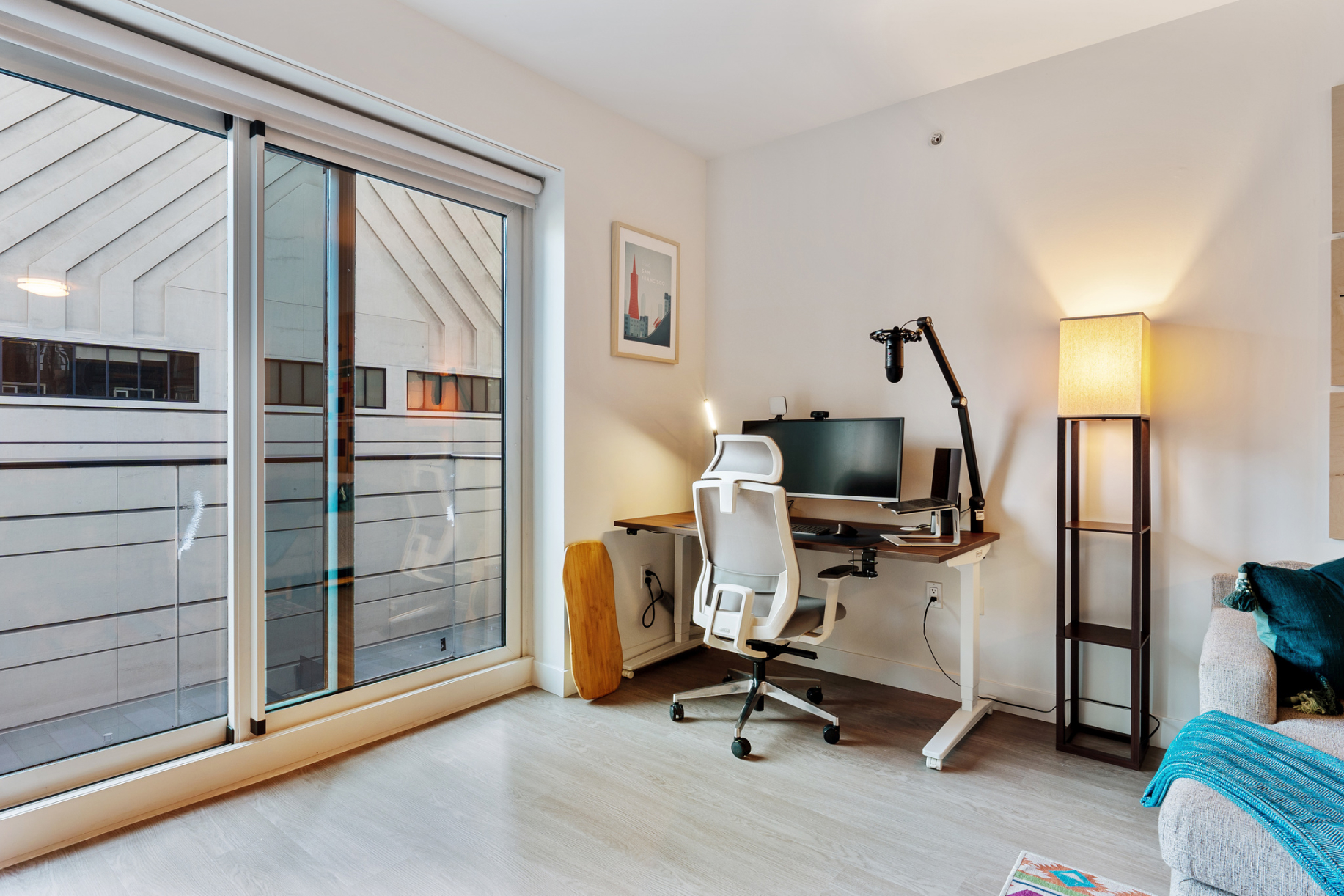 Corporate Housing Designed for the Modern Workforce
Flexible-Term Corporate Apartments with Home Offices
Finding corporate housing for stays of 30 days or longer for employees and business travelers shouldn't be difficult. And you should feel confident about your choice, knowing that the accommodations will provide the proper work environment and amenities to ensure both productivity and comfort.
Anyplace makes your decision easy. We're a team of remote workers that understand the importance of a strong work environment while in a new location.
We've designed our apartments specifically for the needs of the modern workforce. Every apartment is move-in ready with a fully equipped home office setup unlike anything found in other rentals, coworking spaces, or even office buildings.
The workspace includes a height-adjustable standing desk, ergonomic chair, widescreen monitor, microphone, wireless mouse and keyboard, and additional office gear. Your employees and clients will enjoy reliable, gigabit-speed gigabit internet, too.
Reach out to see how we can help you with your corporate housing needs.
A Solution Built for Corporate Travel
Guaranteed Productivity
Simply put, no other rental has a workspace like the one in our apartments. The office gear is comprised of the highest-quality brands, specially chosen based on research and experience. Beyond that, all apartments have lightning-fast gigabit WiFi, as reliable internet is of the utmost concern.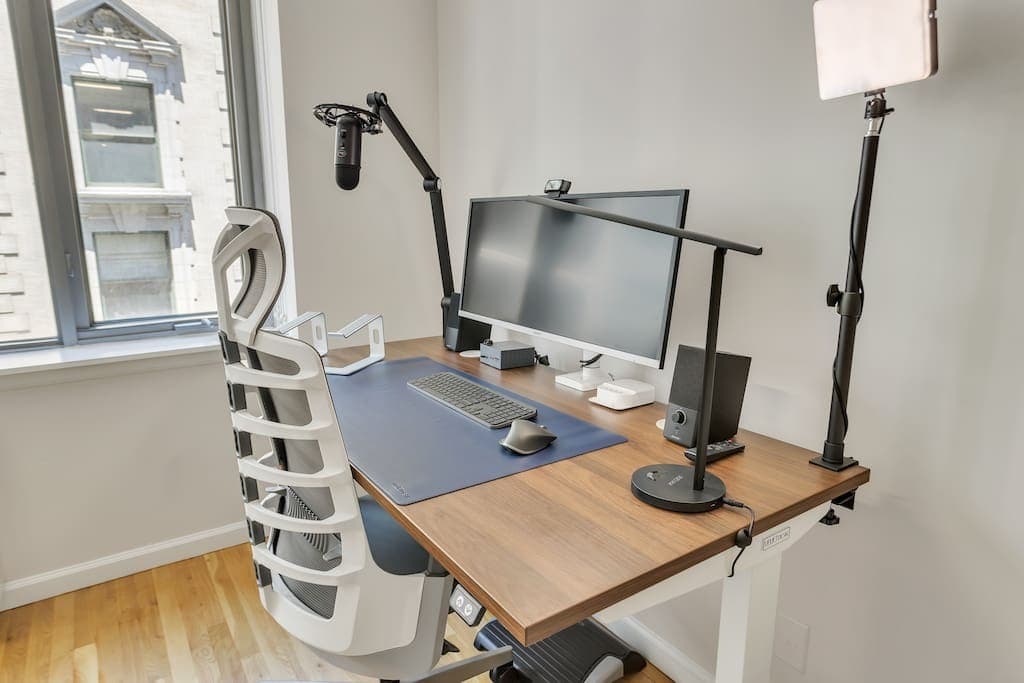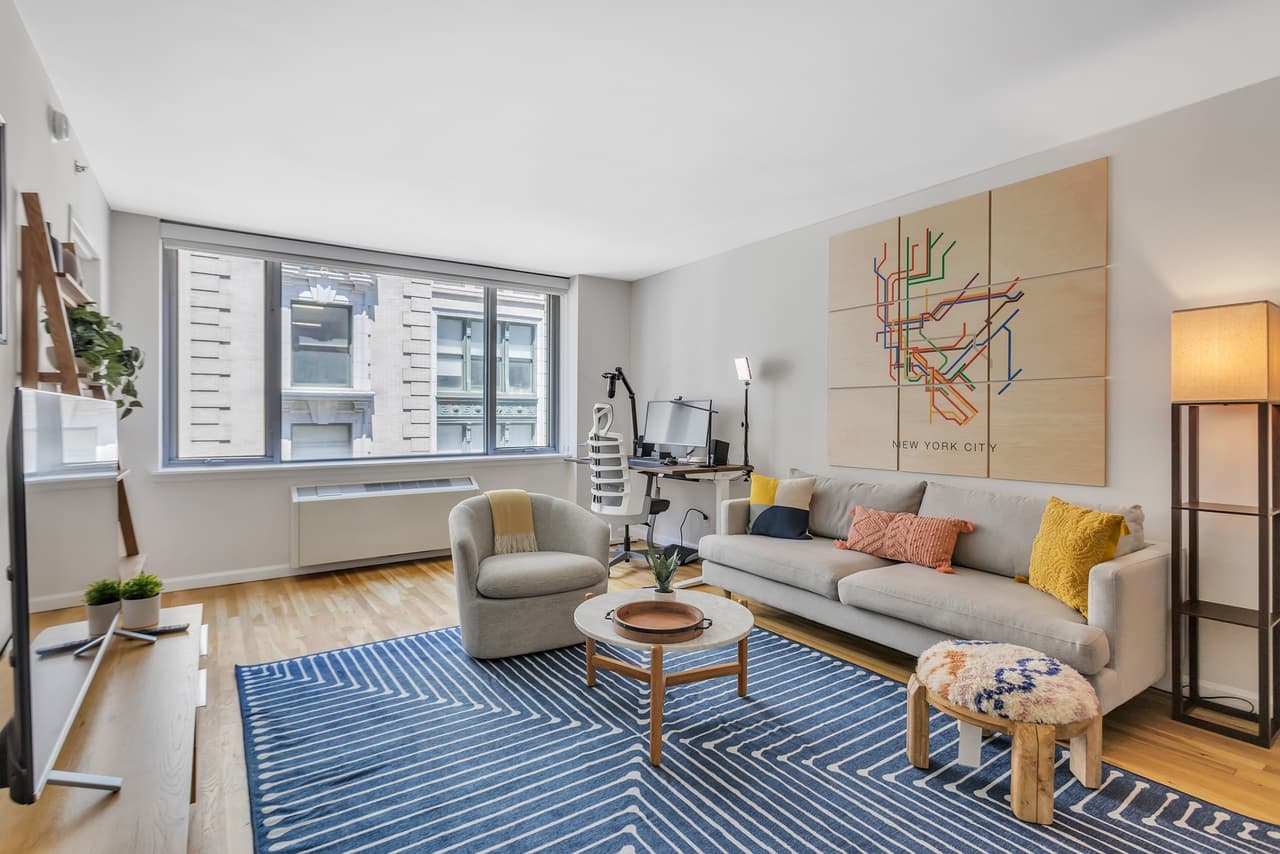 Pure Comfort
We furnish our corporate apartments so your employees immediately feel at home. The accommodation has everything for a comfortable and stress-free stay, including a stocked kitchen with cookware and appliances, and an in-unit washer and dryer for added convenience.
Luxury Amenities
The buildings we choose for our corporate rentals have all the right amenities for a relaxing and memorable time. Depending on the destination, your employees will have a range of luxe amenities including private fitness facilities, rooftop terraces with city views, business centers with conference rooms, outdoor pools, and more.
Health & Wellness
Keeping corporate travelers healthy and happy in their new location is essential; it most certainly plays a role in their overall productivity, too. Our rentals include access to private fitness centers in the building, while some also have specialty rooms for yoga and other activities. And every apartment comes with a full kitchen, to ensure cooking and preparing healthy foods is a cinch.
Flexible Terms for Flexible Teams
We know the importance of flexibility for corporate assignments, project-based work, and relocations. That's why our corporate rentals are available for 30 days or longer instead of on a monthly basis. Your initial booking can be extended at any time, too. Whether you need a rental for 35 days, 62 days, 90 days, or much longer, book to the day and decide to lengthen if necessary as the move-out day gets closer.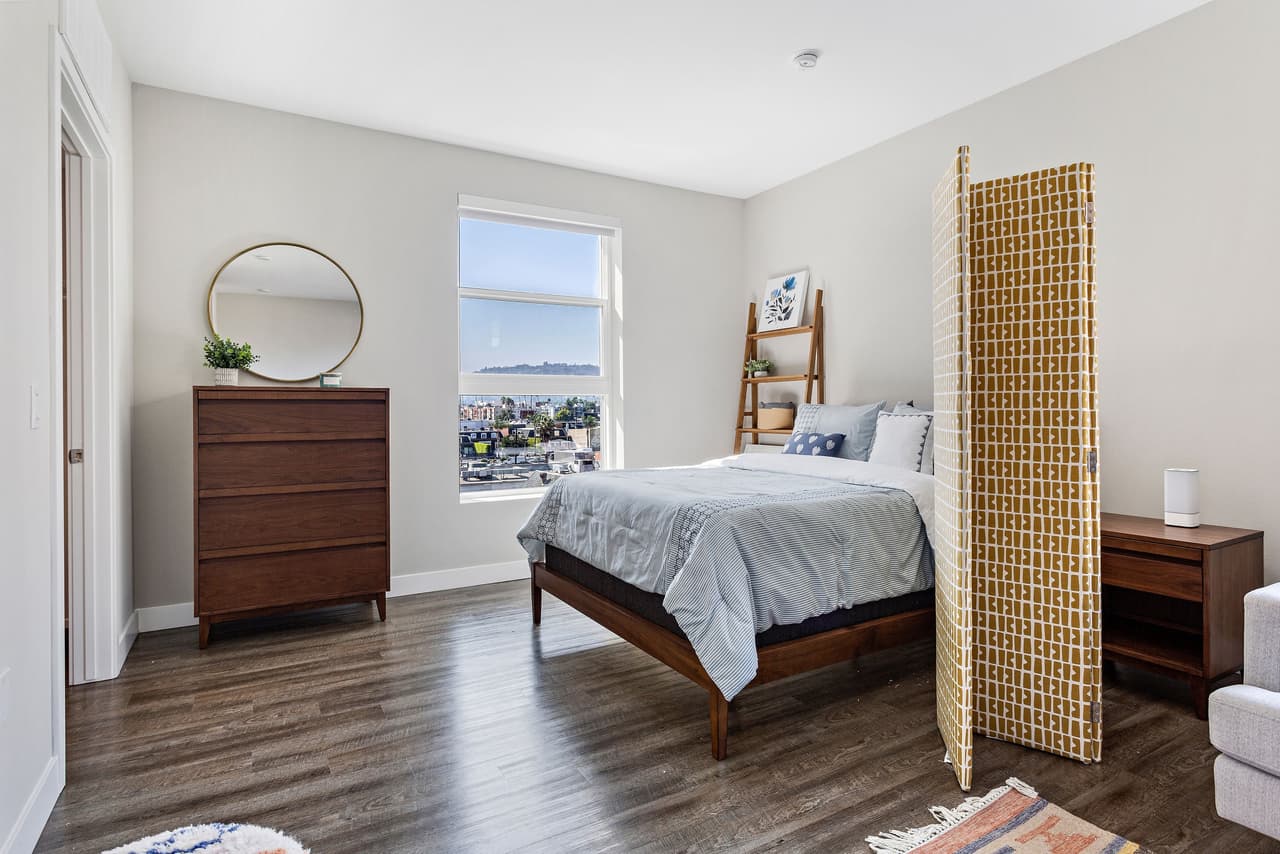 Our Clients Include




Corporate Apartments Available to Book Now
View the current availability of our apartments in Los Angeles, San Diego, San Francisco, and New York City. All are designed specifically for corporate employees with an equipped office.
San Diego

New York City - Manhattan

San Francisco

Los Angeles
Accommodation with Professional Equipped Workspaces
Level up your remote work with luxury accommodations that come prepped with an equipped home office and high-speed internet.
Desk setup & high-speed internet
Ultrawide monitor, standing desk, work chair, keyboard, mouse, and gigabit internet.
Video conferencing setup
Webcam, microphone, key light, and collapsible green screen.
Flexible-term & fully furnished
No long-term commitments and move-in-ready accommodations.
Request Corporate Housing for Your Employees
Interested in learning more about how Anyplace could be a great fit for your employees? Let us know where you need corporate housing and we'll get back to you ASAP.
Amenities
Our Corporate Housings Destinations
Explore furnished monthly corporate rentals in major cities in the United States.