17 Actionable Tips on How to Work Remotely While Traveling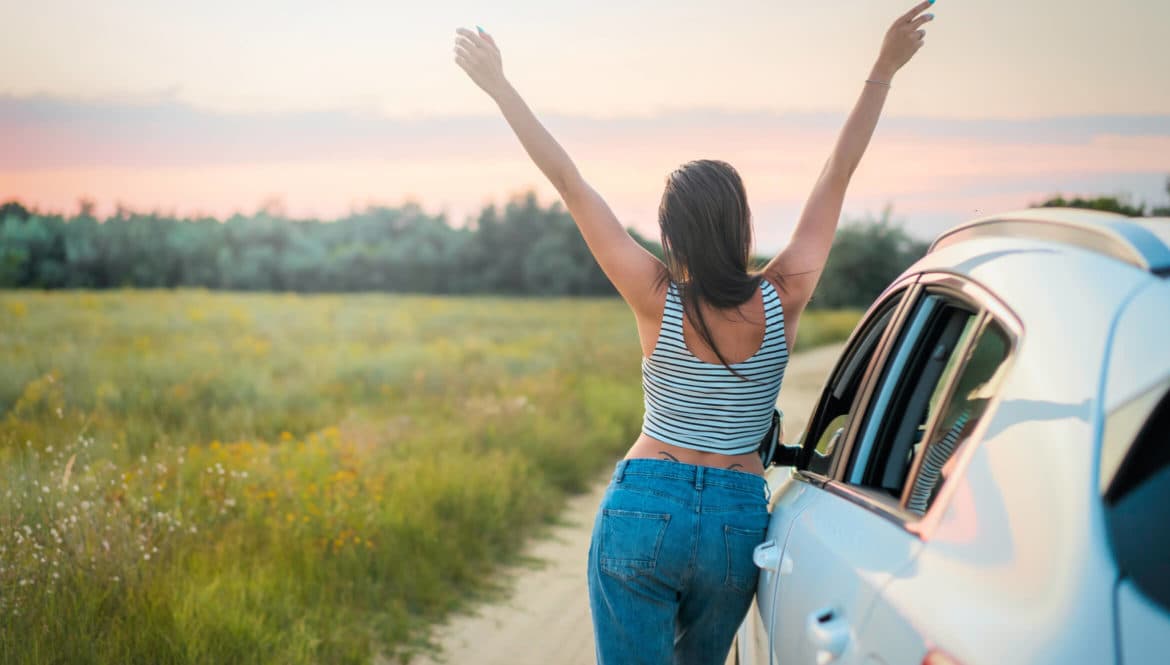 As the global pandemic has given rise to more work from home opportunities, so has the allure of working remotely while traveling. If you've ever dreamt of working on the go as a digital nomad or remote worker, then, now more than ever is the time to take advantage of the lifestyle.
But, while it may seem appealing to chuck all your belongings in a suitcase and head for the nearest airport, a fair share of research and planning will go a long way to ensure success on your remote working adventure.
Here are 17 smart and actionable tips on how to work remotely while traveling, ensuring your remote working journey is a long-lasting success.
Settle On A Remote Work Destination
First up on our list of actionable tips on how to work remotely and travel at the same time might seem like a no-brainer. While it may be appealing to jet from one destination to the next, this could end up being more disruptive than you might anticipate.
Settle on a set location as a firm home base from where you can then travel and explore from. This will not only allow you to integrate into the local community, but also provide a sense of stability and routine to your work-life too.
Dreaming of soaking up the sun on the Iberian peninsula? Why not become a digital nomad in Barcelona for instance.
Choosing a larger city with great transportation links, a major airport allowing for ease of travel, good infrastructure, a wider range of amenities, and a large expat community will help any newcomers ease into life as a remote worker.
Connect With Fellow Expats and Digital Nomads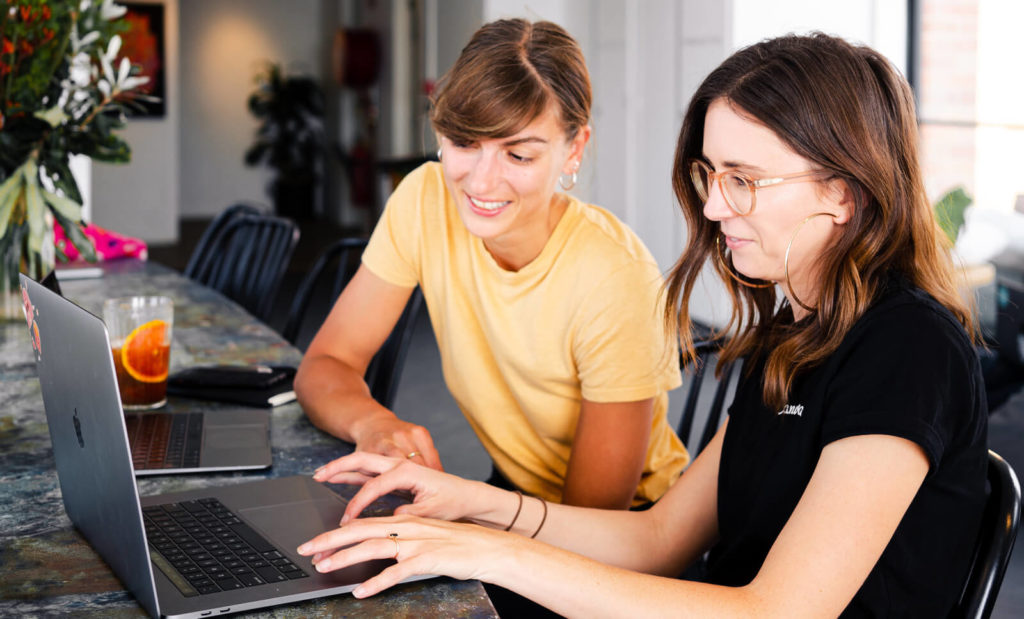 So, you've arrived at your destination, but working remotely or from home can be a lonely endeavor. That's why it's always a good idea to connect with fellow, like-minded expatriates, and digital nomads.
Facebook is an excellent tool for finding expat or digital nomad groups where you can connect and network with a larger remote-work community. Apart from the obvious social element, these groups also act as a fantastic go-to resource for any questions or emergency situations.
Need to find a local dentist? Looking for an organic supermarket? Or simply need some recommendations for the best places to dine out? These groups are often a treasure trove filled with valuable insider information and tips you should tap into.
Wi-Fi and Internet Connectivity
Undoubtedly one of the most critical to-dos to tick off your list is ensuring you will have access to fast and reliable Wi-Fi connectivity to meet your daily work obligations. Make sure to research Wi-Fi availability, accessibility, and speed ahead of time for your chosen destination.
Check out the Speedtest Global Index for a quick glance at both mobile and broadband internet speeds across different countries. Request feedback from fellow expats who have already made the transition to work remotely in your chosen destination is another good way to verify reliable Wi-Fi connectivity.
Internet Security
Following on from the previous point, one important thing to bear in mind is whether or not your employer will impose restrictions on internet security.
While many digital nomads might pop into the nearest coffee shop or cafe to work, this may not be an option for everyone. Depending on your role and the sensitivity of information or data you're dealing with, your company may prohibit you from connecting to free public Wi-Fi, instead, requiring you to connect to a secure LAN connection.
If this rings true for your given situation, you'll want to make sure you have access to an internet router and also include a LAN cable into your packing list ahead of time.
Pack for Success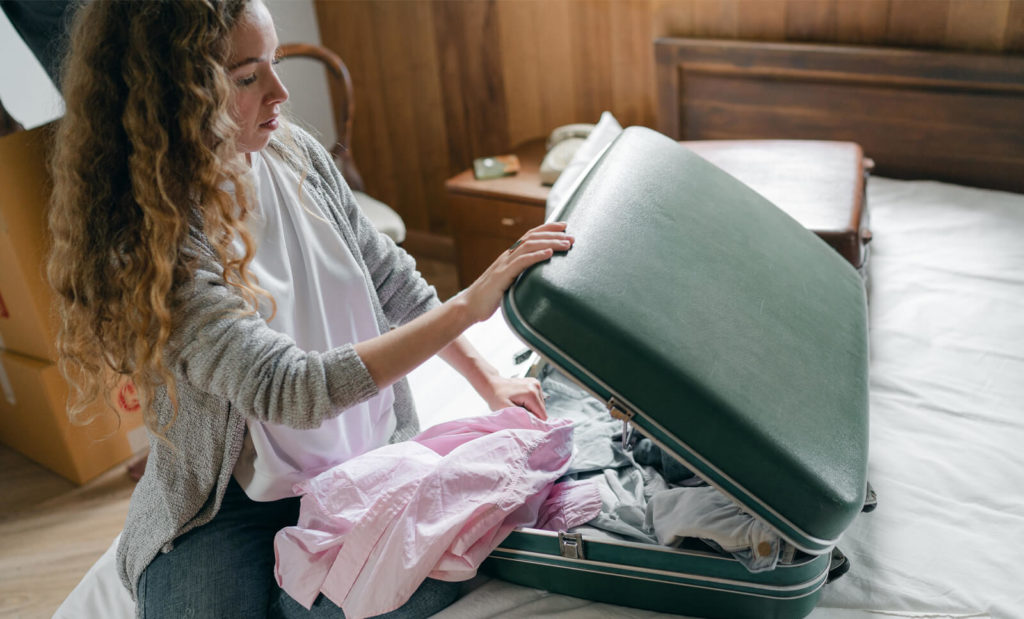 What to pack for your travels can be another source of frustration for many would-be world travelers. Packing everything you need for an adventure of a lifetime is certainly no easy task.
This, of course, involves packing the right gear that includes the perfect suitcase, backpack, compact equipment, travel adapters, clothing, electronics, and more.
But, with careful planning, and our comprehensive digital nomad packing guide, you too will be able to master the art of packing for success in no time at all!
Purchase a Cellular Plan or SIM Card
In a world of global connectivity, being available to clients and your colleagues at the drop of a hat may be vital. Communication is key, and here we're not only referring to internet accessibility. Being available on call, having access to collaborative tools such as Slack, or even just being accessible to your boss when Wi-Fi isn't an option may be critical in your line of work.
Before deciding on a remote work destination, make sure to check whether your mobile provider offers not only coverage but also affordable mobile call and data rates. If not, it may be a good idea to buy a local SIM-card or mobile package that includes both calls and data, for ease of communication.
Also, keep in mind that certain messaging apps and tools that we often take for granted may very well be banned for use in other countries. Case in point being apps barred for use in China for instance. These include Whatsapp, Telegram, and Snapcatch, to name but a few.
Prepare Your Bank Accounts
Let's be honest, money matters! How and where will you be paid as a remote worker? For how long will you be traveling to any given destination, and what, if any, would the tax implications be when staying in one destination for a longer period of time.
These are all pertinent questions you'll need to ask yourself as a freelance or remote worker. Finding the right answers won't only help out with ease of integration in your new country, but, may also end up saving you stacks of cash too!
If being paid from your home country, you could consider opening up a local bank account when you arrive at your destination. And, you may opt to make use of international transfer services such as Payoneer or Transferwise to gain access to your money at affordable exchange rates. Also keep in mind that your international debit or credit card may not be accepted locally in a foreign country, or that ATMs abroad could impose daily cash withdrawal limits.
Speak to your bank and find out if they have agreements with any local banks at your chosen destination, as well as what options you have at your disposal in order to easily and conveniently gain access to your hard-earned cash!
Get To Grips With Visa Requirements
Another key point to remember, especially if traveling to far-flung destinations, is that certain countries or regions may impose restrictions or require visas for a specific length of stay.
Want to work long term as a digital nomad in Lisbon? Then you may want to look into Portugal's D7 visa option that allows you to work and live in the country beyond the usual 90-days allowed by the Schengen zone if your earnings are beyond a certain threshold.
Other countries and governments, such as Germany, Estonia, Spain, Mexico, and Malaysia also have their own, or similar long-term visa programs in the hopes of attracting entrepreneurs and digital nomads.
Be Mindful Of Timezones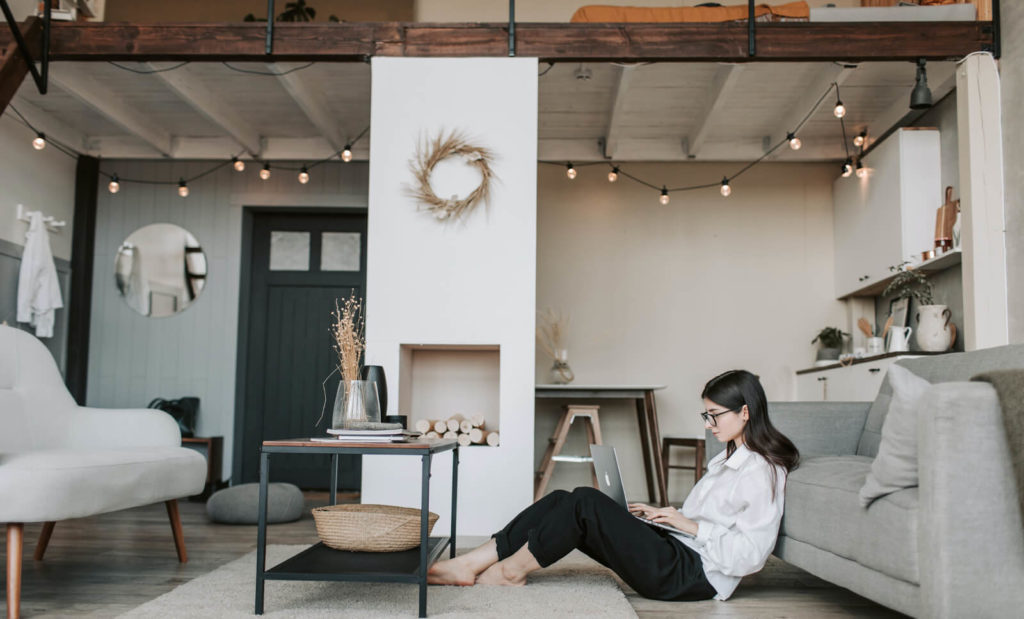 Even though remote working does offer a greater scope of flexibility and freedom, it is likely that you'll still need to engage with customers and colleagues from time to time, if not every day. This will of course require a good understanding of the different timezones you will be working around and enable you to plan and adjust accordingly.
Depending on your role, you may have to work on a later or earlier schedule in order to be online at the same time as your colleagues back home. Juggling daylight savings time is another factor to consider, being careful to note for instance that the US and Europe observe different daylight savings time periods.
A good tip is to use websites such as TimeAndDate.com to keep track of, and compare different timezones so you don't miss that all-important client conference call!
Pre-arrange Your Accommodation
If there's one thing you shouldn't leave to the last minute, it would be to secure your accommodation ahead of time. This can be one of the biggest sources of frustration when settling in any new or foreign country, or city to be precise.
Finding your perfect home-away-from-home can be quite tricky to pre-arrange as most estate agents or rental companies will require you to be present, in person when viewing or signing a longer-term lease.
It's also a good idea to book a shorter-term rental for the initial period when you first arrive, to allow yourself time to get to grips with different neighborhoods and communities within a new city.
Navigating the rental market is made that much easier thanks to Anyplace, allowing you to book a range of flexible and furnished apartments, extended-stay hotels, or co-living spaces for however long you may need.
Get Travel Insurance
Planning an epic hike, a thrilling bungee jump, or a scuba diving expedition? Experiences like these are why so many people travel the world. Stepping out of your comfort zone as you explore what this wonderful world has to offer.
Of course, with great adventure comes great responsibility. As such, it's a good idea to get your hands on a comprehensive travel insurance policy that will cover you for all those unexpected medical or personal emergencies.
Providers such as NomadGate, SafetyWing, and World Nomads, all sell a range of insurance offerings that can be customized to meet your specific budget and needs. These usually cover instances requiring medical assistance or for the loss of luggage and equipment.
Be sure to read the fine print and compare before you buy, knowing that you're covered optimally before venturing into your life as a digital nomad!
Sign Up for Co-working Spaces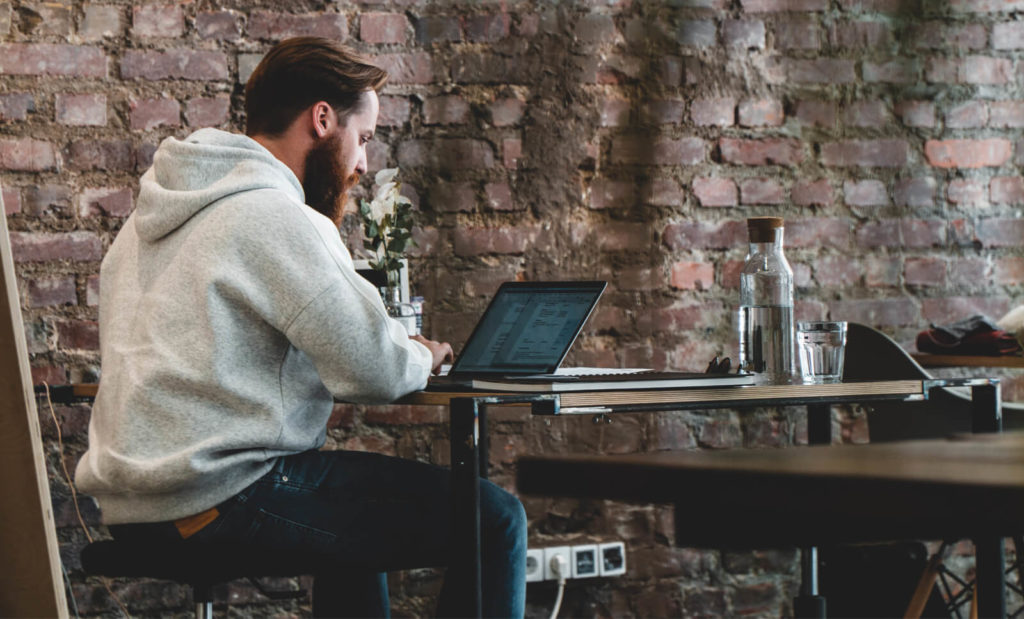 Signing up for a co-working space membership is another great way to boost productivity and social interaction when working remotely as a digital nomad. Although coffee shops and restaurants often offer free Wi-Fi connectivity, co-working spaces not only offer the opportunity to network with other nomads, but also the infrastructure needed for daily work.
With facilities that range from printing, to free Wi-Fi as well as meeting rooms or private booths for that all-important phone call, joining a co-working space could be one of the best investments you make on your remote-work journey.
Thankfully, you don't have to spend a fortune to enjoy these awesome perks and amenities. Sign up for the Croissant co-working program (and get a discount through our perks program!) and pay a set monthly fee that allows you to spend an allotted number of hours at any of the participating spaces around your city.
Find Networking and Social Opportunities
Let's be honest, all work and no play is certainly no fun. And, even more so when traveling to a new foreign destination when you are yet to establish new friendships.
Traveling as an expat can seem daunting, but that's where apps and resources such as Internations or Meetup come into play.
Through these brilliant apps, you can easily connect with fellow nomads and expats in your community, attending a range of social events. As global organizations aiming to connect fellow travelers, expats, and nomads, this is a fantastic way to network, rub shoulders with any new potential clients, or to make a couple of friends along the way too.
Attend Industry Events
Take full advantage of your new-found flexibility by attending world-class industry events, conferences, and conventions you might otherwise not have had the opportunity to attend.
An example is the Web Summit conference that is hosted annually in Lisbon, Portugal, that attracts thousands of entrepreneurs, innovators, freelancers, startups, and nomads. It's a great way to get ahead of the game and keep abreast of key industry trends, changes, and technologies whilst also being a fantastic networking platform.
Use sites such as World Conference Alert to find conferences or industry-specific niche events for the year ahead, in and around your new chose home base.
Prepare For Down Time
As technology has evolved, so has the move towards a digital workspace. Today, it's not uncommon to have all our important documents, files, tools, and information stored on cloud-based systems. But, what happens when technology fails, or connectivity suddenly becomes an issue on that train journey you thought you'd have Wi-Fi on?!
Instead of being caught red-handed, prepare in advance for any possible downtime you may experience during your travels.
Add an external hard drive to your packing list. Back up all your important files and documents in case you're ever caught off guard by any unexpected downtime.
Stay Organized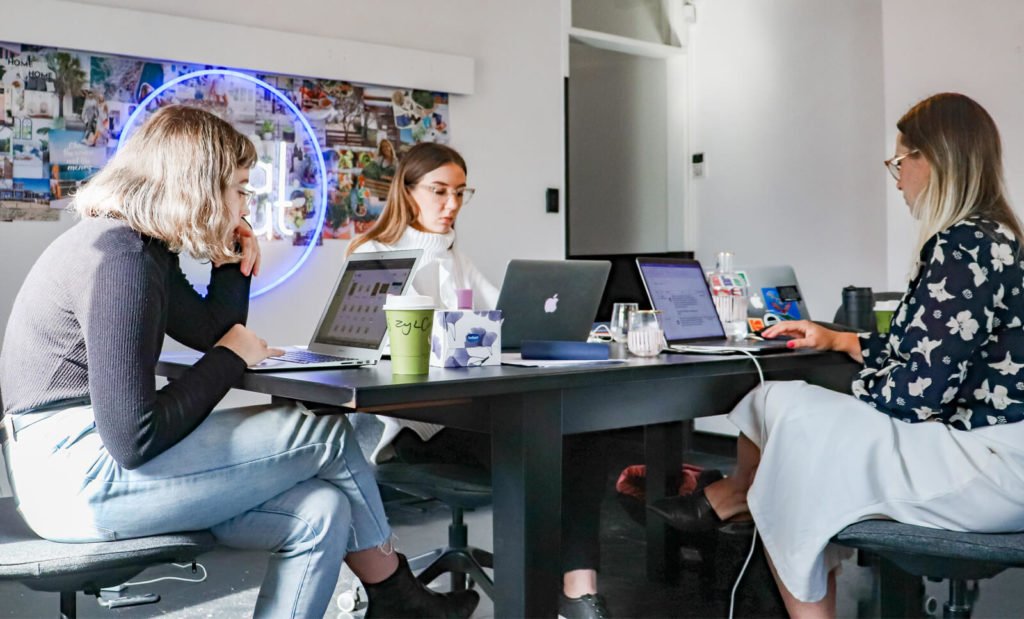 The key to staying at the top of your game, especially when starting out in the world of remote work, is to ensure you stay organized and structure your day to day route for optimal efficiency.
No doubt you'll want to plan your day in such a way that will enable you the flexibility and time to explore and discover your new surroundings.
Research and invest in prover productivity and organizational apps and tools to help you do just that! Tools such as Trello, Slack, Zoom, Proofhub, and Headspace are just a few in a suite of resources you can tap into to make the most of your daily work schedule.
Find Remote Work Opportunities
Last but not least on our list of top tips on how to work remotely while traveling, is where to find more remote work opportunities. Perhaps you're just starting out, looking to expand your freelance portfolio, or you're still on the hunt for that dream remote-work career path.
Whether you have a knack for graphic design, freelance writing, or thinking of working as a virtual assistant, finding the right job in your field of expertise may be key. That's where popular job-hunting sites such as Upwork and Fiverr come into play. Browse through the hundreds of listings that are offered daily to search for your perfect digital nomad gig.
Another great resource is to turn to Facebook groups such as Digital Nomad Jobs where fellow entrepreneurs and nomads share job postings, insights, and tips on how to land the perfect remote work job.
A big part of working remotely while traveling is learning as you go. Take that first step with a plane ticket, and see where the journey takes you once you meet others in the digital nomad community.