Everything You Need to Know About the Work From Anywhere Movement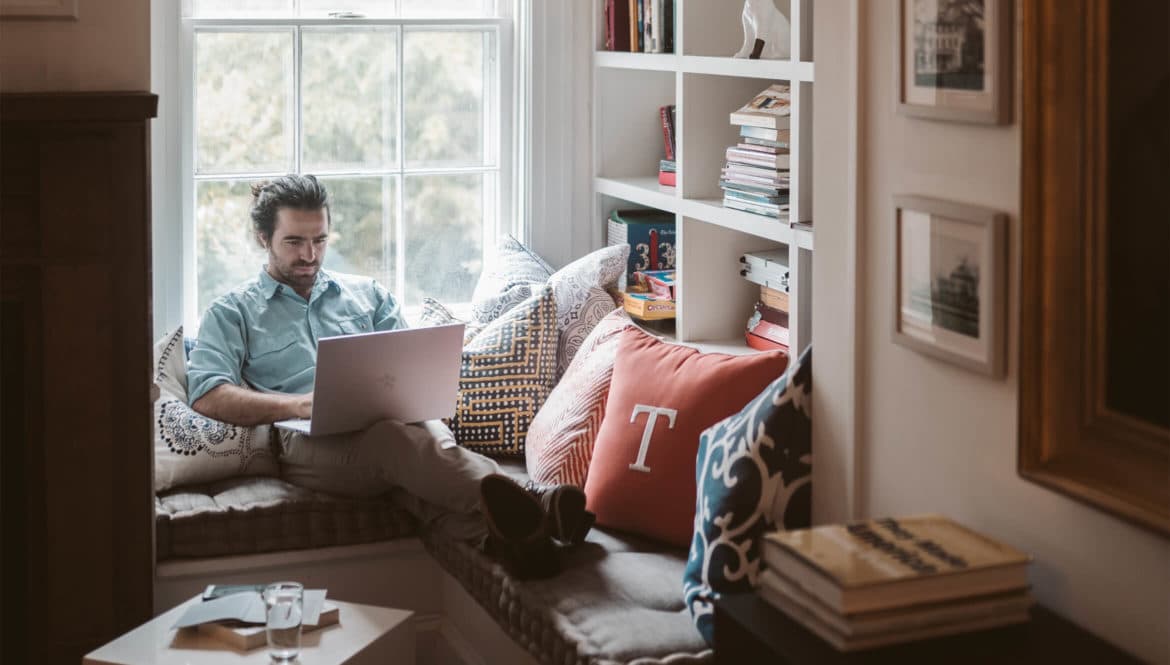 Even before the world pandemic, the work from anywhere movement had been developing amongst some knowledge-work companies around the world. For a lot of us though, working from wherever we wanted was a bit of a dream. It would mean we'd be able to visit family and not take holiday days. Or maybe even work from a beach in Bali, green juice in hand, while deciding where our next working location would be.
But then spring 2020 came along and suddenly that 'dream' of not working in the office became a reality for many. While it began as a logistical nightmare – a world shortage of office furniture and kids interrupting every meeting to show their latest salt dough creation – it started to make employers and employees think about what work will look like on the other side of the pandemic. A side where travel is possible and that Bali dream a little closer.
Working from home over the last year has proven that it isn't always necessary for teams to physically be together and that there are a lot of benefits for companies and workers when there is more flexibility. So, what exactly is the work from anywhere movement and why are more and more companies adopting it?
What Is The Work From Anywhere Movement?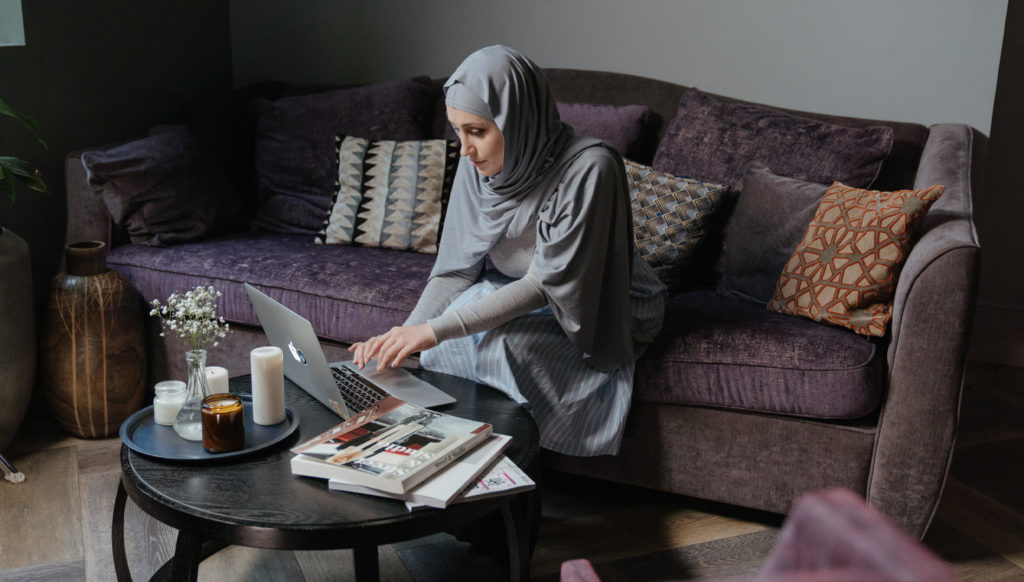 Surprisingly, it means exactly that. Your company can't force you to be on that beach, but you can be if you want to. Likewise, if you work better from the comfort and structure of an office, that's possible too. And if you want a mixture of both, you could be traveling from city to city in search of the best coworking spaces, working with other professionals, and enjoying something new. It's really about giving employees the flexibility to set up a desk wherever works best for them, as long as they have internet and they're productive.
What Are The Benefits For Employers?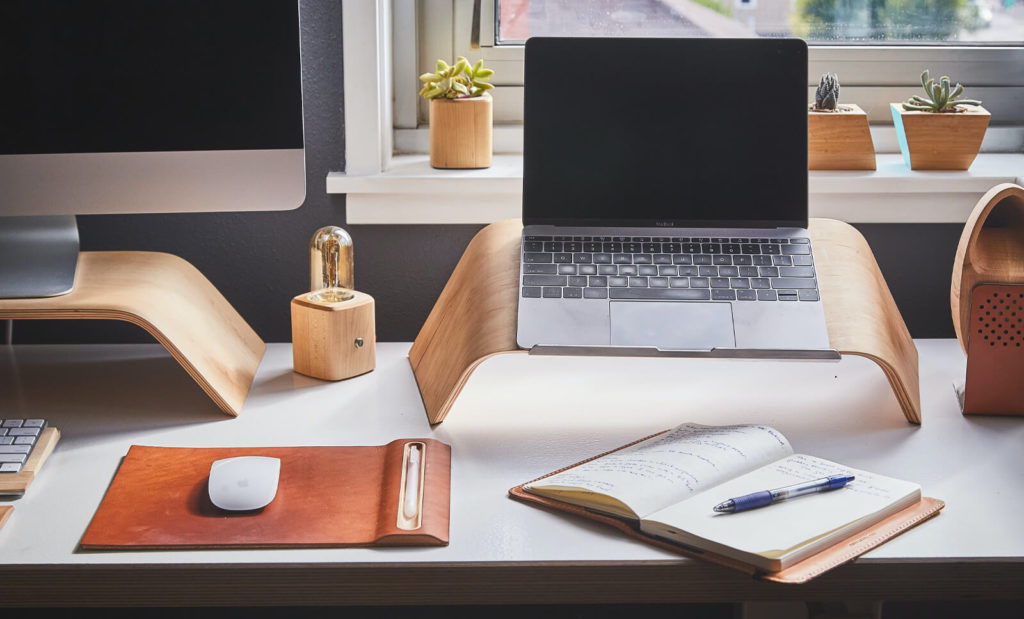 When the COVID-19 pandemic hit, there was a lot of uncertainty for many companies and their employees. While some knowledge-work companies were ahead of the game, many couldn't imagine work life without a physical office. How would weekly team meetings happen? How can we hire someone we've never met in person? What about all-hands?
Technology had advanced to mean it was technically possible for people to work from home for a prolonged period, but how would it work practically? Would employees actually be working? Would they feel less motivated? Quite quickly, both parties started seeing the benefits. So much so that discussion began about allowing employees to work remotely full-time.
Reduced Costs
An obvious one for many employers is rental and amenity costs. With a widespread workforce, there's no need to have an office big enough for everyone – just for those who choose that to be their anywhere. They also save on travel costs, as meetings that once 'needed' to be done face-to-face can now be done online.
Top Talent
But it's not only about money. Kind of. With the work from anywhere movement, employers can also hire global talent. They're not restricted to people living in their vicinity and who are able to commute. And actually, that benefit works both ways. Employees can be hired by their dream company without having to actually move to a new city (if they don't want to).
Competitiveness
Offering fully remote job positions also makes a company more competitive. In an ever-changing and developing working world, offering benefits like this could be what makes a company stand out from another for a specific candidate. If one gives them more flexibility than the other, it's pretty obvious which one the candidate is going to go for.
Companies Are Supporting Work From Anywhere
So, with these just being a few employer benefits, it's hardly a surprise that many industry leaders have chosen to encourage degrees of remote work even after the pandemic ends and the vaccine is available to all.
Facebook has recently announced that 50% of all of its employees will be able to work remotely forever. The other 50% will be offered varied possibilities of remote work, including reduced days in the office depending on their work needs. Microsoft too has said that their workers will be able to work remotely for half of the week with managers being able to approve full-time remote working if desired.
Dropbox and Salesforce have gone one step further, allowing all their employees to work from anywhere. Dropbox will downsize its current workspaces to allow those who wish to work from an office to do so. Salesforce will offer different categories of remote working, depending on what individuals want and their work requirements.
Spotify also announced that all their employees can choose to work remotely, from the office, or from a Spotify paid coworking space. They've promoted the benefits of working from anywhere, including their employees' work-life balance.
What's In It For Employees?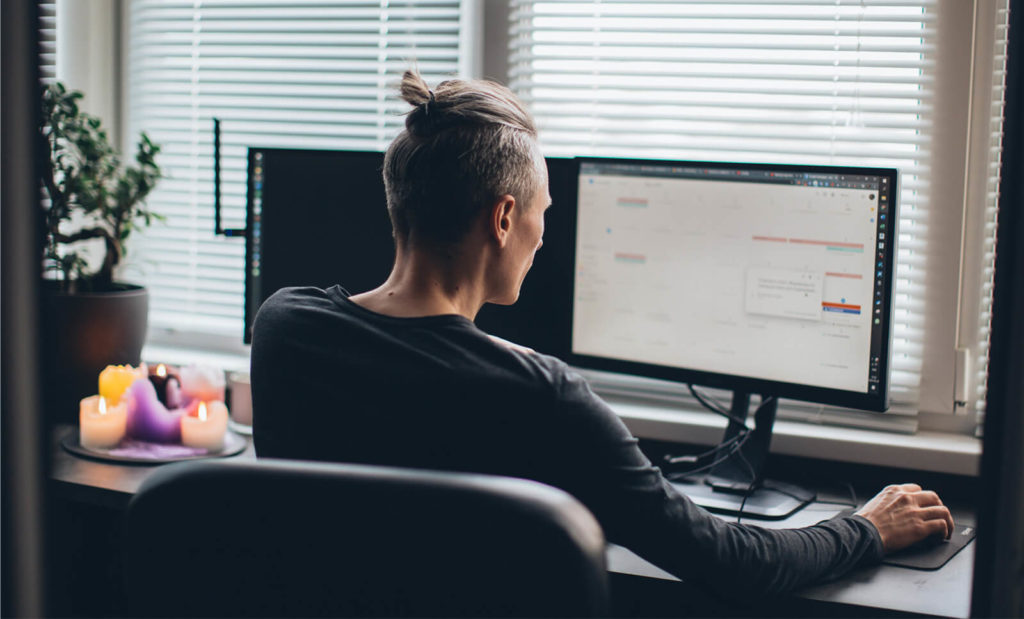 It Supports Mental Health
Flexjobs conducted a survey of over 3,000 people of which 97% said that a remote or more flexible work position would be hugely positive for their mental health. There's no question that work and mental health go hand in hand, so for many, the ability to be in control of where they work decreases stress and other concerns associated with daily life. Imagine ending a particularly stressful meeting and rather than going back to your office desk, you step out your door and see a snowy mountain range, have a coffee in the sun, walk along a beach, or go for a run in a foreign city.
Better Work-life Balance
Something both employees (and actually employers) want is to have a good work-life balance. What's the point in being in the office all day, earning money if you're missing the important parts of life? Working from anywhere lets you travel to see family, watch your daughter's soccer game, and experience living in a different country – all while being paid. Your time isn't spent commuting, it's spent on the things that matter.
More Travel
One of the biggest perks of working from anywhere is living as a digital nomad. You get to travel, live in a different city, see new sites, and experience new ways of working while earning. If it's always been your dream to go to Barcelona, you can do it without having to quit your job and find something new there. And a long weekend trip to Madrid? Easy, as long as your accommodation has reliable internet.
You Gain Extra Time
Think of all the time you've spent commuting to the office over the years. Stuck in traffic or swinging on the very full commuter train. In the U.S., the average commute time is 27 minutes – that's almost an hour a day just getting to work. Working from anywhere lets you still commute to the office if you'd like to, but you can also spend that hour practicing your Italian as you go to the little bakery around the corner from your coworking space in Rome.
Saving Money
This one really depends on you and how many fancy baked goods you're buying in Rome, but it is possible to save money by not going to the office every day. You pay less for gas or a train ticket getting there, you're not eating lunch out all the time, and there's no need to buy new work clothes.
Are There Any Negatives?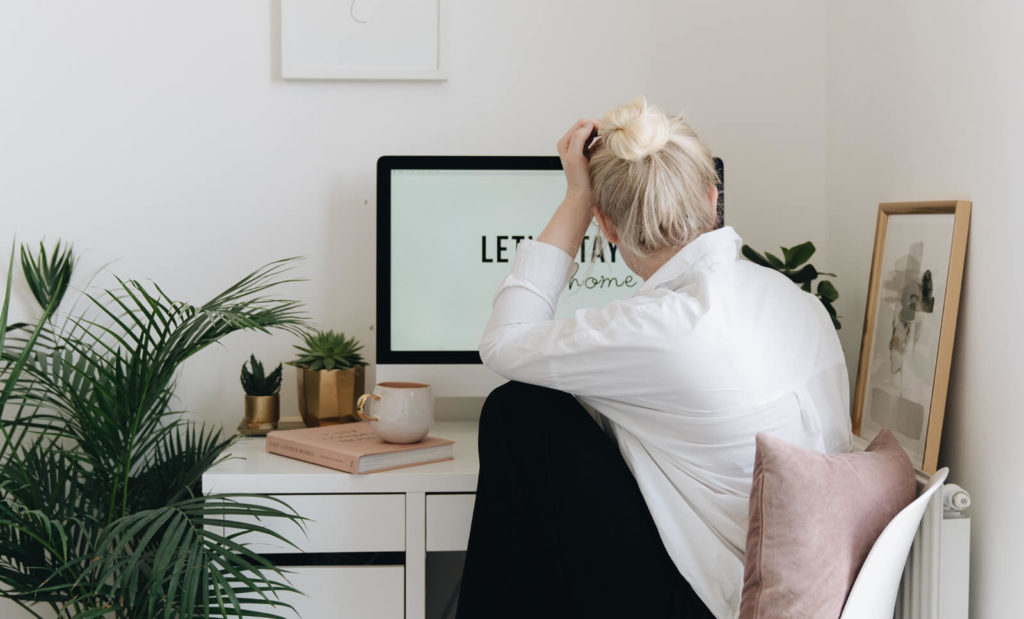 Unlike working from home, working from anywhere isn't restrictive. For some, a problem with constantly being at home has been a feeling of isolation and lack of sociability. But anywhere really means anywhere, and can be the office, your friend's garden, or your favorite coffee shop. It can also mean Tokyo, Rio, or Berlin.
An important factor to think about, especially if your anywhere is further afield, is time zones. Depending on your position, you may be expected to live somewhere within a specific time zone so you and your colleagues can communicate. Either that, or you may be working really late nights.
Having a strong internet connection is a must, and it's worth checking any accommodation way in advance to make sure you'll be able to work from there. It's not a negative as such, but can be a real problem. Here are a few more tips to make working from anywhere a little bit easier.
Working from anywhere is really all about increasing employee well-being and adapting to an ever-changing work landscape. It allows us to travel, work from where suits us best, and have a better work-life balance. Employees are more motivated and happier, which can only be good for everyone!
---
Where to next? Find flexible month-to-month rentals across the globe on Anyplace.