What is Co-living? [Types, Services, Pros & Cons and More]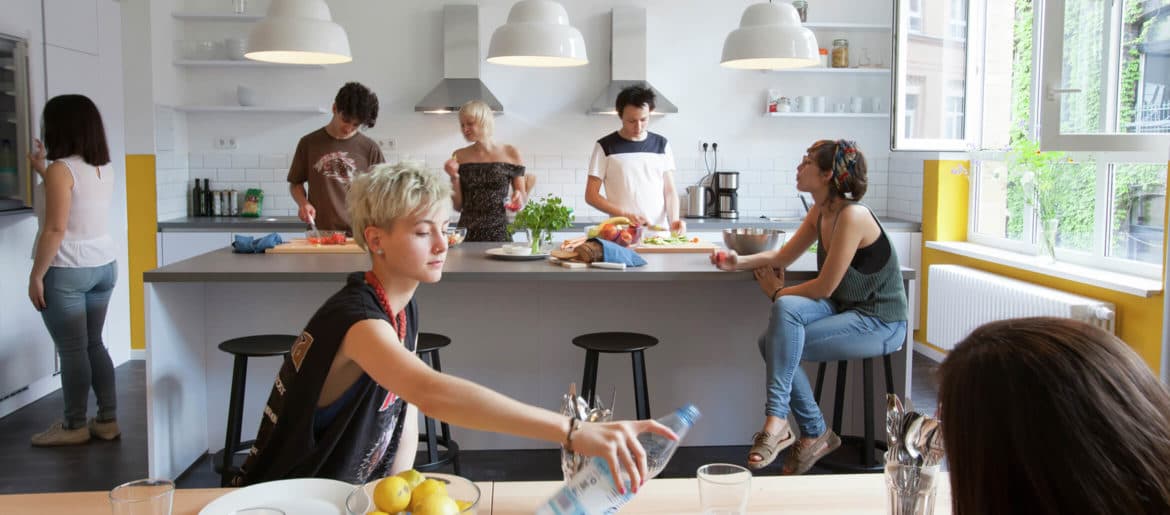 The digital nomad lifestyle may look like a romantic-comedy dream on the outside (cue the upbeat montage), but it can also be lonely (cue the dramatic climax). If you want to avoid bouts of isolation, it helps to find a place where you can meet like-minded individuals (cue the happy ending). This is where co-living comes into play.
What is co-living?
Co-living grants flexible, affordable housing in the thick of ideal, remote-work-friendly locations. Think major metropolises around the globe like San Francisco, London, Lisbon, New York—although many other places are embracing co-living. Co-living is a terrific fit for digital nomads, but it's also built for professionals, makers, entrepreneurs, artists, and creatives.
The best thing about co-living? You can book a short-term lease or pay month to month without worrying about committing to a long-term stay. To top it off, most co-living spaces include private, fully furnished bedrooms, high-speed WiFi, access to a co-working zone, and shared kitchen and common areas—you can work and build relationships, comfortably. And you won't have to worry about paying extra housing-related bills or utilities—they're almost always included in the rent payment. The owner of the building will take care of all of the mundane details.
Plus, flexible housing gives you the chance to leave your bags in your paid-for room, disconnect and explore the backyard of your current destination. This way, you won't have to worry about someone stealing your valuables.
Co-living was designed with the needs of independently located workers in mind. But that said, is it good for everyone? Before you book a co-living space on a whim, it's advised to consider the factors discussed below. So, what are they?
Who should consider co-living?
Let's clear some stuff up first.
Co-living is not the same as living in a university dorm. People residing in co-living spaces want to work, but when they shut their laptops, they may also want to mingle and get to know other residents. Secondly, as mentioned before, co-living may not suit every single remote worker.
For example, introverts may find over-social extroverts annoying and want to find a place to escape, but besides their private room, they can't. Extroverts may place too much emphasis on social outings and mingling rather than on work. And you need to work to survive—financially, of course.
What should you consider before booking a co-living space? Ask yourself these questions:
Do I enjoy meeting new people?
Am I able to concentrate if I'm around by others?
Do I mind sharing common areas with others (kitchen and living room)?
Basically, if the thought of sharing a space with numerous people freaks you out, you may want to consider looking into either a hotel or an apartment. You can always meet people at bars, coffee shops, yoga classes, or wherever. And then go home to a private, quiet space.
➡️ ➡️ ➡️ Find coliving spaces in cities around the world 🌎
Are there variations of co-living spaces?
Whether you want a more retreat-like environment, a general destination-specific temporary home, or join a program like Remote Year and hop from one place to the next every month, there's a co-living option for you.
Let's take an in-depth look at each:
Co-living retreats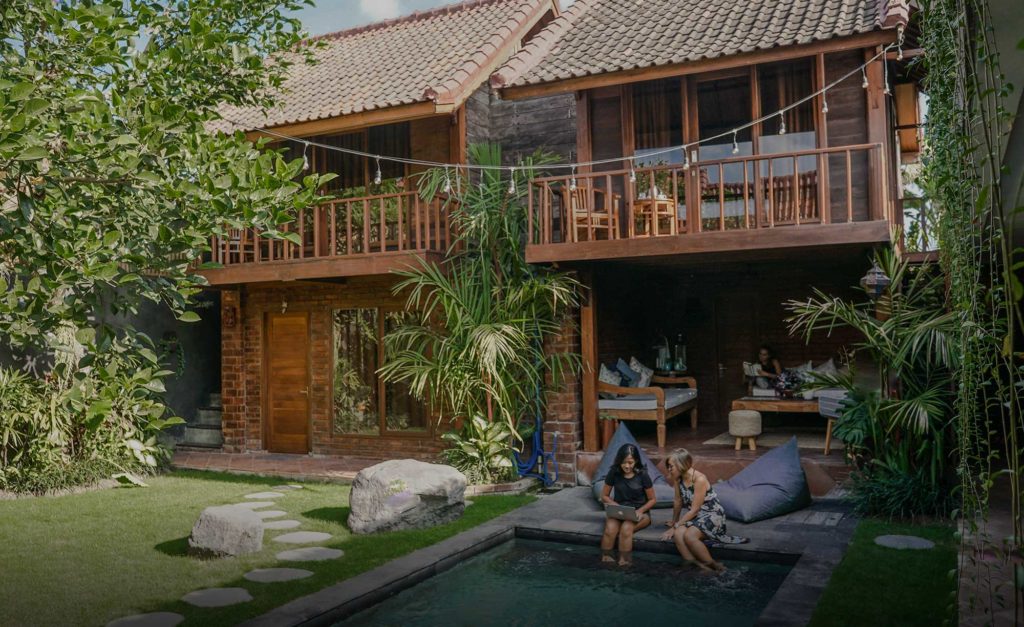 Retreat co-living spaces tend to have a purpose or a theme. For example, if you want to get your foot in the content-writing door, you can go to The Content Castle, an intensive, three-month writing residency in Thailand. At The Castle, you will live with other digital nomads and remote workers while honing your writing skills in a spacious, seaside haven. There are also co-living yoga retreats, which you can find in places like Canggu, Bali (pictured above).
General cost: This one is tough to calculate—it really depends on the retreat. The Content Castle offers you room and board (well, two savory Thai meals a day) for $200, but you will be working on content as a trade. For instance, they ask residents to write 7,500 words per week on a variety of topics, from travel and hospitality, lifestyle and tech, business and more.
Destination-specific co-living spaces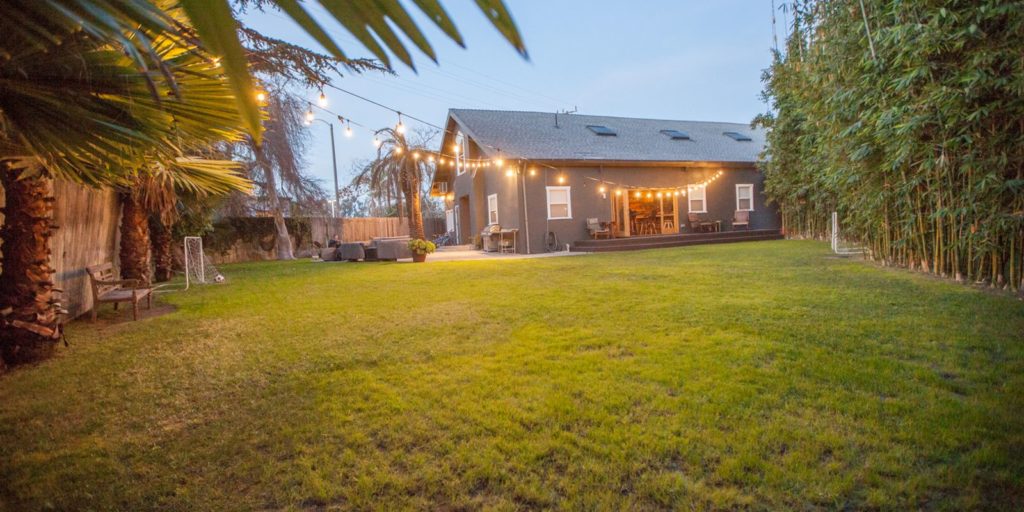 Whether you want to stay in one city for a month, six months, or a year, you can book a co-living space in plenty of locations around the world. Most offer affordable, flexible housing with all of the necessary facilities and amenities: furniture, reliable WiFi, shared kitchen, common living room, and a private bedroom.
If you want a place tailor-made for digital nomads/remote workers who want to socialize and stay in one spot without having to commit to a long-term lease, co-living is a fantastic choice.
So… how do you find co-living spaces? Anyplace offers a range of comfortable, affordable spaces in many cities big and small. You can find loads of co-living spots in places like Los Angeles (pictured above), but also in unique areas like Riva del Garda, Italy, or among the mountains in Grimentz, Switzerland.
General cost: On average, most co-living spaces will run between $750 to $2,000 USD per month, depending on the cost of living in the city and if you prefer a shared room or want a private one.
Remote travel programs
Looking to hop from city to city on a month to month basis? You can join a travel program that will have you staying in co-living spaces in different countries over a set span of time. While you work, the leaders will piece together your itinerary.
Into this idea? You can join something like Remote Year, which offers either a four-month, six-month, or 12-month program. Just pack up your laptop, and they'll pretty much take care of the rest. If you want to meet people, explore new cultures, and don't mind hopping from one place to the next, this could be a solid option.
General cost: A 12-month expedition with Remote Year requires a down payment of $5,000 USD and a month to month payment of $2,000 USD. But this cost does cover your flights and more.
Which services do co-living spaces offer?
As previously mentioned, most co-living spaces include common areas, a shared kitchen, and private bedrooms. Expect fully furnished rooms, reliable WiFi, necessary amenities, either a private or shared bathroom, a big screen smart TV, and organized events (i.e., workshops, guest speakers), and outings.
That's right, some managers of co-living spaces will organize events and excursions to help residents bond! And some places may even provide residents with meals. Convenient? I think so.
Pros to co-living
Flexible—stay on a month to month basis or on a short-term lease
Meet and get to know like-minded individuals
Comes with stable WiFi
Leave valuables (laptop, passport) in your room and explore remote, rural areas for a weekend
Don't have to worry about paying electrical, water, or utility bills—the rent payment is all-inclusive
Join other residents for excursions and outings
Withdraw to your private bedroom when you've had enough of people 😎
Develop business connections with others—it's the perfect place to network
Helps to prevent feelings of loneliness
Cons to co-living
Personal space may feel invaded
A lot of people on the WiFi at once could result in a bad connection (make sure to ask about the speed before booking)
Some may find it expensive if you're used to hostel prices
It can be tough navigating the hunt for reliable WiFi, the search for meaningful relationships, and the quest for flexible housing all at once. Thankfully, co-living gives you the chance to seamlessly blend socialization and remote work while you live in a place that allows for maximum flexibility!
---
Where to next? Find flexible month-to-month rentals across the globe on Anyplace.
co-living
co-living pros and cons
rooms for rent
short-term rentals
sublet
sublets
what is co-living