WFH in 2023: How to Write a Remote Work Proposal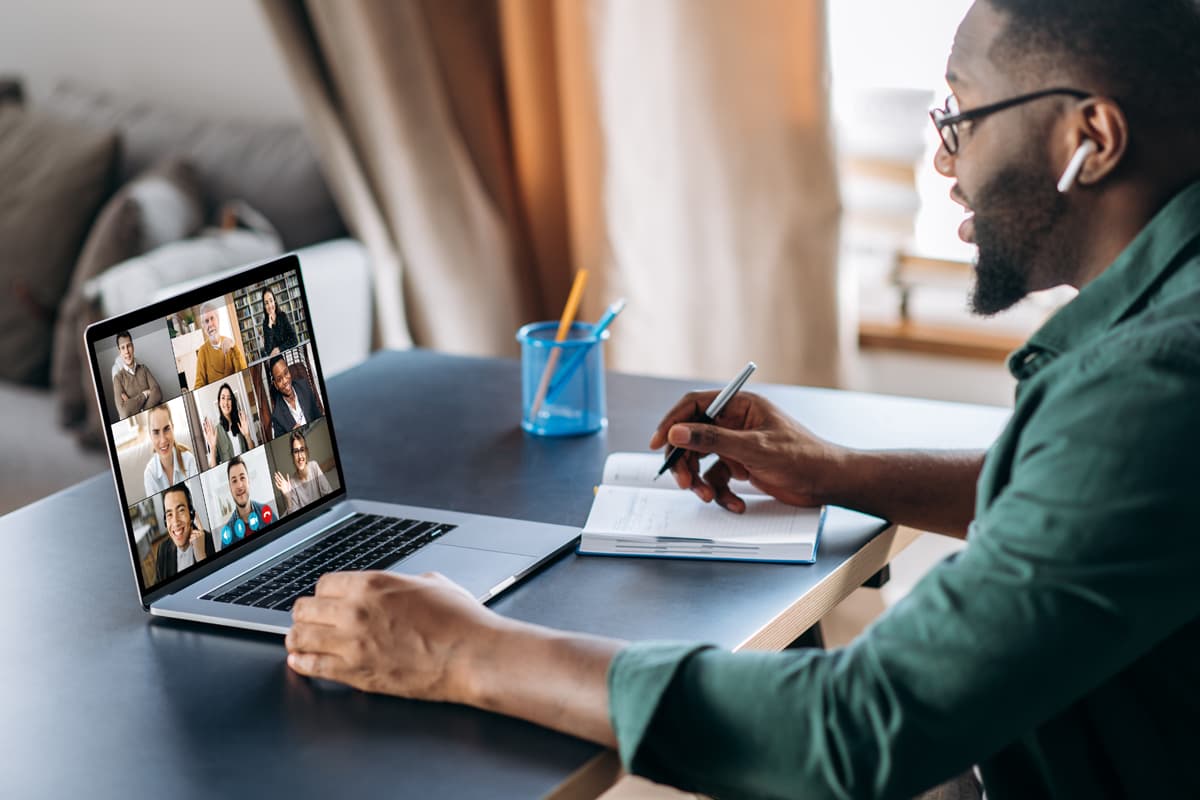 The pandemic catapulted chaos in the workplace. In spring 2020, offices shut down, forcing employees to transition to a work-from-home lifestyle. Although some despised this secluded setting, others absolutely thrived working remotely.
Stats show that 78% of employees find working from home less distracting, while 83% believe it elevates productivity.
If you're looking to make the transition out of the office in 2023 to go full-time remote with your company, one of the first things you need to prepare is a remote work proposal.
Writing a convincing proposal requires attention to detail and facts to back up your request.
Before you start writing your proposal
One thing your remote work proposal can live without? Fluffy writing. Your boss doesn't want to hear you go on about your comfy work-from-home uniform or how you could spend extra time with your dog (although that's a boss worth keeping if they care about those things).
It's best to get to the point, filling it with explanations brimming with value and straight-up facts. Before you start writing your proposal, you should jot down some notes on why you want to ditch the office part- or full-time and trade it for a work-from-anywhere lifestyle. 
Some important points to consider are how your productivity levels elevated throughout the pandemic, how much commuting money you saved, and your mental health, to name a few. Next, conjure up some questions that you want to answer in your proposal, such as:
How will your company/employer benefit from you working from home?
How will you communicate with colleagues and superiors?
What will your hours look like?
How will you stay accountable?
What will your home office look like?
Will you need anything from your employer, such as more technology?
After mulling over these questions and composing rough answers, it's recommended to email your boss or HR to set up a meeting. In the email, you can write that you want to know the company's plans for remote work in the future. You can mention that you're interested in working from home long-term and that you're curious to hear about the company's options. Then, express that you'd like to set up a meeting to discuss this essential matter.
Points to include in your proposal
Why should you discuss the following in your remote work proposal? Let's dive in.
How will your company/employer benefit from you working from home?
This is a big one. Remember – it's critical to convey the benefits that your remote work can bring to the company and predominantly focus on how it would benefit you.
You can reel in the facts during this section of your proposal. Highlight how your productivity elevated during the pandemic and provide concrete examples if possible. Explain that limited distractions benefit your overall productivity, which obviously creates more value for the organization. And point out that they won't have to buy your lunch or take you out for post-work drinks. Although, we're sure they would be open to you joining the office lunches now and then. Right? We hope so!
Nor will your company have to dish out cash for the electricity you'd use in the office or water consumption. Bonus points.
How will you communicate? What will your hours look like?
Have you thought about which online platforms you'll use to convey messages back and forth with your employees? Will you call? Will you email? Will you use something like Slack? And what times will people in the office be able to communicate with you? This is all quite a bit easier to figure out if you've already been using communication tech in the office. Then, you just need to explain how these tools would transition with remote work.
Think about if you'll maintain the same regular hours. It might be a good idea to suggest working the same hours as the rest of the office. Of course, you can have a little more freedom with this at home, but make sure you're consistently available when they are. 
How will you stay accountable?
It's beneficial to suggest check-ins once every few months to assess your work-from-home situation. You might also conjure alternate ways to stay accountable, such as a daily check-in with your office through your work's group chat (if you have one): "Good morning! I am working on ______ and _______ today!"
What will your home office look like?
Some offices may require you to work in a more private location in your home with additional gadgets to elevate productivity, such as your regular computer and a monitor. It's beneficial to consider how your home office will look and briefly explain this in your proposal.
Will you need anything from your employer, such as more technology?
If you know what your home office looks like, you can ask your employer if you can borrow some gear from work and use it in your home office.
How will it benefit you?
Explain that your productivity will skyrocket, your commute cost will lower, your mental health will soar, and any other additional benefits that come to mind.
Laying out your proposal
Introduction
Discuss that you want to work from home
Share if you're going to do it part-time, full-time, or temporary
Introduce why you think it will benefit you and the company
Background
Highlight your strengths
Share positive performances from the workplace
Bring up stats or stories that show how well you work alone
This section aims to show that you are a responsible, accountable human being!
How it can benefit you and your employer
Go over company benefits
Share how working from home will help you
What working from home will look like
Discuss your communication plan and hours
Your home office space
If your boss knows you have children at home, share if you have a plan in place to limit distractions, such as childcare
Solutions to possible problems
Discuss how you'll solve problems that may arise, such as a bad WiFi connection, dividing time with family responsibilities, etc.
Accountability
Will you check in daily? Or once every few months? Propose an idea for accountability here. It's key to provide confidence to your superiors that you're doing great work, and that you are happy to share progress.
Writing a remote work proposal may take a lot of thought, but it will be worth it when you're able to work from home or honestly work from anywhere. The freedom and flexibility that comes with working remotely can allow you to combine travel and work that simply isn't possible in the office. Sound good? Start putting together your remote work proposal – there's no better time than now.
---
Where to next? Find monthly rentals designed for remote workers on Anyplace.
remote work lifestyle
remote work proposal